Seen as a "good Democratic bulwark" against Trump, Cuomo's detractors say 'a pattern of abuse has been going on for years' so why are sexual harassment allegations only just coming to light? Miranda Bryant reports from New York
When New York governor Andrew Cuomo became the poster boy for the American pandemic response, many long-time Cuomo watchers were puzzled.

The brash, bullish New Yorker had always been divisive, known for being efficient and having good leadership skills, but not well liked, explains Monika McDermott, political science professor at Fordham University. "Cuomo is really the man everyone loves to hate. And the joke going around when he was doing a really good job at controlling the coronavirus when it first hit New York in 2020 was 'when can I go back to hating Cuomo?'"

Nonetheless, as the pandemic gripped NYC, his calmness and authority in his daily televised Covid briefings — as the White House spun out of control — made him a hero with voters, a star in his party and earned him a fanship of so-called "Cuomosexuals" (all despite his state's huge coronavirus death toll, which to date is over 39,000).

In the deepest throes of the pandemic, he regularly appeared on his brother Chris's CNN show, which saw ratings soar as the pair shared bizarre exchanges and sometimes "I love yous". Cuomo, 63, later won an Emmy for his TV briefings, was nicknamed "America's governor", and gave a high-profile 2020 Democratic National Convention speech. He even got away with writing a book about "leadership lessons" from the pandemic (prematurely published in October, when New York was on the cusp of a second wave).

These triumphant scenes are a world away from what we've seen in recent days, as Cuomo faces mounting sexual harassment allegations from multiple women, an ongoing impeachment investigation, and calls from his own party to step aside. Resignation has started to look all but inevitable — although the New York governor has started to sound almost Trumpian in his rebuttals, as he decries "cancel culture", claims he is "not part of the political club", and insists he has no plans to stand down. The comparison is surely a poetic irony for those who once touted him as a future Democrat president.

So, how did he get here? Cuomo's fall from grace began in December, when a former aide, Lindsey Boylan, 36, accused him on Twitter of sexual harassment and subjecting her to an unwanted kiss (claims the governor denied). In January, New York Attorney General Letitia James published a report revealing that nursing home resident deaths in the state had been undercounted by as much as 50 per cent (this is now under federal investigation). Democratic state assemblyman Ron Kim claims that when he spoke out about it, Cuomo threatened to "destroy" him. And last month, the sexual harassment allegations started to gather momentum. First Boylan expanded on her previous claims in a post on Medium, in which she mentioned Kim's treatment by the governor, saying: "There are many more of us, but most are too afraid to speak up." She alleged that Cuomo invited her to play strip poker on a government plane and that in 2018 he kissed her on the lips (Cuomo has denied the accusations). Later that year she resigned.

Days later, a second former aide, Charlotte Bennett, 25, also spoke out — claiming Cuomo harassed her last year. She alleges that he asked her about her sex life and whether she had ever had sex with older men. "I understood that the governor wanted to sleep with me, and felt horribly uncomfortable and scared," she said. (Cuomo has said he was acting as her mentor and "never made advances… nor did I ever intend to act in any way that was inappropriate"). He issued a statement in which he said that he acknowledged "some of the things I have said have been misinterpreted as an unwanted flirtation. To the extent anyone felt that way, I am truly sorry about that." He has said that he often kisses people: "It is my usual and customary greeting," he said. "I never touched anyone inappropriately."

But still, the allegations are snowballing. There are now at least seven women who have accused him of inappropriate sexual conduct, including an unnamed female staff member who was allegedly groped under her blouse after she was summoned to his home to help with a technical issue on his phone. James has launched an independent investigation into the claims. Cuomo has said he will co-operate with the investigation.

Kim says this is a "watershed moment". "Everyone knew about Cuomo, as long as you've been in New York politics, about his ways, about his tactics. But everyone stayed silent because they submitted to his power and got something out of it." He wants to send a "signal to the rest of the world… and say there will be a new day and we will no longer support and foster the growth of dominating abusive politicians like Andrew Cuomo."

But if it was so widely known, why have the allegations only come to light now? McDermott says there is usually a domino effect after the first accuser comes forward and that #MeToo helped. But she believes Joe Biden's election also gave Democrats more leeway to go after Cuomo, who was seen as a "good Democratic bulwark" against the former president.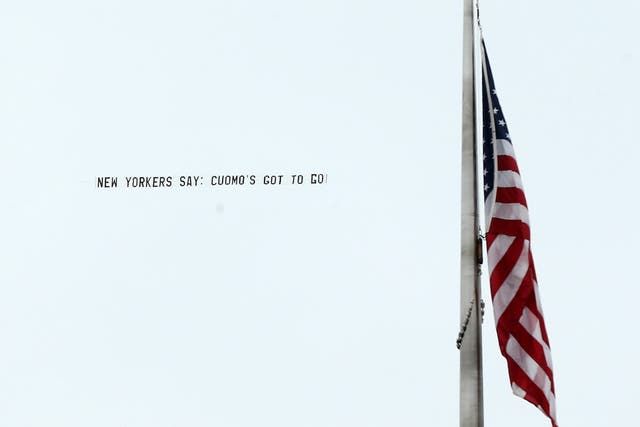 New York state senator Alessandra Biaggi traces it back to Kim speaking out against the governor, which she says "broke open the dam". "The time for accountability is not only here but it's been made possible because so many people refused to back down and so many people just said that it has to end."

Before being elected governor in 2010, Cuomo was New York attorney general and US housing secretary under Bill Clinton. Contrary to his claims of political outsiderdom, he married into a political dynasty — he has three daughters with ex-wife Kerry Kennedy, daughter of Robert and Ethel Kennedy — and spent holidays at the Kennedy compound in Massachusetts. Cuomo's late father was also New York governor.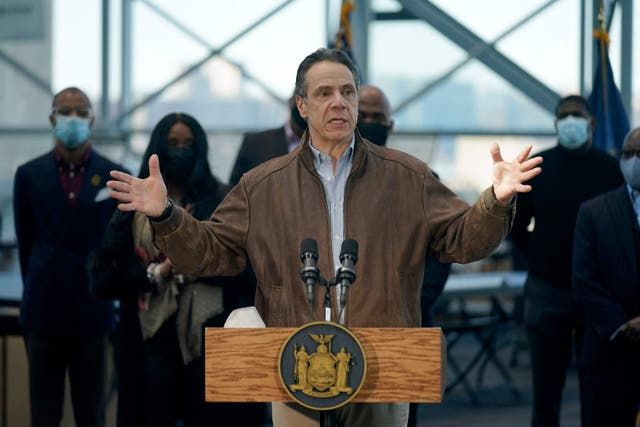 His policies reflected the liberal city he ran; as governor, Cuomo has overseen the legalisation of gay marriage, a minimum wage increase, tighter gun control and in 2014 co-founded the now defunct Women's Equality Party. But Biaggi, who worked in the governor's office as a lawyer in 2017, claims that behind the scenes there was a "culture of fear" and "toxicity".

She says the recent allegations are part of a "pattern of abuse that has been going on for decades". She did not witness sexual harassment but says people were shouted at, condescended to and threatened and that Cuomo saw criticism as an "act of war". "He has a very vitriolic and vindictive response to anybody who stands up to him or who disagrees with him." She says women who had their desks closest to him "had a certain look" and that wearing stilettos was encouraged. Cuomo's office did not respond to the Standard's request for comment.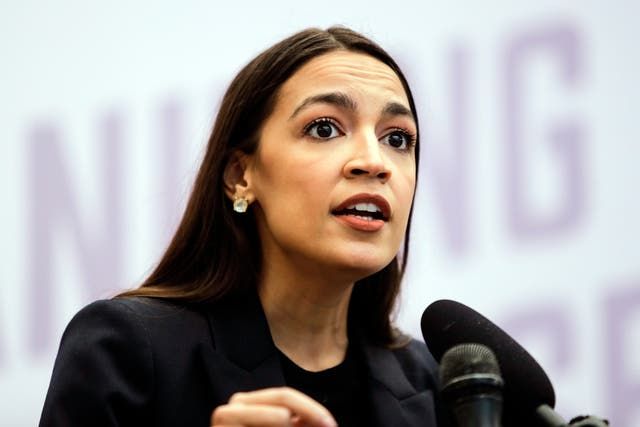 Prominent Democrats who have called on him to step down include congresswoman Alexandria Ocasio-Cortez

So far, prominent Democrats who have called on him to step down include congresswoman Alexandria Ocasio-Cortez and senators Kirsten Gillibrand and Chuck Schumer, the Senate majority leader. As have New York mayor Bill de Blasio, Cuomo's long-term foe, and more than 50 Democrats in New York's state legislature. President Biden, a friend and ally of Cuomo, said on Tuesday that he should resign if an investigation confirms sexual harassment claims. A recent poll found that half of New York voters do not want him to resign — although they are less keen on him running for re-election next year. It is unclear whether he still plans to. New York Assembly majority leader Crystal Peoples-Stokes says she thought he might resign earlier but she has heard that he doesn't plan to. "I don't think there's anything in law that can force him to resign except for a due process. And so I think we have to allow that to happen."

If he is impeached, he would be only the second New York governor to have been after William Sulzer in 1913. Eric Lane, professor of public law and public service at Hofstra University and a former counsel to New York state Democrats, says it would set an interesting precedent if he was impeached for "non-criminal personal behaviour".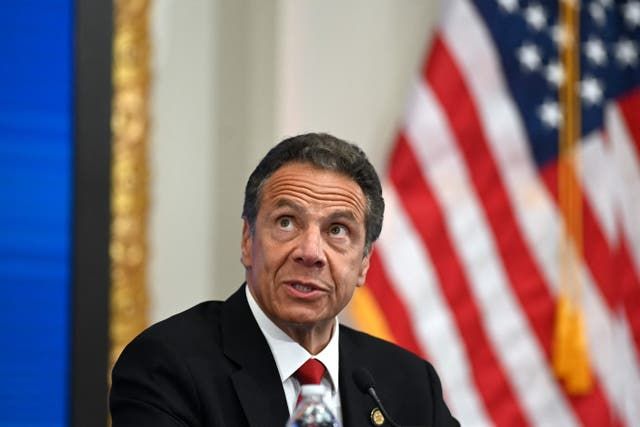 An influx of new and younger politicians is changing the culture, he says. "This growing consciousness that this conduct is not acceptable in elected officials — not withstanding Trump — but Trump's boldness in this or brashness, screw-you-ness, has led to much more consciousness."

Rita Pasarell, a member of the Sexual Harassment Working Group of former state workers who have experienced, witnessed or reported sexual harassment by New York legislators, hopes the Cuomo case will have an impact on the wider working culture. "I hope that it is a lesson that women workers everywhere, and just all workers everywhere, don't have to be subject to abuse to go to their job."