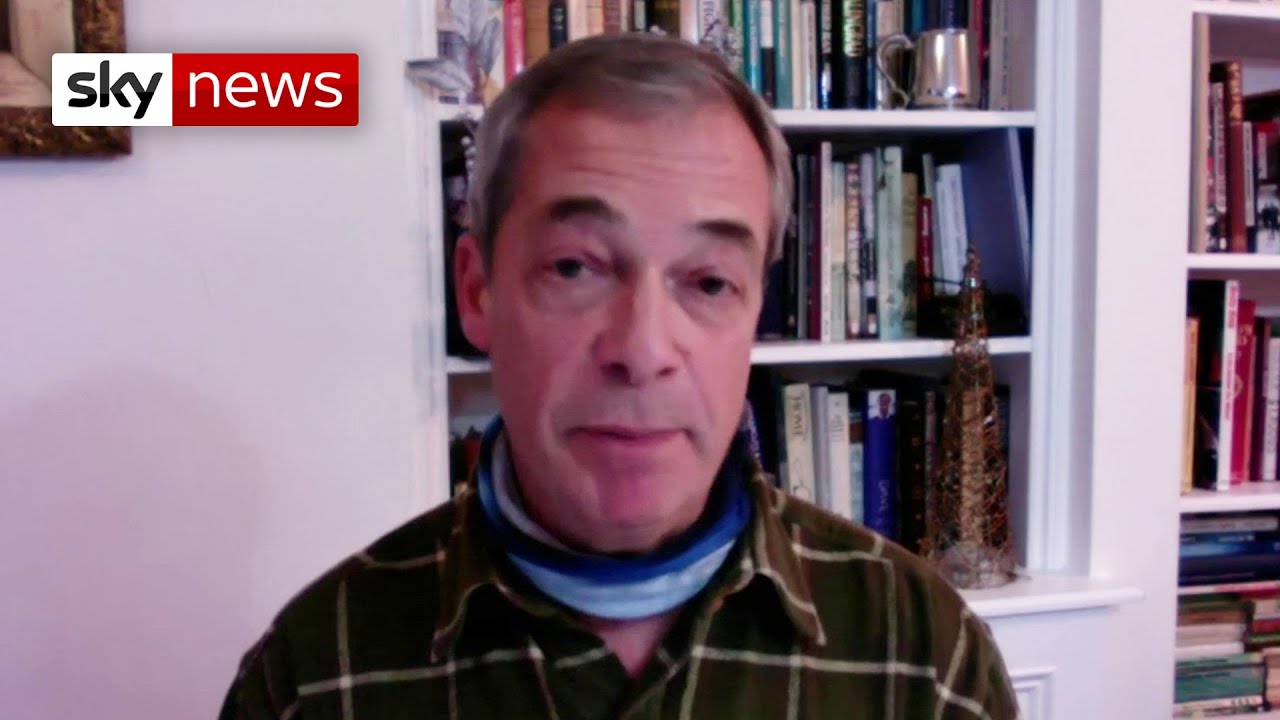 Nigel Farage: 'We should have left four years ago'
Brexit Party leader Nigel Farage has told Sky News that he is '100% confident' that 'being free' of the single market is a more prosperous path for the UK than forming a deal with the European Union.
The former leader of the United Kingdom Independence Party was instrumental in lobbying for the Brexit referendum in 2016 and the UK's ultimate departure from the EU in January 2020.

He has long been unafraid of a 'no-deal Brexit', despite fears that trade and travel could be disrupted when transitional arrangements between the UK and the EU end on 31st December.