Retail and sports business experts said recent scandals could diminish demand for endorsement deals and collaborations, but they're not going away.
On Monday, Curbed published a blistering expose centered around the sordid life of Tom Sachs, an artist, designer, and Nike collaborator whose latest sneaker was released last month. The story marks the third time in the last few months that a Nike collaborator became a public relations nightmare overnight.

The Sachs story, which included allegations of problematic behavior such as showing up to a Zoom call with female Nike employees in his underwear and essentially running a cult, was published a month after Nike released its latest collaboration with Sachs. The shoe, called the Boring shoe, garnered a rare full-page New York Times advertisement and sold out in minutes. Nike's previous collaborations with Sachs include sneakers that sell for thousands of dollars on the secondary market.

But before the Sachs allegations, there was trouble with Ja Morant. About a month after Nike released his highly anticipated signature shoe, Morant stepped away from basketball following a bruising Washington Post story that included allegations of threatening a security guard and punching a teenager after a pickup game of basketball. Morant is reportedly in counseling, according to ESPN. And a few months before the controversies with Sachs and Morant, Nike ended its partnership with NBA star Kyrie Irving after he shared an antisemitic video on social media. Irving has since apologized.

Of course, Nike is not alone in its trouble with endorsers and collaborators. Adidas continues to navigate the fallout from its split with Ye, formerly known as Kanye West, after the artist made repeated antisemitic comments.

Retail and sports business experts said the flurry of endorsement problems is the latest reminder of the danger of celebrity partnerships and could diminish brand appetite for them. But they said the deals won't go away given the runaway success of a handful of collaborations.

The big risks in celebrity deals

Nike did not immediately return a call seeking comment. In a statement to New York magazine, which publishes Curbed, a spokesperson for Sachs said, in part, "Tom Sachs Studio believes all employees should feel safe and secure in the workplace and is committed to upholding these values."

These aren't new problems. As long as companies have partnered with celebrities, some endorsement deals have run aground, said Coresight Research CEO and founder Deborah Weinswig.

"I've always not been a fan of celebrity deals," Weinswig told Insider. "You do need that halo, but don't bet the ranch on one athlete."

Weinswig said companies should diversify who they partner with to "spread out the risk." She also said brands should tell more stories about employees and amateur "ambassadors" who use their products, which can be more authentic than a professional athlete endorsing a product in exchange for millions of dollars.

"It has to be a mixture of your own employees and celebrities," she told Insider. "Every brand will find its own balance. That's the right model for the future."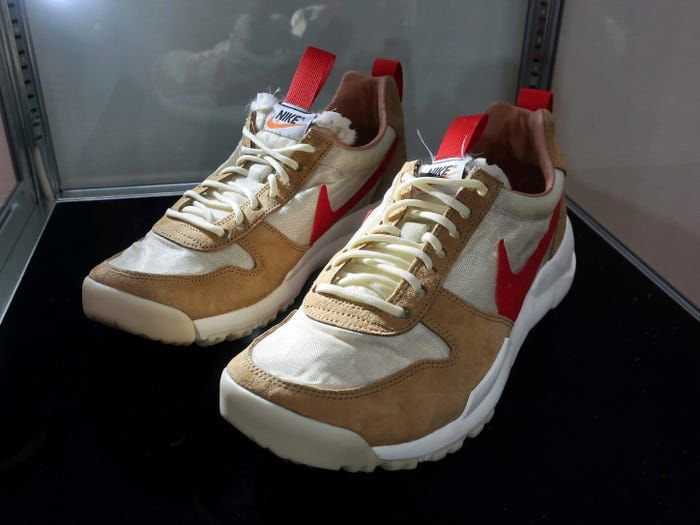 Hitha Herzog, chief retail analyst for Doneger Tobe, said endorsement deals have gotten more complicated and problematic, partly because of the added visibility offered by social media.

Morant's missteps include broadcasting himself holding a handgun on Instagram Live. He apologized soon thereafter.

"What the brands are not doing well is vetting who they are partnering with," she told Insider. "You're not just aligning on what two people do in terms of professional jobs," she said. "In 2023, we have a lot of transparency, and there's going to be a lot more transparency in the future."

Longtime sportswear industry analyst Matt Powell, who recently founded Spurwink River, said endorsement deals are "fraught with peril."

"I thought for a while that brands were moving away from real celebrity endorsements," he told Insider. "But there certainly have been a lot of high-profile issues lately. It'll scare people off from doing more of these. The return isn't there for brands today."

Nike was built on endorsements

Nobody who spoke with Insider thinks endorsement deals and collaborations will end.

They've been a part of the sportswear industry since the beginning. Nike and its rivals have hit the jackpot with a few of them.

Nike cofounder Phil Knight knew the upside of endorsement deals since before he sold his first pair of running shoes. When he wrote the business plan for what became Nike in a Stanford MBA class, Knight said he wanted to get Oregon track standout Dyrol Burleson to endorse his shoes.

"I made a point in this paper that if Dyrol Burleson were to become involved in selling track shoes or distributing track shoes in the state of Oregon, that probably every kid in the state of Oregon would want to have those shoes," Knight said, in a 1974 deposition.

A few endorsement deals have been centerpieces of Nike's successful rise to global prominence. Ben Affleck and Matt Damon will release a movie next month about how Nike signed Michael Jordan, an endorsement deal that is still the gold standard.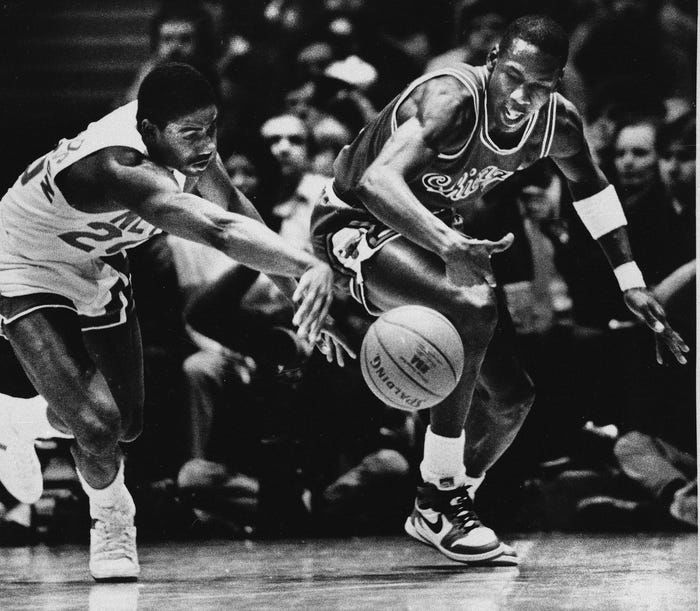 Last month, Knight celebrated face-to-face with LeBron James after James set the NBA all-time scoring record, a magical moment for the Nike brand, whose long-term partnership with James includes having a building named after him on its campus.

"You can argue LeBron is the face of Nike today, and his reach is much more than sales of his shoes. At the same time, people are having to spend tons and tons of money, and they're not really getting the return on it," Powell told Insider.

In addition to Jordan and James, Serena Williams (Nike) and Steph Curry and Tom Brady (both Under Armour) are among the few who have been able to cast a halo over an entire brand.

"We're talking about a very, very small percentage of celebrities who get endorsement deals who have that halo effect," Herzog said. "Nike would love to see that type of halo effect with every athlete. That's the dream. But there are very, very few who can create that magic."