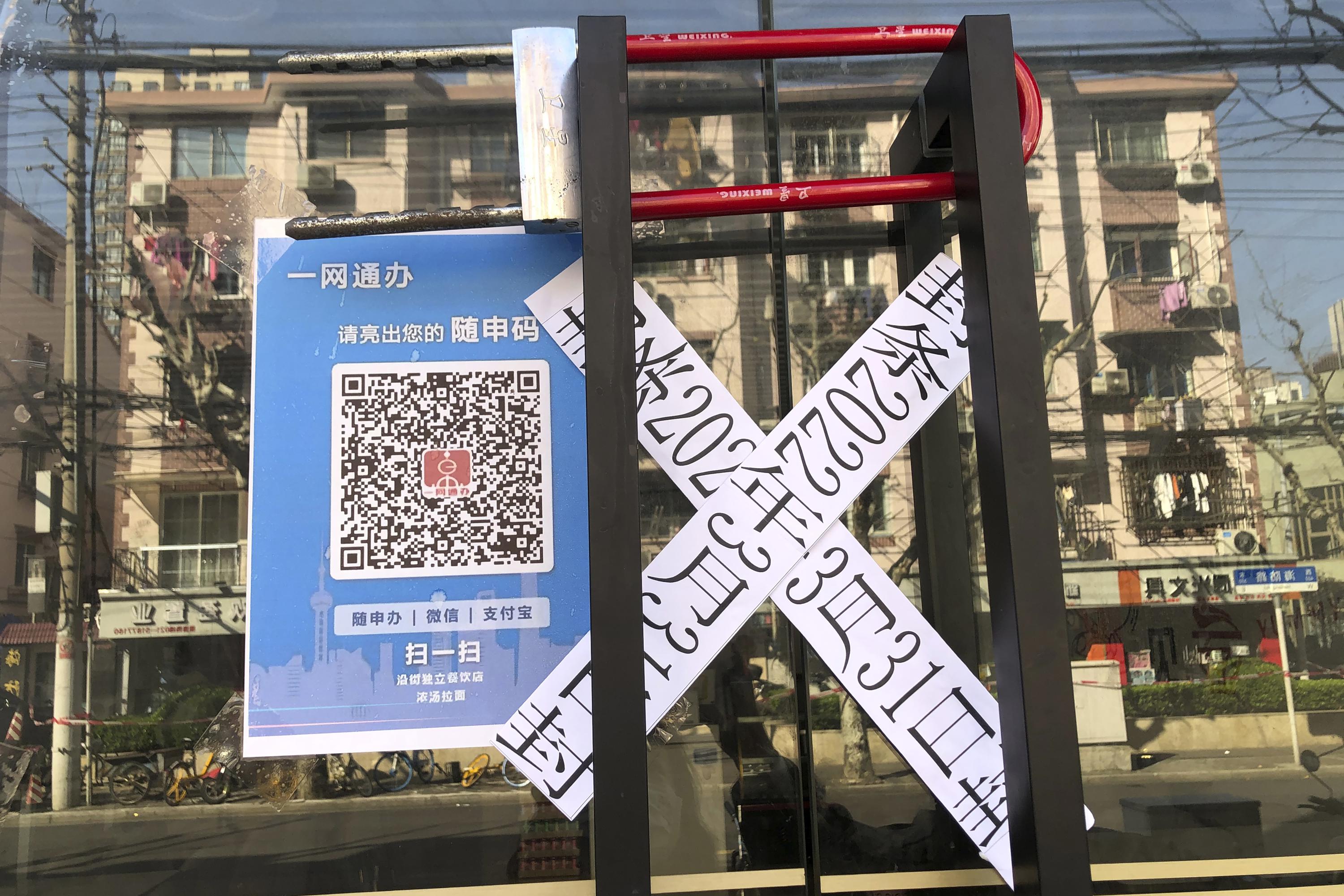 Official: China's economy reviving as anti-virus curbs ease
China's factory and consumer activity fell even more than expected in April under anti-virus controls, official data showed Monday, but a Cabinet official said the economy is reviving as anti-virus curbs ease and its commercial capital of Shanghai reopens.
The slump in the second-biggest economy fueled fears global manufacturing and trade might be disrupted after most business in Shanghai were shut down and its 25 million people confined to their homes starting in late March. That adds to complications for President Xi Jinping in a year when he is expected to try to extend his time in power.

Retail sales tumbled 11.1% from a year ago after shops, restaurants and other consumer outlets in Shanghai and other cities closed, according to the National Bureau of Statistics. Manufacturing sank 2.9% as factories closed.

This month's activity appears to be improving based on high power demand and more freight being moved, the bureau's statistics chief, Fu Linghui, said at a news conference. He said about half of the 9,000 biggest industrial enterprises in Shanghai were back at work as outbreaks in China's biggest city were contained.