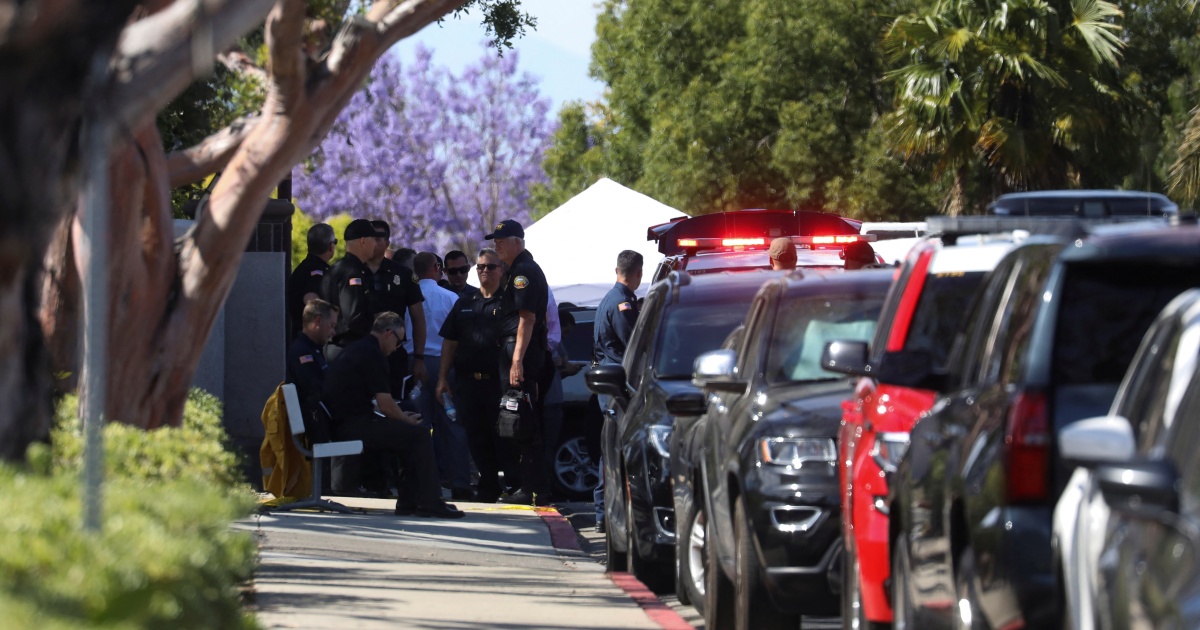 One killed, five wounded in California church shooting
Churchgoers stop gunman, hog-tie him after he opened fire at a southern California church, killing at least one person.
A gunman has opened fire in a southern California church, killing one person and wounding five others before churchgoers detained the suspect and hog-tied him in what officials called an act of "exceptional heroism".

The mass shooting was reported shortly before 1:30pm on Sunday (20:30 GMT) at the Geneva Presbyterian Church located in the town of Laguna Woods, about 80 kilometers (50 miles) southeast of Los Angeles, the Orange County Sheriff's Department said on Twitter.

A man died at the scene and four others were critically wounded, while a fifth injured person suffered minor injuries, officials said. The wounded included four men ages 66, 75, 82, and 92 and an 86-year-old woman.

All of the victims were of "Taiwanese descent", Taiwan's foreign ministry said in a statement on Monday, expressing "the most sincere and deepest condolences to those killed or injured in the shooting and their families."

Congregant Jerry Chen, 72, told the Associated Press news agency he had just stepped into the kitchen when the attack occurred. He looked around the corner and saw worshippers ducking and hiding under tables.

Those who survived recounted to him a desperate scene: As the gunman stopped to reload, the church's pastor hit him on the head with a chair while others grabbed his gun and subdued him.

Jeff Hallock, the Undersheriff for Orange Country, said when deputies arrived the parishioners had the suspected gunman hog-tied. The suspect, an unidentified man of Asian descent in his 60s, was taken into police custody.

"That group of churchgoers displayed … exceptional heroism and bravery in intervening to stop the suspect. They undoubtedly prevented additional injuries and fatalities," said Hollack.

About 30 to 40 people were in the church when the shooting occurred, Hallock said, and two handguns were found at the scene.