The soprano on starring in an opera adaptation of the much-loved film, being at the ENO when its funding was cut and what it feels like on stage when audiences boo
Opera superstar Danielle de Niese was in rehearsals for her new show at English National Opera last week when the devastating news was announced that the Arts Council had pulled all funding from the opera company. "There was shock at first, there was dismay and the feeling that the rug had been pulled out."

De Niese, dubbed "opera's coolest soprano" by the New York Times Magazine, is preparing to star in the ENO's opera adaptation of It's a Wonderful Life – possibly the archetypal Christmas film – which opens at London's Coliseum next week. So she has seen close up the impact of the news that the ENO's £12.8 million a year grant has been removed completely.

"It has been a huge blow," the 43-year-old says when we meet at Three Mills studios in Bow, where the company is rehearsing. "I'm not a politician, so I don't know the ins and outs of the decision-making process; but what everyone feels really strongly is it's important that London has a place like ENO."

It is a critical company where emerging operatic talents can get their first break in London. "Almost every singer I know got their first job in the ENO," she says. "So if it's not here, where are they going to go? Where will they tread the boards for the first time? It's the home of young talent. It's the home of risk-taking and doing things off the beaten track."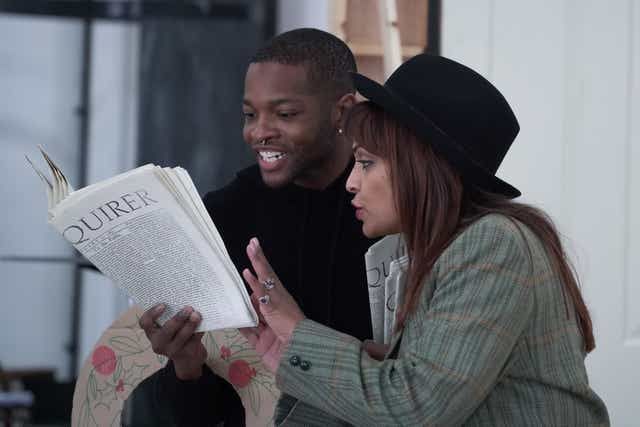 Frederick Ballentine and Danielle de Niese in rehearsals for It's a Wonderful Life
De Niese fears for London's arts scene without the ENO, which the Arts Council has said will receive a £17 million grant over three years - but only if it moves outside of the capital.
"London is one of the best and most culturally excellent centres in the world," she says. "It would be such a shame to watch the cultural centre of excellent art, in every sense, bleed out from underneath to supply elsewhere. Because those elsewhere will come up and will want to get to London. Not go, 'Oh London's a bit of a dead scene now, I'm off to Europe.'"
The soprano is married to Gus Christie, executive chairman of Glyndebourne. In the same Arts Council announcement as the ENO cut, it emerged Glyndebourne's funding had been slashed by half. "It will be incredibly difficult for them," De Niese says. "How can they do a tour with a 50 per cent cut? We don't know. There are a lot of body blows."
Some critics believe this is a deliberate attack on opera; on what some people consider an elitist art form. While De Niese doesn't go that far, she says, "It demonstrates a lack of understanding of opera; its history, its value and its contribution to society."
The singer is currently developing an idea for a show with BBC presenter Clive Myrie about opera and politics to shine a light on how intertwined the art form has been with society.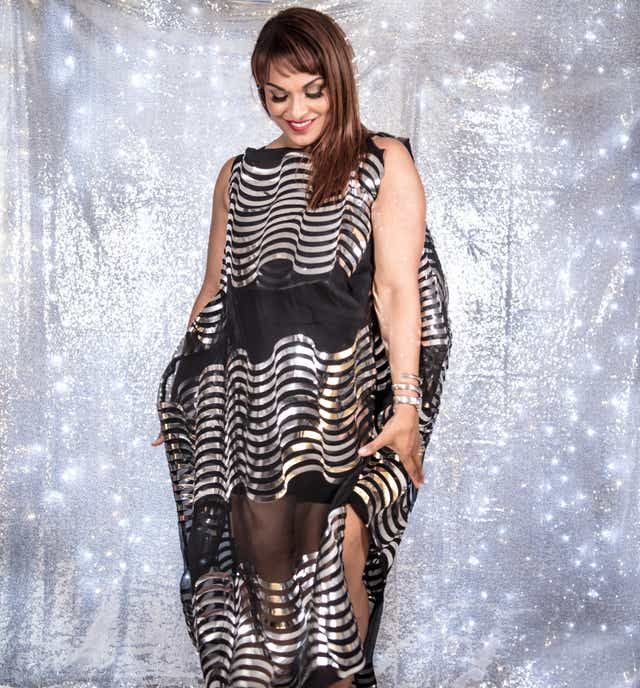 Genevieve Girling

"We've got to uncover this. I don't think every tradition should be cut loose because people don't understand it, because what if people stop going to museums? What if people don't get the ballet? Do we just cut everything loose and only do Instagram and TikTok?"

It's a Wonderful Life is an opera that should have cut through to audiences. It's tradition in many households to watch the 1946 film each year to get into the spirit of Christmas. For the few unaware, it follows George Bailey, played by James Stewart, a man pushed to breaking point.

He finds himself on a bridge at midnight of Christmas Eve contemplating suicide, but is pulled back from the brink by his guardian angel Clarence, who shows him what life would have been like for all his loved ones if he had never existed, and reveals that he really does have a wonderful life.

Funnily enough one of those who doesn't know the ins and outs of this Christmas classic is De Niese. "I'd seen the film when I was a kid but couldn't really remember it," she says. "At this point in the rehearsal, we established there's no need for me to look at the film as we're creating."

The opera was adapted by composer Jake Heggie, with a libretto by Gene Scheer, in 2016. De Niese is playing the guardian angel, now called Clara. "What I love about this piece is it really establishes when you go through hard times, what makes your character. What makes you, you. It's about the richness of your character, not the richness of your wallet."

While theatre has pantomime and adaptations of A Christmas Carol, and ballet has The Nutcracker, opera doesn't really have a festive classic to bring the punters in at this time of year, though De Niese has sung The Marriage of Figaro a lot around Christmas. "No there aren't [festive operas], and this should be that. It's a great choice by ENO to put it on at Christmas. I would love for it to have legs and be a Christmas classic."

Born in Melbourne to Sri Lankan parents, De Niese started song and dance classes when she was six, and began on a path that would take her to Broadway in Les Misérables aged 18 and then the Metropolitan Opera in New York just a year later as Barbarina in The Marriage of Figaro.

She won Young Talent Time, a sort of junior Australia's Got Talent, aged nine, singing Tomorrow from Annie – and was awarded A$5,000 and grand piano that she still has. Her family moved to Los Angeles a year later, and she went on to land the Jimmy Stewart Vocal Bursary. It's nice, she notes, that she's starring in It's a Wonderful Life, the film that Stewart is perhaps now most associated with.

"It was a big moment for America when Jimmy Stewart passed, so to receive the first merit scholarship in his name, I remember that feeling amazing. It was a real badge of honour for how beloved he was. There's a nice circularity to this, it's funny how these things happen."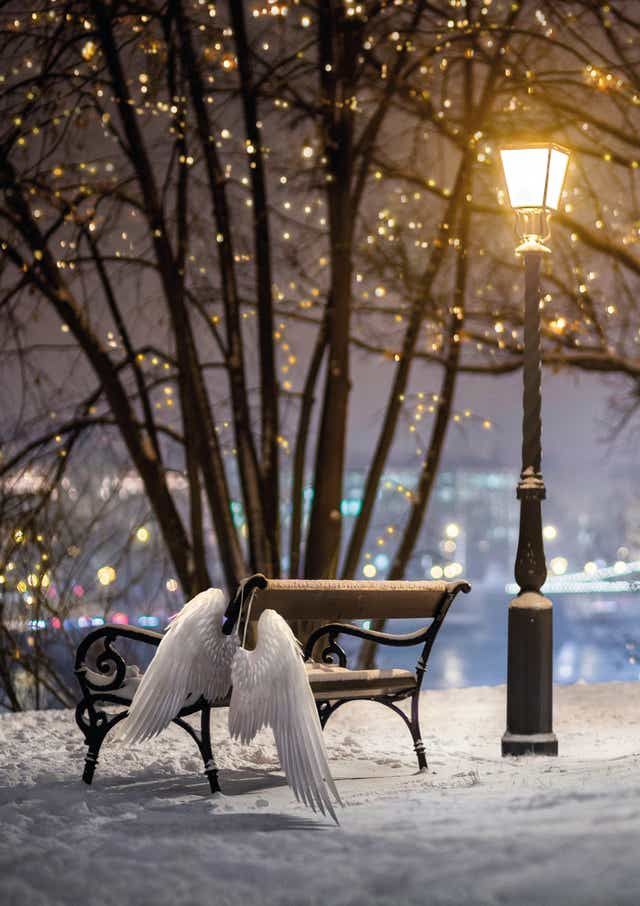 ENO

De Niese knew from an early age she wanted to pursue opera. "I became aware that if I straddled too much, the opera world would write me off. I was aware I had to make choices," she says. "I never wanted to leave opera behind. As you cement yourselves in a world and you've got an audience… you do the time and people say, 'We know who she is.' Then I thought I could fold other things in."

A lifechanging moment came in 2005 - stepping into the role of Cleopatra in a production of Handel's Giulio Cesare at Glyndebourne, when the soprano scheduled to sing fell ill. It was there she met Christie, whom she married in 2009 and together they have two children, and live on the estate (it was Christie's grandfather, John, who established the festival).

It's rare for opera to hit the news pages, but it wasn't just the funding cut that made headlines recently. Last week, during the opening night of Alcina at the Royal Opera House, an audience member heckled 12-year-old soprano Malakai M Bayoh during a solo. The patron, who booed and shouted "Rubbish", was subsequently banned for life by the ROH. The young performer was loudly applauded by the rest of the audience when he took his bow at the end.

De Niese hadn't been at the show but clasps her hand to her mouth at the story. "I can't imagine what that would be like. Opera has a tradition where everyone can feel impassioned to display their feeling about things. But sometimes it's just cruel."

She has never been booed herself but has been on stage when it's happened to colleagues. "You just want to die; you want to cringe. No one wants to hear that… You feel it in your gut, even if it's not for you, so God knows what he might be feeling internally." She adds, "Of course, everyone will be propping him up, but you'll never forget that, and hopefully it's the making of him."

De Niese has always been much in demand, and she currently has two other projects coming up alongside It's a Wonderful Life. For the traditionalists, she will be in La Bohème at the Royal Opera House, and for those looking for something a little more radical, she will be performing in an immersive Handel's Messiah experience at Theatre Royal Drury Lane on December 6.

"They're three projects that are totally necessary and totally unique. We need traditional opera, we need new and modern works and we need push-the-boat-out immersive, different work."

She has no doubt about the power and relevance of opera in 2022 and doesn't hesitate to bang the drum for it. "Opera is the only thing you can go to that is unamplified.

It's the only thing where you can hear the raw human voice come and hit you in the chest. You can't get that out of a box, you can't get it at the O2, you can only get it by seeing opera or classical music in live performance.

"That should make people want to get into the theatre, for that sound that hits your bones."