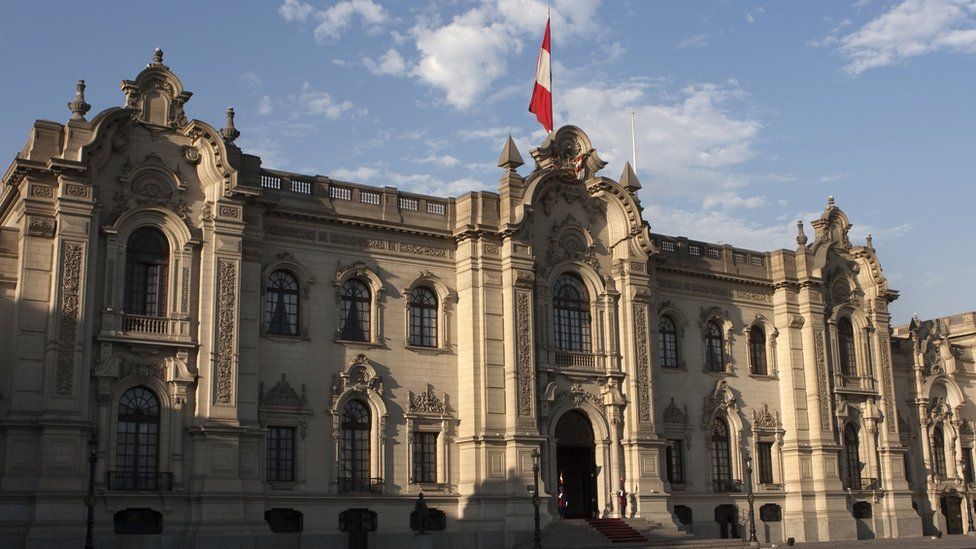 Peru's chief of staff stashed $20,000 in palace bathroom
Prosecutors in Peru have found $20,000 (£15,000) stashed in a bathroom inside the presidential palace.
The prosecutors raided the palace on Friday as part of an investigation into allegations of influence peddling.

Bruno Pacheco, who resigned from his post as President Pedro Castillo's chief of staff on Friday, told investigators that the money was his but denied any wrongdoing.

He said that the stash was a combination of his savings and salary.

Mr Pacheco's monthly salary amounts to 25,000 soles ($6,250; £4,600), an official document reveals.

According to the document, he did not tell investigators why he kept such a large amount of dollars in the bathroom of his office.

The raid was part of an investigation into allegations that Mr Pacheco pressured the head of Peru's tax and customs agency to give certain companies run by his friends more favourable terms.

Mr Pacheco denies the allegations.

He has also insisted that his resignation was not linked to any wrongdoing but was to protect Mr Castillo, "so that the president won't be touched by this smear campaign".

"I leave with my head held high and with the certainty that I will prove my innocence," he wrote in a statement.

President Castillo named a new chief of staff to replace Mr Pacheco on Tuesday.

Mr Castillo, a left-wing former teacher, became president in July after narrowly beating his right-wing rival, Keiko Fujimori, in the election.

Not only has Mr Castillo come under pressure from Ms Fujimori, whose party said last week it would back efforts to impeach the president, but also from some of his fellow teachers.

On Tuesday, members of a teachers' union marched in the capital, Lima, demanding a 6% increase in the education budget to cover higher wages and pensions for teachers.