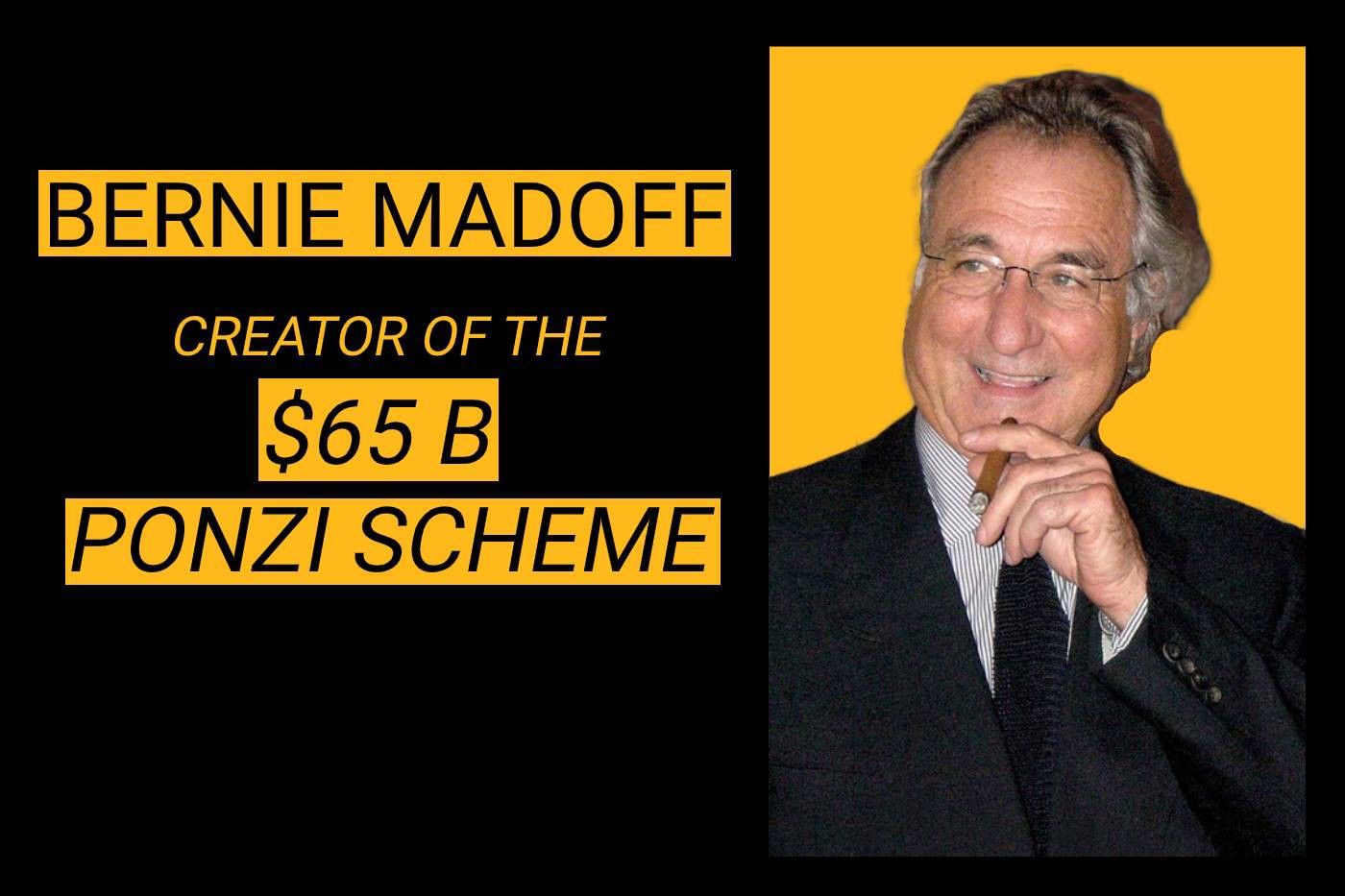 Bernie Madoff, the only Ponzi schemer that landed in prison, has died.
Bernie Madoff masterminded one of the biggest investment fraud in U.S. history, ripping off tens of thousands of people of as much as $65 billion.
Madoff was serving a 150-year prison sentence for his scheme, which investigators said defrauded as many as 37,000 people in 136 countries over four decades.

Victims included the famous — director Steven Spielberg, actor Kevin Bacon, former New York Mets owner Fred Wilpon and Nobel Peace Prize winner Elie Weisel — and ordinary investors.

Madoff sentenced at age of 85 to 150 years jail term, and did not get bonuses instead of jail same as bigger Ponzi scammers from Fannie Mae and Freddie Mac, Lehman Brothers and others.

Conclusion: Stealing from rich people - die in prison. Stealing from poor people - bonuses.