The new collection is now displayed in pop-up installations in select Prada stores.
It may barely be the start of spring, but Prada is more than ready for the summer season with its new Tropico collection.

From mini skirts to flowing silk blouses to vibrant pajama-esque looks, colorful stripes feature in a variety of pieces in the collection, turning up the excitement for the upcoming tropical season. These colorful stripes also find a home in the Tropico pop-up installations offered at three Prada locations across the country.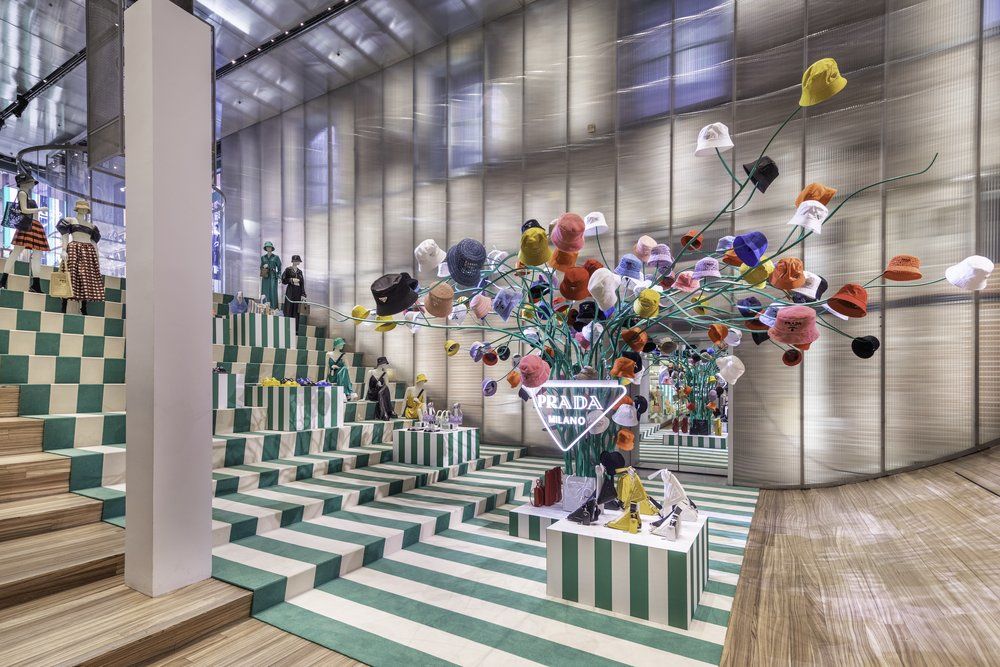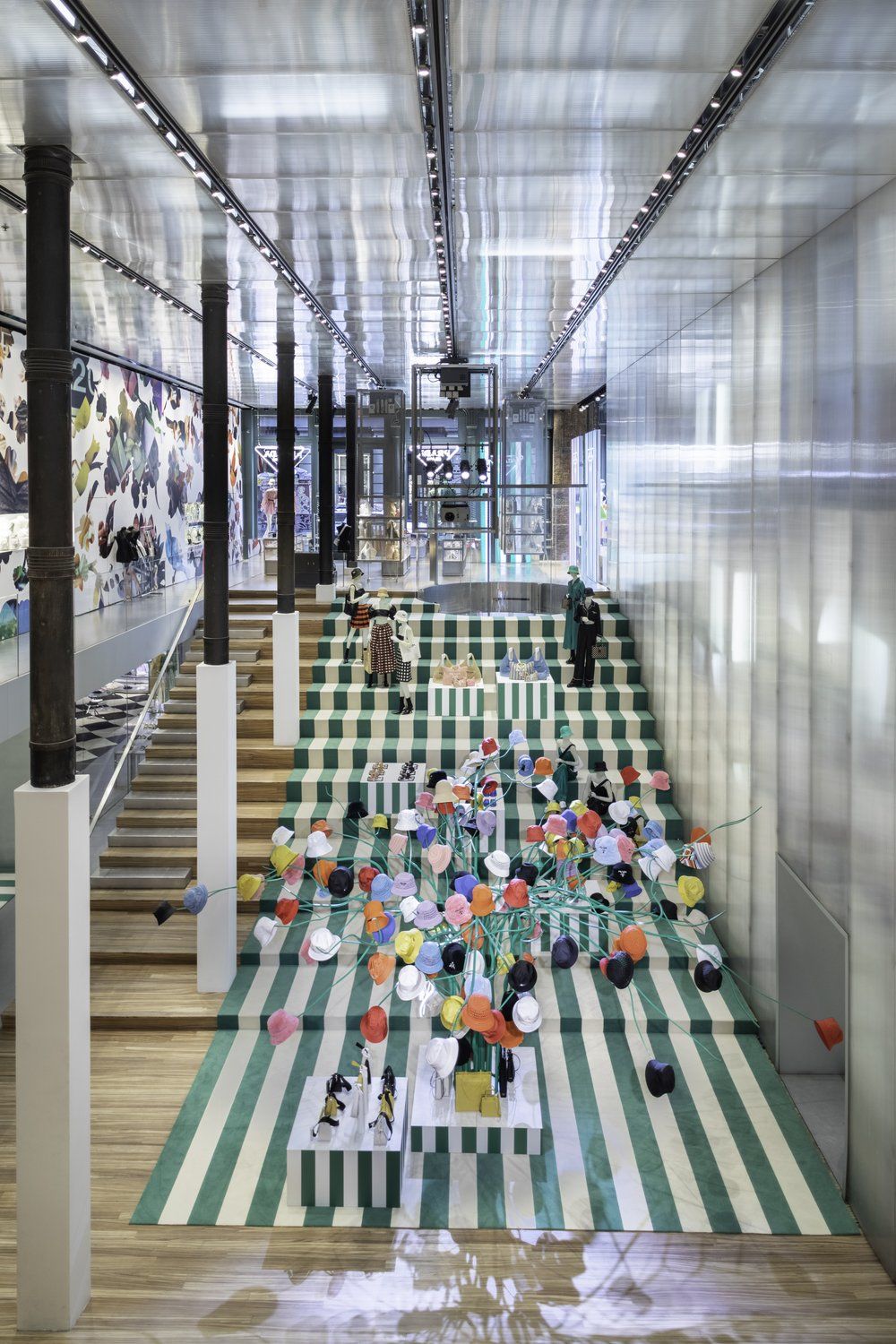 In Los Angeles, shoppers can find the collection at the Beverly Hills location, while New Yorkers can turn to Prada Broadway, and those in Miami look no further than the Design District store.

Inside the in-store installation you can find a stylized forest replete with hundreds of Prada hats hanging from green metal trunks and branches ,and juxtaposed lines of green, white, black, blue, red, yellow and orange — practically the whole of the rainbow — fill the installation, creating a hypnotic experience like no other.