The Duke of Edinburgh has thanked medical staff for their hard work during his 28 night stay in hospital.
Prince Philip was pictured leaving King Edward VII Hospital in a BMW today as he returned to Windsor Castle to be with the Queen.

In a statement, Buckingham Palace said he had been discharged 'following treatment for an infection and a successful procedure for a pre-existing condition'.

It added: 'His Royal Highness wishes to thank all the medical staff who looked after him at both King Edward VII's Hospital and St Bartholomew's Hospital, and everyone who has sent their good wishes.'

Philip was initially taken by car to the private King Edward VII's hospital in central London on February 16 after falling unwell.

The palace said this was a precautionary measure, but two weeks later he was moved to St Bartholomew's Hospital by ambulance.

He underwent a successful procedure for a pre-existing heart condition on March 3, before returning to King Edward VII's a few days later to recuperate.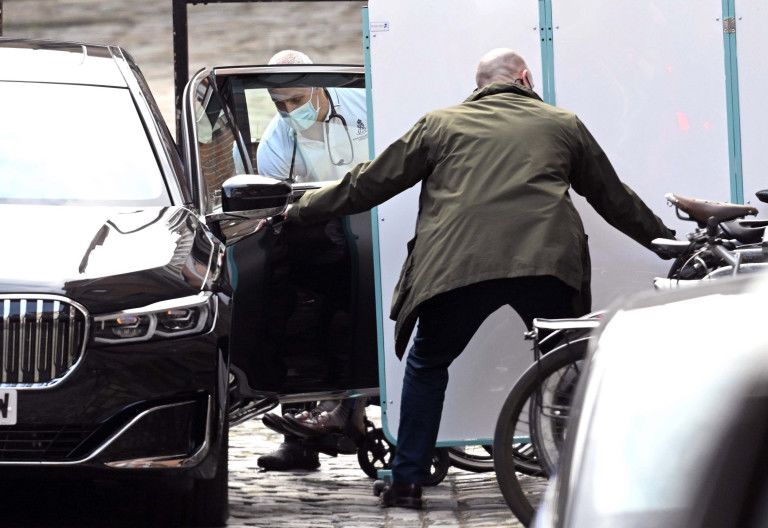 The Duke of Edinburgh leaves King Edward VII Hospital on a wheelchair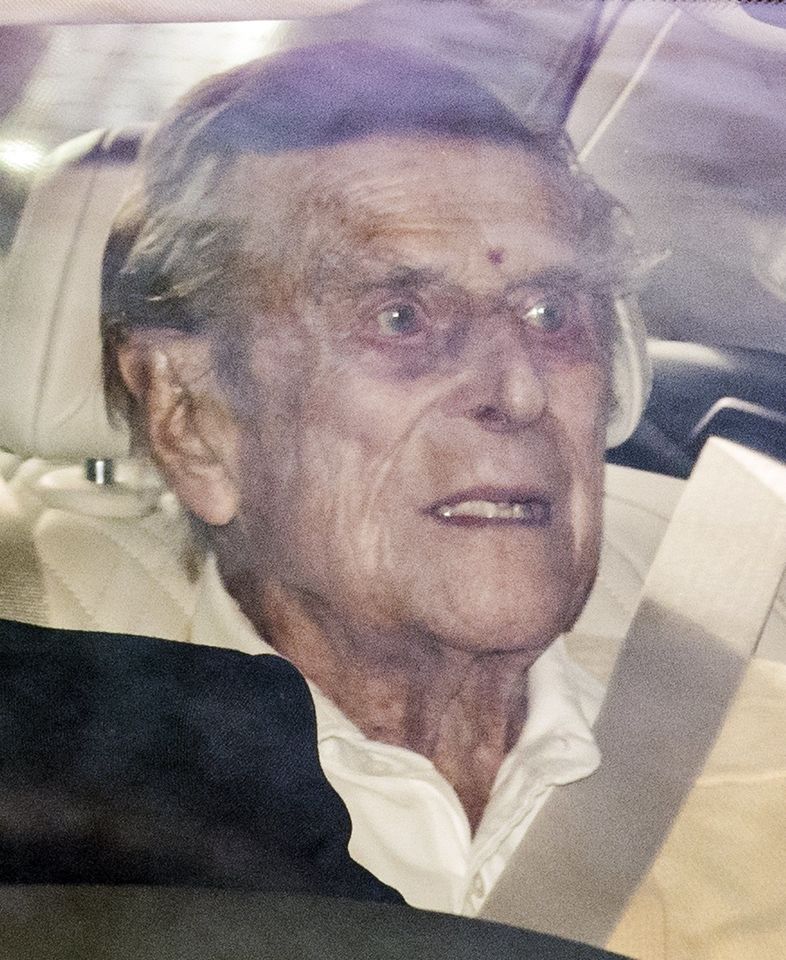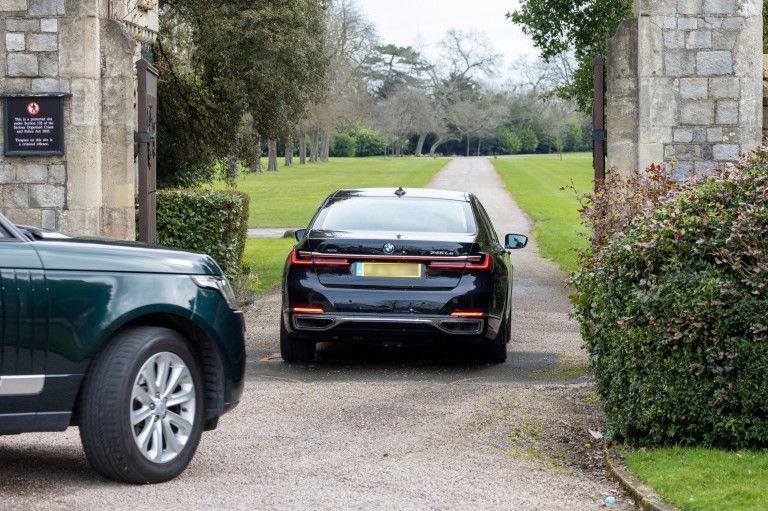 The Duke arrives back at Windsor Castle after his longest stay at hospital

During his time at King Edward VII Hospital, Philip was visited by the Prince of Wales, who made a 200-mile round trip from his home in Gloucestershire and stayed for just 30 minutes.

Philip has been spending the latest lockdown with the Queen at Windsor Castle after they decided to have a quiet Christmas and remain at their Berkshire residence, rather than hold their traditional family gathering at Sandringham.

The couple, who have been married for 73 years, received their first Covid-19 jabs in January.

The Duke, who turns 100 in June, has suffered a number of health issues over the years.

He was treated for a blocked coronary artery at Papworth Hospital in Cambridgeshire in December 2011 and a bladder infection in June 2012, forcing him to miss the Queen's Diamond Jubilee celebrations.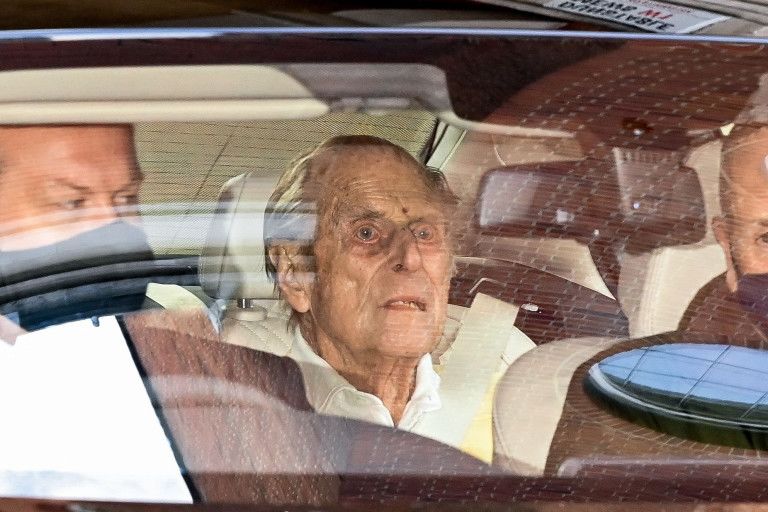 The Duke, 99, will be reunited with the Queen after his 28-day stay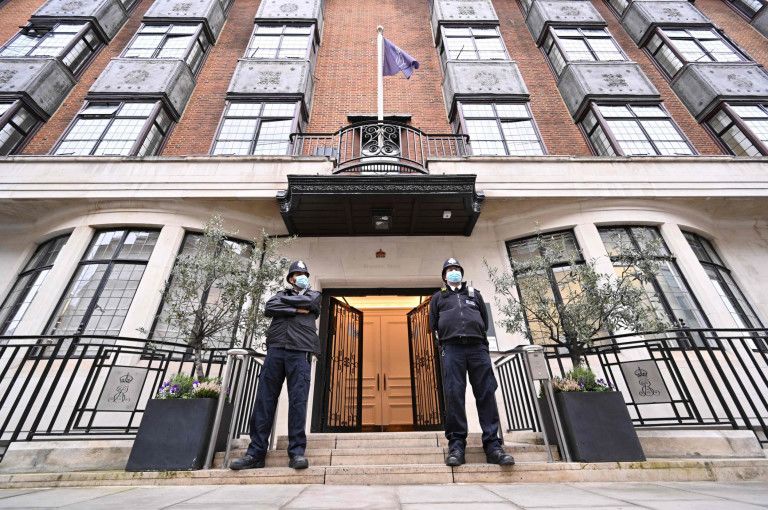 Police officers stand on duty outside King Edward VII\s Hospital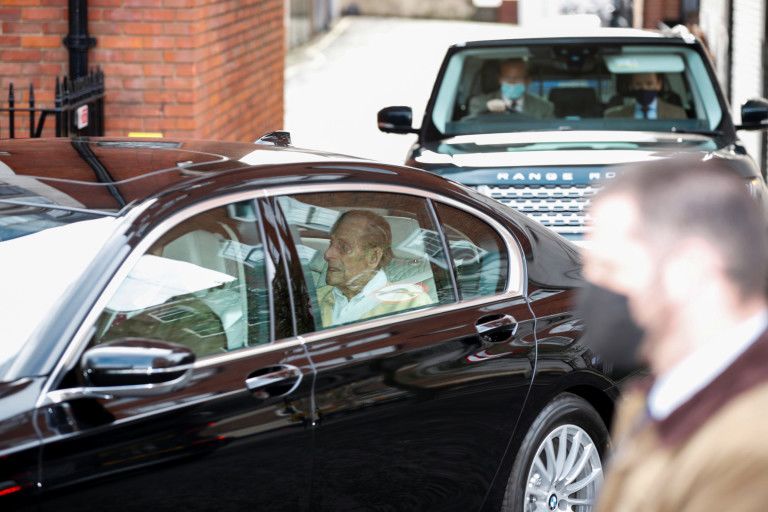 The Duke, who turns 100 in June, thanked everyone who sent their good wishes

Exploratory surgery on his abdomen followed in June 2013 and he began to use hearing aids by 2014, aged 93.

He later pulled out of a Battle of Jutland anniversary event in June 2016 citing a minor ailment which was followed soon after by his retirement from public duty in 2017.

The Duke spent four nights at King Edward VII Hospital in December 2019, where he was treated for a 'pre-existing condition' and was later discharged on Christmas Eve.

During Philip's most recent stay in hospital – his longest yet – Prince Harry and Meghan Markle were under pressure to ask Oprah Winfrey or CBS to postpone their explosive interview in which the Royal Family were painted in a less than flattering light.

At this point, it wasn't clear exactly how serious the Duke's condition was, and commentators said it would have been 'selfish' to go ahead with it.

But with millions of dollars of advertising already sold, the network went ahead with the broadcast on March 7, before it was aired in the UK on ITV the following day.