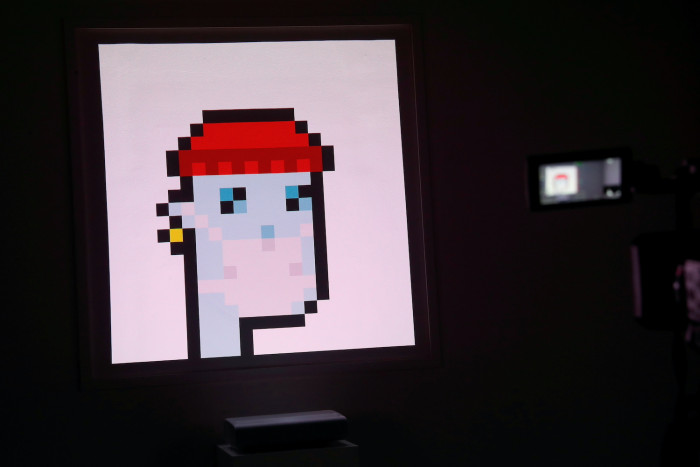 Protecting the public from scams: Thailand's SEC bans trade in gimmick tokens and NFTs
While regulators world wide busy to protect the rich against the public, the Thai Securities and Exchange Commission has banned digital asset exchanges from trading meme- or fan-based tokens, non-fungible tokens and exchange-issued tokens.
The Thai Securities and Exchange Commission has banned digital asset exchanges from trading meme- or fan-based tokens, non-fungible tokens and exchange-issued tokens.

The regulation is expected to affect so-called meme tokens like Dogecoin, which originated as a joke cryptocurrency and has become an object of speculative frenzy, as well as tokenised arts and collectibles. It was enacted on Friday with immediate effect, although it's not retroactive, according to a statement from the regulator.

The move came amid reports that SET-listed Jay Mart was making plans to launch the country's first non-fungible tokens (NFTs) linked to nine local stars and celebrities.

The move reportedly was meant to promote the ecosystem of Jay Mart's digital token JFin coins, increasing demand for a variety of digital tokens in the market.

NFTs, which certify a digital asset to be unique and not interchangeable, are tracked on blockchains to provide the owner with a proof of ownership. They have become a popular way to sell digital artworks, in some cases for millions of dollars.

Ruenvadee Suwanmongkol, the SEC secretary-general, said exchanges are banned from trading utility tokens or cryptocurrencies that have one or any of the following characteristics:

Having no clear objectives or substance, and whose prices are dictated by social media trends, or meme-based tokens;

Tokenised by the fame of influencers, or fan-based tokens;

A digital creation to declare ownership or grant rights in an object or specific right; it is unique and not interchangeable with digital tokens of the same category and type at the equal amount, or non-fungible tokens;

Digital tokens that are utilised in a blockchain transaction and issued by digital asset exchanges or related persons.

The exchanges are required to comply and revise their rules within 30 days, the regulator said. Failure to do so could result in the delisting of the digital token, it said.

In Thailand, only licensed firms are allowed to provide services related to digital asset trading, the SEC said.

NFTs are slightly different from what people commonly associate with cryptocurrencies. They are a unique type of cryptographic token representing ownership of a unique digital item. Each token contains a distinct set of information or attributes that makes it irreplaceable and impossible to swap in the same manner as other digital files. In contrast, it is easy to swap and trade standard cryptocurrencies and most digital tokens. NFTs come in various forms, namely artwork and other assets, and can be traded in the same way as financial instruments.

NFTs are growing in popularity around the world, and Thailand is no exception to this. While no specific regulations exist surrounding NFTs, Thai regulators have been examining the implications of rights granted to a holder of an NFT, particularly concerning ownership rights, intellectual property rights, and access to royalties. Given its novelty, no legal frameworks currently exist surrounding their governance, and legal discussions are now underway as to whether NFTs should be considered securities or intellectual property.

Nonetheless, the existence of regulations surrounding asset-backed tokens, particularly real estate-backed tokens, may explain how NFTs may be treated in the future, given that these are also seen as property.

Under the Emergency Decree on Digital Assets, 2018, real estate-backed tokens are considered investment tokens and subject to the SEC's supervision. It means that issuers of real estate-backed tokens must fulfil many of the same requirements as regular coin issuers, albeit ICOs cannot be used to fund the development of a real estate property in the same way that ICOs are used to fund digital projects. How the regulators will treat these digital assets remains to be seen.

What are the upcoming regulatory developments surrounding cryptocurrencies in Thailand, and what should investors be aware of?

The BoT and the SEC are currently drafting regulations on capital gains from cryptocurrency transactions. These may be of interest to market participants as this would have implications on taxes, which are currently calculated based on the value of each particular transaction. The BoT has also recently issued guidelines for regulating financial services involving stablecoins (cryptocurrencies where the price is pegged to a reserve asset), particularly Thai baht-backed stablecoins, which is classified as electronic money under the Payment Systems Act of 2017. This issuance was made in anticipation of an upcoming regulation on central bank digital currencies (CBDCs) issued by the BoT.

In addition to this, the BoT may also issue a new KYC manual, specific to CBDCs, to prevent issues surrounding fraud and other malicious activities. On the other hand, stablecoins that central banks do not issue, such as asset-backed stablecoins and algorithmic stablecoins, are currently being discussed among stakeholders.

Token issuers and investors alike should take note of anticipated regulations surrounding accounting standards and how cryptocurrencies will be treated in a financial context. While no announcements have been made yet regarding the spirit of the upcoming regulations, it is expected that cryptocurrencies will be treated as property, and will be subject to the same valuation methodology as other properties.

An SEC announcement on 30 May hinted at possible licensing requirements for token issuers involved with decentralised finance (DeFi), in response to the launch of DeFi yield farming platform Tuktuk Finance, operated by Bitkub. As with other token issuers, the SEC mandates that the issuance of digital tokens involved in DeFi would be required to comply with the requirements of the Digital Assets Act of 2018, particularly concerning the disclosure of information and the offering through a licensed portal.

The regulator has seemingly misunderstood how DeFi as a decentralised system actually works. Key protocols, including the verification of transactions, are governed by pre-coded smart contracts in DeFi platforms that automate many of the processes involved in transactions. While regulations have yet to be developed around DeFi, it is expected that regulators will look into supervising fiat on and off-ramps, given that would be the only part of the technology that can be regulated.

Nonetheless, creating holistic regulations will require regulators to bear in mind the need for flexibility in facilitating new forms of digital transactions and virtual assets that will not hamper the growth of the industry, while also protecting investors and supporting their demand. While numerous guidelines have been made across different jurisdictions on digital assets and transactions involving them, the sheer decentralised nature of DeFi will prove to be a challenge not only for regulators in Thailand, but all over the world.