PwC has hit back at comments by Lord Alan Sugar in which he branded its staff "lazy gits", after the accountancy giant said workers could take Friday afternoons off over summer.
The firm made the offer to its 22,000 UK staff last week on the condition they get their work done by lunchtime.

In a tweet, the Apprentice host and businessman called the move a "joke", saying it would harm productivity.

But PwC said it had worked well in trials.

And individual staff members criticised Lord Sugar for being "out of touch".

In his tweet, the businessman - who made his fortune selling personal computers - cast doubt on how hard people worked from home.

"The lazy gits make me sick," he wrote, referring to PwC's new policy. "Call me old fashioned but all this work from home BS is a total joke."

He added: "There is no way people work as hard or productive as when they had to turn up at a work location. The pandemic has had [a] long lasting negative effect."

Writing on LinkedIn, Richard Osborne, a senior manager at PwC, said Lord Sugar's response was "at best childish and misunderstood".

"Lord Sugar, your post shows how out of touch you are with the modern working world and your lack of knowledge about what PwC are doing," Mr Osborne wrote.

"This isn't about taking time off to be lazy - it is about flexibility to work effectively as and when we work our best."

Another PwC associate, Omair Qureshi, criticised Lord Sugar on LinkedIn, saying he was "not just old fashioned but also an 80's era leader".

He added that the shift to more flexible working had improved "staff wellbeing and productivity".

PwC said it had decided to extend its summer working hours policy after a successful pilot in July and August last year.

A spokesperson told the BBC staff were "vocal about the merits", and that the policy was built "on two-way flexibility and trust".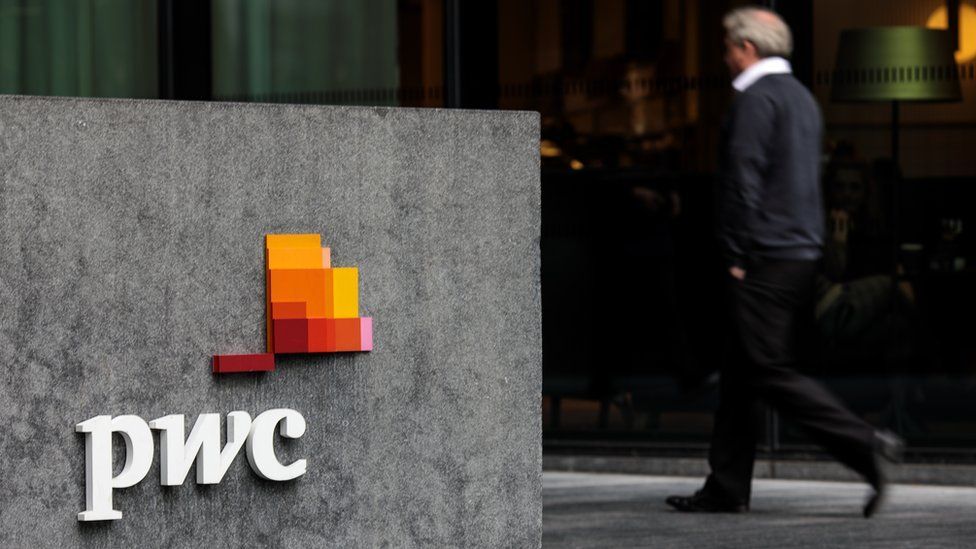 The government stopped advising people to work from home due to Covid in January. But many companies have continued to offer flexible or hybrid working to their staff.

A shortage of talent has also seen firms trying to compete with each other for workers by offering better pay or perks.

However, a debate continues to rage over who gains and loses when staff work from home.

Supporters say employees save time and money and get a better work-life balance. Employers also save on office space and costs. But some argue workers are less productive when unsupervised.

Most recently cabinet office minister Jacob Rees-Mogg sparked controversy when he said all civil servants must stop working from home, and left notes on empty desks saying "I look forward to seeing you in the office very soon".

'Culture war'

Julia Hobsbawm, author of book The Nowhere Office, said that the row indicates a wider "culture war" as companies and employees adjust to new ways of working after the pandemic.

"You're really seeing a difference between hardliners of a particular generational disposition like Alan Sugar, who genuinely believe that if you're not in the office you're not working, and soft-liners like PwC and their chairman Kevin Ellis, who recognise that how you work productively is a lot more complicated than turning up to a fixed place."

However, even businesses that do embrace flexible working face challenges, Ms Hobsbawm said.

"Hybrid is proving very complicated as a leadership and a management challenge," she said.

"I would say that Alan Sugar and indeed Jacob Rees-Mogg, given his recent comments, are the least likely to solve that problem, which is: how do you get people working productively post-pandemic, in very new ways."