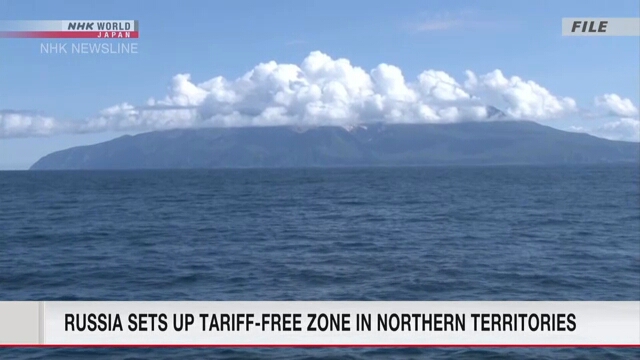 Russia to introduce preferential tax systems for Northern Territories
Russian President Vladimir Putin has signed into law an amendment to the federal tax code to set up preferential tax systems for what Russia calls the Kuril Islands.
The Kurils include four islands claimed by Japan. Russia controls the islands. Japan calls the four islands the Northern Territories.

The amendment signed on Wednesday exempts companies registered with the Russian government from key taxes, including corporate, property and land taxes, for up to 20 years when doing business on the islands.

Putin suggested last September that Russia hopes to actively invite foreign investment to the islands.

Japan has argued that such plans run counter to the aim of the joint Japanese-Russian economic activities to be carried out on the Northern Territories without harming the legal stance of either country.

Russia on Monday included Japan in its list of countries and regions that have taken "unfriendly" action against Moscow, as Japan has joined in the Western sanctions on Russia over its invasion of Ukraine.

The Japanese government maintains that the four Russian-controlled islands are an inherent part of Japan's territory. It says the islands were illegally occupied after World War Two.