Alec Baldwin has been charged with involuntary manslaughter after the Hollywood star fired the fatal bullet on the set of Rust killing cinematographer Halyna Hutchins.

Both Alec Baldwin and armourer Hannah Gutierrez-Reed, who was responsible for weapons on set, face five years in jail if found guilty of two counts of involuntary manslaughter of Ms Hutchins, the New Mexico District Attorney Mary Carmack-Altwies said on Thursday.

Baldwin's lawyer, Luke Nikas said the DA's decision "distorts" Halyna Hutchins' tragic death and "represents a terrible miscarriage of justice".

"Mr Baldwin had no reason to believe there was a live bullet in the gun – or anywhere on the movie set", he added.

"He relied on the professionals with whom he worked, who assured him the gun did not have live rounds. We will fight these charges, and we will win."

Ms Carmack-Altwies announced the charges on Facebook, adding: "After a thorough review of the evidence and the laws of the state of New Mexico, I have determined that there is sufficient evidence to file criminal charges against Alec Baldwin and other members of the 'Rust' film crew.

"On my watch, no one is above the law, and everyone deserves justice."

Assistant director David Halls has signed a plea agreement for the charge of negligent use of a deadly weapon. The terms include a suspended sentence and six months of probation.

"If any one of these three people—Alec Baldwin, Hannah Gutierrez-Reed or David Halls—had done their job, Halyna Hutchins would be alive today. It's that simple," said Andrea Reeb, the special prosecutor appointed by the DA to the case.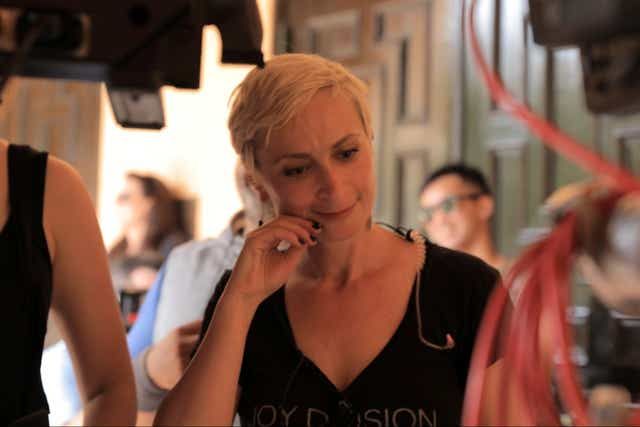 Cinematographer Halyna Hutchins
"The evidence clearly shows a pattern of criminal disregard for safety on the 'Rust' film set. In New Mexico, there is no room for film sets that don't take our state's commitment to gun safety and public safety seriously."
It comes less than three months after the DA's office received the final report from the Sheriff's Office into the incident, which resulted in the death of the cinematographer.
Baldwin was pointing a pistol at Hutchins when the gun went off, killing her and wounding the director, Joel Souza.
30 Rock and Saturday Night Live actor Baldwin, who also served as a producer on "Rust," had denied responsibility for the shooting.
He has said he was told the gun was "cold," an industry term meaning it is safe to use, and that he did not pull the trigger. He has sued crew members for negligence.
An FBI forensic test of the single-action revolver that Baldwin was using found it "functioned normally" and would not fire without the trigger being pulled.
Hannah Gutierrez Reed, has been the subject of much of the scrutiny in the case, along with an independent ammunition supplier. An attorney for Gutierrez Reed has said the armourer did not put a live round in the gun that killed Hutchins, and believes she was the victim of sabotage. Authorities said they've found no evidence of that.
Investigators initially found 500 rounds of ammunition at the movie set on the outskirts of Santa Fe — a mix of blanks, dummy rounds and what appeared to be live rounds. Industry experts have said live rounds should never be on set.
In April 2022, the Santa Fe Sheriff's Department released a trove of files including lapel camera video of the mortally wounded Hutchins slipping in and out of consciousness as an evacuation helicopter arrived. Witness interrogations, email threads, text conversations, inventories of ammunition and hundreds of photographs rounded out that collection of evidence.
State workplace safety regulators said that immediate gun-safety concerns were addressed when "Rust" ceased filming, and that a return to filming in New Mexico would be accompanied by new safety inspections.
The family of Hutchins — widower Matthew Hutchins and son Andros — settled a lawsuit against producers under an agreement that aims to restart filming with Matthew's involvement as executive producer.
"Rust" was beset by disputes from the start in early October 2021. Seven crew members walked off the set just hours before the fatal shooting amid discord over working conditions.
Hutchins' death has influenced negotiations over safety provisions in film crew union contracts with Hollywood producers and spurred other filmmakers to choose computer-generated imagery of gunfire rather than real weapons with blank ammunition to minimize risks.