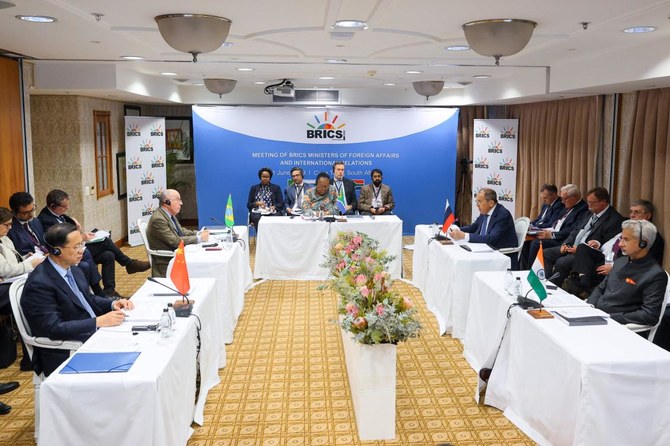 South Africa Avoids Potential Arrest of Putin at BRICS Meeting
South Africa successfully avoided the potential arrest of Russian President Vladimir Putin during the recent BRICS meeting in Cape Town.
Putin was wanted by the International Criminal Court (ICC) over accusations of unlawfully deporting Ukrainian children.

The issue of Putin's attendance at the BRICS meeting had overshadowed the talks, as South Africa, as a member of the ICC and with strong trade and economic relations with the US and Europe, would be expected to arrest him if he set foot in the country.

However, South African Foreign Minister Naledi Pandor sought to shift focus away from Putin and the war in Ukraine during the talks.

She stated that the meeting represented a significant majority of the world's territory, population, and economy and that the bloc needed to determine a plan of action for its countries and the world.

Pandor also took a swipe at western nations, stating that the world has "faltered in cooperation" since rich countries' "attention and resources" have been "diverted" by the war.