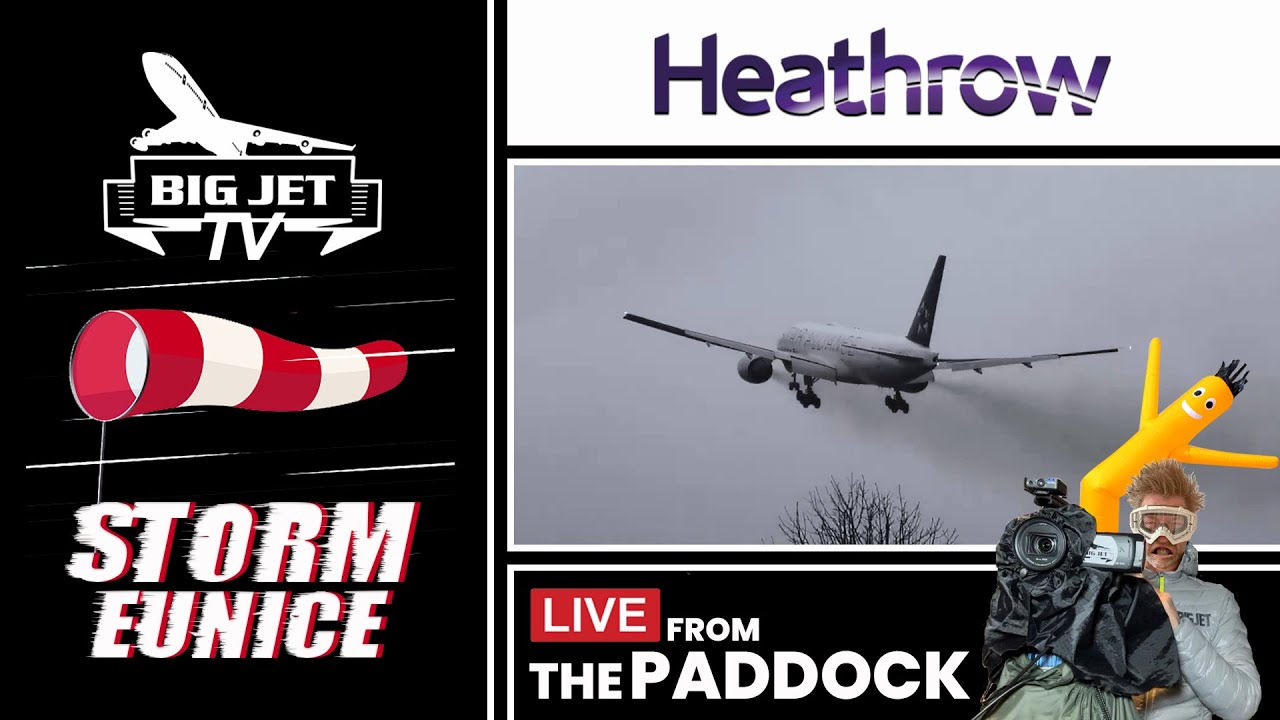 Storm Eunice at London Heathrow Airport
As Storm Eunice battered the UK with 122 miles-per-hour winds on Friday, people across the country were told to stay in their homes.
And as they sheltered from the storm, many took up a new hobby: plane spotting.

With the storm raging across the south of the UK, over 200,000 people were tuning in to a livestream of airplanes battling the winds as they landed at London Heathrow.

Avgeek Jerry Dyer's Big Jet TV YouTube channel was trending on social media, reaching number two on Twitter in the UK, with one of his trademark phrases as planes hit the ground, "bosh," at number three.

As Dyer tracked a Qatar Airways A380 making two balked landings and coming in for a third and final time -- which was successful -- more than 230,000 people were watching his livestream from a field outside the airport.

Separately, over 53,000 people were tracking the plane's route on Flight Radar 24 as it circled the UK capital while attempting to land.