Manaus, capital of the Brazilian state of Amazonas, may have achieved "herd immunity" due to the high number of contaminations that made it one of the hardest hit by the coronavirus pandemic, a preliminary study indicates.
The study, published on the medRxiv, suggests based on mathematical models and the analysis of samples from a blood bank that 66% of the population of Manaus developed antibodies to Covid-19.

That rate may be sufficient to achieve "herd immunity", in which a community has such a high percentage of members who have been immunized to a disease that the probability of contagion decreases considerably, the authors explain, from a team of 34 Brazilian and foreign scientists.

The particularly high infection rate suggests that herd immunity played a significant role in the scale of the epidemic, writes the report, which has yet to be reviewed by other experts.

From what everything indicates, the exposure to the virus itself led to the drop in the number of new cases and deaths in Manaus, said Ester Sabino, the coordinator of the investigation and professor at the Faculty of Medicine of the University of Sao Paulo to the Fapesp news agency, a foundation that contributed to the development of the study.

Manaus, a city of 2.2 million people in the heart of the Amazon rainforest, experienced nightmare scenes, with burials in mass graves and overflowing hospitals and morgues when the pandemic reached its peak in May.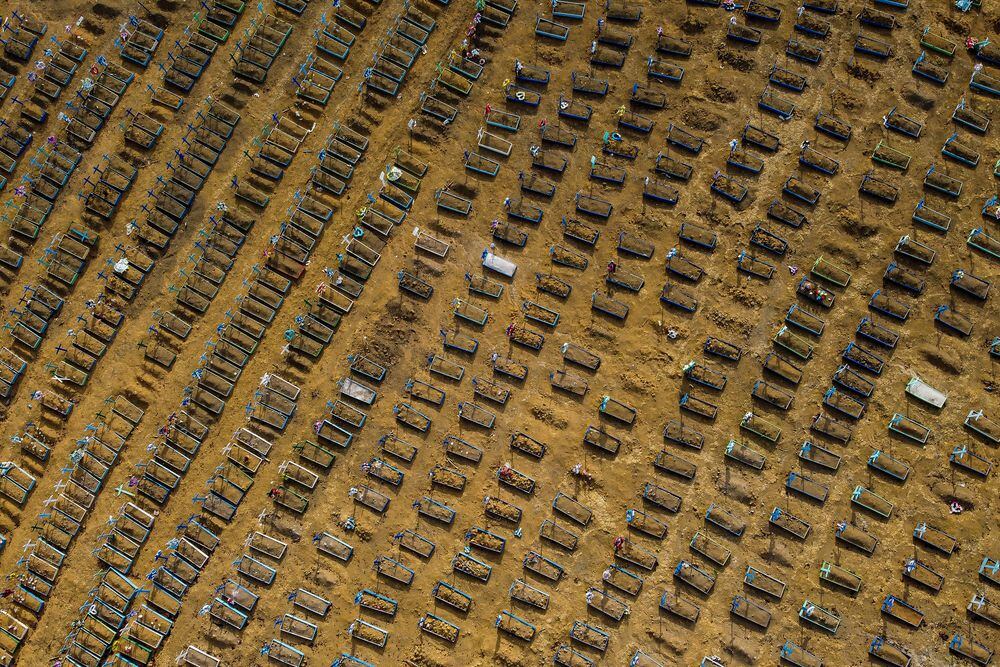 But the curves have dropped surprisingly since then, reaching an average of 3.6 deaths per day in the last 14 days.

Currently, it has become a city in a rapid process of deconfinition in Brazil, the second country in death toll, with almost 139,000 since the start of the pandemic.

The "normalization" of the city includes the reopening of schools, shops, nightlife venues and its famous Opera House built in 1884, when Manaus was the rubber capital of the world.

However, many experts warn about the risks of betting on herd immunity as a public health policy.

Herd immunity from natural infection is not a strategy, but rather the signal of the government's failure to control an outbreak and that is being paid for with lives, tweeted Florian Krammer, professor of microbiology at the Icahn School of Medicine at Mount Sinai Hospital, New York.

Other specialists warn that immunity can be short-lived.

Manaus registered 2,462 deaths since the start of the pandemic.

If it were a country, the city would have the second highest death rate in the world, with 1,007 deaths per million inhabitants. The average for Brazil as a whole is 661 deaths per million inhabitants.