Sylvester Stallone has detailed his feud with Arnold Schwarzenegger after he landed a role in 1992's box office dud Stop! Or My Mom Will Shoot.

Although the action stars are now great friends, there was a time when Stallone admitted he couldn't stand to be in the same "galaxy" let alone room with the Austrian actor.

Their rivalry dates back to the 1970s, when both men were breaking their way into the Hollywood elite and were often pitted against one another with all that muscle.

Discussing Stop! Or My Mom Will Shoot, which is one of Stallone's biggest film flops, the Rambo star recalled: "We couldn't stand to be in the same galaxy together for a while.

"We truly, truly loathed each other.

"He's quite clever. He goes around town saying, 'I can't wait to do this film…' I go to my agent, 'Get that thing away from him. Get people options on me.'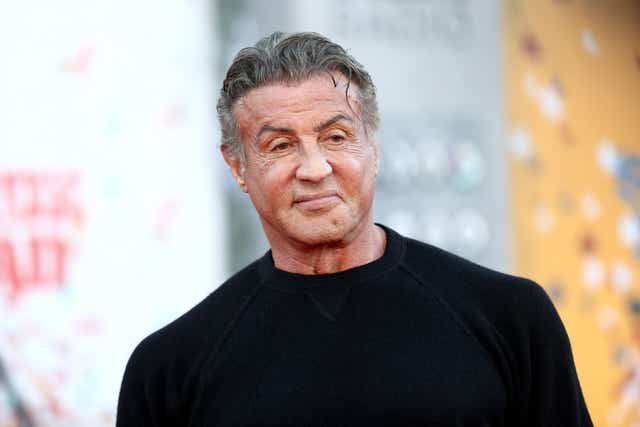 Stallone admitted that the pair are now even. Pictured in 2021
"I got it and I said, 'What a piece of s*** this is.' He goes, 'Ha ha ha!'
"At least I wasn't pregnant in a film Arnold. We're even," he quipped on The Jonathan Ross Show.
Recently, Schwarzenegger confessed his epic cinematic prank to The Hollywood Reporter, which was long believed to be an urban legend.
The Terminator star shared: "It's 100 percent true.
"In those days we did all kinds of crazy things to get ahead in our rivalry. Luckily for us and everyone else, today, we root for each other.
"Thank God, because we sure don't ever need another Stop! Or My Mom Will Shoot."
The men buried the hatchet in the early nineties, and both served as financial backers for Planet Hollywood when it opened in 1991.
Since then, Stallone and Schwarzenegger starred in the first three Expendables movies together, as well as 2013's Escape Plan.