More than 25 countries have now launched visa programmes for digital nomads, enabling these travellers to work legally, longer and more freely.
Picture Dubai: you might think of flashy skyscrapers, man-made islands and labyrinthine shopping malls. But if the local government gets its way, the emirate will also soon become known as a kind of strategic hub between Europe and Asia, where thousands of remote workers plant tentative roots.

In a bid to attract new talent to the region, in March 2021, the United Arab Emirates (UAE) unveiled a one-year residency permit for remote workers. The visa lets foreign professionals like Julien Tremblay, a 31-year-old software engineer from Montréal, live in Dubai while continuing to work for employers abroad. It also grants newcomers access to a resident ID card and most public services. Tremblay, for example, can legally rent accommodation or even open a bank account – all while being exempt from paying any local income tax.

"When I started being a digital nomad [five-and-a-half years ago], there were very few visa options," explains Tremblay, who says possibilities like the one in the UAE are a game-changer. "It moves you out of the grey zone, and allows you to be fully compliant in the place you're staying. If you have the intention of becoming a non-resident of your home country, it's also much easier to prove that you've left and become an expat."

Previously, digital nomads often lived in a legal limbo. They weren't technically allowed to work in a foreign country, but they weren't employed locally either. New digital nomad visas create a sturdier foundation, spelling out a legal framework that gives both remote workers and the businesses that employ them more peace of mind. Yet, the visas are not viewed as some loophole to evade taxes; most nomads still pay them in their home countries to maintain citizenship or receive public health benefits.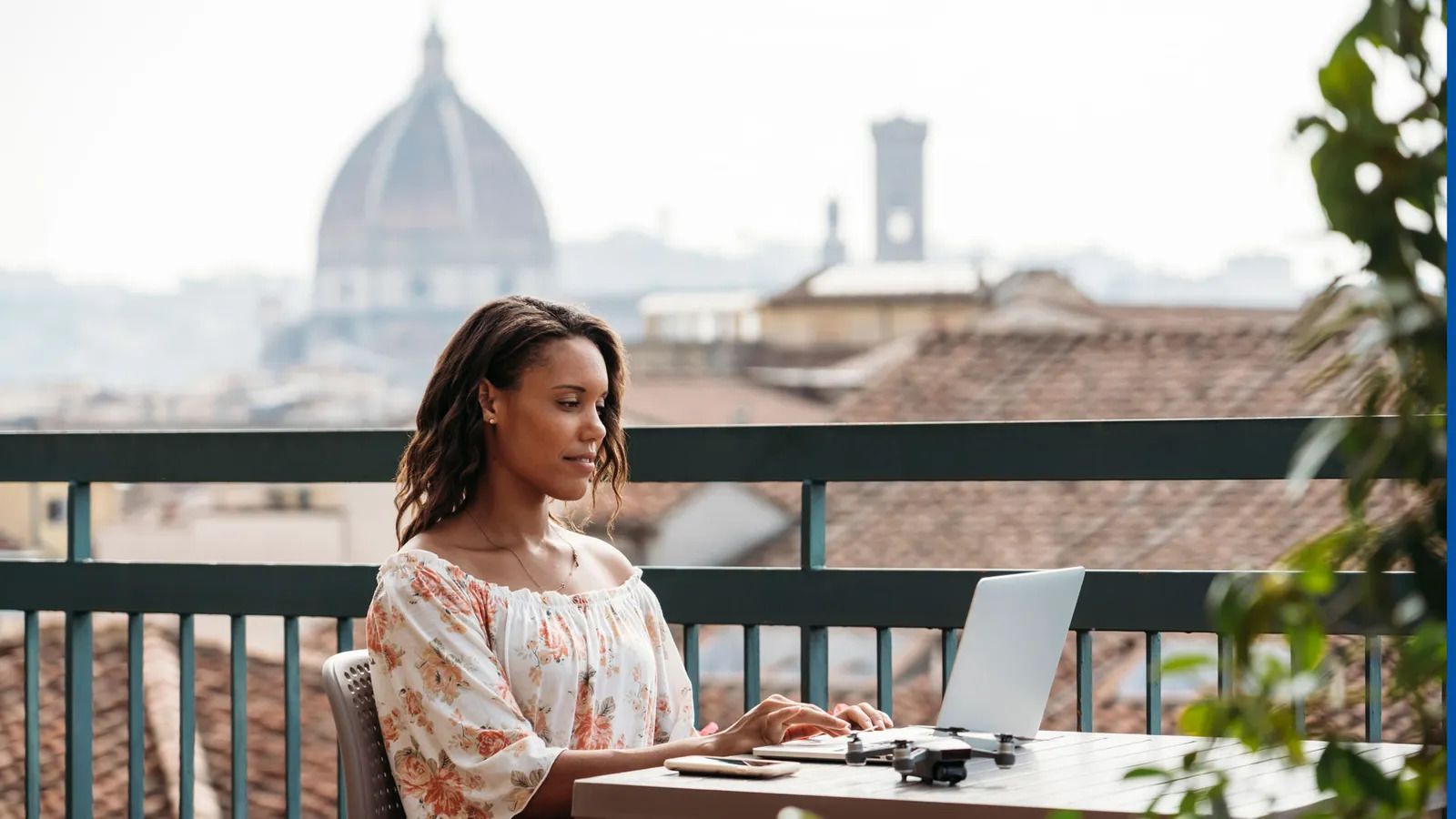 Italy is among the countries looking to attract digital nomads as guests, a programme that could perhaps lead to longer-term arrangements, too

More than 25 countries and territories have now launched digital nomad visas, according to a new Migration Policy Institute report. The trend, sparked by the pandemic, began with small, tourism-dependent European and Caribbean nations. Now, larger economies like the UAE, Brazil and Italy are all launching their own initiatives.

For these countries, digital nomad visas are a way of attracting new ideas and talent to their shores as well as capitalising on the growth of remote work to inject foreign capital into the local economies.

Meanwhile, for nomads like Tremblay, the visas offer stability and a chance to become what he calls "slow-mads" – long-stay nomads who spend more time learning about the local culture "instead of treating host countries as temporary distractions".

Requirements for the digital nomad visas vary from country to country, but typically entail proof of remote employment, travel insurance and minimum monthly earnings – all to ensure visa holders can support themselves without taking local jobs. The latter can vary from $5,000 (£4,182) a month in the UAE, to $2,770 (£2,317) in Malta or $1,500 (£1,255) in Brazil.

There's also a fee to apply (anywhere from $200 to $2,000), while the length of stay fluctuates from six months to two years, depending on the visa. Some applicants can earn that money back through perks; Argentina, for example, plans to offer digital nomads on its new visa differential rates on accommodation, co-working spaces and internal flights with Aerolíneas Argentinas.

Luca Carabetta, an Italian parliament member of political party the Five Star Movement, says Italy is combining the best elements of other digital nomad visas to come up with its own, which he says will launch by September at the latest. One of the visa's main champions, he expects it to attract 5% of the global nomad market, which he estimates to be around 40 million people, in its first full year.

"A digital nomad can bring to us skills in everything from architecture to engineering, so it's a good way to open up our country to skills from abroad," explains Carabetta. With the oldest population in Europe, he also sees the temporary visa as a way of attracting younger residents, who can use it to test-drive a more permanent life in the country. "Our ultimate goal could be to have them, yes, as guests in Italy, but also to possibly establish themselves here."


Argentina plans to offer digital nomads on its new visa differential rates on accommodation, co-working spaces and internal flights with Aerolíneas Argentinas

In preparation for the new visa, Carabetta says Italy has spent more than 1 million euros beefing up IT networks, improving transport and modernising infrastructure in rural communities – all in the hope that digital nomads drawn to Italy's more pastoral corners can help contribute to their economic development. Meanwhile, cities such as Venice and Florence have already developed programmes to help digital nomads have a soft landing once they arrive.

Prithwiraj Choudhury, whose research at the Harvard Business School focuses on the changing geography of work, says the benefits to countries like Italy are immense. "First of all, the remote worker is spending consumption dollars in the local economy," he explains. "More than that, they are also making connections with the local entrepreneurs."

Choudhury thinks skill-sharing is one of the biggest opportunities for countries, noting that it will be important for them to try and attract the right kind of nomads who can add value to the local community. He points to the Start-Up Chile programme as an historic example. Launched in 2010, it provided visa and cash incentives for foreign entrepreneurs to spend a year in Chile developing their own start-ups and mentoring local talent. At the time, Chile had only a nascent start-up scene. A decade later, thanks to the interchange of ideas, Chilean entrepreneurs have now launched unicorns valued over $1 billion dollars, including vegan food tech company NotCo and on-demand grocery deliver app Cornershop.

"It's a good example of how an ecosystem can be created if you invite talented foreigners into your country even for just a year," Choudhury explains. Those who stand to gain the most from the digital nomad visas are emerging economies or smaller nations that've traditionally lost talent to bigger countries, he adds: "Before, companies used to be fighting for talent. Now, countries and regions are fighting for talent, too."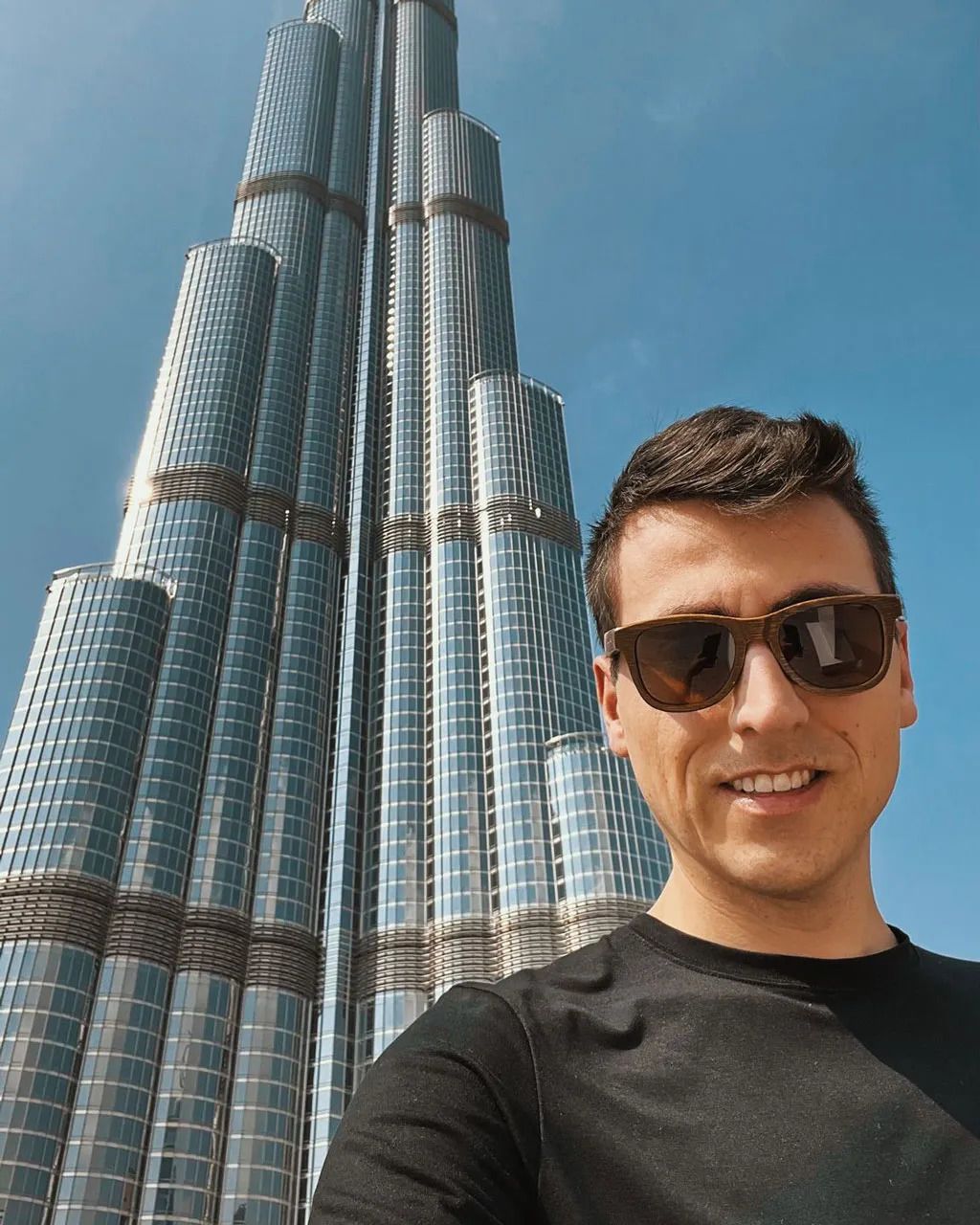 Julien Tremblay, a 31-year-old software engineer from Montréal, lives in Dubai on a nomad visa while continuing to work for employers abroad

Choudhury predicts even larger economies could soon offer digital nomad visas to stay competitive. And he thinks the ones who create the best ecosystem for remote workers will see the biggest benefits. "You need to help them during the duration of the stay by connecting them with likeminded people and likeminded entrepreneurs," he says. "Once they leave, you need to set up an alumni programme such that these people can stay connected, keep contributing to the community and keep coming back."

Digital nomad visas may offer many promising opportunities, but they could also create fresh challenges. They can, for example, spark a rise in local living costs, increase competition for resources and create "bubbles of privilege", according to Kate Hooper and Meghan Benton, authors of the Migration Policy Institute report. The researchers cite Bali, Indonesia and Goa, India, as examples of existing digital nomad hotspots that have struggled with these issues in recent years. Having a class of worker who uses local infrastructure and services but doesn't pay any taxes for them can also create resentment among tax-paying residents.

Some experts also question whether digital nomad visas will gain much traction in the first place. Danish Soomro, founder and CEO of global mobility database visadb.io, says "larger segments of nomads still use the three- to six-month tourist visa option for various reasons, such as the complications in applying for digital nomad visas".

Soomro says burdensome paperwork, costly medical exams and challenges demonstrating a proof of monthly income (particularly for freelancers) can leave many nomads more inclined to just enter as a tourist and take a quick "visa run" across the border when needed. They are, after all, peripatetic by nature.

After doing that for five years, however, Tremblay says he's happy he applied for the digital nomad visa in Dubai. "It feels great to be treated as a resident despite not working through employment or investment," he explains. The software engineer plans to use Dubai as a base for the foreseeable future – that is, until the long-time nomad finds his next home.