The loudest voices may be remote-work advocates, but plenty of other people can't get back to the office fast enough.
When Lindsay Compton set up her own consultancy business in 2019, working from home seemed like the best option. As a military wife who has moved eight times in the past seven years, and a mother of two young children, she needed something flexible.

"It also seemed like quite a good model for being able to deliver really specialist knowledge and not have overheads that were too high," says the UK-based Compton. But three years later – having built a team of 11 remote workers at Canny Comms, spread from Saudi Arabia to Chester – she admits she's "desperate" to get back to an office.

"I feel like a teenager working in my very bland spare room, with washing hanging just out of view of the computer camera," she says. Compton believes offices come with multiple benefits, including enabling colleagues to feed off each other's energy. "Having an office space where you have good light and a good environment can just make you feel a little inspired, and I think it enables you to be a bit more brave."

Yes, lots of people looking to bag a remote working role right now – but there are also plenty of people who are just as keen to get back to the office. According to a 2022 study by PwC, 11% of US workers would prefer to work full-time in the office, and 62% said they'd like to spend at least some time there. More than half (51%) of managers are also confident their employees would be keen to return to the office full-time, according to GoodHire.

The motivations of these people might vary – some long for the sociability of the office, while others prefer a clear boundary between work and home. But regardless, companies will need to work out how to accommodate the needs of people who want to be in offices as well as those who don't, as they map out their post-pandemic working models.


'I miss catching up with people'

While many people love the flexibility that remote work brings, for others the loss of an office environment and the social contact it provides can be a major blow.

"I would never apply for a home or remote-working role," says Abi Smith, business manager at food producer Spice Kitchen. The 30-year-old was "lucky enough" to spend just six weeks working from home during the pandemic while briefly furloughed from her previous role, and since then has worked full-time in her Liverpool office. She even values the daily commute. "Even when I was furloughed for a few weeks… not having a routine where you get up, leave the house, and socialise and interact with other people throughout the day, I think that can massively affect your mental health. Not to leave your house for long periods of time, I don't think it's good for you."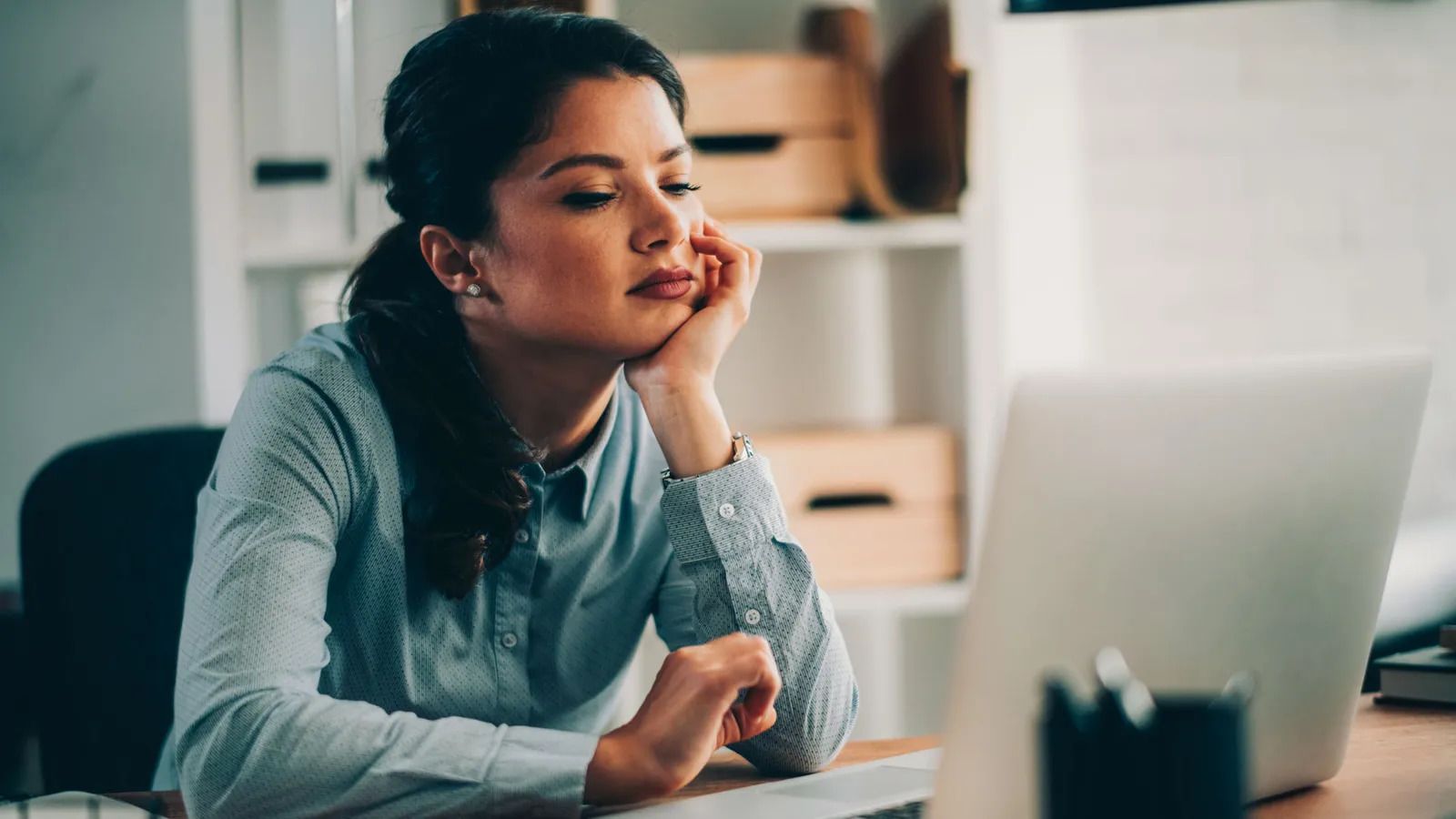 Working from home can be isolating for many people, who crave the proximity of others during the workday

Carol, who works in donor support at a major US charity, says she was devastated when the organisation made the decision to close its city office and move all staff to remote working. "I live in a small flat where there isn't a spare room so I spend all day on my laptop on the couch," she says. "Though I can spend all day on video calls with people, it just doesn't feel the same as when we were all together in an office. My days lack variety, and I just miss catching up with people in person, and finding out how they'd spent their weekend or what they were working on."

This loss of connection and lack of structure can have a profound impact for some people. According to a May 2021 study by the American Psychiatric Association, nearly two-thirds of people who spend at least some time working from home say they've felt isolated or lonely from time to time. For 17%, that's a constant feeling. Individual family circumstances might feed into how acutely workers miss the office too; studies have shown that during lockdown, people living with family members or a partner experienced far fewer problems with their mental health.


'Office equals work mode'

It isn't only wellbeing and social contact that some workers fear is at stake if they spend all day at home, though. It's also their career prospects.

Only 40% of UK workers surveyed by employment and HR specialists WorkNest are confident that office-based and home-based staff will be rewarded equally in the next 12 months, according to research shared with BBC Worklife. And of full-time remote workers, two thirds are concerned about missing out on development opportunities by being based at home, according to PwC.

Michal Laszuk, a 27-year-old based in Warsaw, Poland, associates being in the office with delivering a better quality of work. Laszuk spent a lot of time working at home during the pandemic in his previous role, but when he started his new job as a community manager for passport and visa service PhotoAid he was allowed to choose how he worked. He immediately chose the office.

"I would compare working in an office to learning at a university campus," he says. "Your brain automatically switches to a 'work mode' when you're surrounded by colleagues who are hard at work. The smell of ink from the printer, the silent tapping on the keyboards, the quiet chatter in the coffee room, all of that truly helps. It's the atmosphere of the place that puts you in the working mood and raises your productivity."


As many employers focus on more remote working… it can feel that those who prefer working in the office are being marginalised – Paula Allen

Working in an office also provides a formal start and end point to the working day, he believes – useful boundaries as more and more home-workers report difficulty ring-fencing personal and professional lives. "I have always preferred to be able to just switch on at the office and off at home. The current remote work trend has had its share of victims."


Can companies find a balance?

Now that people have very diverse views on how and where they would like to work in the wake of the pandemic, firms are running into challenges as they grapple with new policies.

There's no doubt the pandemic accelerated a shift to remote work in some industries, and with that comes a risk that those who would prefer to be in an office could end up having their voices drowned out in the public debate, says Paula Allen, global leader and senior vice-president of research and wellbeing at Canadian company LifeWorks.

"As many employers focus on more remote working and adapting to long-term changes such as virtual meetings, it can feel that those who prefer working in the office are being marginalised," she says.

Victoria McLean, UK-based founder & CEO of career consultancy City CV, says that businesses are navigating tricky circumstances in which it can be almost impossible to keep everyone happy. "A lot of businesses I talk to are now offering hybrid working, but have one day a week when everyone has to be in the office. This seems to be a good balance of flexible working with having everyone regularly together."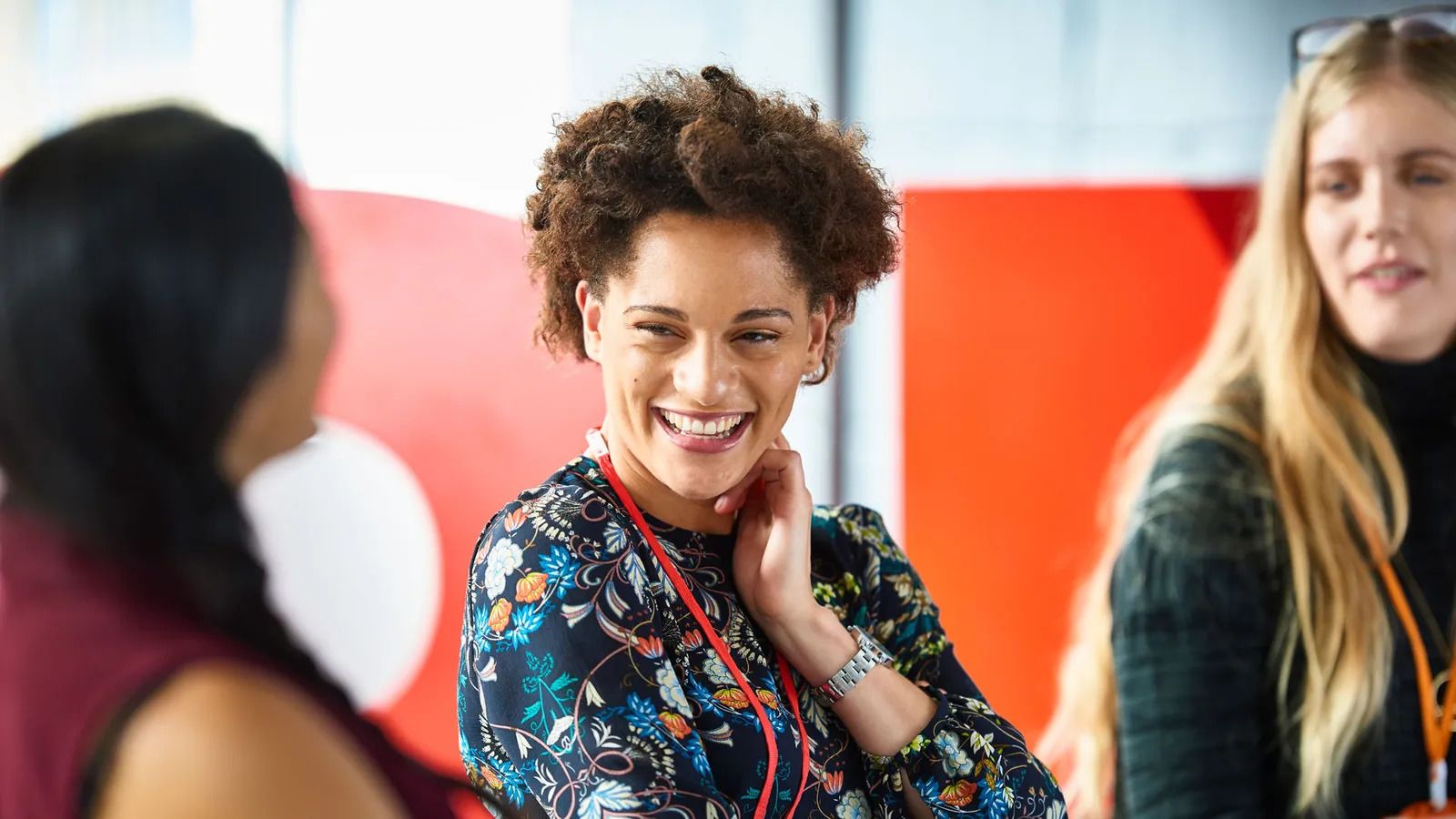 "I can spend all day on video calls with people, it just doesn't feel the same as when we were all together in an office" – Carol

For those stuck working at home and loathing it, McLean recommends taking regular breaks from the computer, telling line managers when you're struggling and filling the day with lots of personal connection, be it chat rooms or video calls with colleagues. Plus, "set a boundary between your work and personal life so you're not 'always on'".

Allen says companies need to create a culture of communication and flexibility to meet employees' needs. For those businesses requiring people to work remotely, that includes creating more opportunities for staff to connect via company-wide socials, regular check-ins from line managers and turning video calling into the default mode of catching up rather than email. "It encourages employees to stay connected and helps reduce loneliness and fatigue," she says.

Compton says she's hopeful she and her family will be able to make their home in Larkhill, north of Salisbury, a more permanent base after years moving around. So, as well as spending time working at a local military co-working hub, she's also on the hunt for a nearby office. The demands of a young family mean she isn't about to ditch the spare room completely, she admits, but she wants to establish an office where she and staff can come and collaborative creatively for a few days per week when they can.

As the business grows, she's also keen to recruit workers who are early in their careers, and wants to be able to offer them a place to enjoy all the benefits an office brings. "I think of all the things I soaked up in the office and opportunities that came up from being in an environment where it was all happening," she says. Remote working can give you a limited perspective, she believes. "Society has got quite a challenge on its hands if we all work in our bedrooms. There's a real danger in that."