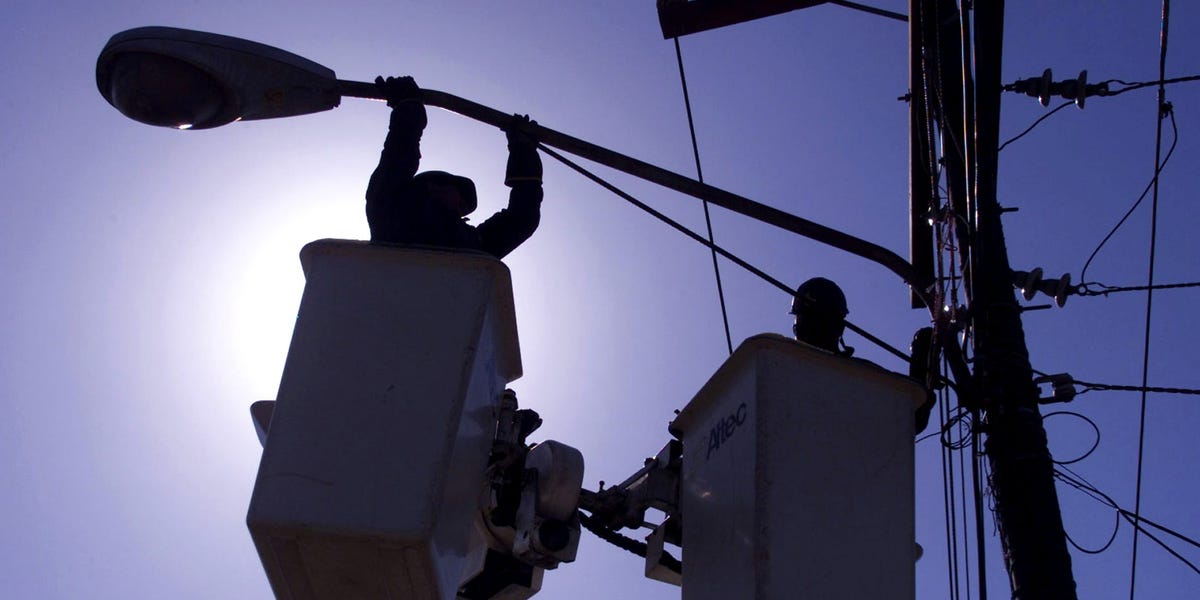 The price of electricity just hit an all-time record in France as Europe faces an emergency over soaring energy costs
Electricity prices hit fresh all-time records in Europe, sounding alarm bells on the severity of the energy crisis the region faces.
French year-ahead electricity prices soared 25% on Friday to 1130 euros per megawatt-hour, according to data from the European Energy Exchange. It's the first time French electricity has surpassed 1,000 euros.

German electricity prices, which are the European benchmark, spiked 33% on Friday to a new record of 995 euros per megawatt hour.

Meanwhile, UK heating costs will soar 178% this winter compared to last year, an industry regulator said, underscoring the growing burden consumers will bear.

European natural gas futures have risen for six weeks in a row as Russia continues to slash deliveries. Next week, Russia's Nord Stream 1 gas pipeline will shut down for three days.

Adding to France's woes, a French utility company will delay the reopening of several nuclear plants, putting additional stress on other sources of power.

The Czech Republic's top energy regulator floated holding an emergency EU meeting for leaders to discuss the energy crisis, although a date has not been officially proposed.