While many firms have pivoted to hybrid or remote work in an ad-hoc way, others are creating a new role to oversee their workplace transformation.
For a head of remote work, Chase Warrington ends up spending much of his workday focusing on the in-person experience. "I'm in charge of our company offsites – it's crucial to have a good IRL [in-real-life] strategy among distributed teams," he explains. "Human connection was the top priority when I took the role."

Warrington leads the remote strategy for productivity-software firm Doist. He says his job is cross-functional: alongside designing company retreats across Europe, current day-to-day tasks involve coordinating with the finance department on a compensation strategy for 100 global employees, and liaising with HR on a new internal communications tool.

"My role is like a consultancy on remote working," explains Warrington, based in Valencia, Spain. "It's looking at all elements of the team specifically through the lens of remote-first: what we need to upgrade or change to perfect our infrastructure."

While Doist, founded in Barcelona, has been fully remote for 15 years, the business decided in October 2021 that it needed a senior-level position to lead its distributed model. "The landscape changed following the pandemic," says Warrington. "While we had the right processes in place for our work, there was a gap after Covid-19. We wanted a cohesive strategy in forging deeper connections, both in person and virtually."

In the new world of work, business needs have shifted. One of the most pertinent issues has been how to establish best practices around remote set-ups. Many companies have struggled: virtual working has been a moving target with no precedent; organisations, in some cases, have implemented hybrid or work-from-anywhere policies without formal processes in place.

While some employers have taken an ad-hoc approach, others are being proactive: appointing high-ranking leaders solely dedicated to making remote work thrive throughout an organisation. These chief remote officers may have different titles, but they are each tasked with addressing the complex issues that arise from new ways of working and future-proofing businesses' post-pandemic operating models.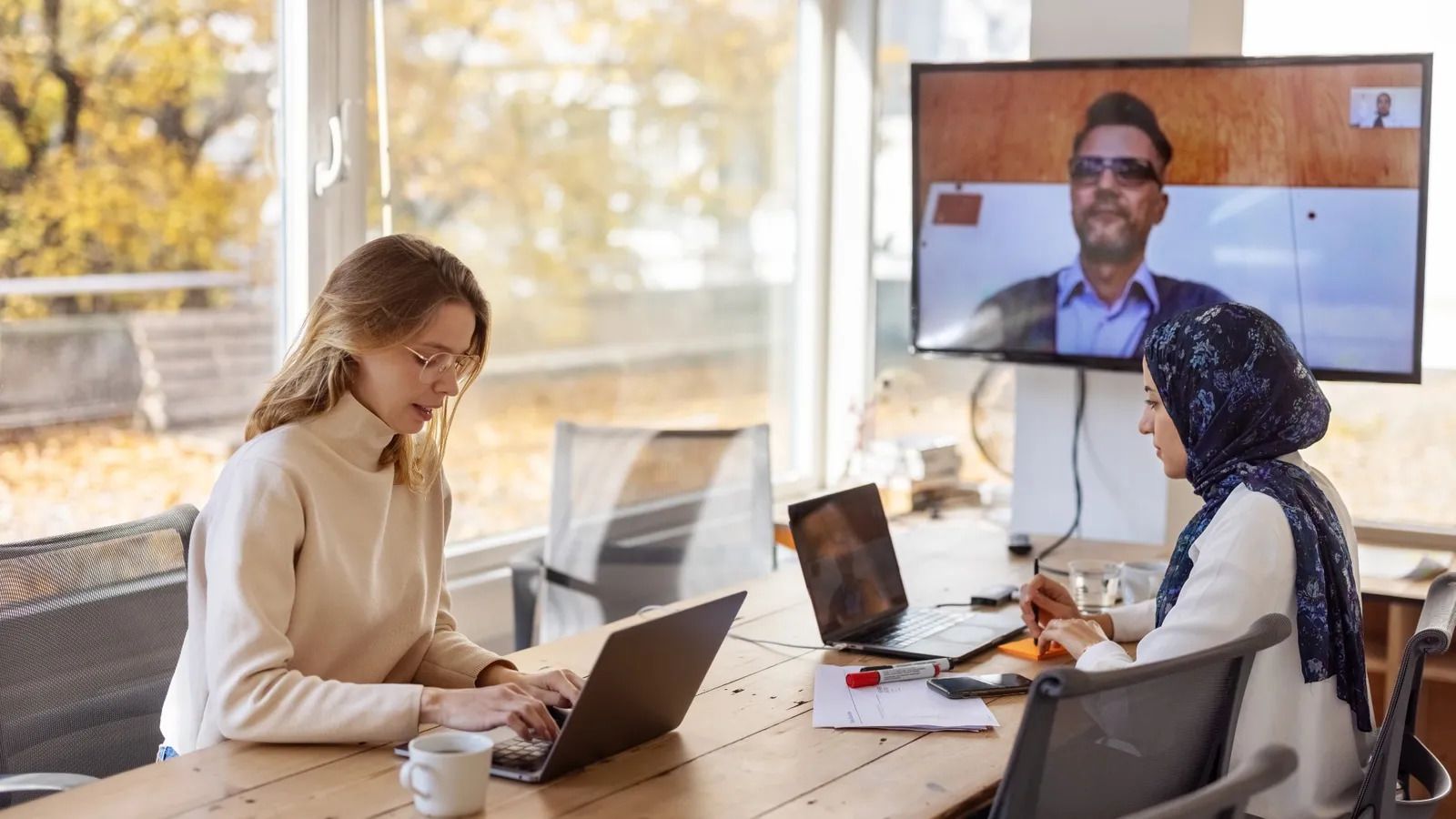 Creating conditions in which both remote and hybrid workers can thrive is a key challenge for companies
The job description

Figuring out remote work has been a challenge for employers, whether they opt for a hybrid-working pattern or fully distributed teams. In response, some companies have created new positions to help navigate the changing work landscape. This has notably been happening in tech, which has a predominantly higher share of remote workers and firms that embrace digital-first processes.

One such case is Atlassian. The Australia-founded collaboration-software company, with nearly 10,000 employees across 13 countries, has been fully remote since the pandemic began. However, it created a new executive role in March 2022 to formulate its longer-term plan. "Building a transformation team around remote is often reactive: it's looking at it as a problem to solve," says Annie Dean, who leads the company's global distributed workforce strategy, based in New York City. "But because we've resourced a team and taken this seriously, most of my work is proactively solving challenges for the future."

Dean oversees a 100-strong collective scattered throughout Atlassian to fine-tune its remote processes: from the workplace experience team operating the office development and design for whenever workers choose to be in person; to the recruitment team shifting hiring policies and procedures in line with a fully distributed model, such as global recruitment; to the product team flagging issues with remote working generated by day-to-day collaboration tools. "How I prioritise work for these teams is focusing on the biggest challenges and opportunities in transitioning the organisation to a distributed-first model," she adds.

Among these challenges is enabling synchronised work among employees based around the world. "Businesses used to co-locate everyone together in the same space," says Dean. "To be effective in ensuring teams get tasks done no matter where they work, we have to design teams on a time-zone basis, and have at least four hours overlapping between teams every day. Baking those processes into the daily operations of the business is a huge focus."

With colleagues no longer regularly collaborating in person, establishing a cohesive workplace culture is another priority for chief remote officers. "We've introduced a programme for intentional togetherness," says Dean, "where employees gather around the globe with their immediate team. The goal is for teams who've never previously met in person to connect, then solve thorny business challenges best suited to in-person environments."

Not every organisation appointing a head of remote is necessarily in the tech industry. Even employers that require some in-person working have created the role. Paul McKinlay, based in Boston, US, leads the remote-first transition at Ireland-headquartered printing company Cimpress. Its 14,000 employees include those based at manufacturing plants as well as 2,500 distributed workers across its finance, communications and software engineering departments.

Alongside heading up the organisation's remote-first leadership team, McKinlay says his strategy is shaped by the results of a quarterly employee survey. "I bring together functional leads from real estate, HR and tech – all those who have an impact on remote working – to devise a remote agenda in response to feedback."

As a result, McKinlay has been quick to appoint full-time staff to specifically tackle the biggest challenges arising from a distributed model. "It was clear we needed specialist roles to deal with issues like onboarding," he says. "We didn't feel that it should be a side job for someone to balance alongside their existing workload. We wanted someone to wake up every day and have the creation of a great remote-first onboarding experience to be their sole focus."

Through this process, Cimpress now has a small remote-first department, who report into McKinlay, centred on knowledge management, collaboration, onboarding and learning and development. He says the early results of the teams' work to improve the remote experience have been promising. "We have a collaboration centre open in Boston for in-person work: out of 700 employees who still live in the local area, there are only around 20 people there a day, with only seven or eight regulars."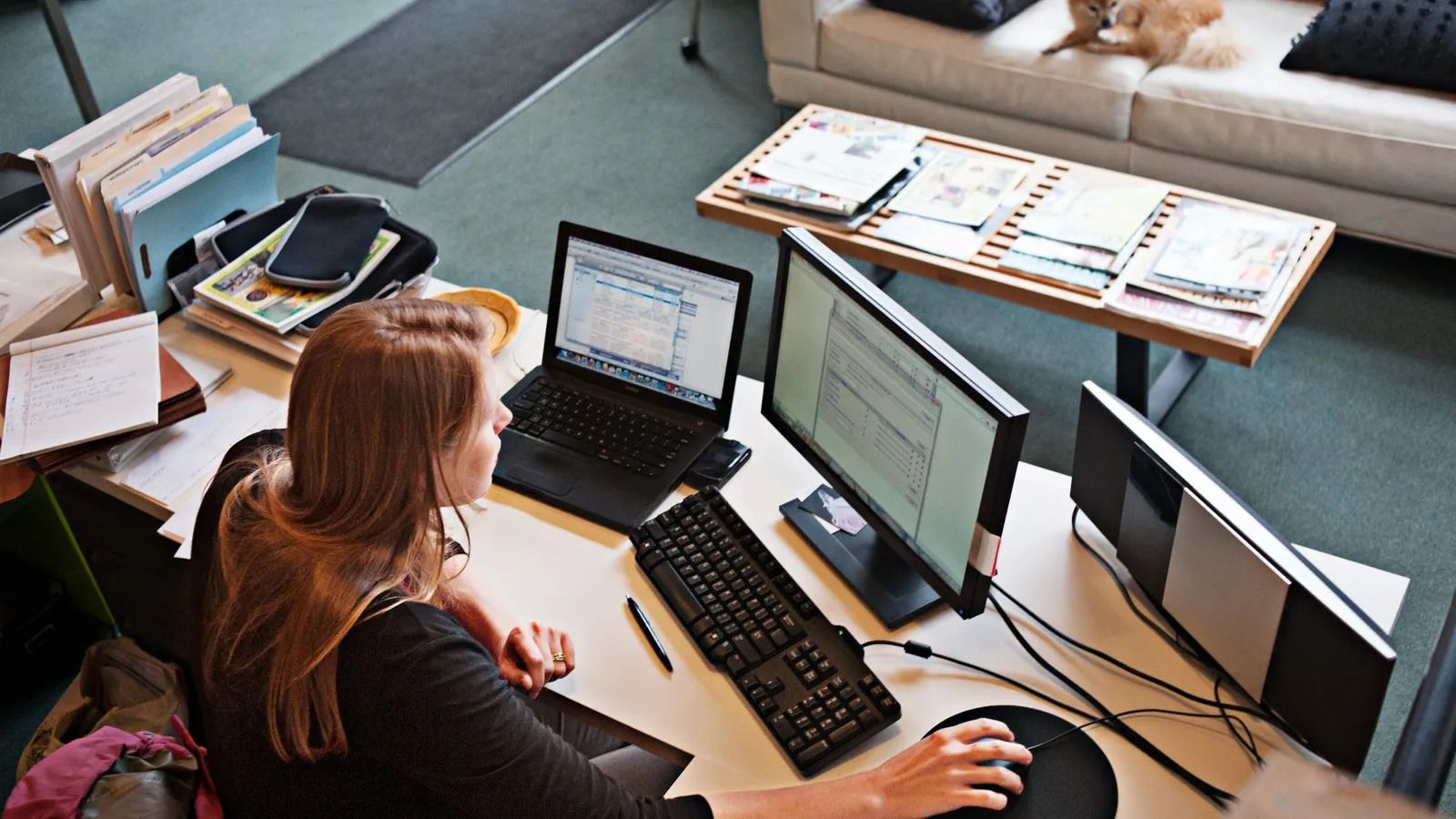 Remote work comes with new challenges, so having a dedicated remote-work leader makes sense, some firms believe
The broader implications

Appointing a figurehead to steer an organisation through uncharted waters in the new world of work makes sense, says Tsedal Neeley, professor of business administration at Harvard Business School. "You now have a workforce predominantly working online: you need new ways of thinking about recruiting, training, developing and promoting employees. It represents a radical shift in the management, design and culture of a company, so having someone in charge of it is smart."

Neeley believes more organisations are likely to appoint a chief remote officer over time: they'll eventually see its success at other firms, or realise their distributed model creates problems that need solving. "Many employers are still grappling with what the future of work looks like," she says. "Committing to the approach of hiring someone to lead your remote strategy means making certain decisions on where you want to be, so this is still something that's premature for many companies."

Employers who've opted for hybrid-working patterns may also gradually hire chief remote officers, continues Neeley. "Many firms experimenting with hybrid are struggling – they still don't know the right balance of which days should be remote or in the office. Without intentional management leading this new way of working, you're relying upon every single person across the organisation doing the right thing at the right time."

The chief remote officer serves a very specific purpose at a very specific moment in the workplace. Dean says she hopes to be out of her job in five years' time. "I don't think these are permanent roles. As the head of remote, you look at old ways of working, see what's salvageable and scrap what isn't. For example, productivity needs to be reconsidered in a very different way from presenteeism now that work is happening in the virtual space. You make the necessary changes, then embed them into the DNA of the business – it's a transformation with an endpoint."

Even companies that had distributed teams long before the pandemic are seemingly benefiting from having a senior-level figure respond to the various frictions and challenges of remote working. "The hope is that remote work becomes just work," says Warrington. "But that future may not be here for a while. For now, the playbook of work has been thrown out: having someone oversee the next version makes sense."