At under 100 square feet, the 8' x 12' Site Shack includes just the essentials: a wood-burning stove, a desk, and storage.
Working on a job site 40 hours a week, a construction company's project manager naturally needs a home away from home, and a place to protect them from the elements-especially in a chilly locale like Vancouver, British Columbia.

To solve this dilemma, custom home builder Powers Construction started designing and fabricating mobile workspaces that they could easily transport and drop on their job sites for long periods of time.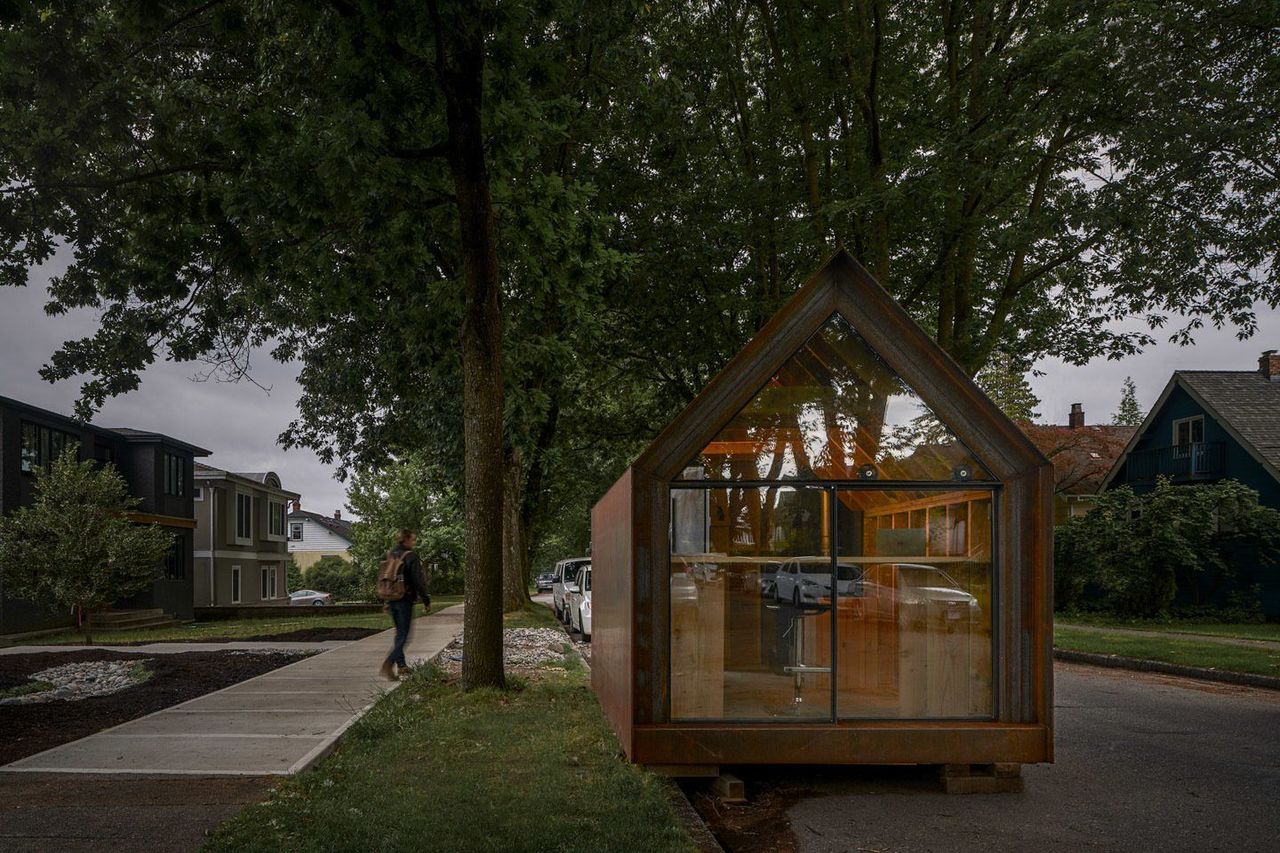 Powers Construction originally developed the compact and contemporary Site Shack as a mobile workspace for their residential job sites.

"It was a fun design process and branding exercise," says Patrick Powers, owner of the Vancouver-based company that builds contemporary residences ranging from smaller economical homes to 12,000-square-foot dwellings. "When clients visit, this is where we hang out. It's where we review and talk about the schedule of the project."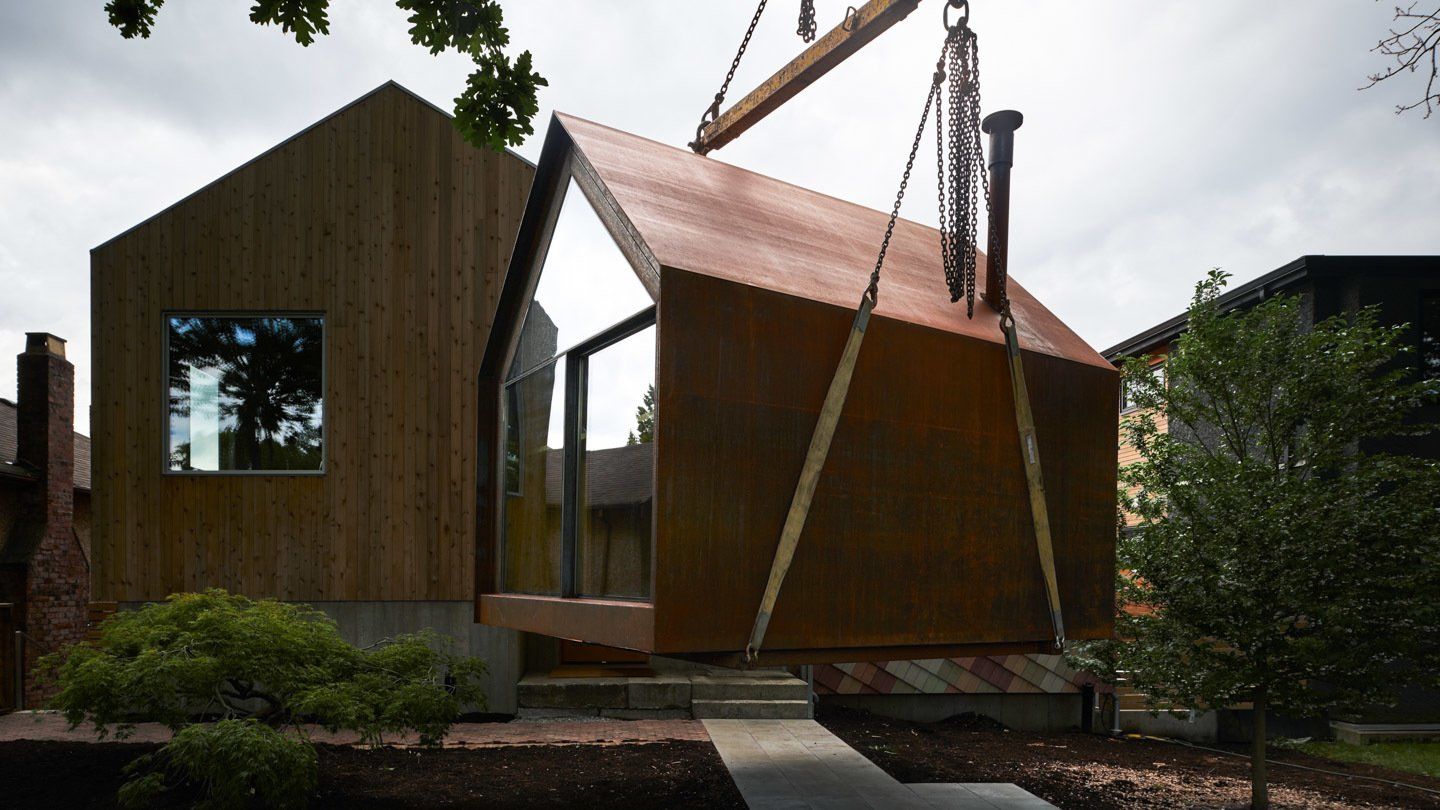 Powers Construction uses the Site Shack as a space to meet with homeowners and discuss the project.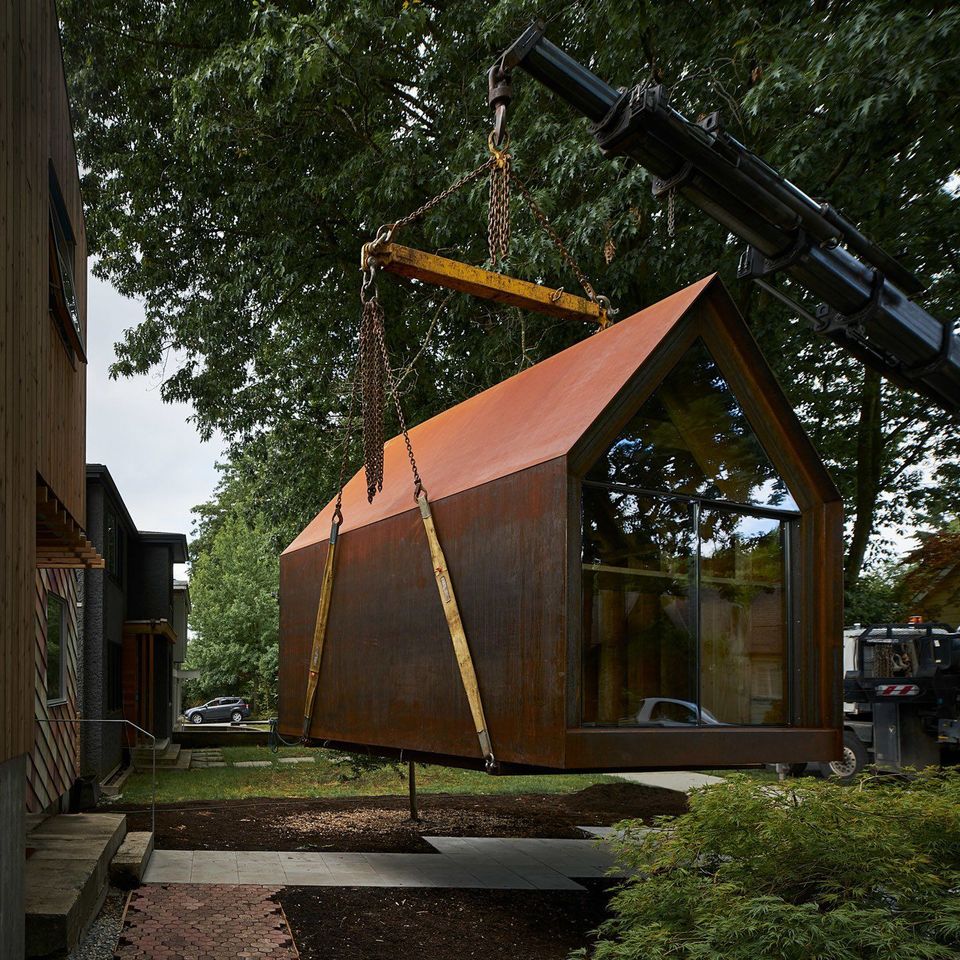 Outfitted with a desk, storage, and wiring, the Site Shack is equipped for work.

The mobile office evolved into what is now dubbed the Site Shack. "It's generally very comfortable," says Powers. "It really is an amazing work space, and something we can have fun with."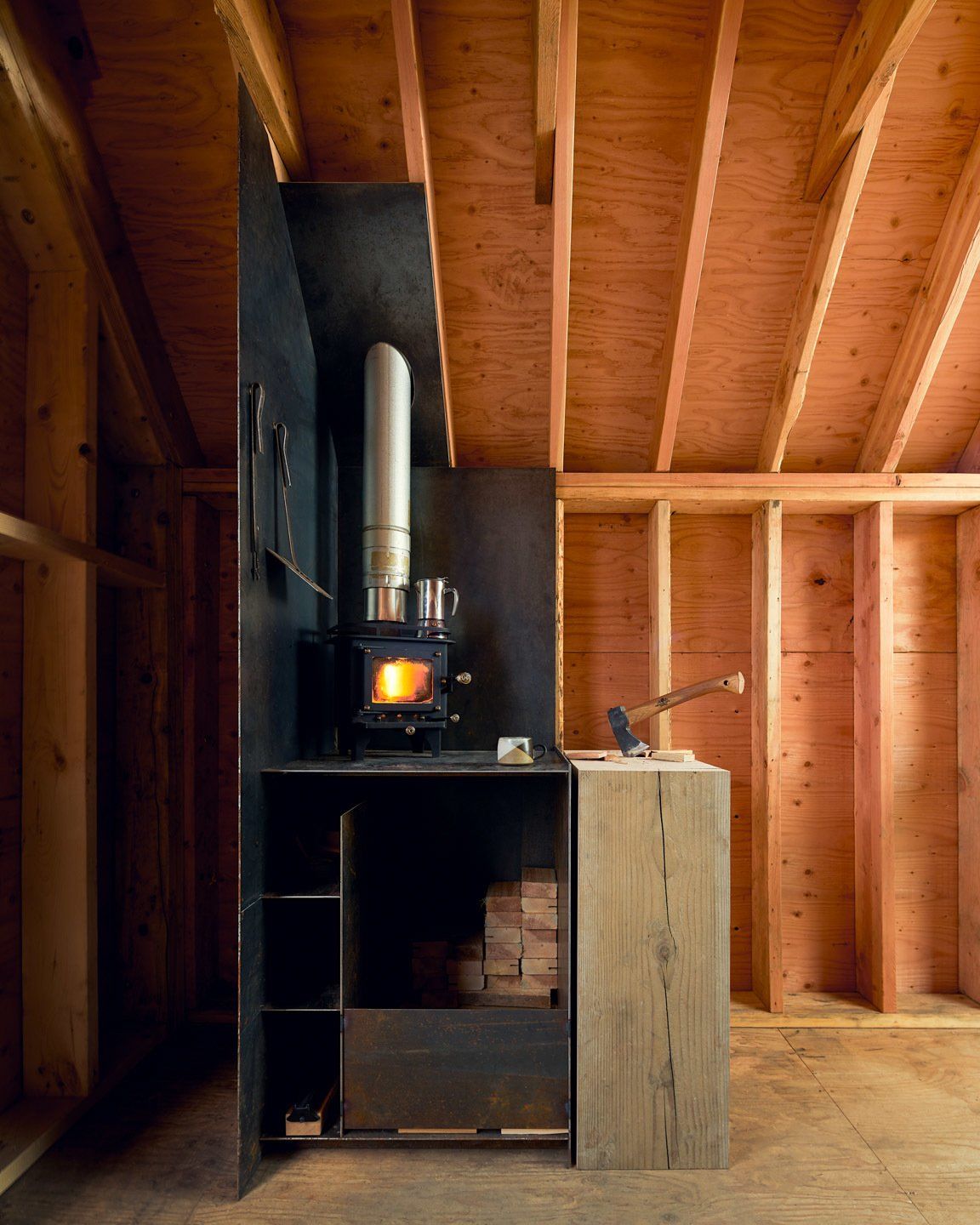 Inside, a Cubic Mini wood stove warms the cozy 8' x 12' space.

The interior is comprised of fir framing and plywood with two inches of Outsulation to keep the inside toasty. The exterior is covered in steel panels that are bolted to the framing. Look closely and you won't see any visible fasteners, as Powers Construction's welder was fastidious, creating a seamless shell with just steel and glass.

"The ingredients of this build are extremely tight and clean," says project manager and designer Ryan Arceneaux.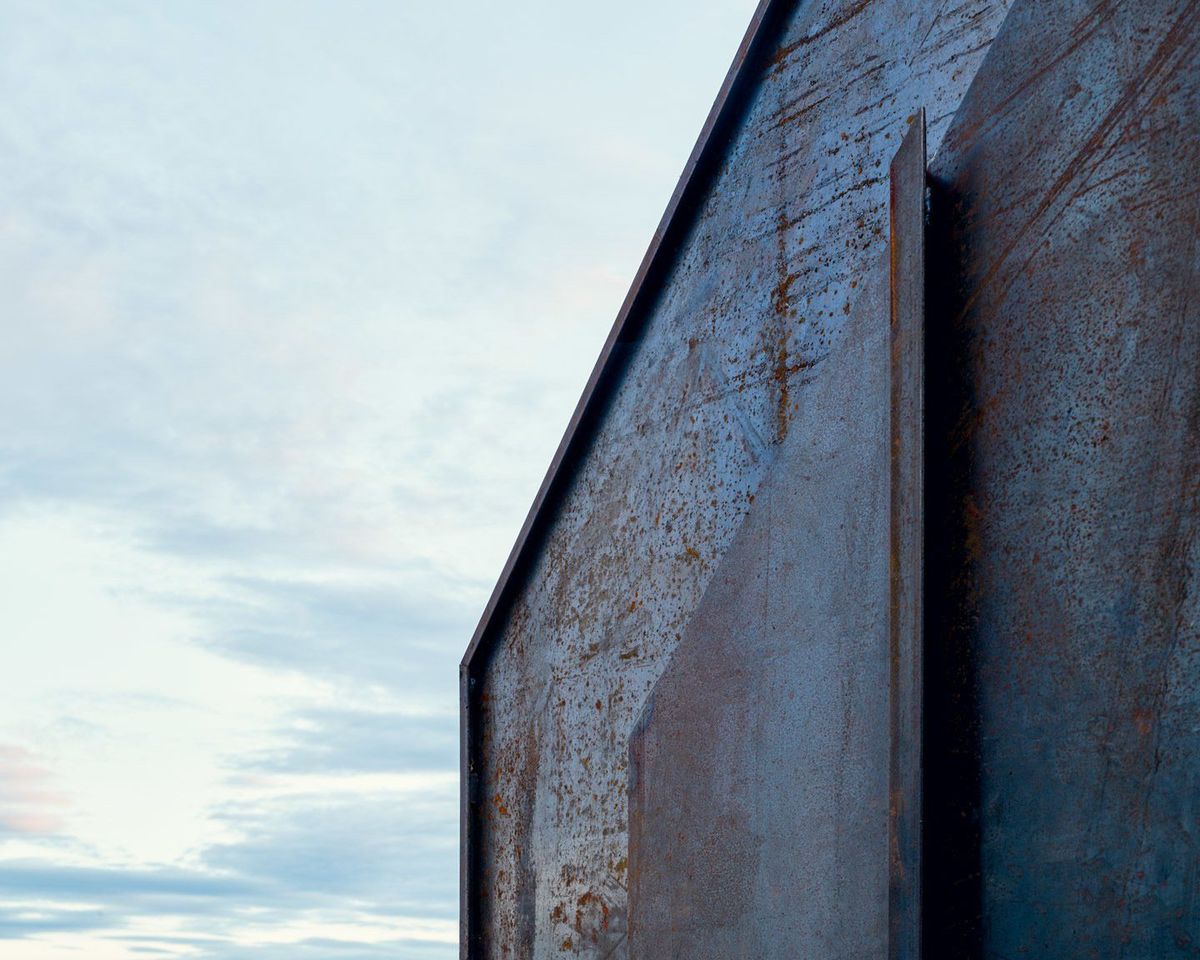 A tough, rusted steel exterior holds up against the elements of a construction site.

With a steel exterior, the Site Shack takes on a gritty and rusted-out look, and also holds up against the wear and tear that is bound to happen on a construction site. "I always envisioned it as rusting steel," says Powers. "I love the patina that comes along with it. It blends in."

Arceneaux and Powers designed the shack as a useful space to get work done and a place that jibed with their contemporary design principles. It needed to be compact, so it easily could exist on a tight residential site. It also has pick-up points on the exterior, so that it can be transported between construction sites with a crane.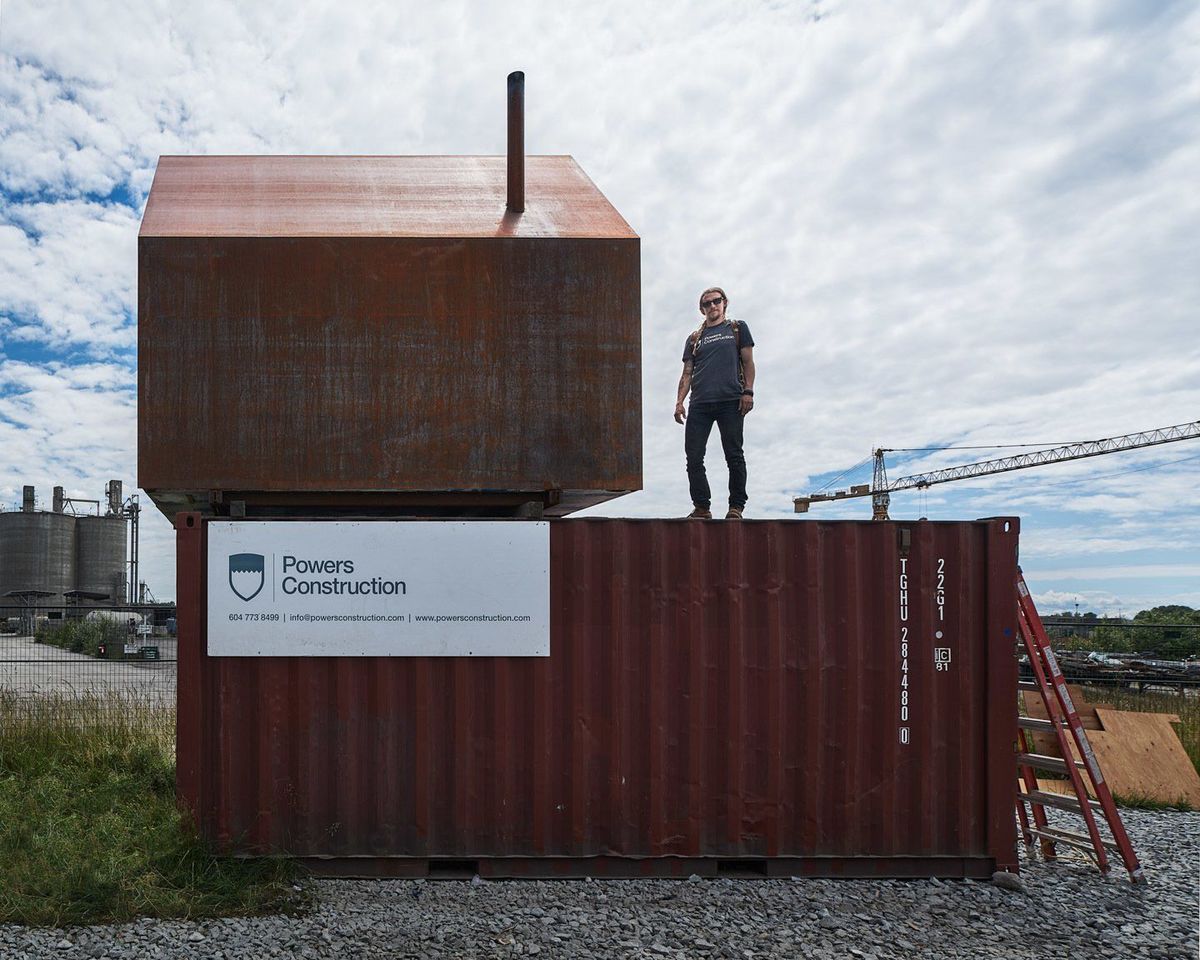 The Site Shack is seamless in appearance without visible fasteners.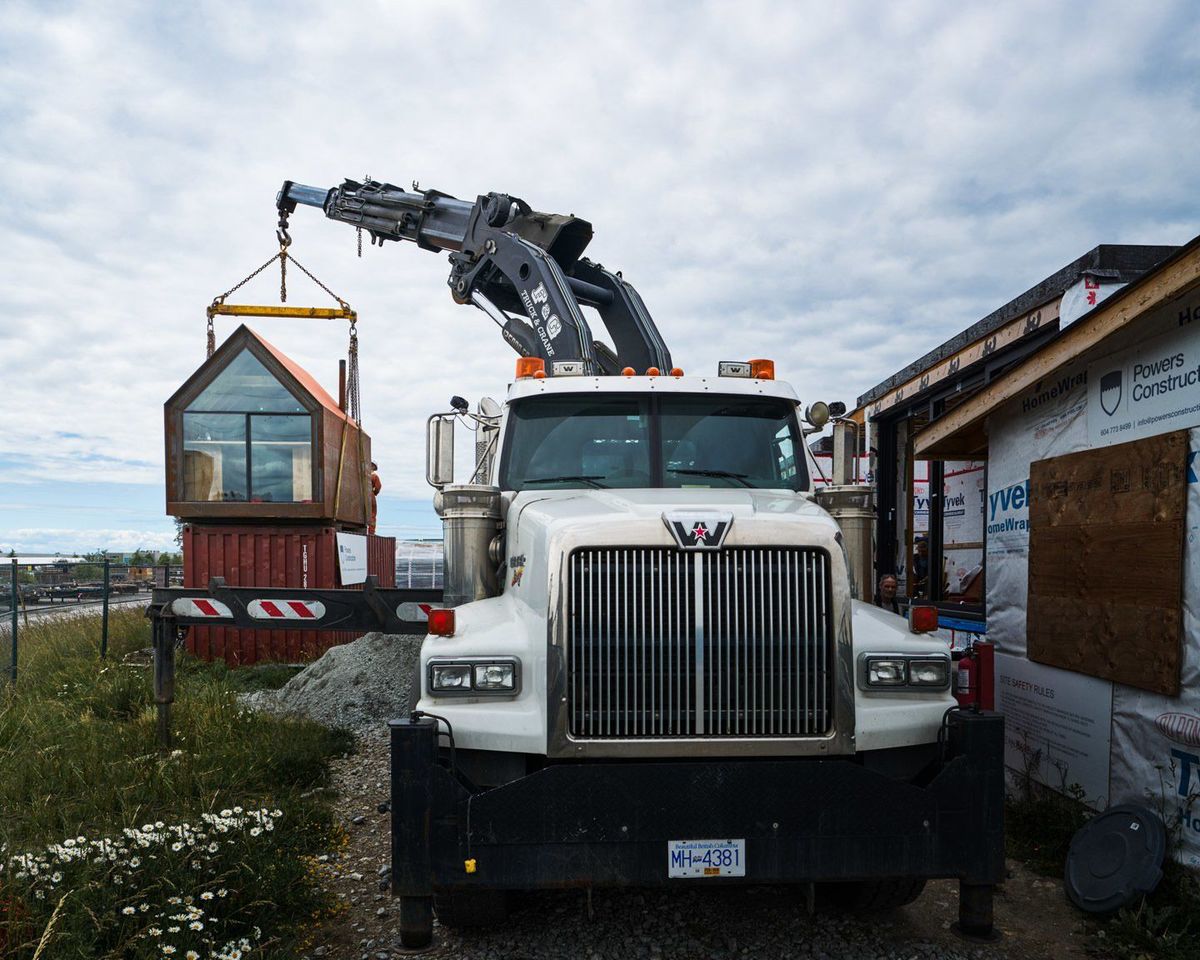 Pick-up points on the exterior allow the Site Shack to be transported by crane with ease.

"It's a real necessity for us to move these regularly," says Arceneaux. "Picking them up and moving them, they are fully wired and ready to go."

The Site Shack was built on one of Powers Construction's residential job sites in East Vancouver so that the custom home builder's team members could all participate in the design and building process. Upon completion, the mobile space was then moved to a temporary locale in the wilderness for staff to use as a getaway.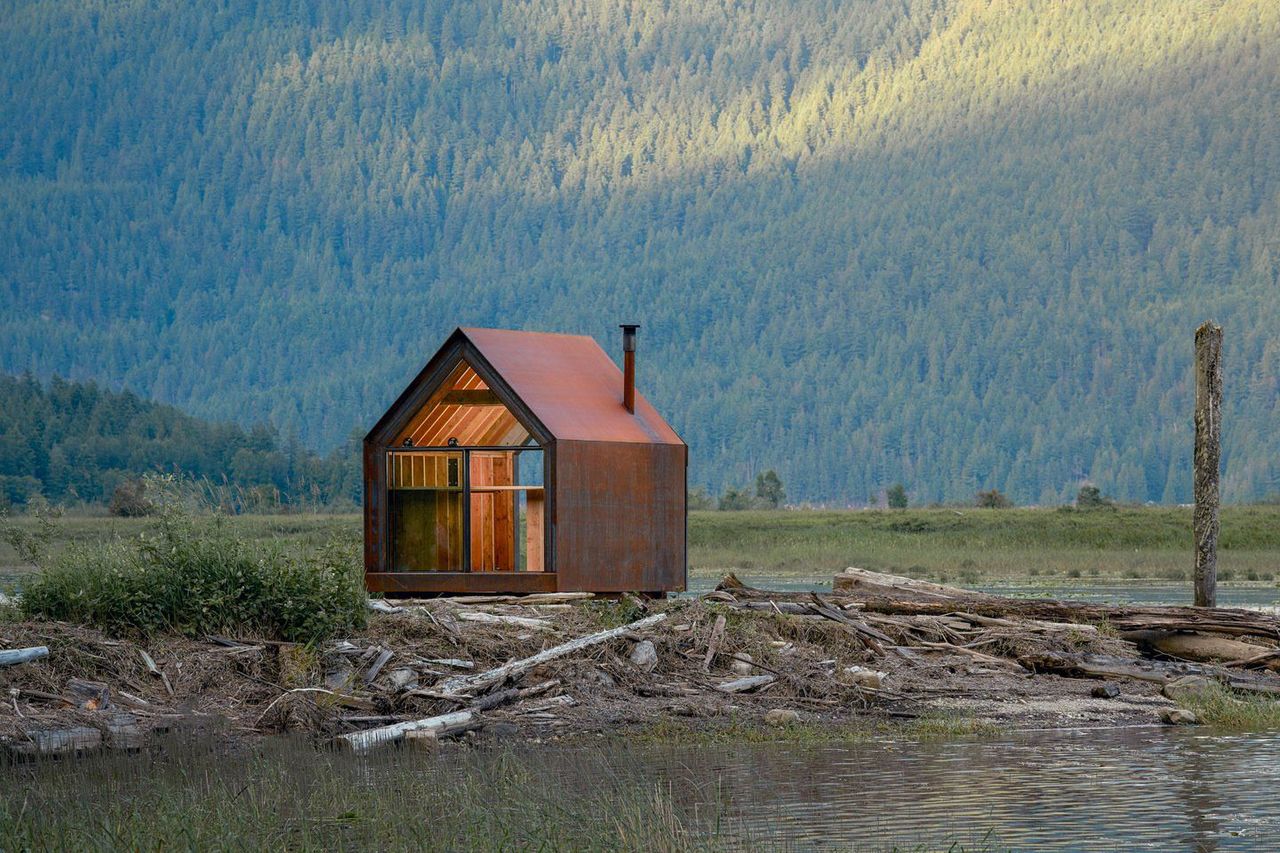 After completion, the Site Shack served as a getaway.

The Site Shack is the second iteration of the construction company's site offices. Before, Powers Construction sliced up shipping containers and used them as mobile workspaces. After creating five of these spaces, the builder ventured into new territory with the Site Shack's unique design.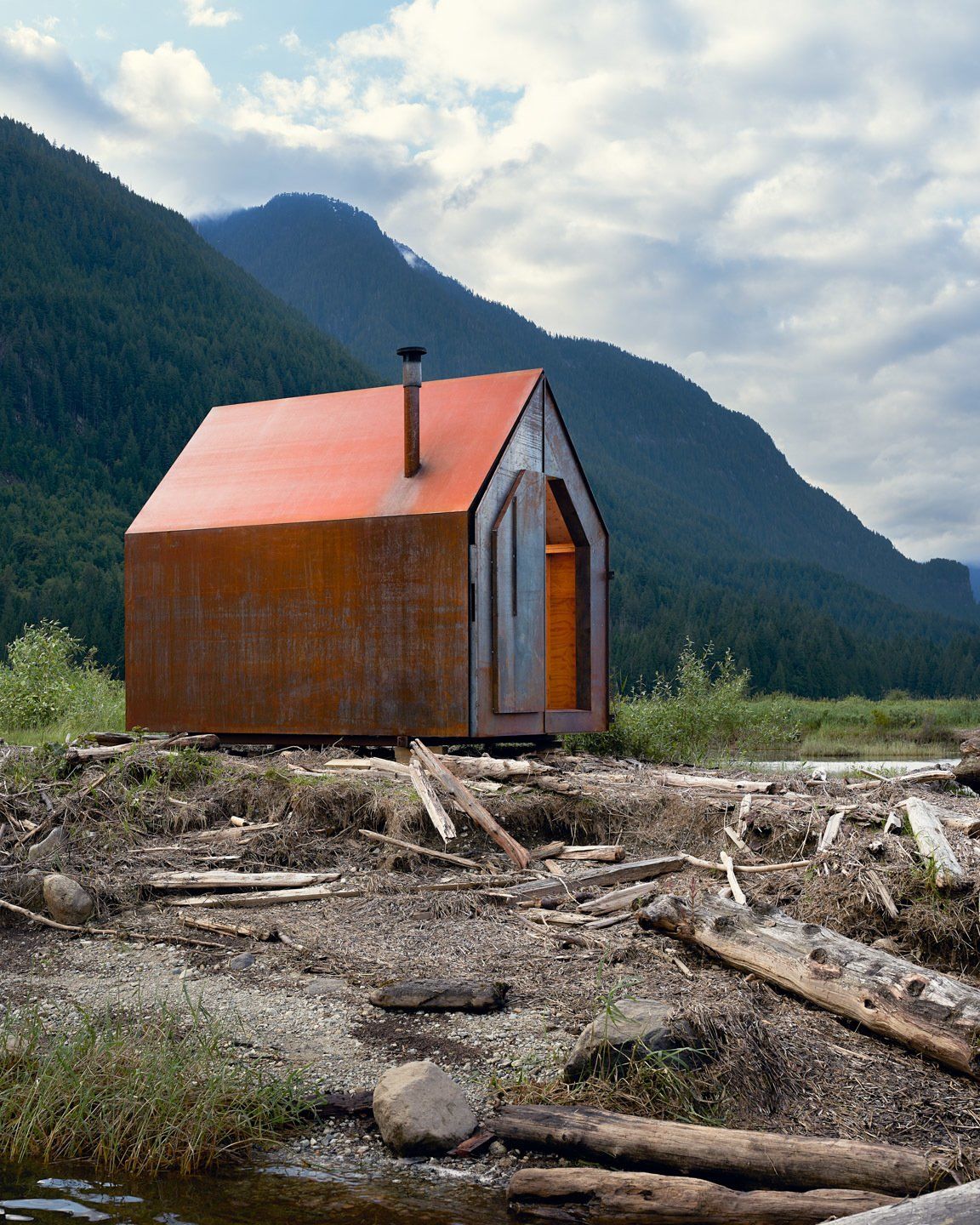 The new, semi-custom PreMade mobile units can be used in a variety of applications.

Site Shack is a prototype for a line of semi-custom site workspaces that Powers Construction is planning to roll out under the name PreMade in the near future. So far, the custom home builder has soft launched the brand, and they will be fabricating units as demand requires.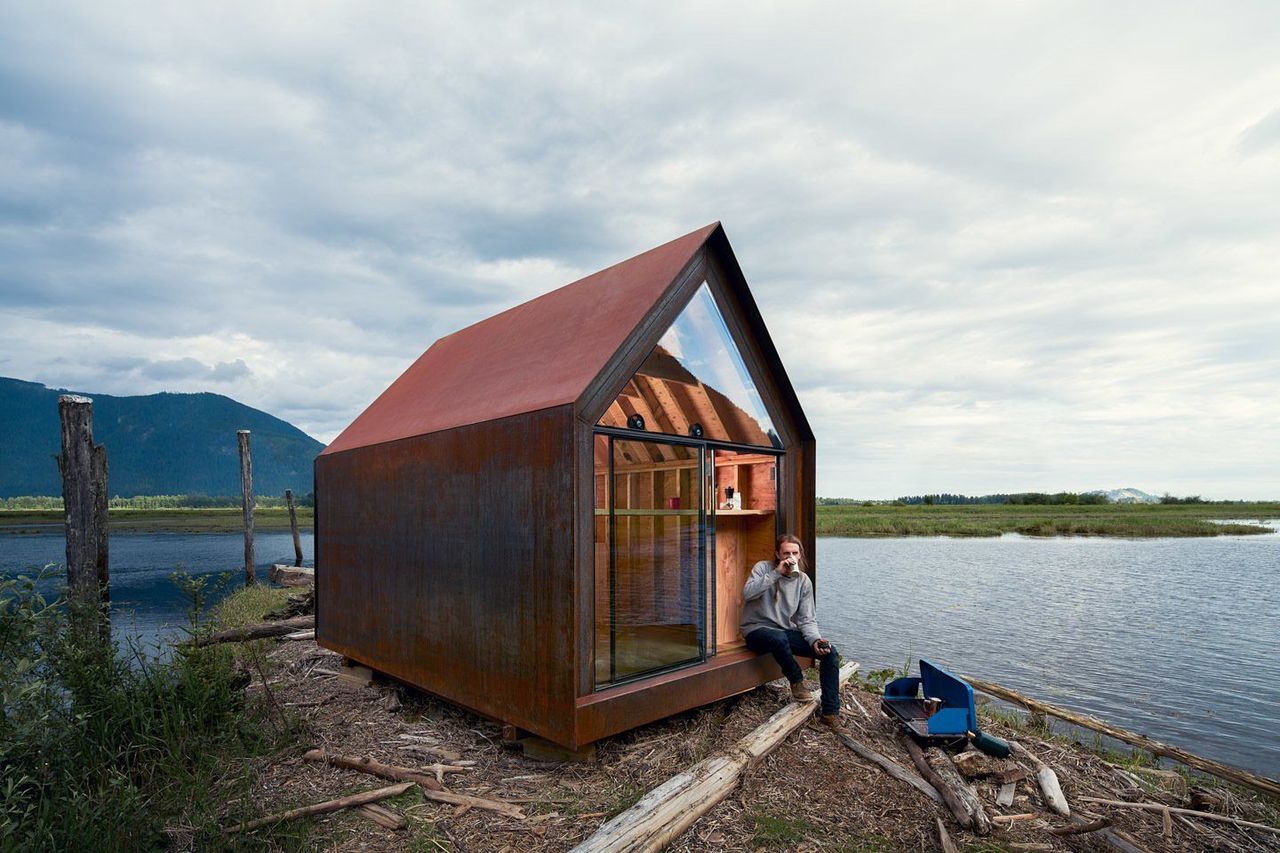 The Site Shack can be used as a workspace or even as an off-the-grid getaway.

Design-wise, the spaces will be built-out replicas of the Site Shack. Powers Construction also plans to offer a variety of shipping container configurations that vary in size from 10 feet to 53 feet long. Depending on the client, a shack can be used as an office, writer's retreat, or off-the-grid cabin.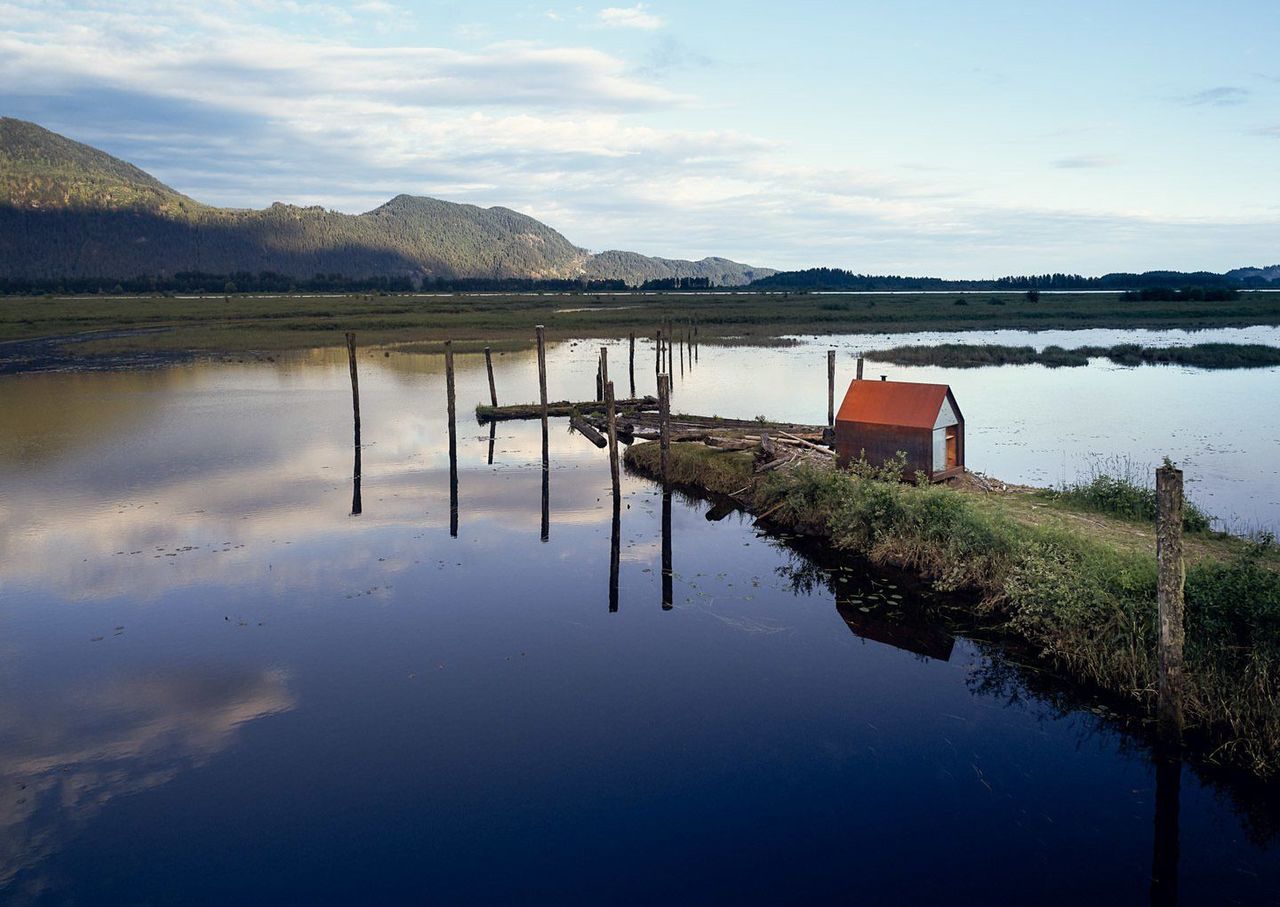 "It is a function of what we are building at a greater scale, and pretty good resemblance of who we are as a group of people," says Powers.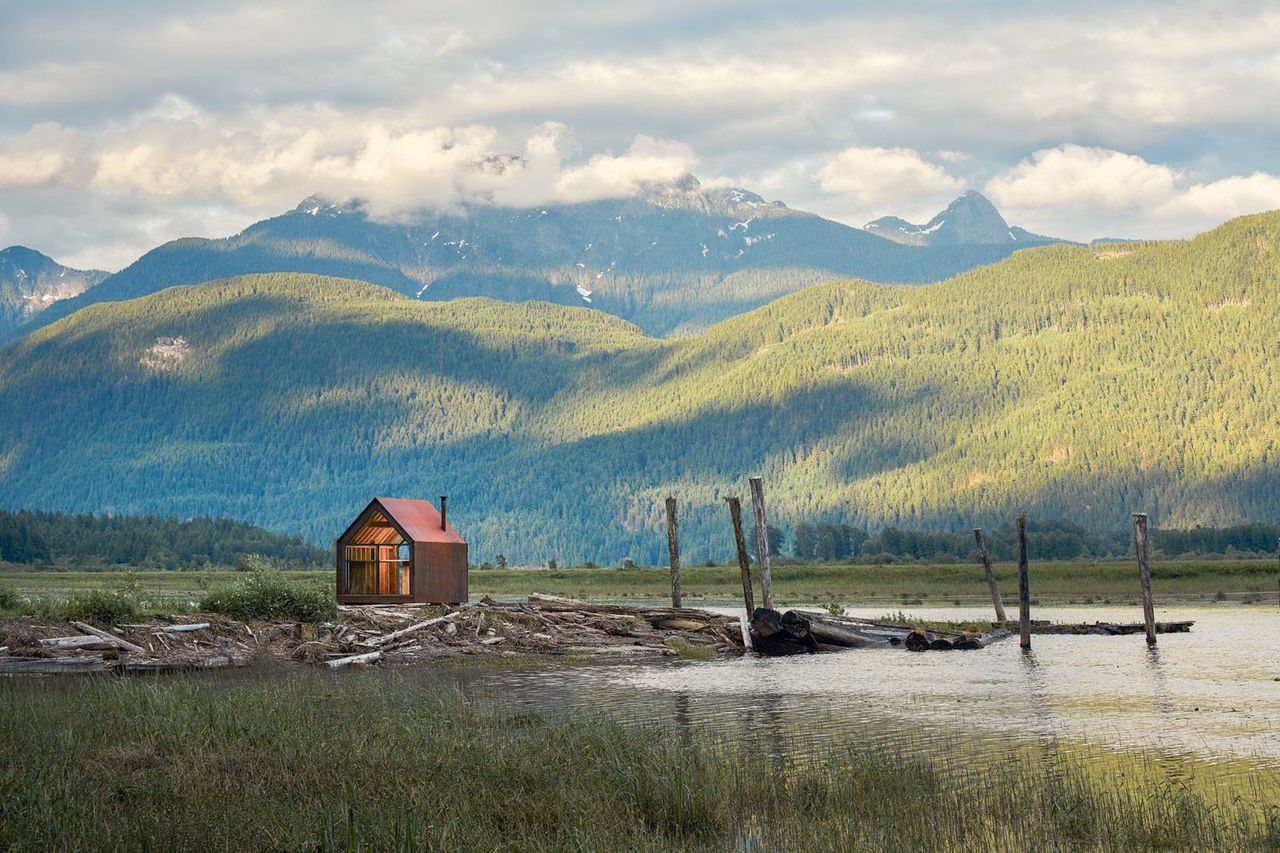 The Site Shack in a pristine natural setting in British Columbia.