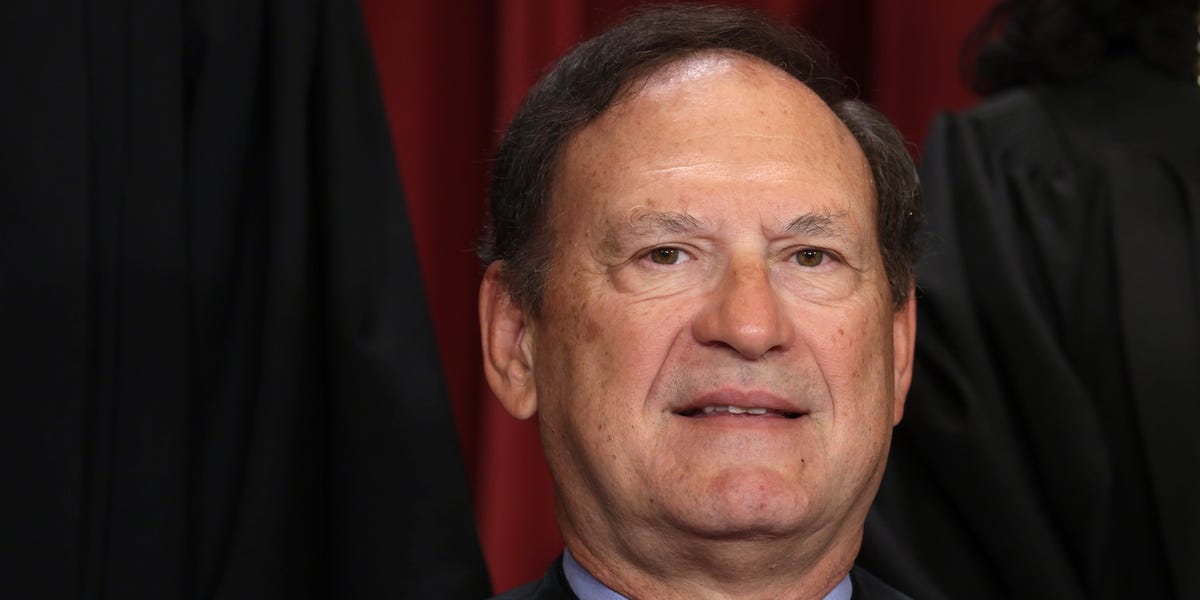 The Supreme Court allowed a transgender girl to continue playing sports, but a Samuel Alito and Clarence Thomas dissent signals their willingness to review the hot-button issue
Alito and Thomas wrote that the dispute "concerns an important issue that this Court is likely to be required to address in the near future."
A majority of the Supreme Court on Thursday allowed a transgender girl to continue participating on her middle school's girls' track team as a legal case challenging a state ban plays out. Yet two conservative justices — Samuel Alito and Clarence Thomas — dissented from the decision, suggesting the court may soon wade into the Republican-led culture war over trans athletes.

Alito, in an opinion joined by Thomas, wrote that the dispute "concerns an important issue that this Court is likely to be required to address in the near future," particularly, whether states can restrict "participation in women's or girls' sports based on genes or physiological or anatomical characteristics."

The two justices, widely considered to be the court's most conservative members, said they would have granted West Virginia's request to enforce a law requiring students to play on sports teams based on their biological sex. The law prevents transgender students from participating in athletics that correspond with their gender identities.

Becky Pepper-Jackson, a 12-year-old transgender girl on her school's track team, challenged the April 2021 law, known as the Save Women's Sports Act, in a May 2021 lawsuit. Her lawyers argued that the ban violated the Constitution's 14th Amendment, which guarantees equal protection, as well as Title IX, the 1972 federal law that prohibits sex-based discrimination.

A federal district judge initially stopped West Virginia from enforcing the law, letting Pepper-Jackson play on the team, but eventually sided with the state. Pepper-Jackson appealed the decision, and a divided panel of the US Court of Appeals for the Fourth Circuit temporarily blocked the law.

West Virginia then turned to the Supreme Court to lift that ruling. But in its decision Thursday, a majority of the justices refused to do so. The court did not provide an explanation, which is typical for cases brought to its emergency docket.

"I would grant the State's application," Alito and Thomas said in their dissent. "Among other things, enforcement of the law at issue should not be forbidden by the federal courts without any explanation."

The majority of the justices' refusal to intervene in the case at this stage, and the two justices' dissent, signal that the court may later consider the hot-button issue winding its way through lower courts.

West Virginia is among a slew of Republican-led states that have enacted restrictions on transgender students from playing on athletic teams that align with their gender identities. In a statement on Thursday, West Virginia's attorney general expressed disappointment with the Supreme Court's order.

"This is a procedural setback, but we remain confident that when this case is ultimately determined on the merits, we will prevail," Attorney General Patrick Morrisey said. "We maintain our stance that this is a common sense law—we have a very strong case. It's just basic fairness and common sense to not have biological males play in women's sports."