With international travel opening up again, travellers may find more security visiting countries with a strong track record of adjusting their policies appropriately and swiftly.
An ongoing pandemic, global conflict and general uncertainty have put a spotlight on every country's need to be more agile and adaptable in recent years. By being able to implement flexible policies and solutions based on new information, governments can more effectively serve citizens and travellers in a rapidly changing world.

To capture this ability to adapt and respond to obstacles, US News & World Report introduced the new Agility index this year as part of their annual best countries rankings, creating a list of the top nations ranked by their ability to be adaptable, dynamic, modern, progressive or responsive.

These factors are more important than ever to travellers, many who are starting to travel internationally again for the first time in two years. As seen by the stream of new Covid-19 variants, conditions on the ground can shift rapidly and travellers may find more security visiting those countries with a strong track record of adjusting their policies appropriately and swiftly.

We spoke to residents and policy experts in some of the most highly ranked countries to find out what makes for an agile country and what travellers should expect when touching down.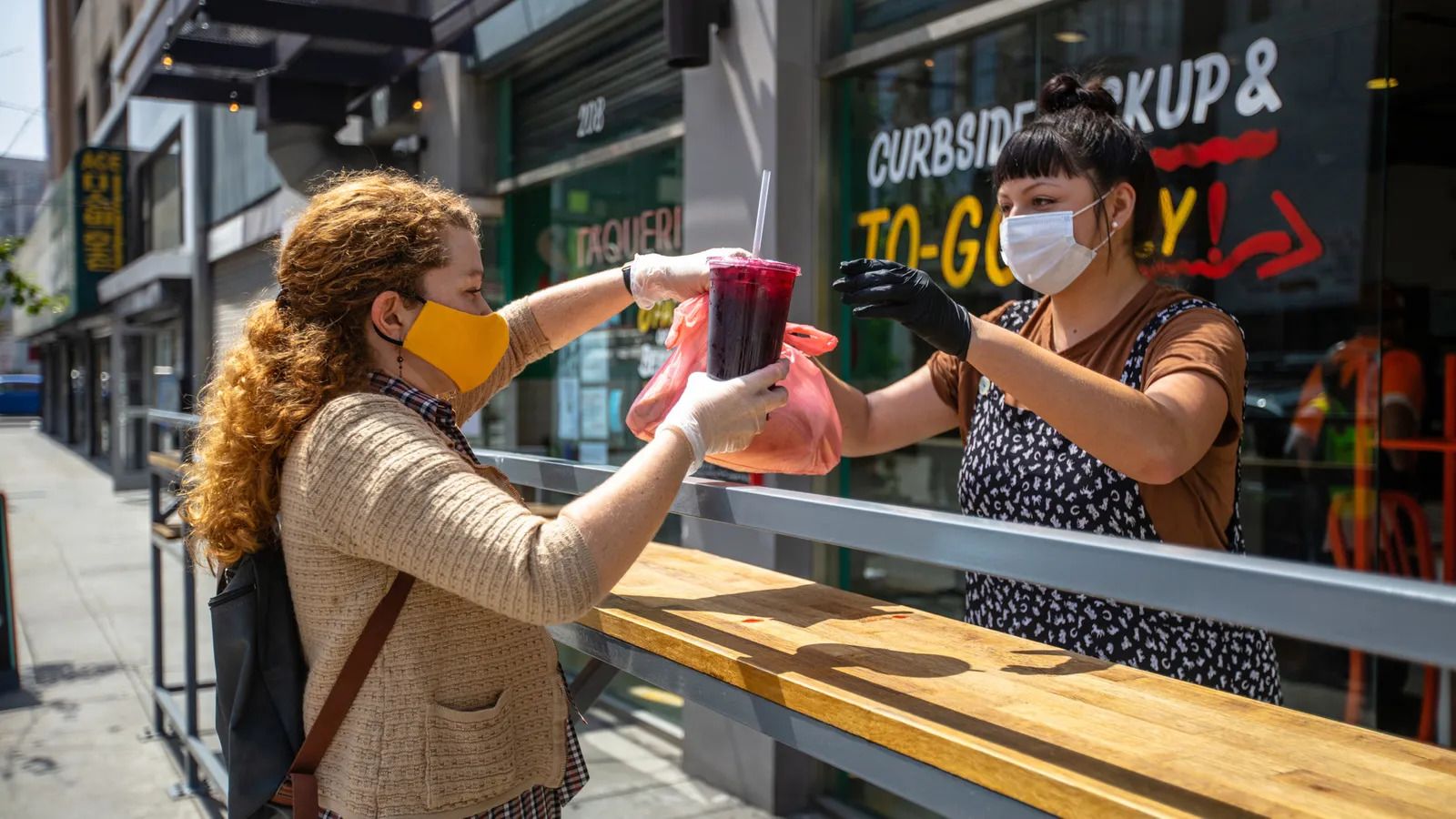 The US showed adaptability in many areas, including food delivery services
The United States

Ranked at the top of the Agility index, the US may not have implemented a federally mandated lockdown like many other Western countries, but its market-driven economy enabled an adaptability that spurred quick innovation in the face of the Covid-19 crisis.

"Look at how fast delivery services and restaurants were able to alter their businesses, delivering food to people's homes," said John Rose, a California resident and chief risk and security officer for travel company Altour. "There wasn't a lot of unnecessary regulation saying that restaurants can't deliver food or can't operate with just a handful of people."

The food industry was just a microcosm of the flexibility of the country overall, said Rose, as other businesses were able to quickly adapt to the pandemic landscape, whether it was producing masks or hand sanitiser, or enabling technology like video conferencing to allow people to work from home more efficiently.

Different states were able to enact wildly different policies depending on their specific needs as well, which created 50 unique ways to respond to the pandemic. "California and Florida handled the pandemic in polar opposite ways, with California having extreme lockdowns and Florida balking at every restriction," said Rose. "And yet both their economies did really well. It came down to strong leadership of a policy."

At the national level, mask mandates in airplanes and airports enabled travellers to continue travelling here with confidence as well, which kept travel and its economic benefits open throughout the pandemic. The government still requires international travellers to be fully vaccinated.

Travellers should know that vaccine rates among residents vary widely by state and even county, with some cities having a much higher vaccination rate and readiness to welcome visitors back safely. Rose recommends checking the county you're visiting rather than at the state levels, for the most accurate information.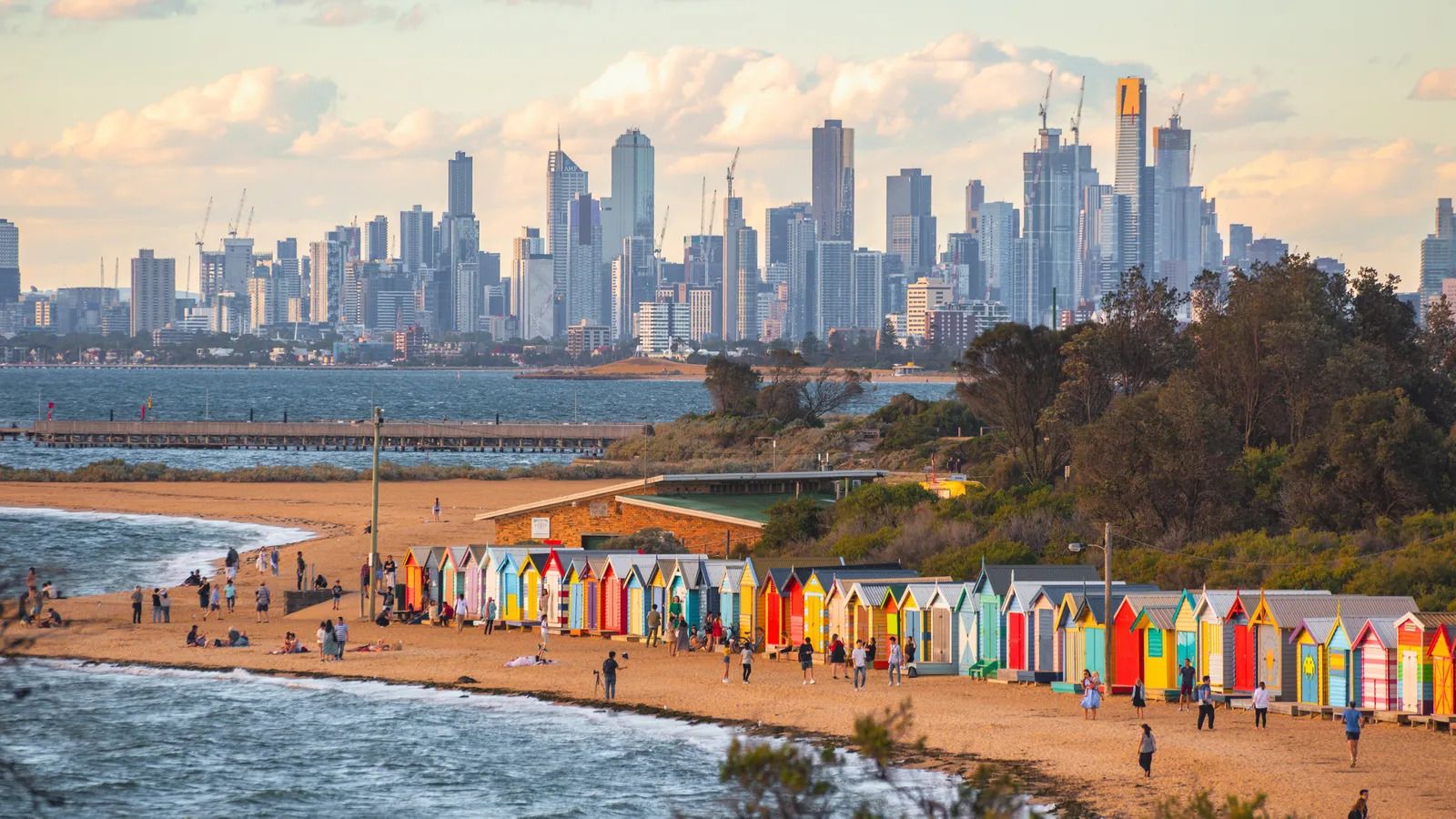 Melbourne endured six lockdowns and more than 260 days under restrictions during the pandemic
Australia

Australia, ranked second overall in the Agility index, with its strongest scores in responsiveness and adaptability, took a very different approach to the US, implementing strict lockdowns that kept the island nation's caseloads at worldwide lows. In the face of the later waves of Covid, however, the country quickly moved from an elimination strategy to reopening completely, based on a nearly 95% vaccination rate among adults 16 and older.

"Australians now feel reconnected to the world after nearly two years of isolation," said Kate Slater, a strategy consultant and travel writer based in Sydney, who writes at Kate Abroad. She also notes the country implements a state/territory response, giving multiple different approaches in how to handle the ongoing challenges.


Australians now feel reconnected to the world after nearly two years of isolation

As an example, New South Wales, the biggest state with the largest airport, announced in December 2021 that it would remove isolation requirements for international visitors, which led the federal government to speed up re-opening international borders in February 2022 for vaccinated travellers. Travellers should check the state and territorial arrival requirements, as each may be different and can change on short notice. The country also just announced the lifting of its ban on cruise arrivals, as of 17 April 2022, though passengers will still be required to be vaccinated.

The country's strict lockdowns did encourage locals to travel domestically, which created a boom in new openings in less touristy regional destinations. "For instance, in the Southern Highlands in New South Wales, historic manor houses have transformed into boutique hotels," said Slater. "It's become Australia's answer to the Cotswolds." She recommends hotels Osborn House, Berrima Vault House and Briars, and the new regional art gallery Ngununggula.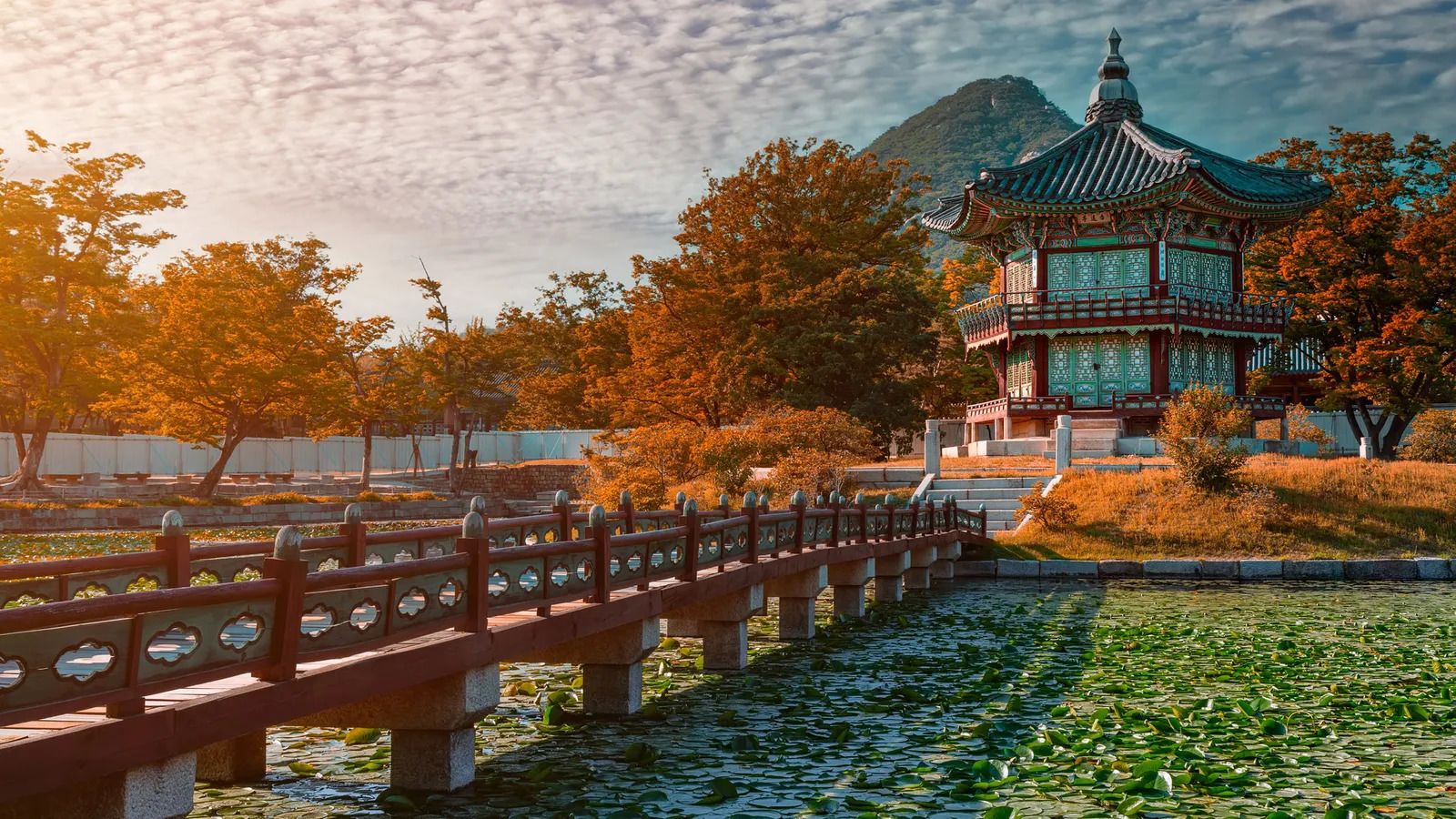 Travel restrictions during the pandemic instigated a domestic tourism boom in South Korea
South Korea

Ranking sixth overall in the Agility index – and scoring high on its ability to be dynamic (a place of constant change and energy) and progressive – South Korea received accolades early in the pandemic for keeping its case counts low, with aggressive testing and isolation for the infected. Yet, with cases now hitting record numbers, the country continues to move forward with its plan to roll back many restrictions, confident in the collective vaccination rate and its ability to handle hospital load.

"South Korea was a 'success story' fighting against the Covid-19 pandemic in key part due to previous experiences from SARS in 2003 and MERS in 2015," said Hyesong Ha, assistant professor at Nazarbayev University Graduate School of Public Policy, who conducted research on the most agile governments during the pandemic. "Due to experience and knowledge gained from the past policy failures, the Korean government implemented quick tests, tracing and treatments, and established KCDC (Korean Center for Disease Control and Prevention), an agile headquarters with professionalism, independence and authority to coordinate crisis response."

Travel restrictions were a challenging but necessary part of their policy, according to Jenny Ly, who writes about travel at Go Wanderly. But she took advantage by immersing herself in travel within the country itself. "I used the opportunity to find hidden gems that most people might have missed," she said. One of her favourites was Ihwa Mural Village in Seoul, where bright, colourful paintings adorn nearly every wall. "The village is a heaven on Earth for any admirer of art as it hosts numerous captivating murals, small art museums and art centres," she said.

International visitors will have an easier time travelling here now, since as of 1 April 2022 vaccinated travellers qualify for mandatory seven-day quarantine exemption by registering their vaccination history online.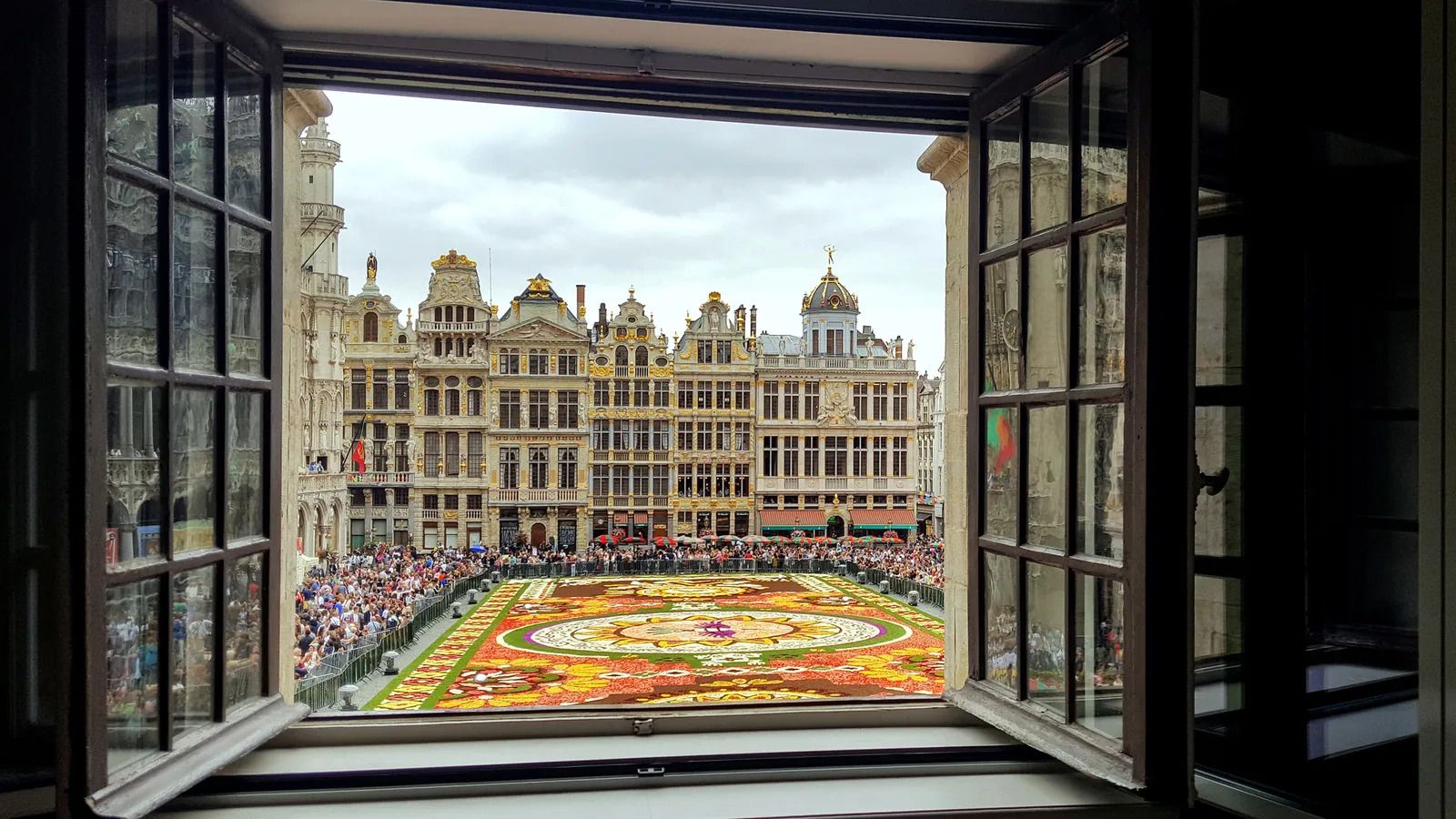 Belgium residents are looking forward to the return of the bi-annual Brussels Flower Carpet
Belgium

Placing 16th in Agility overall, Belgium's high performance in the adaptability subranking (coming in fourth) outranked all of its European counterparts. Residents pride themselves on their ability to adapt, a cultural necessity after its history of occupation by the Romans, French, Dutch and Germans, pointing to its multilingual society and its ability to play host to the European Union in its capital of Brussels.


Looking for compromise and adapting to the ever-changing situations is in our DNA

"Belgium is a country of dialogue and compromise, inevitable when you have different languages and such a complex political structure," said resident Jurga Rubinovaite, founder of the family travel blog Full Suitcase. "Looking for compromise and adapting to the ever-changing situations is in our DNA."

Rubinovaite felt like the politicians were good at listening to advice, admitting they didn't know everything and learning from mistakes to adjust.

It wasn't just the government that was adaptable; Rubinovaite notes that businesses quickly changed as well, with restaurants offering takeaway and food trucks, clothing shops moving online, and museums offering virtual tours. "Even the monks at Sint-Sixtus Abbey started selling their world-famous (and very difficult to get) Westvleteren beer online during the pandemic," she said. She also saw a huge leap forward in terms of digitisation, as mobile and card payments replaced cash, and students received new iPads and laptops for learning.

Nearly all Covid restrictions have been removed in Belgium now, paving the way for the return of the bi-annual Brussels Flower Carpet and music festivals. The Royal Museum of Fine Arts Antwerp, home to works by Rubens and van Eyck, will finally be reopening to the public in September 2022, after a 10-year renovation.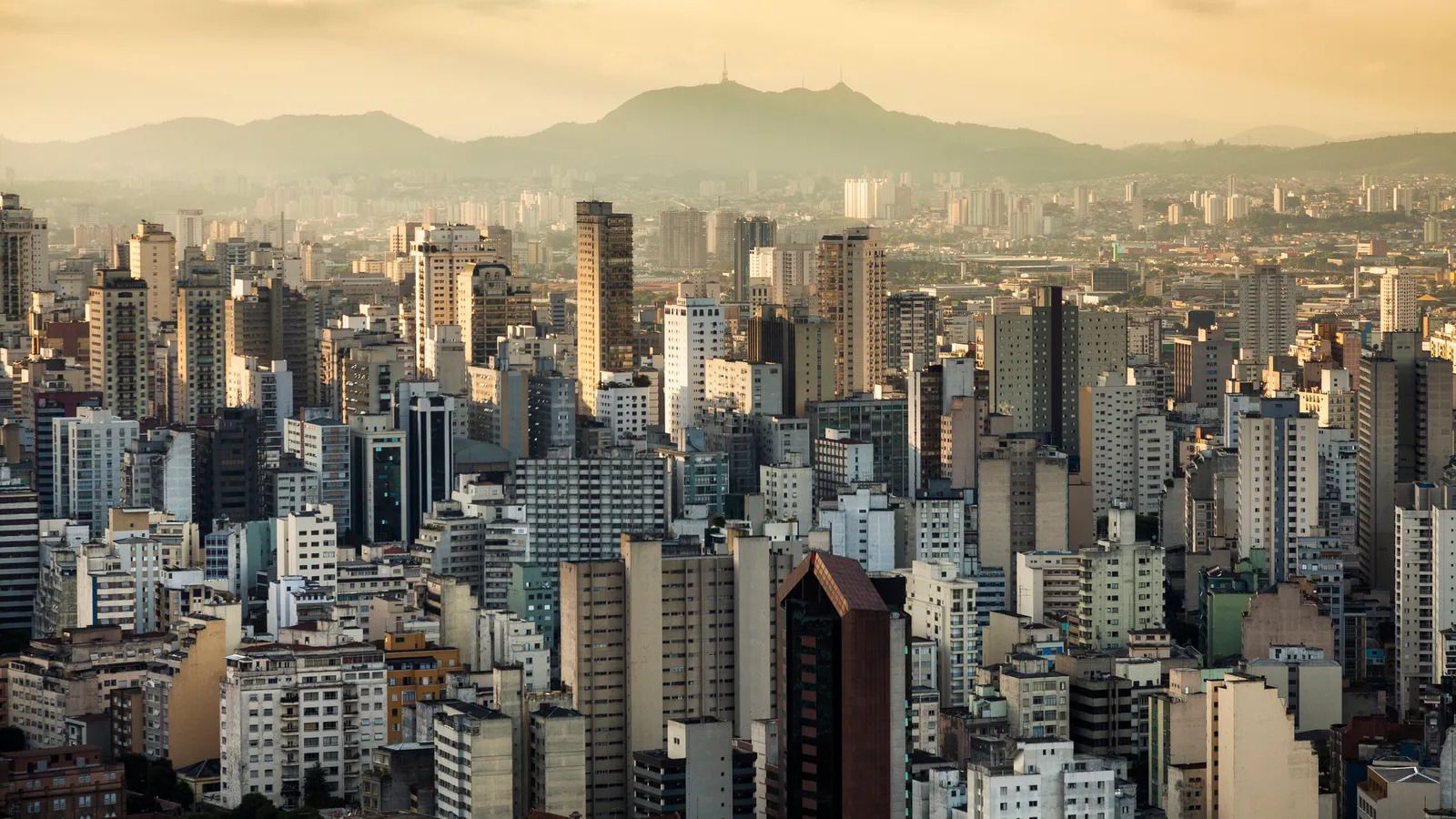 São Paulo is one of the world's "vaccine capitals", with a 100% vaccination rate
Brazil

Brazil was the highest South American country in the Agility index (ranked 23rd) as well as in its ability to be dynamic (ranking fifth). Though residents admit the government stumbled in its pandemic response at first, the healthcare system was able to move quickly and efficiently to vaccinate the large population, including a near 100% vaccination rate in largest city São Paulo, making it one of the "vaccine capitals" of the world.

With fewer resources than larger economies, the country could not afford to endure a lengthy lockdown, so residents had to do their own part to wear masks and maintain social distancing. But many believe not stopping the economy helped the country emerge from the pandemic. "Brazilians see themselves as survivors and we always find a way to get through crises," said resident Natalie Deduck, co-founder of travel planning company Love and Road. "Inside our hearts, we always hope for better days."

Those days may finally be here as many restrictions like mask mandates have been lifted. Travellers must still provide a negative Covid test, a health declaration and proof of vaccination. Deduck notes that Brazil is more than its big cities and the Amazon, and visitors should consider a trip to southern Brazil with its beach cities like Florianópolis and Aparados da Serra National Park, which has family-run hotels and farm stays.