Most young, single Singaporeans live with their parents. But some are moving into their own places as social norms evolve.
When Alan, a civil servant, decided to move out of his family home in Singapore, it still took the 27-year-old another month to broach the topic with his parents. He feared they would not understand or, worse, get upset.

After all, Alan's home was a pleasant place. The family's three-bedroom condominium, where his younger brother also lived, wasn't far from the city-state's central business district (CBD), where many of his favourite haunts were. There was homemade dinner on the table each night, and his laundry was always done for him. "There wasn't a push factor, just pull factors," he says. "I'd lived with my parents my whole life, so I just wanted to experience what it's like being by myself, you know?"

In the West, leaving home is just another milestone in adulthood. Yet in most Asian societies it is not as culturally accepted; moving out is sometimes perceived as showing disrespect to your parents. In Singapore, living at home until marriage is common practice; an estimated 97% of unmarried individuals between the ages of 15 and 34 lived with their parents in 2013.

While the trend is in part driven by ingrained ideas of filial piety, it's also linked to government policies on accommodation for young people. Most Singaporeans – more than 80% as of 2022 – live in public housing units, apartments subsidised by the state that are known as HDBs (after the Housing Development Board). About 90% of those who live in HDBs own their home. But crucially, only married heterosexual couples – Singapore does not recognise same-sex marriages – and single individuals older than 35 can buy these public housing units.

Those who can't buy HDBs can rent (or indeed buy) via the private property market – but costs are much higher. Calculations by research firm ValueChampion show the average price per square foot of a private-sector condominium is more than triple that of an HDB unit. These cost constraints, says Dr Chua Beng Huat, a professor of sociology at National University of Singapore (NUS), "effectively keep most young, unmarried people living at home with their parents".

Yet Alan, who now rents a flat in Hougang, a neighbourhood in north-east Singapore away from the CBD, with two friends from junior college, is among a growing number of millennial and Gen Z Singaporeans bucking the long-time cultural norm. Some young people, for various reasons, are deciding that the price of independence is worth it – and striking out on their own.


'Literal space to grow into an adult'

In recent years, Singapore's renting culture, previously mostly limited to expatriates, has taken root among locals. Despite climbing rental prices, the number of single Singaporean residents under 35 living alone or away from their parents more than doubled from 2015 to 2020.

Many more may be thinking about moving. One 2021 survey by local real estate portal PropertyGuru showed seven in 10 respondents between the ages of 22 and 39 were considering moving out. "Once you pass a certain age, it can become uncomfortable [to live with your parents] because the freedom of what you can do at home is restricted," says Chua. Coupled with a lack of privacy, it's a "difficult position" for an adult to be in.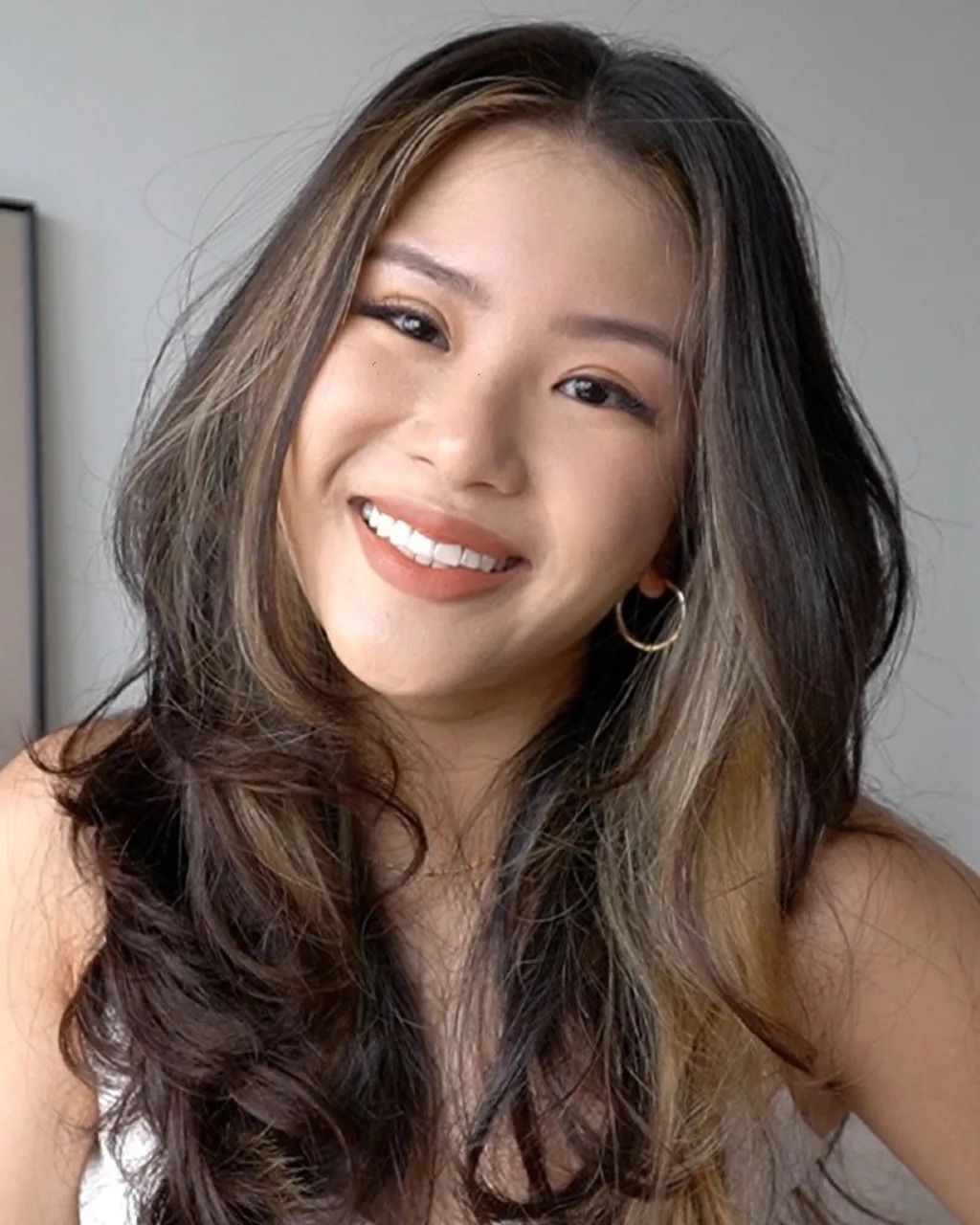 Brenda Tan says living on her own has given her space to mature into an adult

Like Alan, Brenda Tan didn't feel a push factor when she moved out of her family home at 22 – but she certainly wanted more independence. She'd spent time in shared university dormitories and lived with housemates during a semester abroad in New York, but felt that the next step should be a solo space. "[Living with your parents can feel like] everything is on autopilot and done for you," the content creator said in a video that chronicled her move into a studio apartment. "You're not fully taking control of your space, or your diet sometimes… you just eat what's on the table."

Being on her own has allowed Tan, now 26, to take ownership of every aspect of her life, from choosing her preferred brands of household items to being able to work more creatively. "Moving out has made me grow up in a way that I truly enjoy. I feel like I've blossomed into myself. I have the literal space to grow into an adult."

Of course, challenges linked to living with parents have always existed, as have young people's aspirations for independence. But Chua believes the fact that the youngest generations are, on average, better educated, and thus higher earners, than previous generations plays a significant role. Census data from 2020 shows that 57% of residents between 25 and 34 were university graduates, up from 46.5% a decade ago, which already nearly doubled from 24.4% in 2000. Improved earning power, and perhaps changing spending priorities, have made it easier for young Singaporeans to move out and pay rent.

Another factor is that Singaporeans are getting married later in life. "Previously, many, if not most, of this age group would've been married," says Chua, meaning that they would have qualified to buy an HDB. This is increasingly not the case, yet single young adults are also less willing to wait until marriage for a taste of independence.

This doesn't mean filial piety is eroding, argues Chua. If anything, it's the way of showing it that's changing. Fellow NUS sociologist Dr Tan Ern Ser agrees, saying that while young people "have their own preferred lifestyle, which involves moving out of their parental home to live on their own or some other arrangements", it doesn't mean they care less about their parents. In fact, "living away from parents could be experienced as less stifling, and may paradoxically strengthen the parent-adult child bond".


For some, push factors

While many of the nest-fleers will be independence-seekers like Alan and Brenda Tan, William Tan, an estate agent, has seen a rise in renting among one particular group: the LGBTQ community. Tan says that while the majority of potential tenants in the past were expatriates, he's observed a shift. A Facebook group he set up for LGBTQ-friendly listings is seeing more requests from young Singaporeans.


I have the literal space to grow into an adult – Brenda Tan

It's hardly surprising; since housing policies greatly restrict options for the community, renting is more or less the only choice for under-35s seeking their own place. While Singapore's society has made strides in destigmatising homosexuality, conservative values held by many still make it hard for some to be out. A 2018 survey found that six in 10 respondents believe gay marriage is always, or almost always, wrong. Another survey found that Singapore's youth were less accepting of family members being in a same-sex relationship than friends or colleagues.

Tan believes that Covid-19 likely accelerated the desire to move out for many LGBTQ young people. "There possibly was a lot of conflict happening [in homes] because of the last two years working remotely," he says. In his experience, "a lot of them [in the community] are trying to move out for their mental health, because maybe they come from a very toxic or unfriendly home environment".

Push factors like a poor home environment are of course not limited to young people in the LGBTQ community. For those living in smaller-sized houses, or needing to share a bedroom, home can feel like a pressure cooker.

Jia lives in a two-bedroom HDB flat with her parents and older sister. After graduating from university amid the pandemic, she quickly found a trainee job. But working remotely was a "nightmare". Her sister was doing the same and their online meetings sometimes clashed, resulting in a distracting environment. Her parents, she admits, are not on the best of terms – and being stuck indoors for long periods during lockdown meant verbal arguments grew frequent. "I can't escape the noise because it's a small space," she says. "Sometimes I'd be speaking on a call and my parents would be shouting in the background."

Jia mulled over moving out countless times. The thought of a quieter work and living space was tempting, but in the end practicality won out. For now, she's decided that she'd rather save the bulk of her salary than spend it on rent. There was also another reason holding her back: "I think I would've felt super guilty leaving my parents behind."

This doesn't mean she rules the possibility out, especially since converting her traineeship into a full-time role now earns her about 50% more. But, ultimately, the deciding factor is still her parents. "Now that we're all out of the house more, everyone's in a better mood, it's bearable," she says. "But if things [between them] get really bad again like two years ago, I think I'm going to put myself first this time."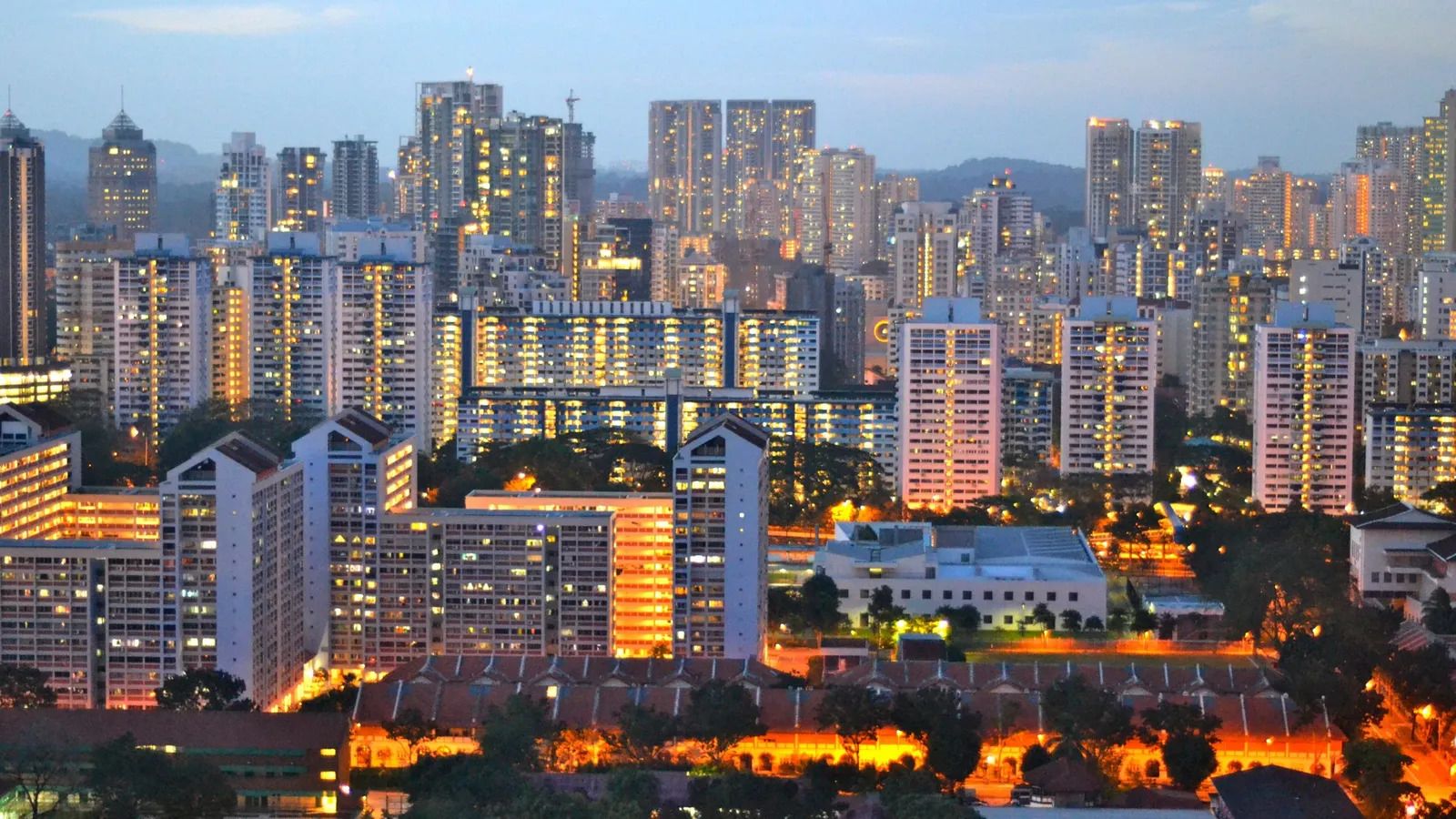 Singapore has drawn global attention for its innovative and comprehensive public housing programme
'Best money I've ever spent'

Singapore has built a successful housing model – one that's widely and frequently praised. But, as recent subtle shifts show, the needs and aspirations of some young people may be changing.

Tweaking the public housing rules to make more low-cost accommodation available to young people could provide relief for many, especially marginalised groups. NUS sociologist Tan Ern Ser suggests the public housing board could consider renting out unsold flats or building specially designed rental flats "to cater to young people who are assessed to need their own space", arguing that current policies should "consider accommodating emerging patterns of preferred living arrangements among young Singaporeans… and seek to accommodate even those who fall outside the rules".

Until then, if current trends continue, young Singaporeans leaving the nest to rent will become less taboo and more mainstream, driven by a prioritisation of their independence and wellbeing, and enabled by rising disposable incomes. Changing attitudes around what it means to be filial will also help young adults to leave their family homes.

Brenda Tan certainly doesn't regret her decision – in fact, she feels surer about it than ever. Looking back, the pros she has experienced aren't rooted just in a sense of freedom, but a sense of responsibility. "It's the best money I've ever spent," she says. "Living alone lets me recalibrate my emotions. That has been invaluable for me."

Alan echoes the sentiment, even though his parents weren't happy with his decision. "I think they took it personally, as if I was saying I hated living with them," he recalls. They tried to dissuade him – but gave up when Alan's resolve was clear.

Since moving out, his costs have risen significantly. He still gives his parents a monthly "allowance" of $287 (S$400, £237), something he's done since earning his first full-time paycheck. He also pays more bills than before – such as groceries, utilities and his insurance payments which were all previously covered by his parents – as well as paying rent on his own shared place. But he considers the additional expenses a worthy trade-off for the independence he's gained.

"I'm so much more in control of my life now," he says. "You can't put a price on that."