In Nova Scotia, a prefab beach house makes history as the first home ever built with PET core foam technology.
On a casual evening over beers, David Saulnier and Joel German were kicking around ideas for industry disruptors when they got hooked on the idea of building a home with recycled plastic bottles. The pair of Nova Scotians had experience working with composites-materials made from two or more items that, when combined, produces a material that's typically superior than its individual components-and figured that if they were going to start a new business, they had a responsibility to help the environment as well.

A little over a year after they launched their startup, JD Composites, the duo realized their goal-a one-of-a-kind beach house made of approximately 612,000 recycled plastic bottles.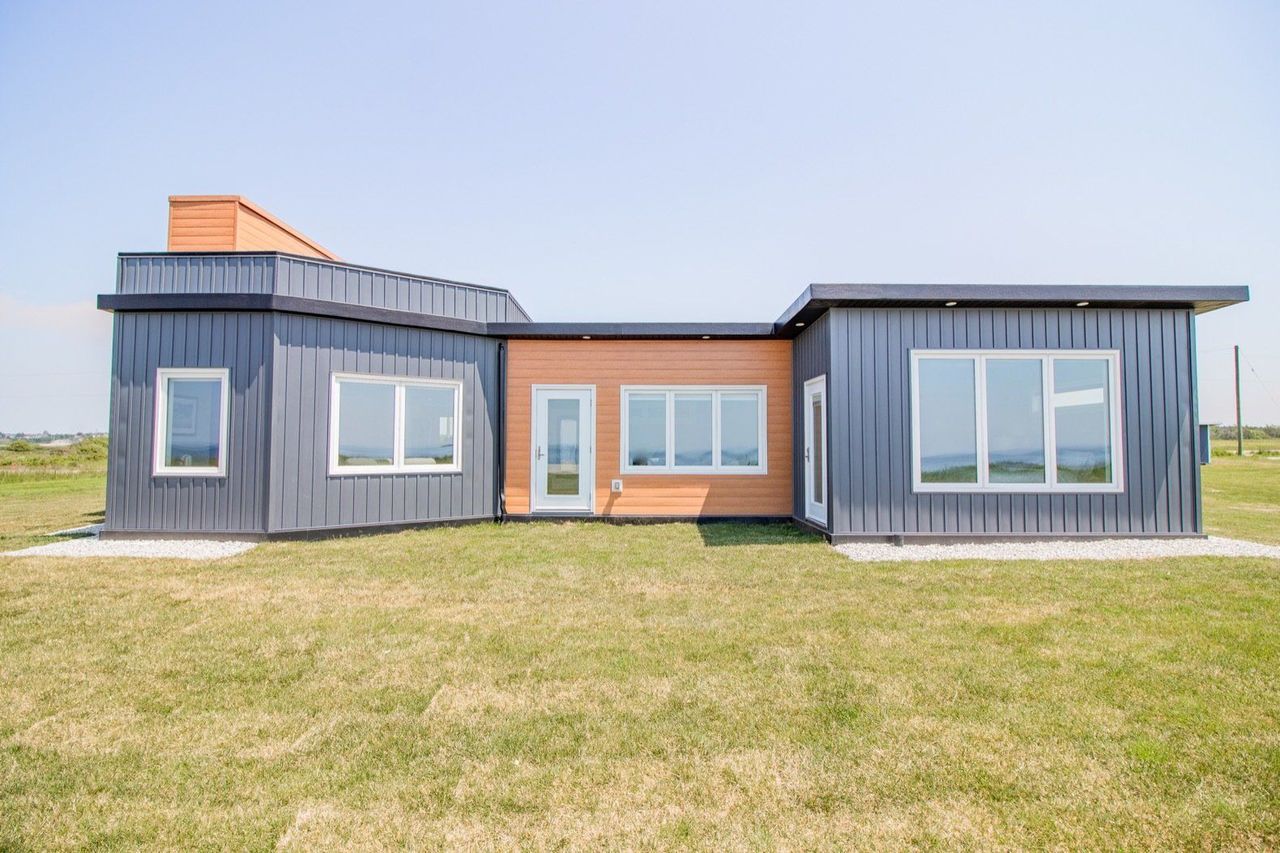 The exterior shell of the house is composed of nearly 200 panels made of recycled plastic bottles. Smaller panels were used for the eaves of the home.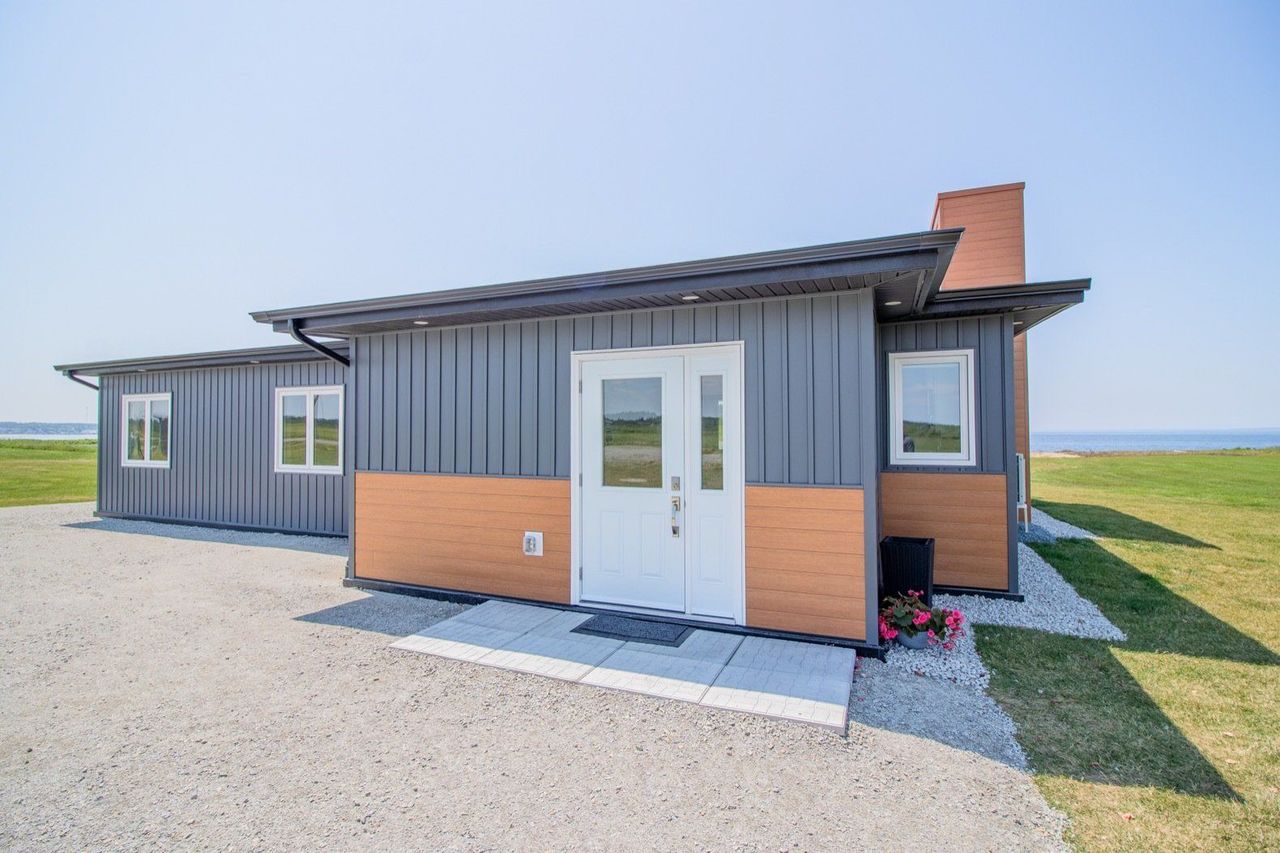 Saulnier and German built the Recycled House on 1.46 acres of oceanfront property on family land in Meteghan River, Nova Scotia.

"It was a really fast startup from idea to full-proof concept in basically one year, with five months off during that year (due to work obligations in the winter fishing season) and the wrong equipment to do the job, but we made it work," says German. He and Saulnier held down full-time jobs while pursuing their passion project on the side. "Had we had a full team of eight to 10 people who could've dedicated themselves to production, we think start to finish we could've done the home in three months with the right equipment."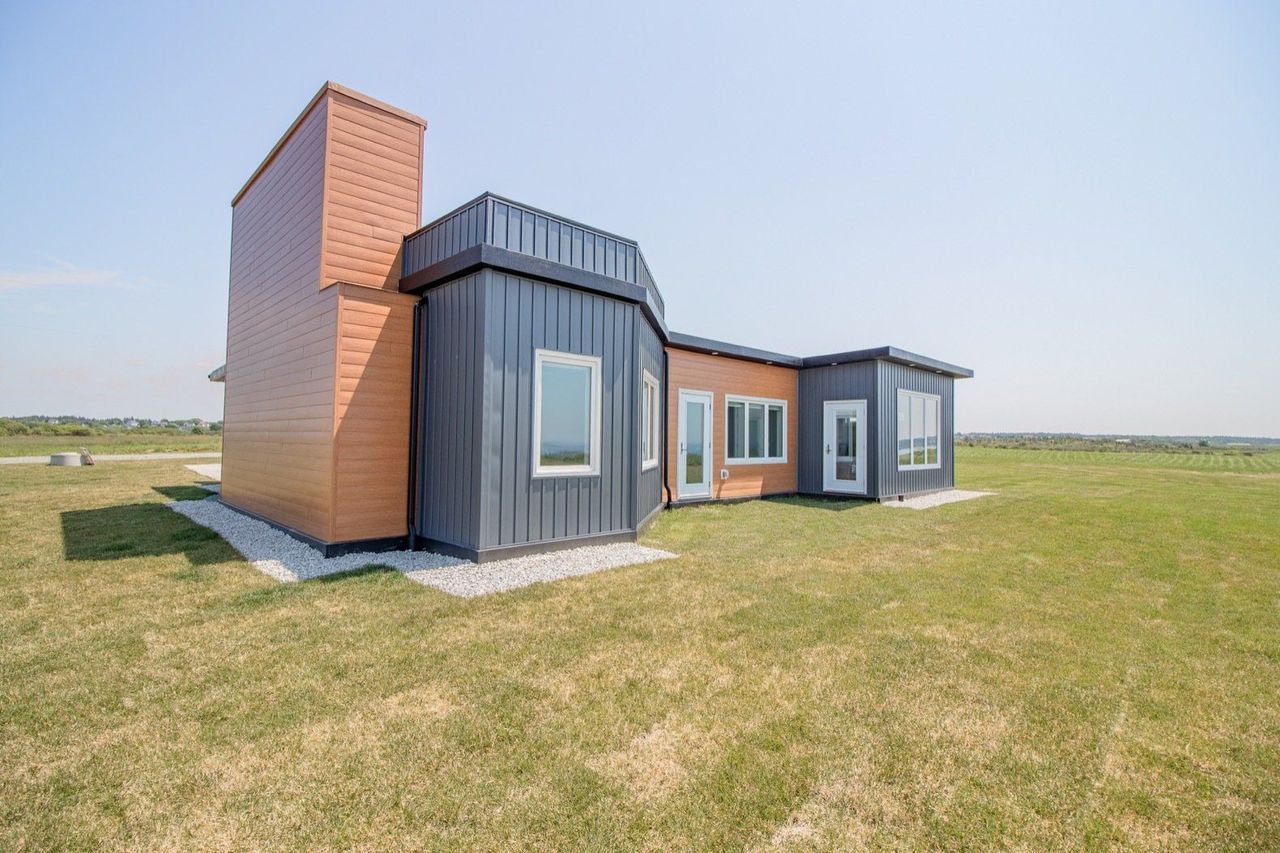 JD Composites clad the exterior with aluminum and vinyl siding for looks, however the composite prefab panels could have been simply coated with stucco.

German's confidence in a short construction timeline is in part due to the home's prefabricated nature. After collecting the raw recycled material-plastic bottles processed into gas-injected hardened foam purchased from Armacell's Ontario branch-the team sandwiched the foam core between fiberglass skins to create lightweight composite panels at their Meteghan warehouse. Once the panels were complete, the entire showhouse, dubbed the Recycled House, was assembled on-site in just two days this past June.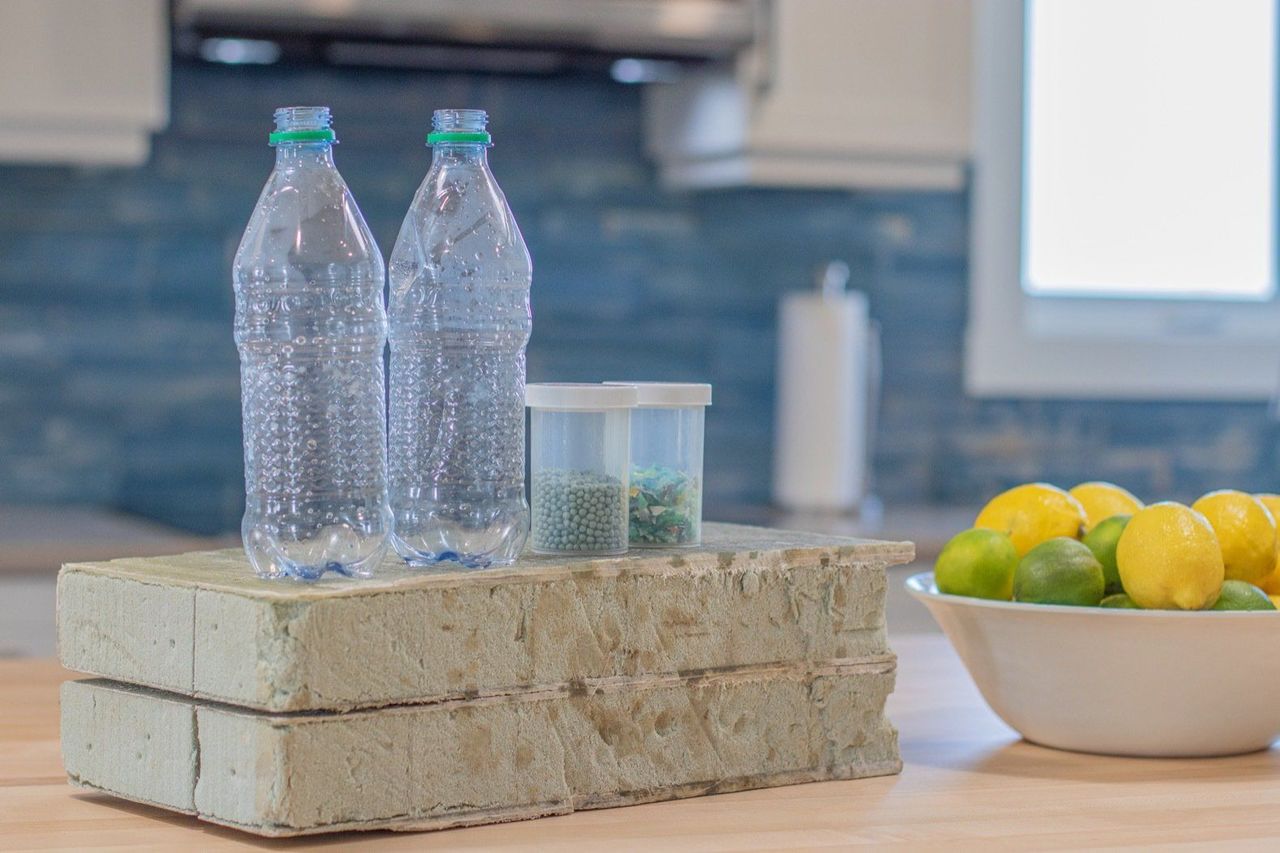 Pictured are two plastic bottles next to capsules containing recycled PET pellets and mulch. Armacell, a company Saulnier is familiar with due to his work in boatbuilding, transforms the pellets into hardened foam that is used as the core of JD Composite's structurally insulated panels.

Recycled PET foam technology has been around for years and is commonly used in the aerospace and insulation industries, however this is the first known use of the product in composite panels for home construction. On its own, PET foam is resistant to mold and rot, but by combining the material with fiberglass, JD Composites has created a product with superior resistance and strength. An 8' x 8' panel tested at an Exova facility withstood 326-mile-per-hour winds-forces twice as strong as that of a category 5 hurricane.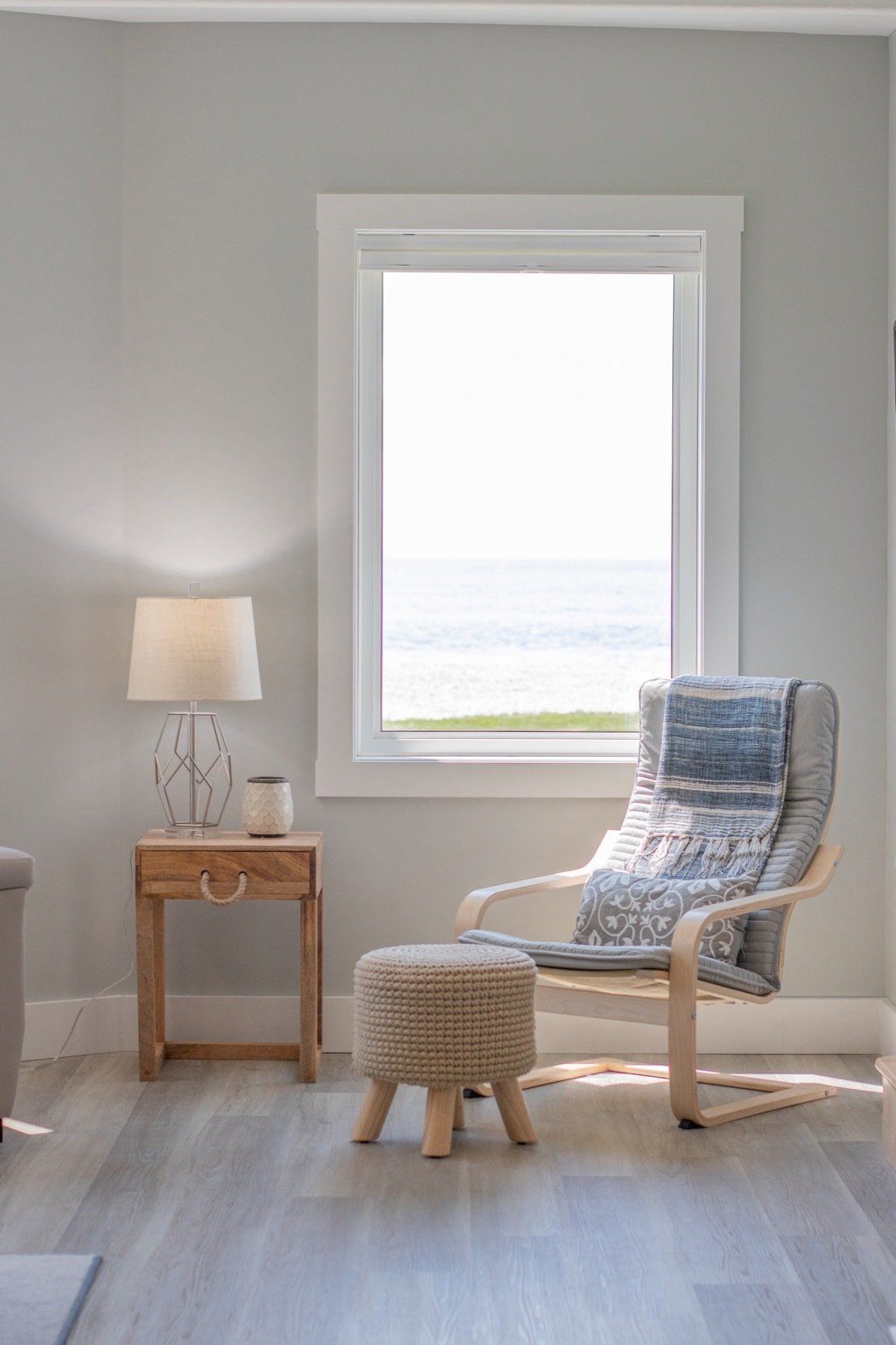 The home is built to the same fire rating as a traditional site-built home, but JD Composites' panels can also be engineered to be extremely fire resistant if special fire-rated resins are used.

The structurally insulated panels also lend the house superior thermal insulation at an estimated rating of R-30 throughout. "The home keeps heat in so well that our electricity bills are staying low," notes German, who praises energy efficiency as one of the 1,806-square-foot home's best features. "The last bill was from April 11 to June 14 for $92.21...this will be a game changer for net-zero home construction."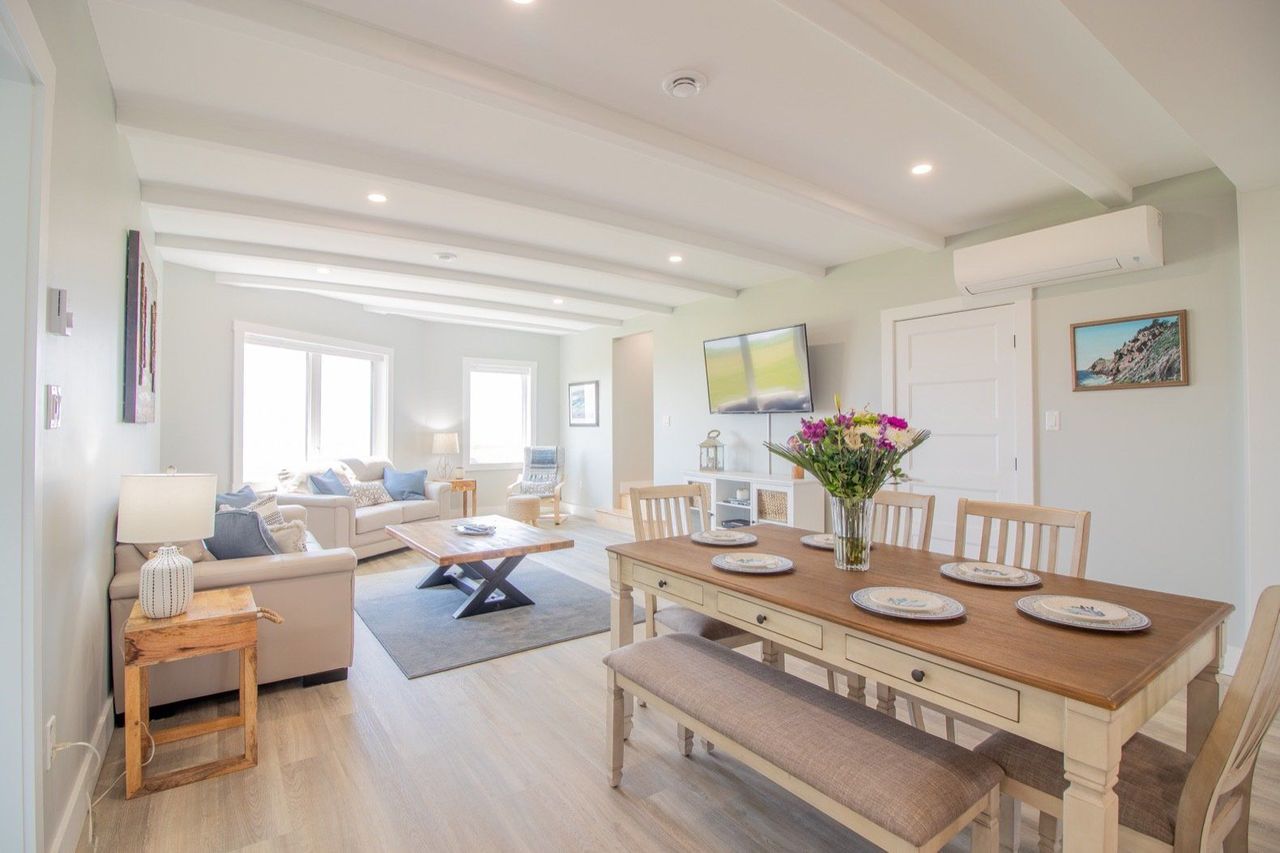 The open-concept design of the house was created by civil engineer Francis Doucet.

Off-gassing is not a concern because the laminated panels are post cured for extended periods of time. "The fiberglass-reinforced plastic used is safe and neutral once cured," adds Saulnier. "Changes in exterior temperatures do not allow any chemicals to leach out either. If that was the case, commercial fishing and pleasure boating would be extremely dangerous as similar technology is used by the marine industry for pleasure crafts, yachts, ferries, and some cruise ships."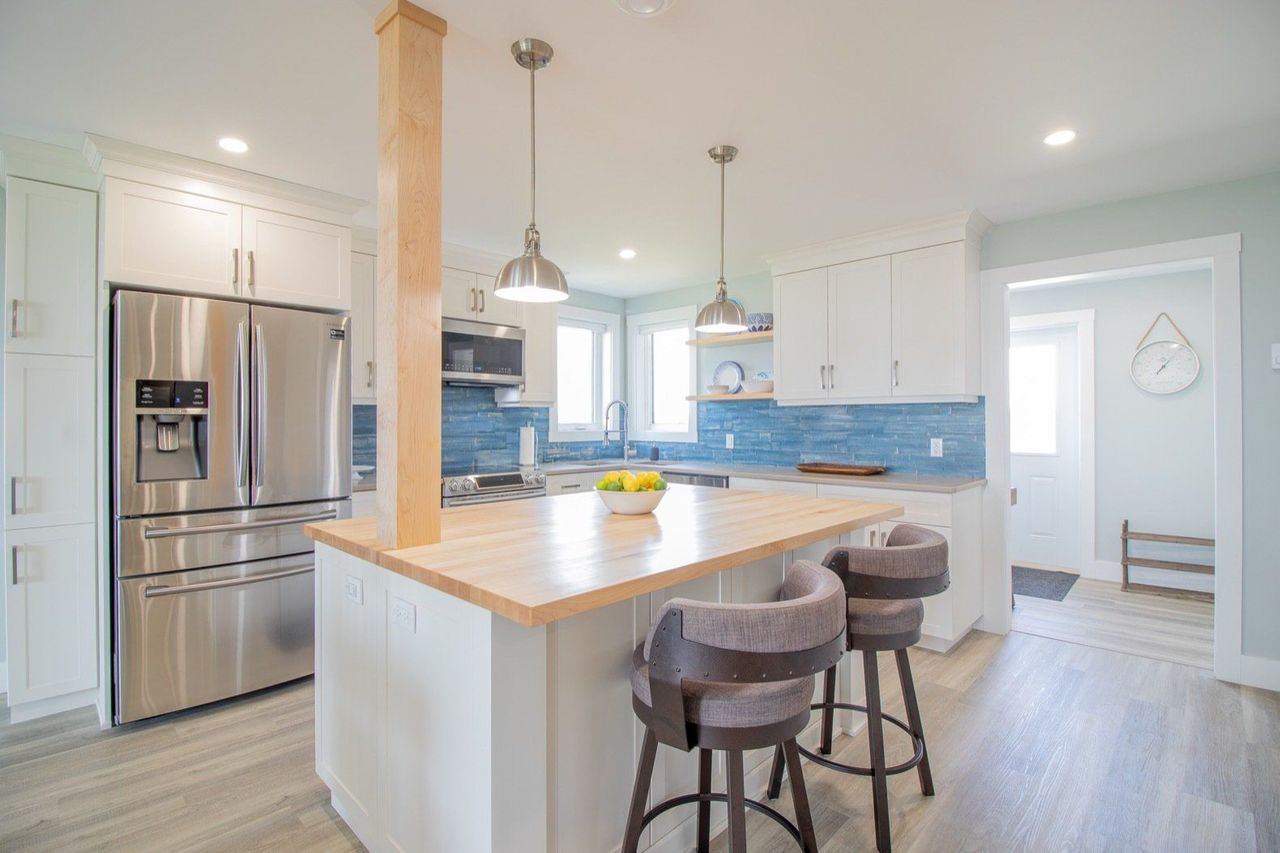 The modern interior design and finishes are by interior designer Mackenzie Waterman.

Having garnered praise around the world from Kuwait to Russia, JD Composites' Recycled House is paving the way for Saulnier and German's future goals.

"Our intent is to further develop the technology so it can be licensed and built all around the world, and we would continue to try different things to bring to various builders," says German. "Many hurricane-prone areas need this product, and we plan on delivering. North American building code needs to adapt, but it will take some time for them to adjust and learn our technology through testing-but we are in it for the long term."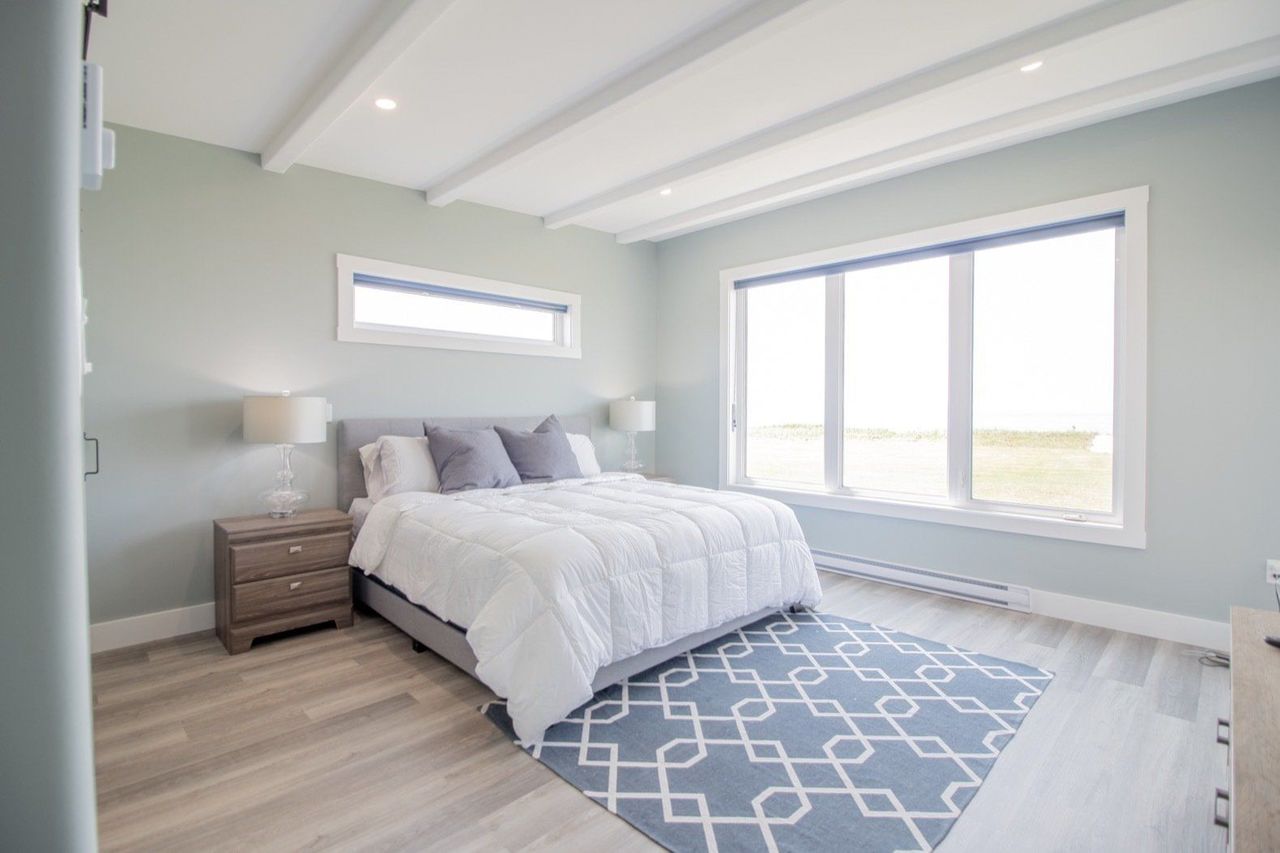 The Recycled House includes three bedrooms and two bathrooms.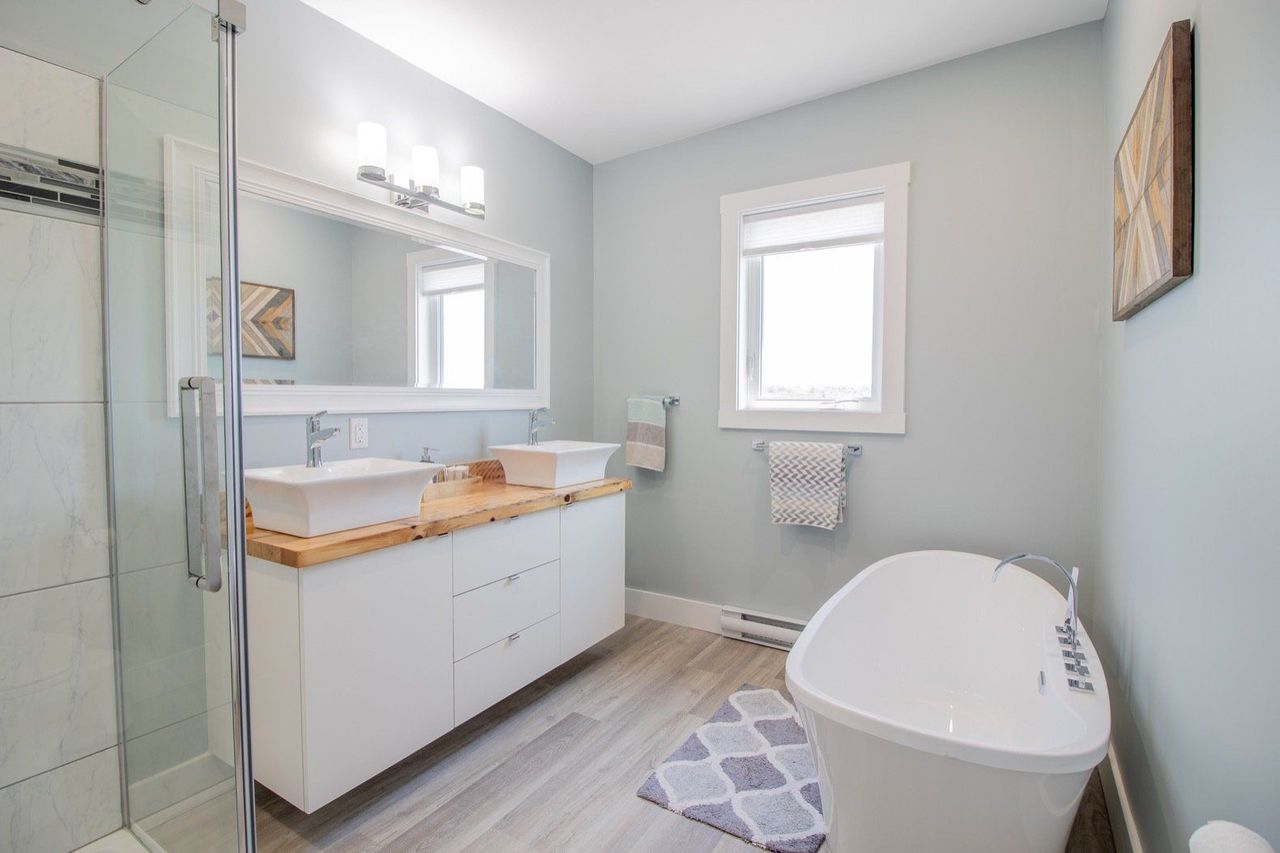 A peek inside one of two bathrooms in the house.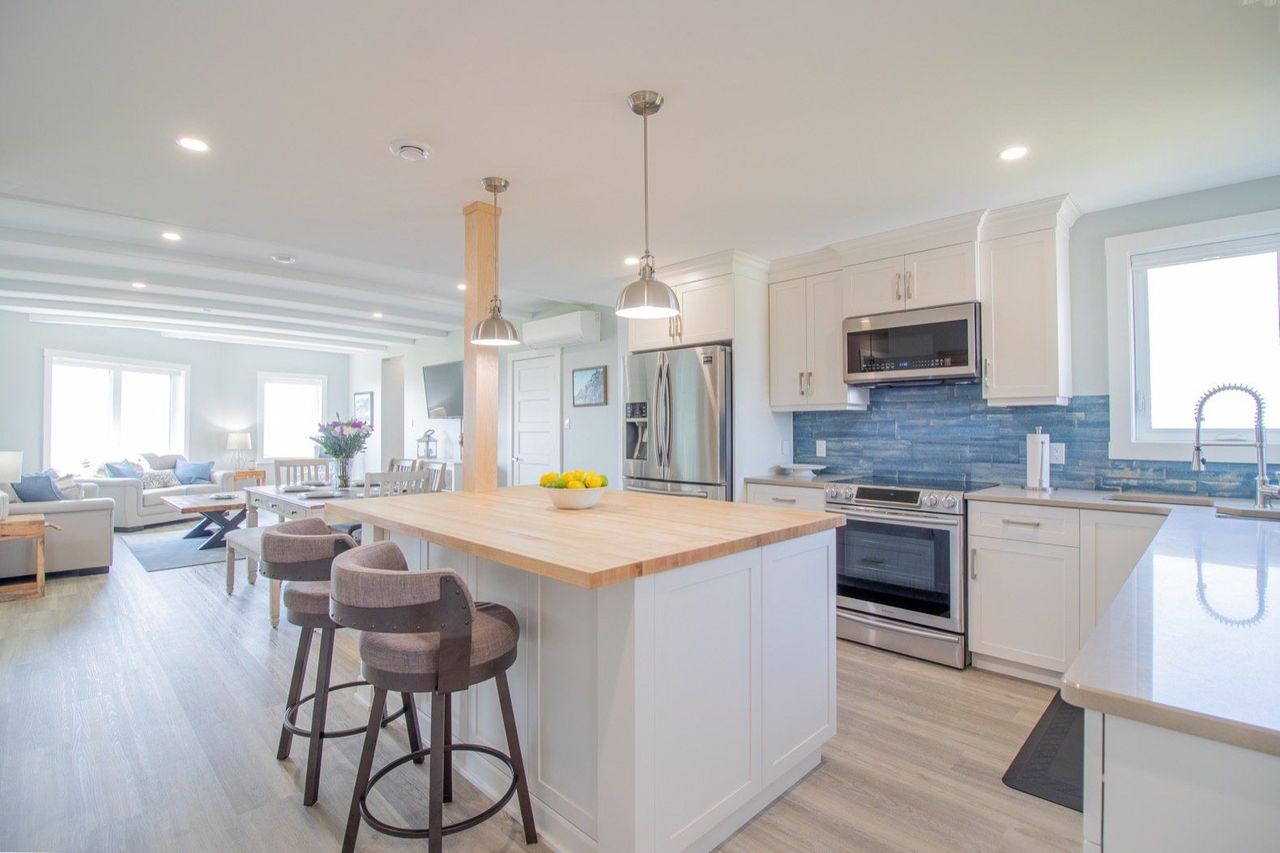 The house can be built for approximately the same cost as a traditional site-built home, yet the Recycled House offers superior energy efficiency and the added value of a lower carbon footprint.

The Recycled House, which was unveiled to the public on June 24, has been put on the market for $490,000 and is listed by James Dwyer of Press Realty. Saulnier and German also have plans to list the home on Airbnb until it sells.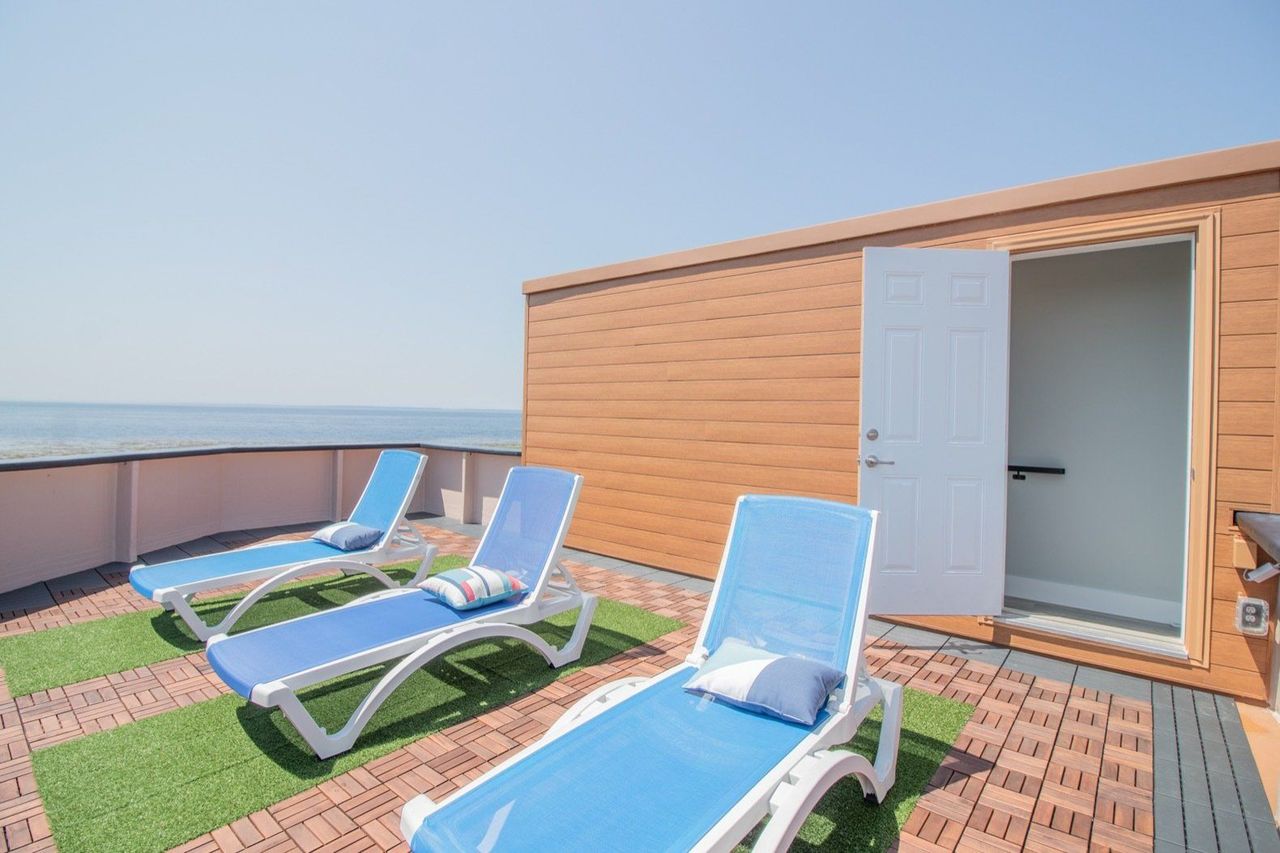 The rooftop deck is one of Saulnier and German's favorite parts of the home due to its ocean views and privacy.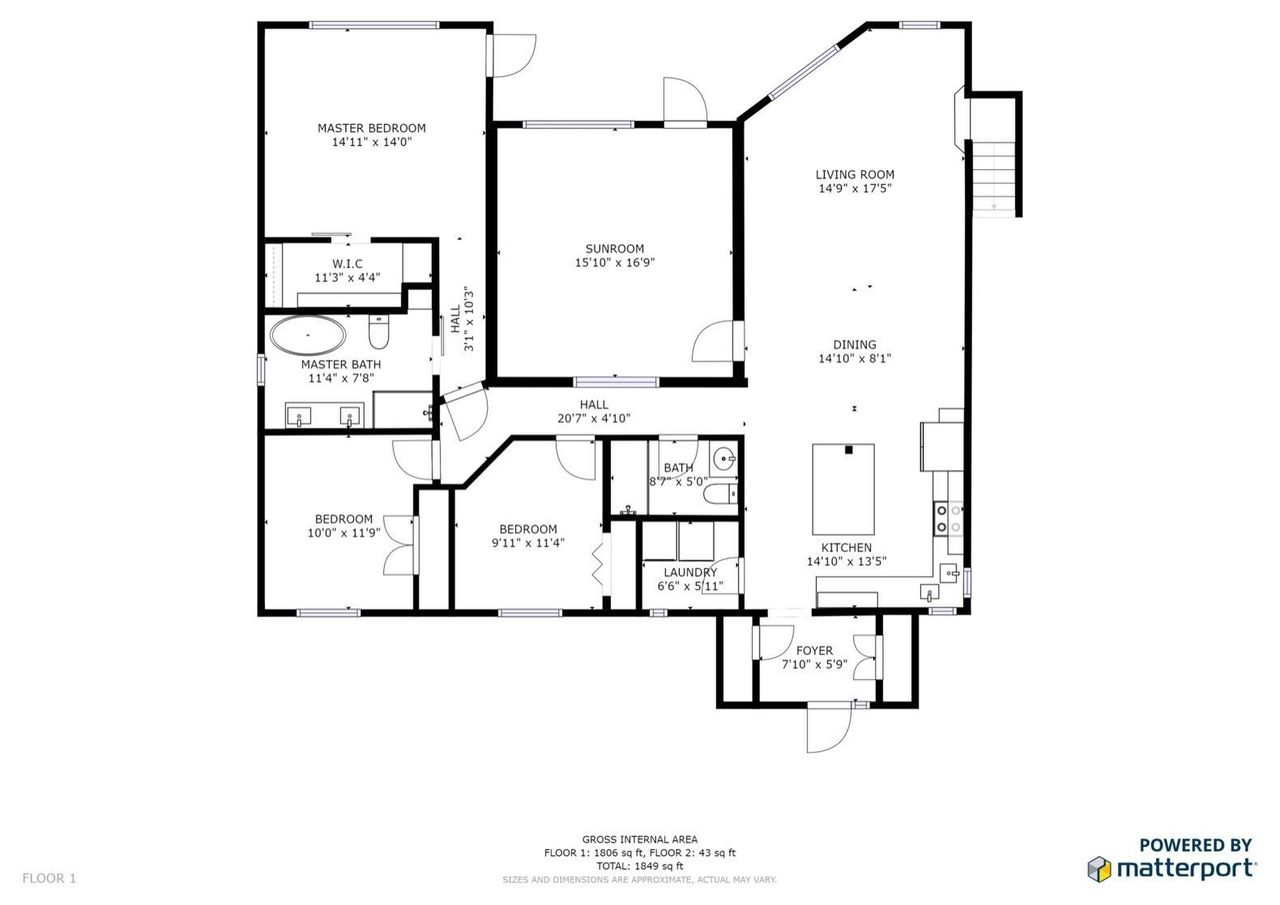 Recycled House floor plan