Situated on a sweeping two-acre lot, this 452-square-foot abode is just right for two.
In order to create a small yet comfortable vacation home for a young couple, the multidisciplinary workshop TACO, or Taller de Arquitectura Contextual, sited it in the corner of a two-acre lot, then employed built-in elements for an "intuitive" interior layout.

Rough stucco mixed with artisanal paint conveys warmth and texture, while precisely placed apertures connect the interior to the remote setting. "The objective was to achieve a reflective and contemplative place that links the occupant with the surrounding wild landscape," said the firm.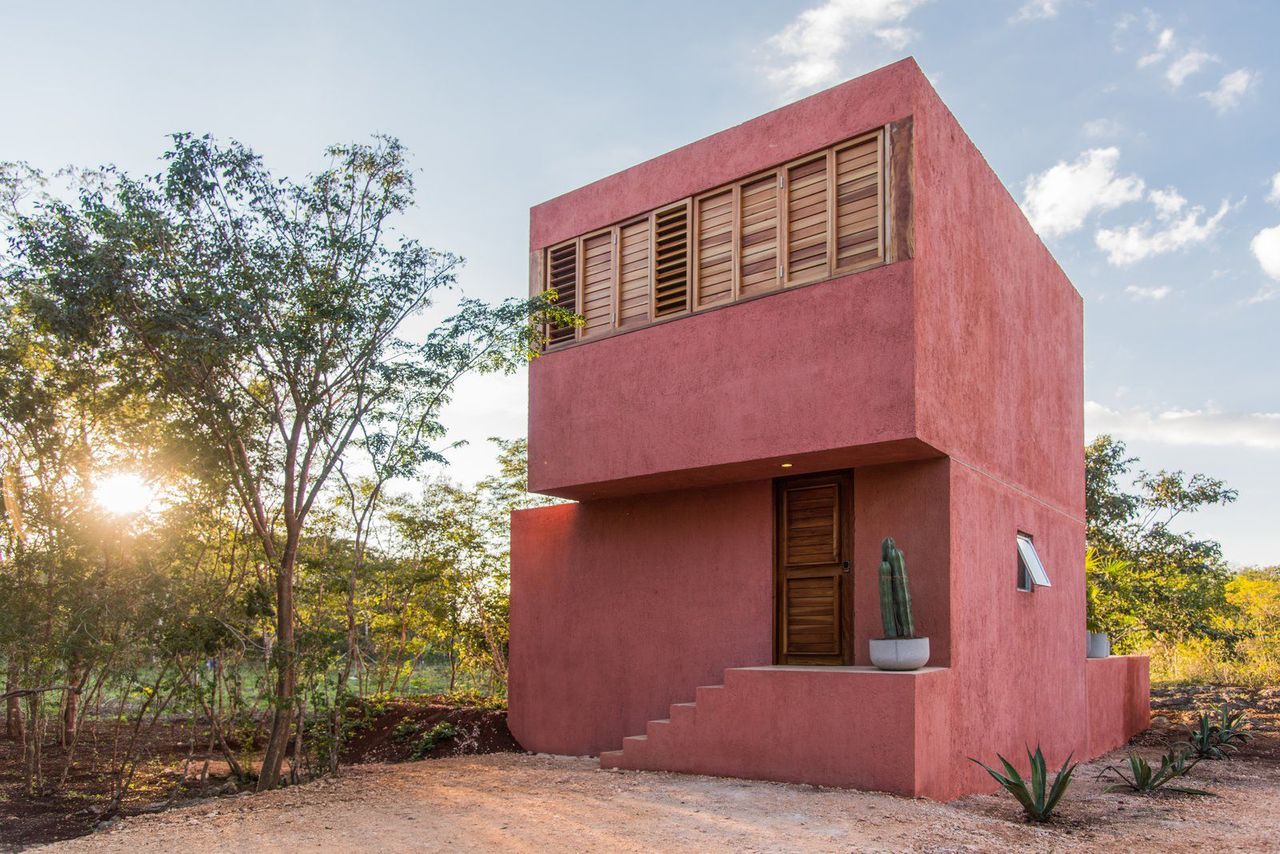 The home was built on a platform, as the architects wanted it to be raised off the ground to discourage wild animals from entering.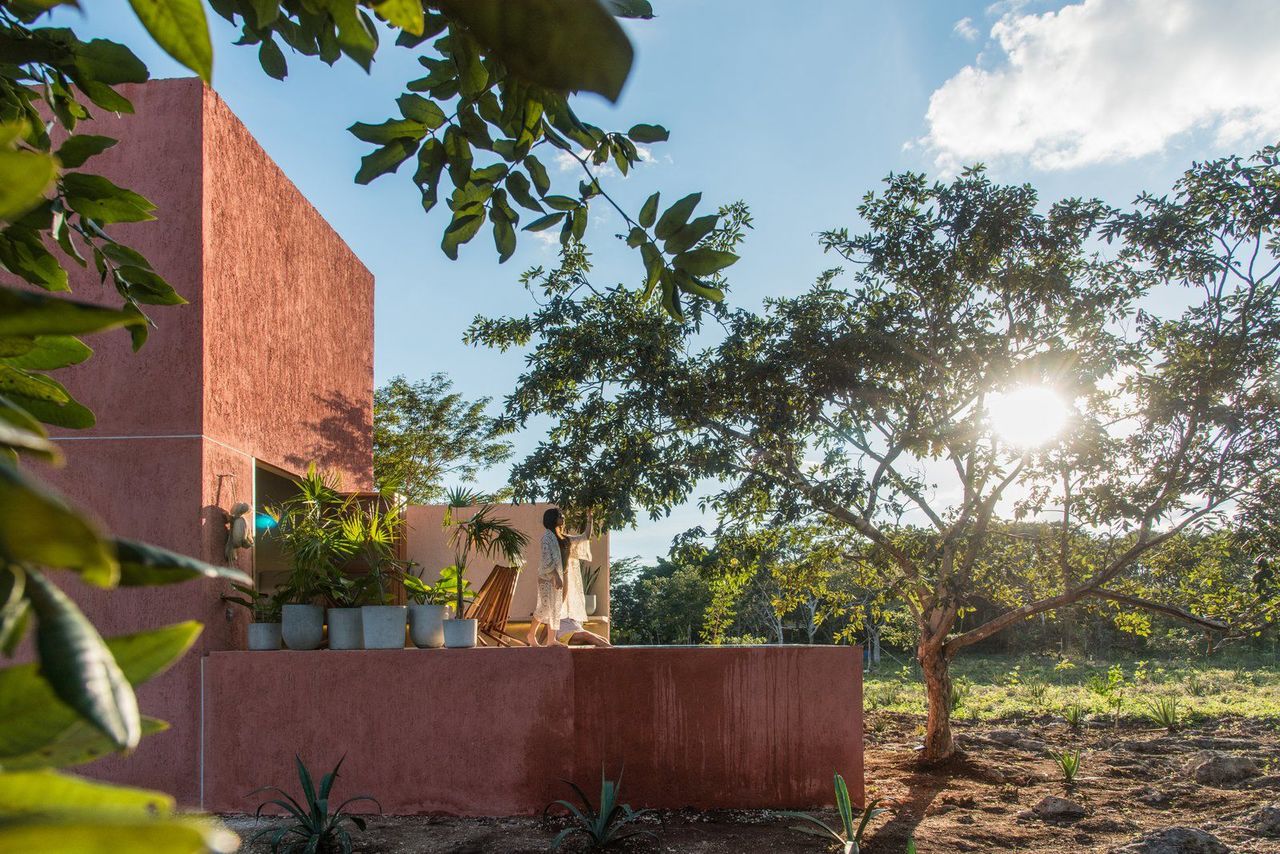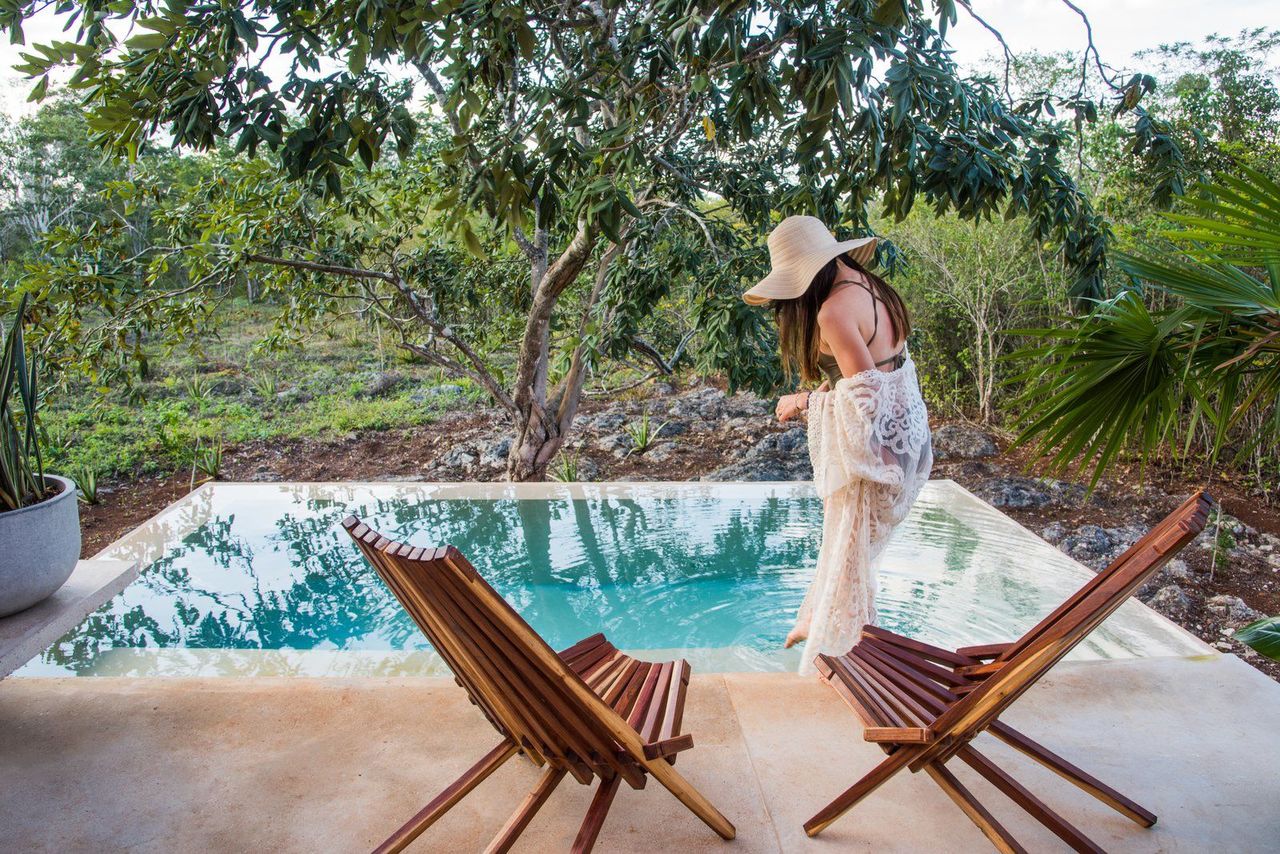 This also made it possible to include a pool that seamlessly joins with the rear terrace, since the rocky terrain prevented excavation work.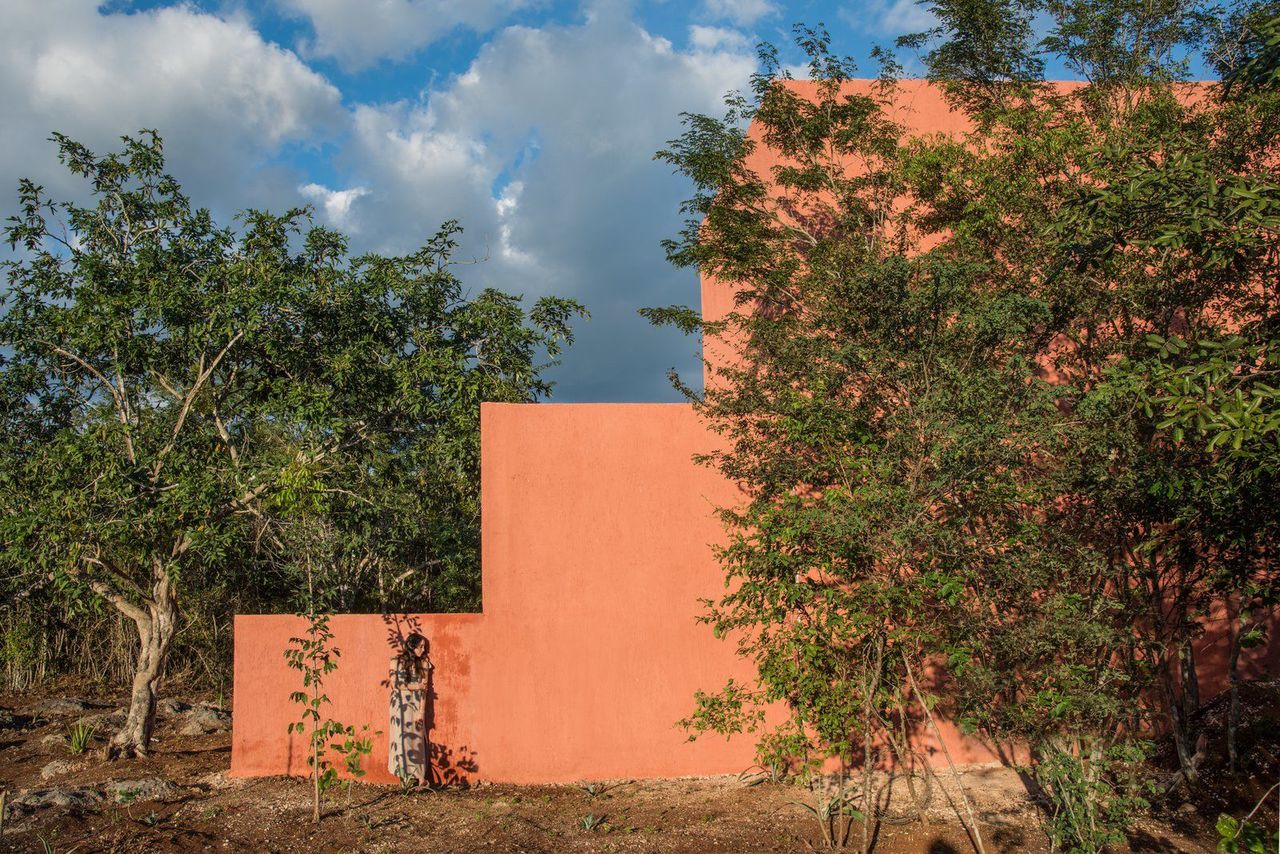 The geometric wall on one side acts as a screen to protect the structure from winds and noise. It also provides privacy for the living areas oriented towards the back of the house.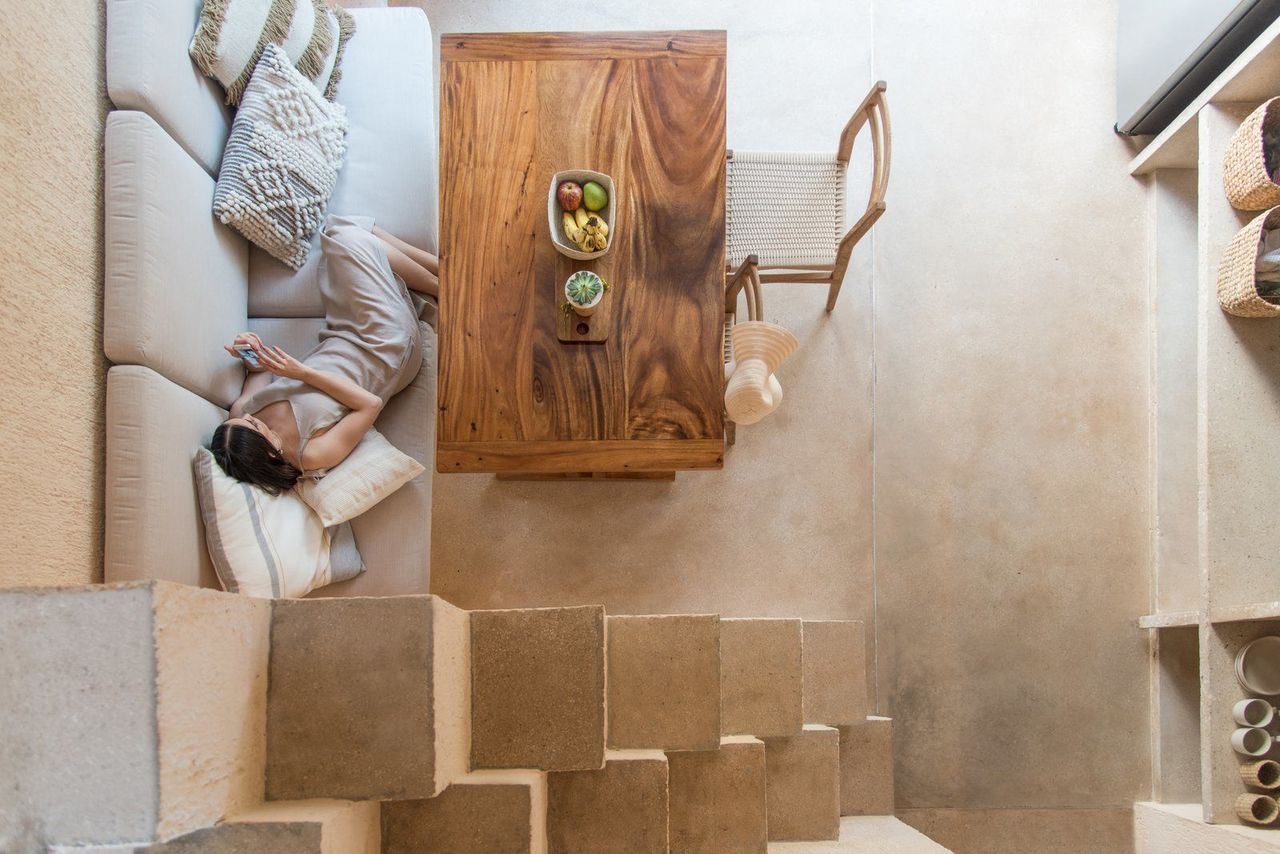 The condensed, double-height footprint fits a combination living/dining/kitchen area on the main floor and a bedroom on the mezzanine. A bathroom, storage closet, and exterior staircase are tucked under the mezzanine.

The compact kitchenette is kept to one wall and appears of a piece, thanks to a continuous counter that hosts the sink, cooktop, and fridge.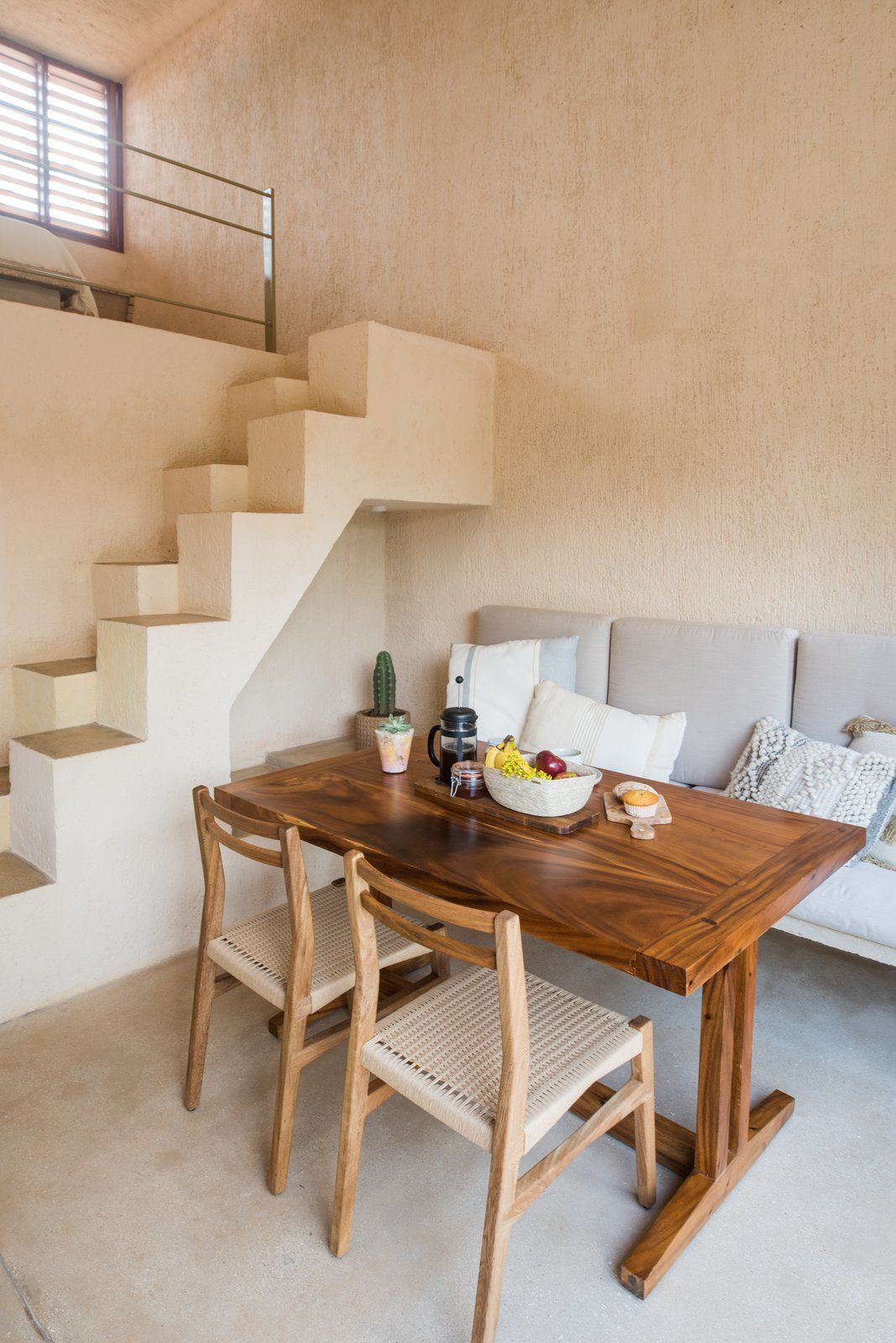 The warm wood furnishings stand out against the sculptural staircase, which references the form of the wall outside.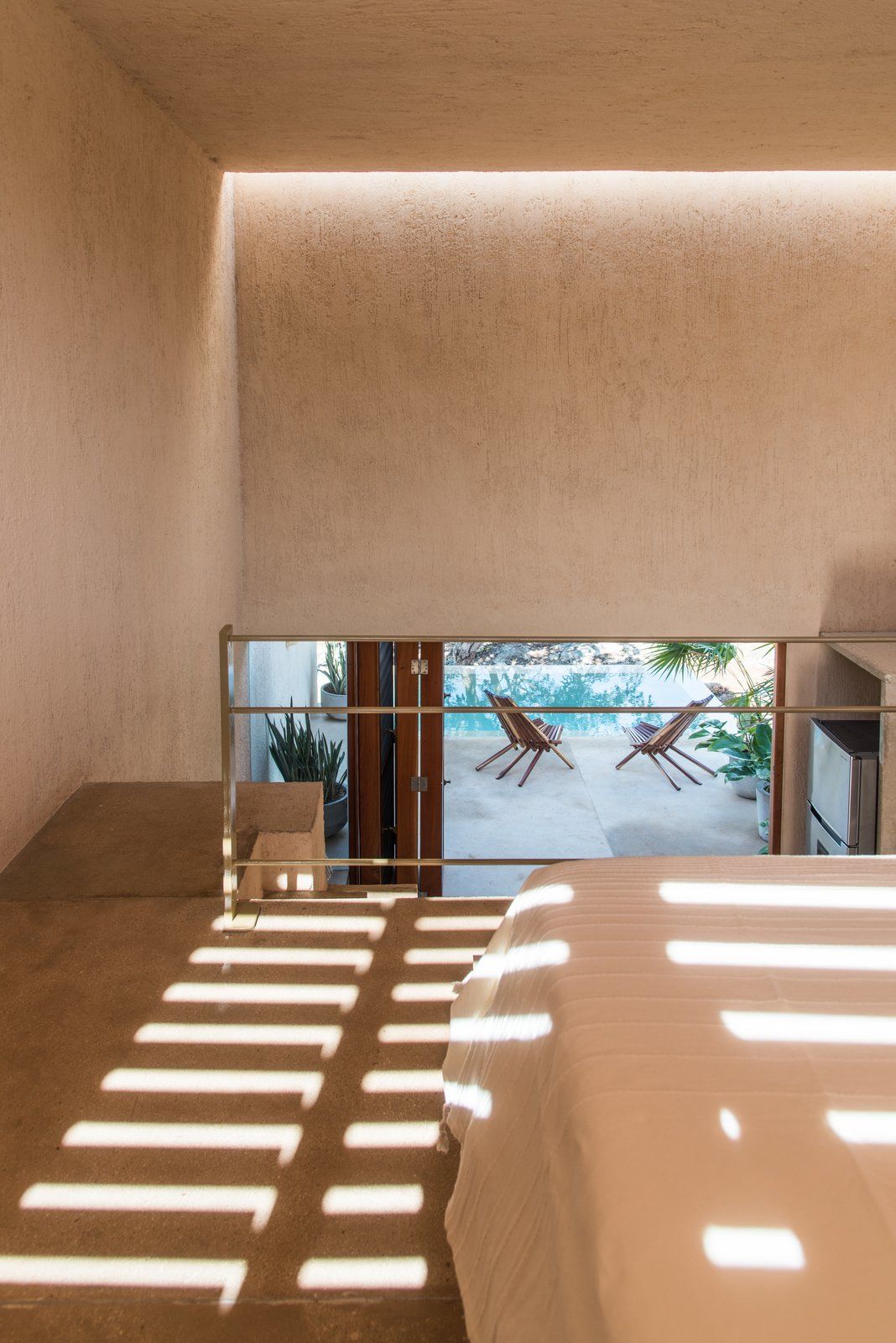 The back of the house opens to the pool and landscape, which can be appreciated from the bed on the mezzanine.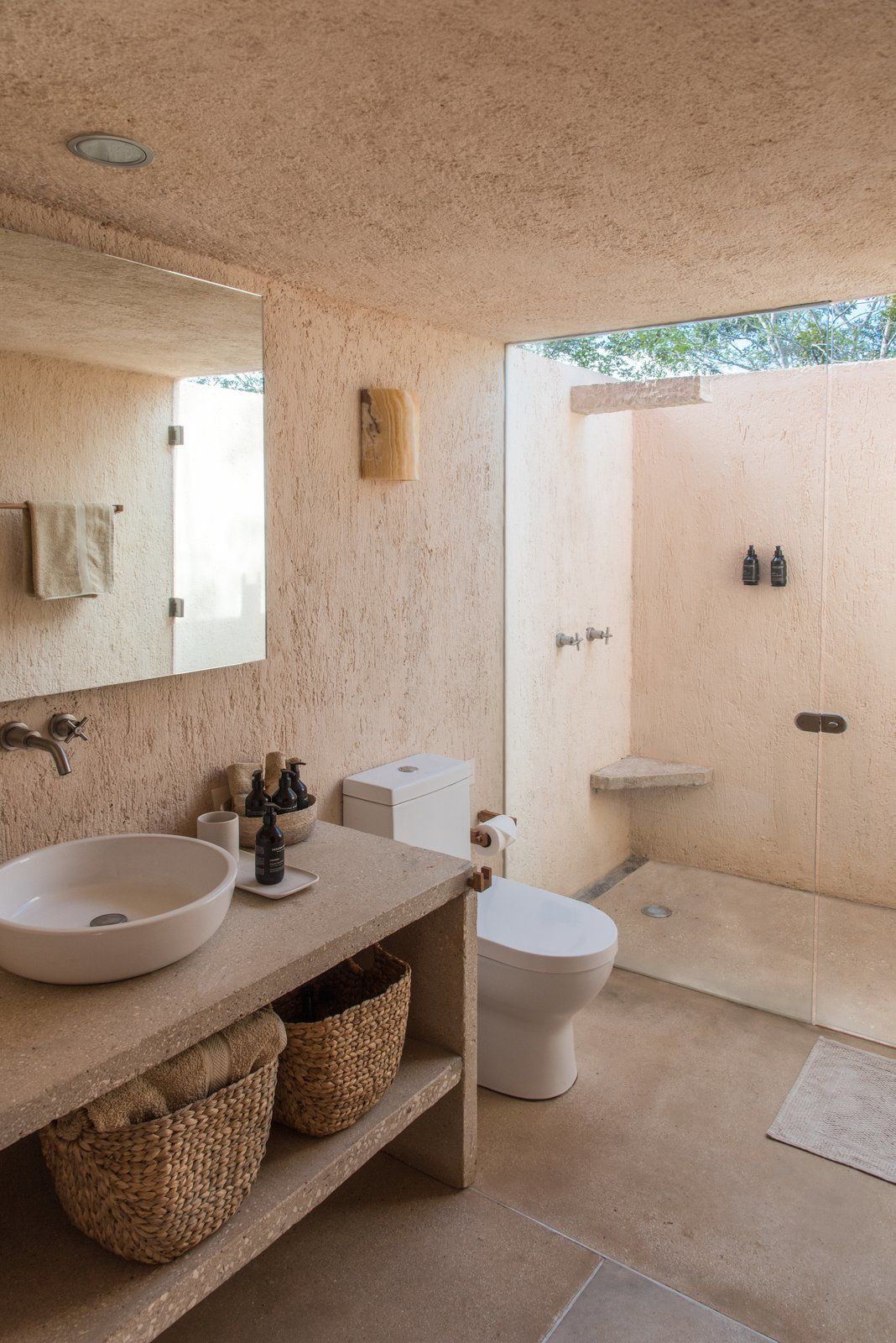 The upper floor has a smaller footprint than the lower floor. This created an opportunity to remove the ceiling in the shower to let the owners bathe outdoors in privacy.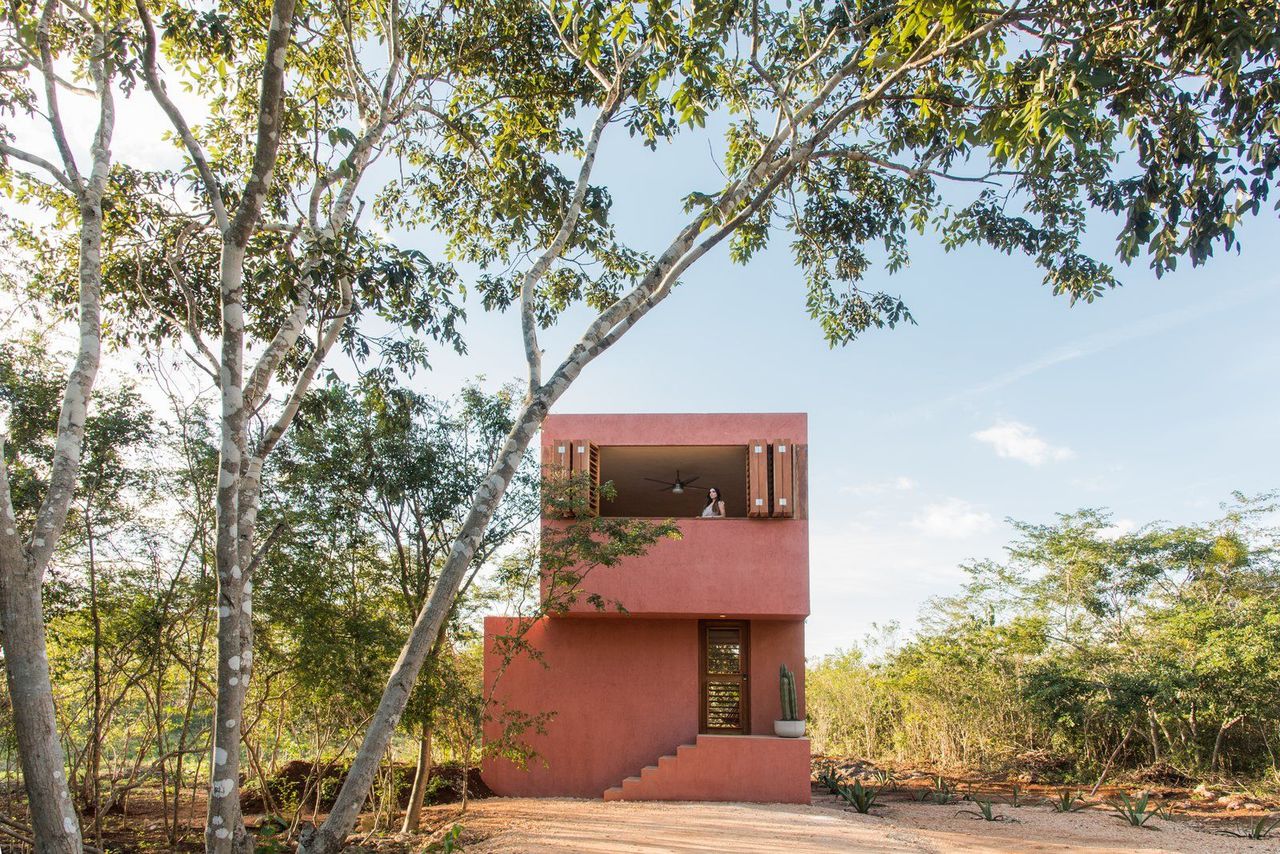 The front view shows how the box at the upper level is stepped back for the outdoor shower and also forms an overhang for the front steps. The large second-floor window is positioned over the bed.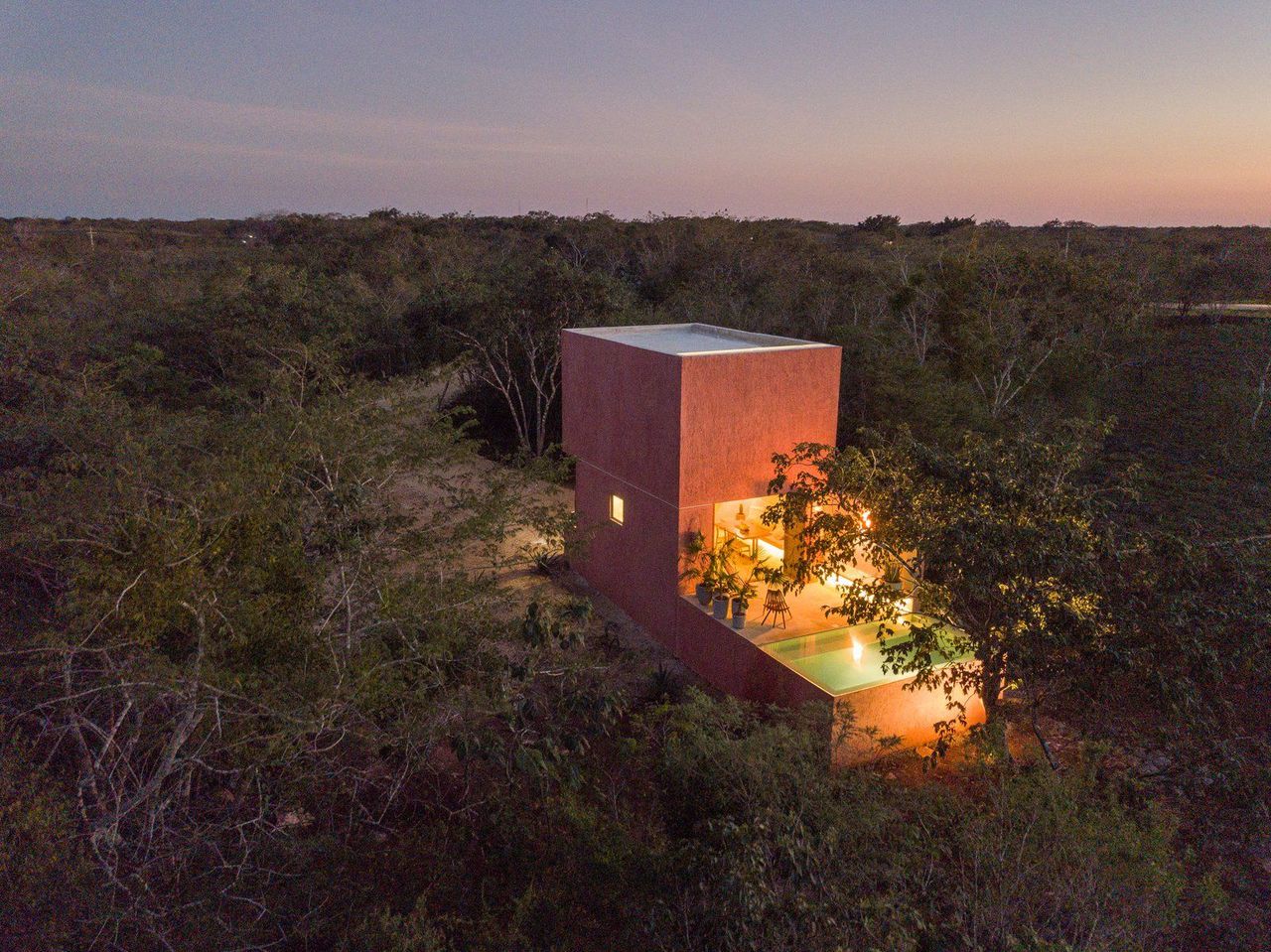 In accordance with the brief, the firm left the landscape largely in its natural state.