A NODE prefab, Solar Studio in West Seattle produces 100 percent of its own energy-and rental income for its eco-conscious owner.
When Seattle homeowner Karen Stone reached out to architect Matt Wittman of the local firm Wittman Estes to design and build an affordable, one-bedroom studio in her backyard, the project produced more than just an eco-friendly prefab on a budget.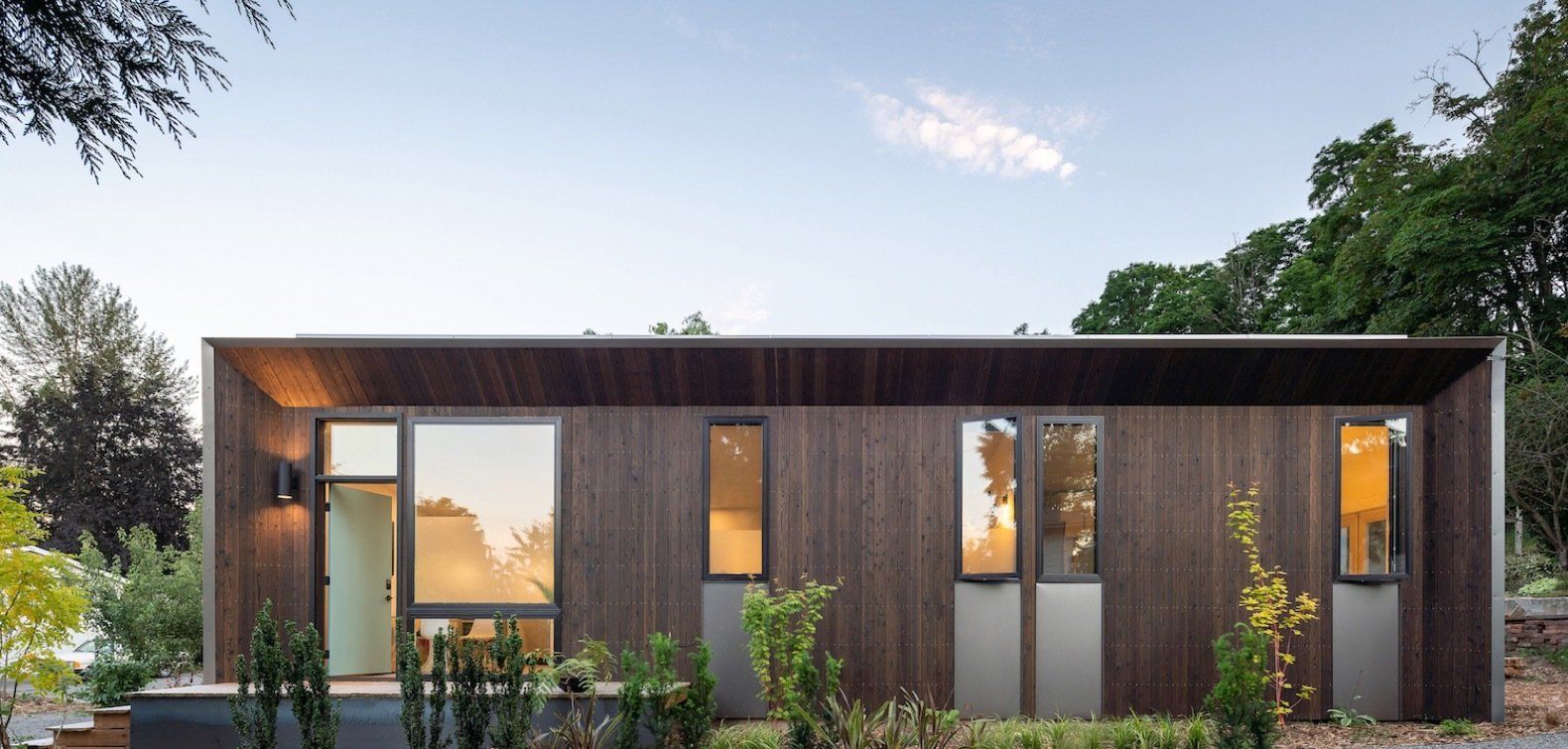 Charred using the traditional Japanese wood preservation technique called shou sugi ban, the locally sourced cedar planks provide the home with a handsome, low-maintenance facade.

Not only did Stone's unit-dubbed Solar Studio after its solar rooftop panels-become the first in a series of prefab designs crafted for NODE, a prefab tech company that's making well designed, carbon negative, non-toxic homes easily accessible, but the backyard studio also became the city's first DADU (Detached Accessory Dwelling Unit) with the International Living Futures Institute's (IFLI) zero-energy certification. IFLI has developed and promotes the highest standards in the built environment for sustainability and health.




Angled towards the sun, the solar panels meet all of the studio's energy needs with enough energy left over to power the adjacent house.

"NODE is developing an assembly system for homes, increasing quality while reducing time and cost, delivering good design and deep sustainability with a guaranteed price and schedule – something you just can't do with conventional construction," says Don Bunnell, NODE's co-founder and CEO.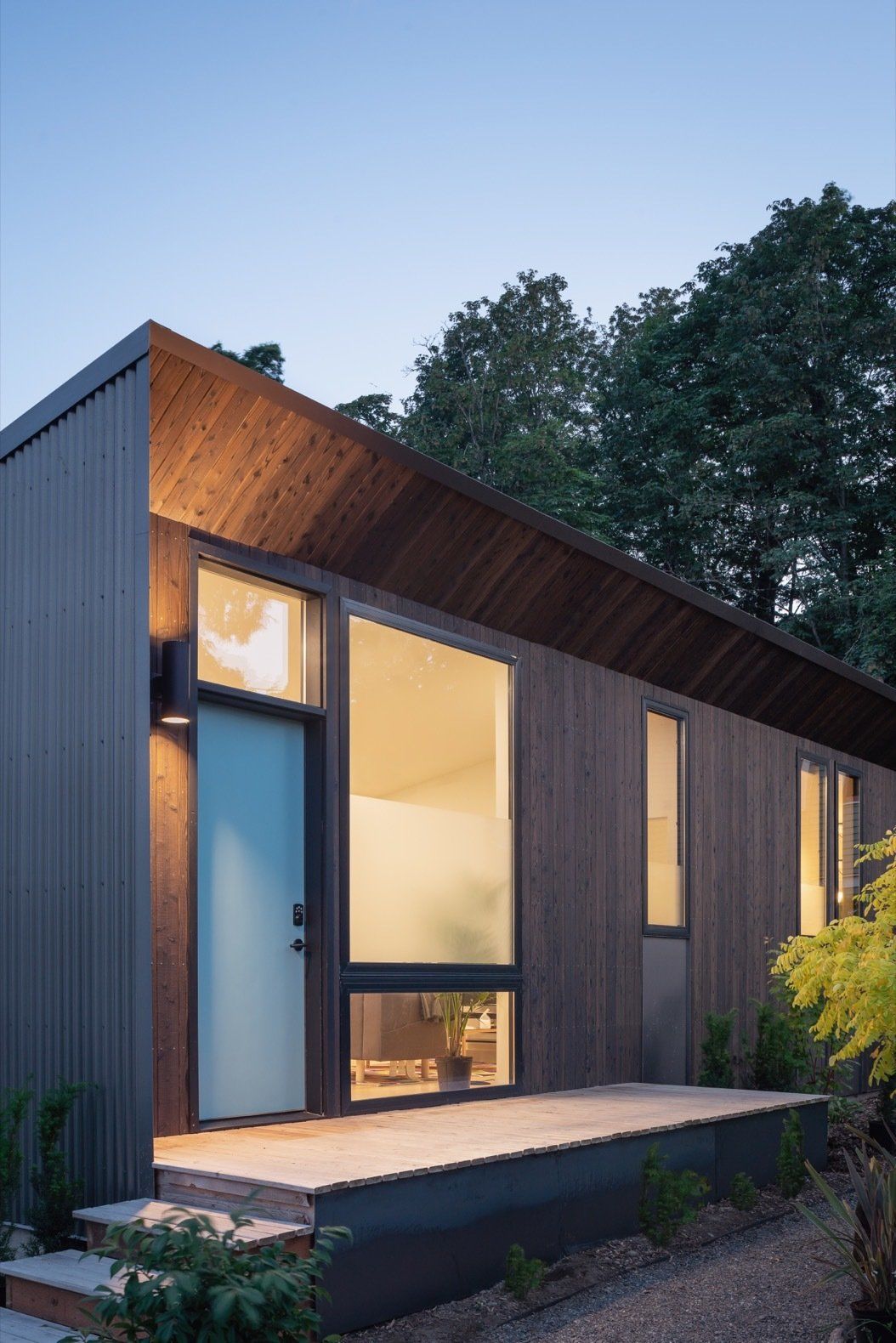 The roof overhang provides protection from solar heat gain and the elements.

In addition to producing solar energy, the Solar Studio also generates side income for Stone, who lists the one-bedroom unit on Airbnb.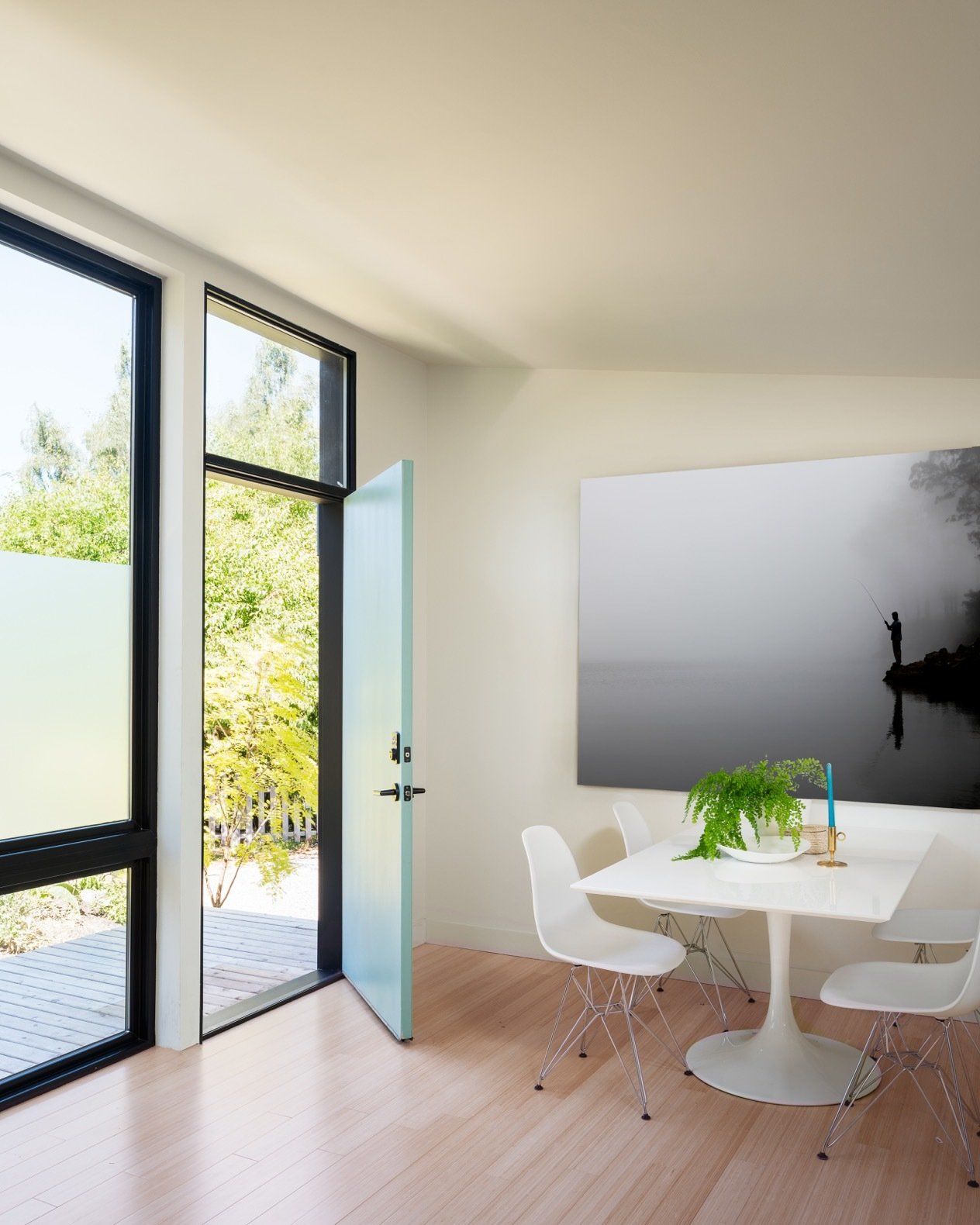 Continuing the midcentury modern aesthetic, the dining room includes a tulip-style dining table with Modernica shell chairs.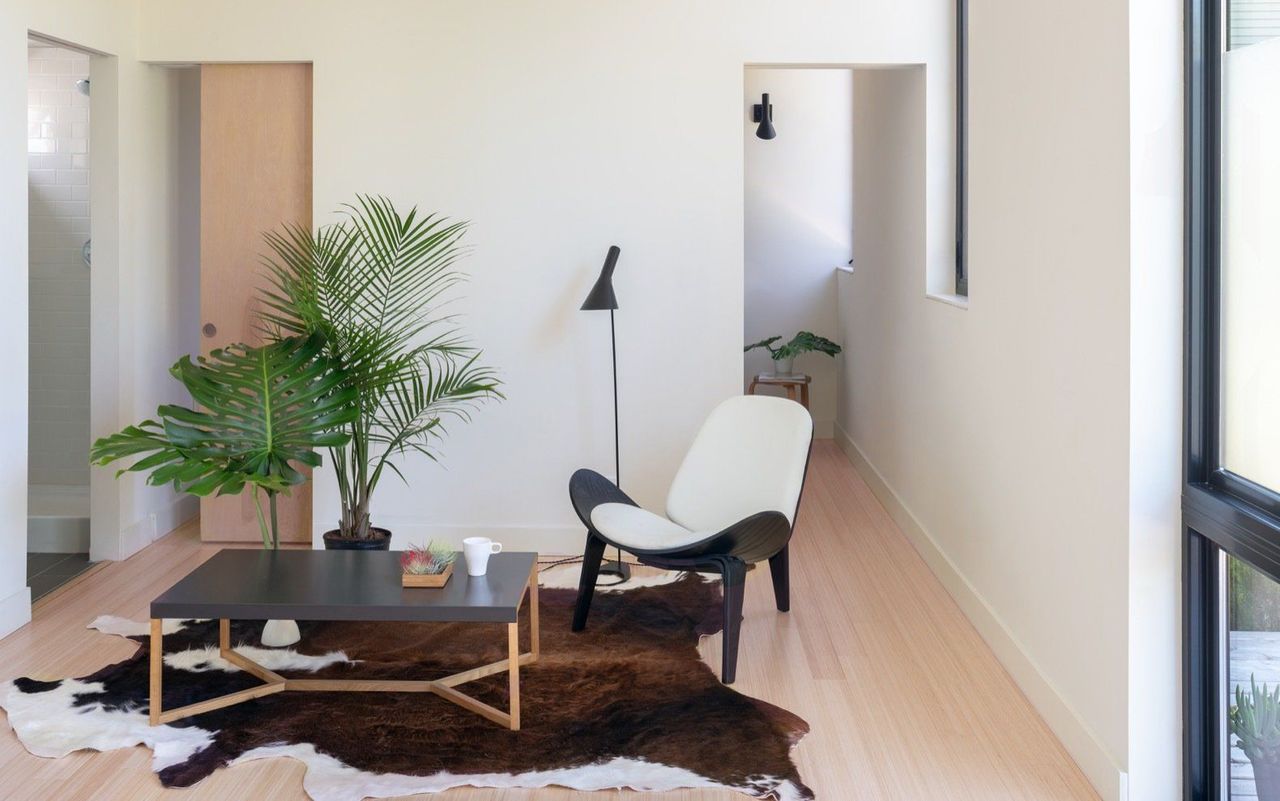 The living room is simply furnished with an IKEA cowhide rug, a France and Son floor lamp, a replica of the Hans Wegner CH07 Lounge Chair, and tropical plants for a pop of color. Double pocket doors provide privacy.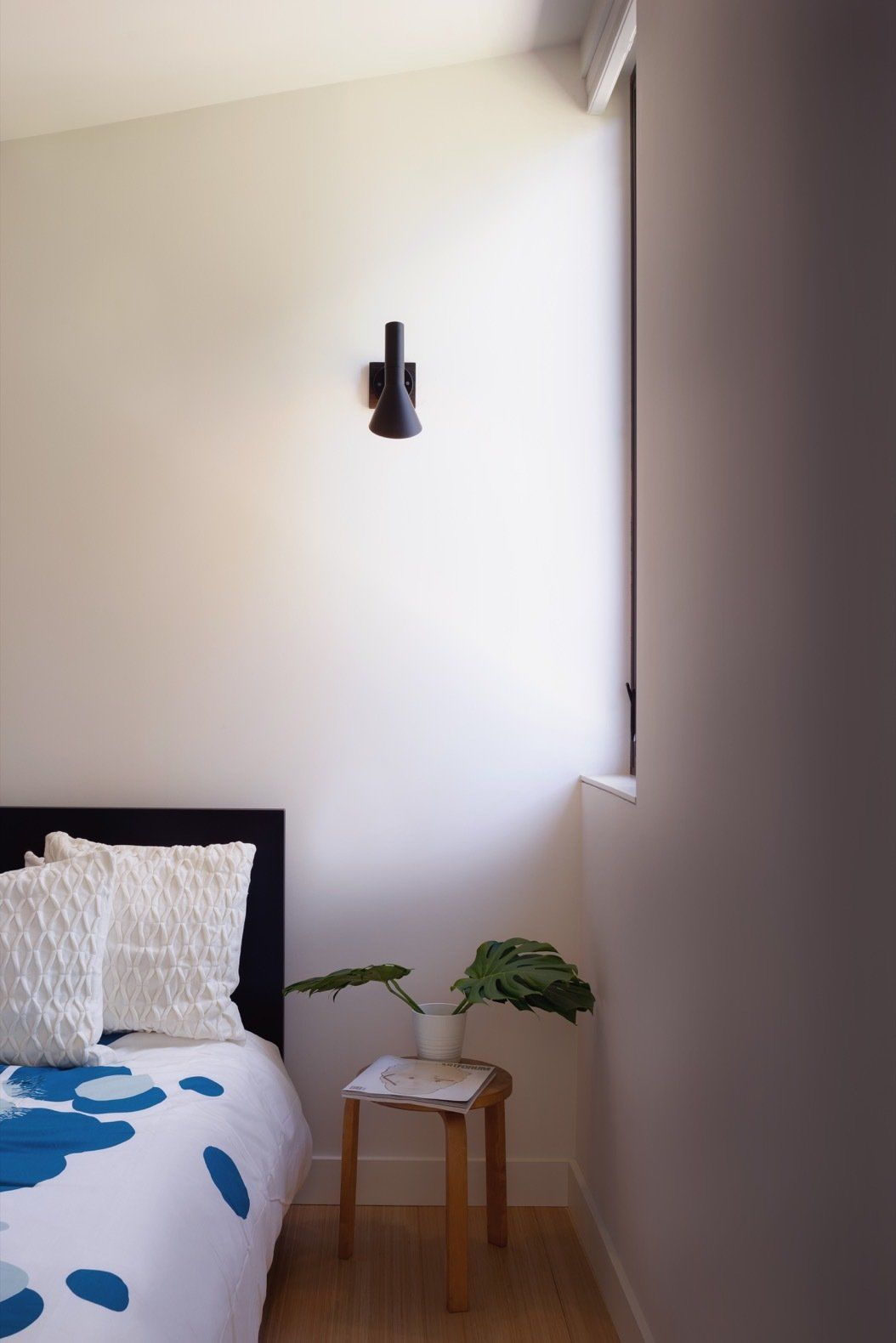 An Alvar Aalto stool serves as a side table in the bedroom. The north-facing window brings in ample natural light.

"As a system of components, the entire home can be shipped almost anywhere and assembled in days," Wittman says.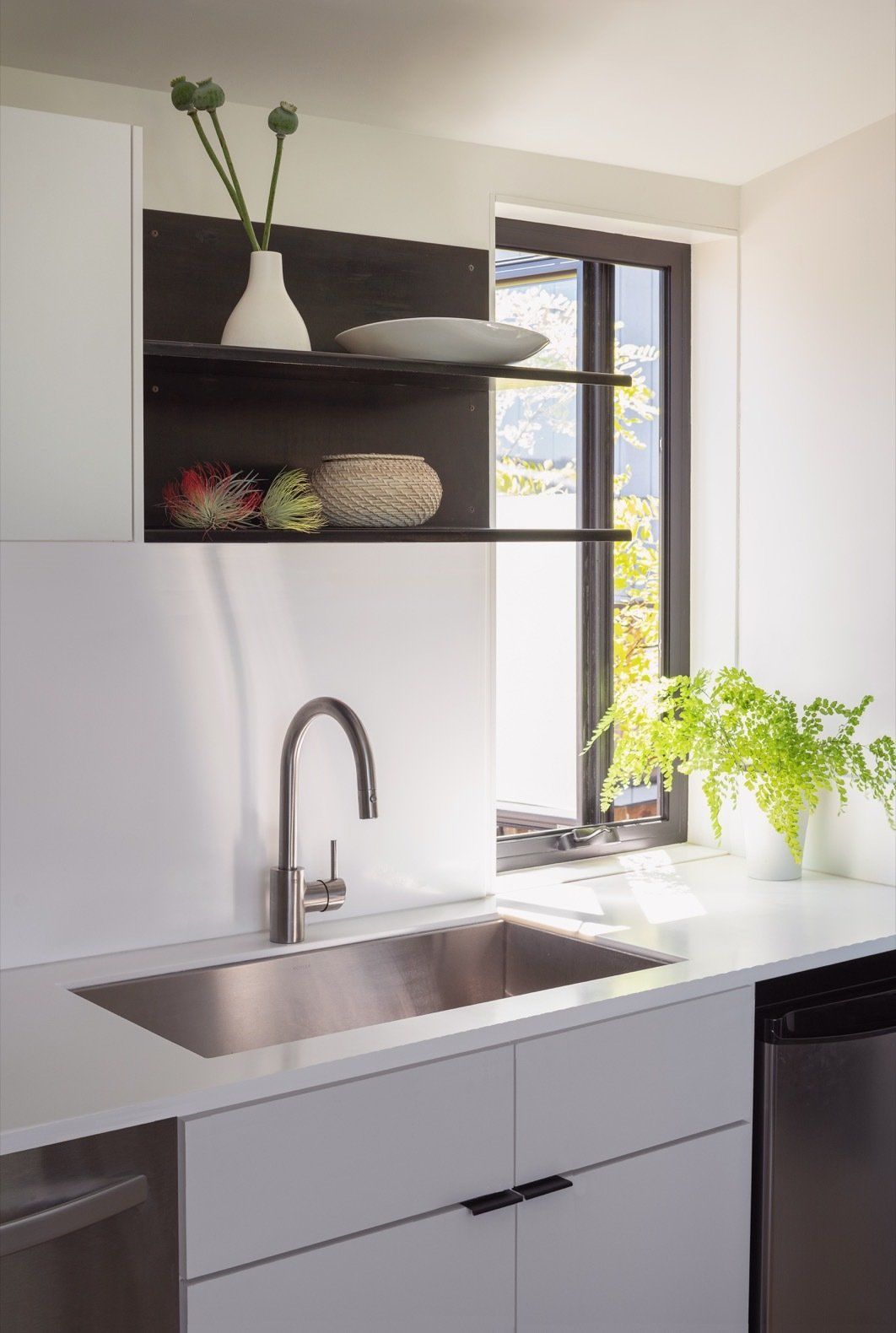 The compact kitchen is fitted out with Whirlpool appliances, including the wall oven, cooktop, dishwasher, and refrigerator.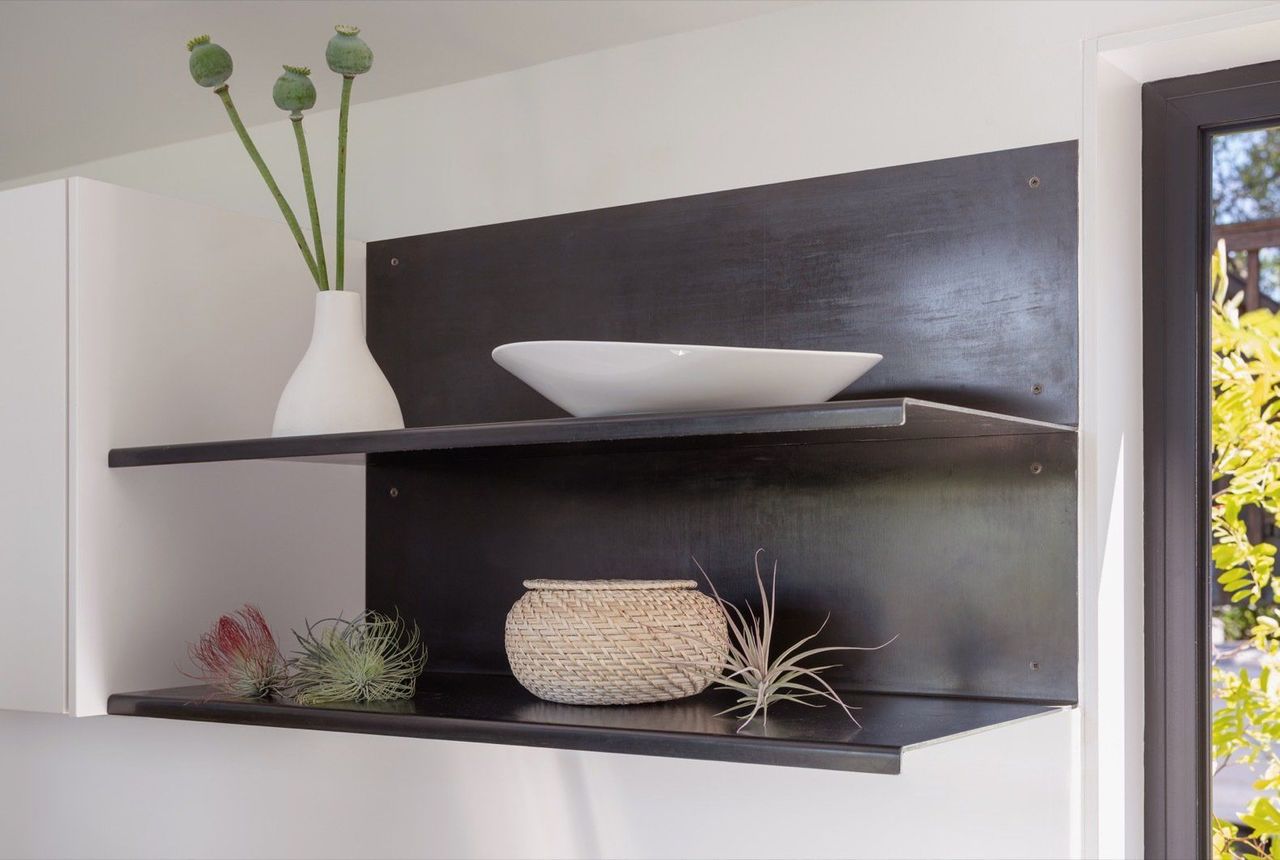 Wittman Estes designed the raw carbon steel shelving.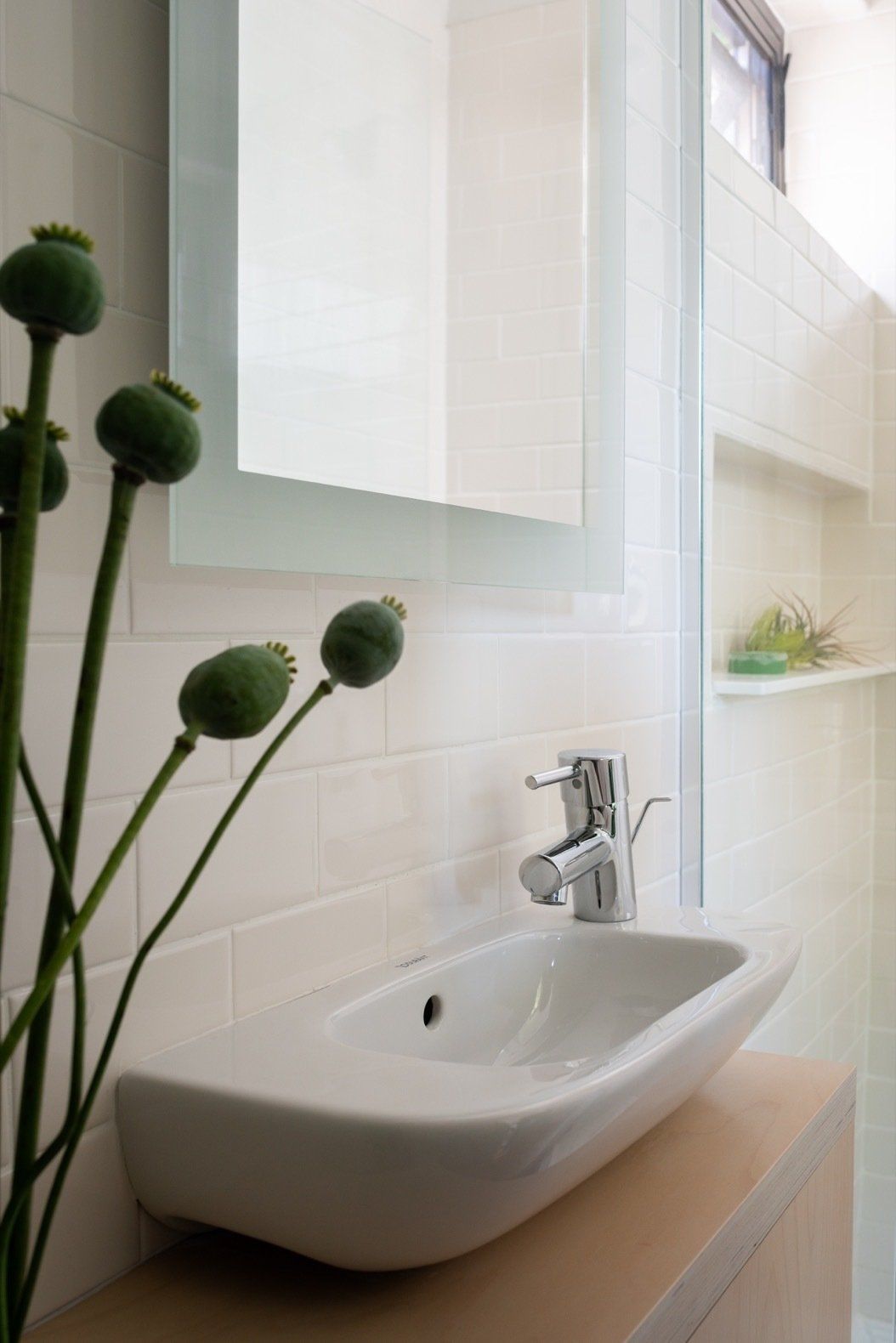 The compact bathroom is equipped with low-flow fixtures, including this D-Code sink by Duravit.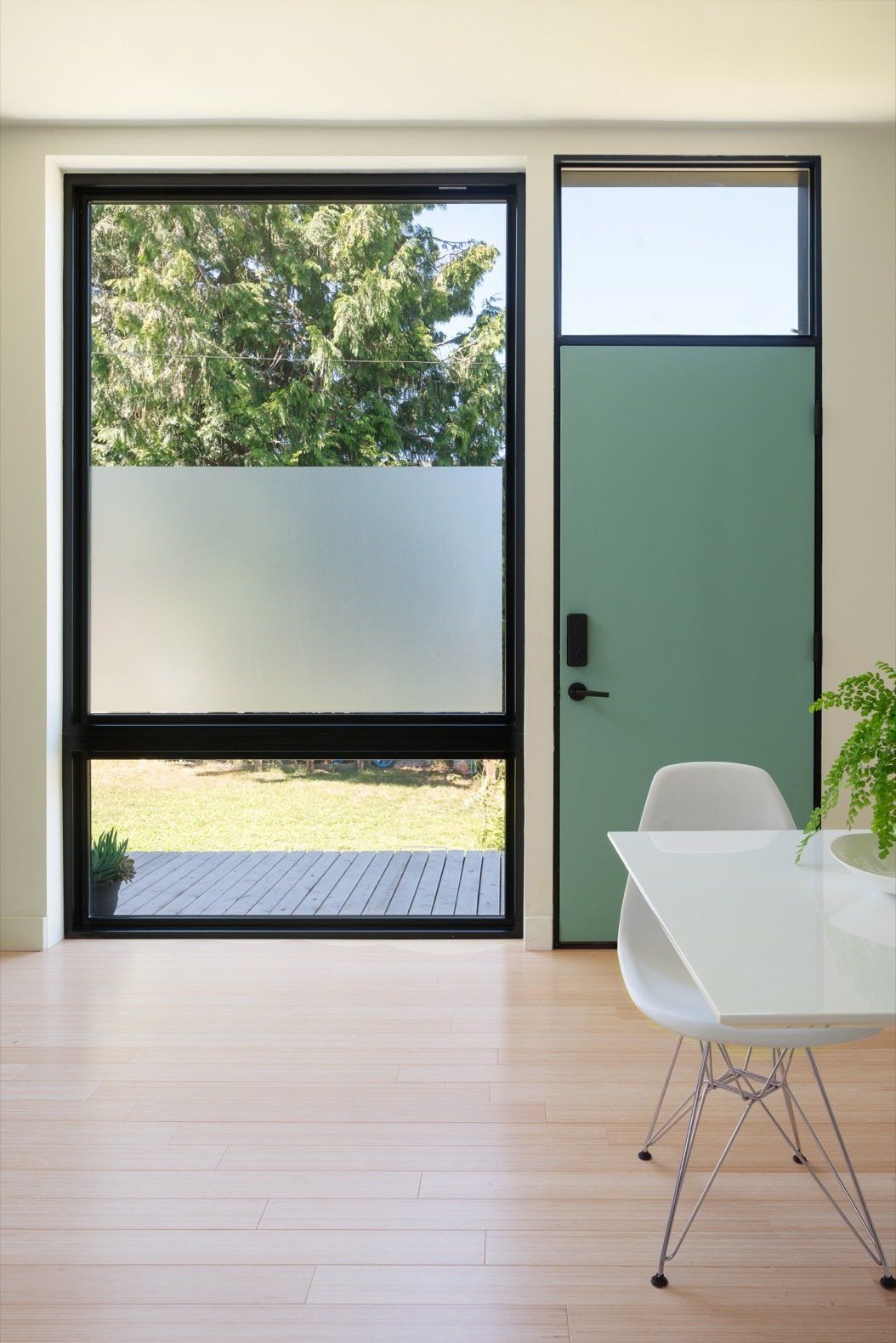 Locally sourced, low-emitting materials were used inside and out. The floors throughout are bamboo.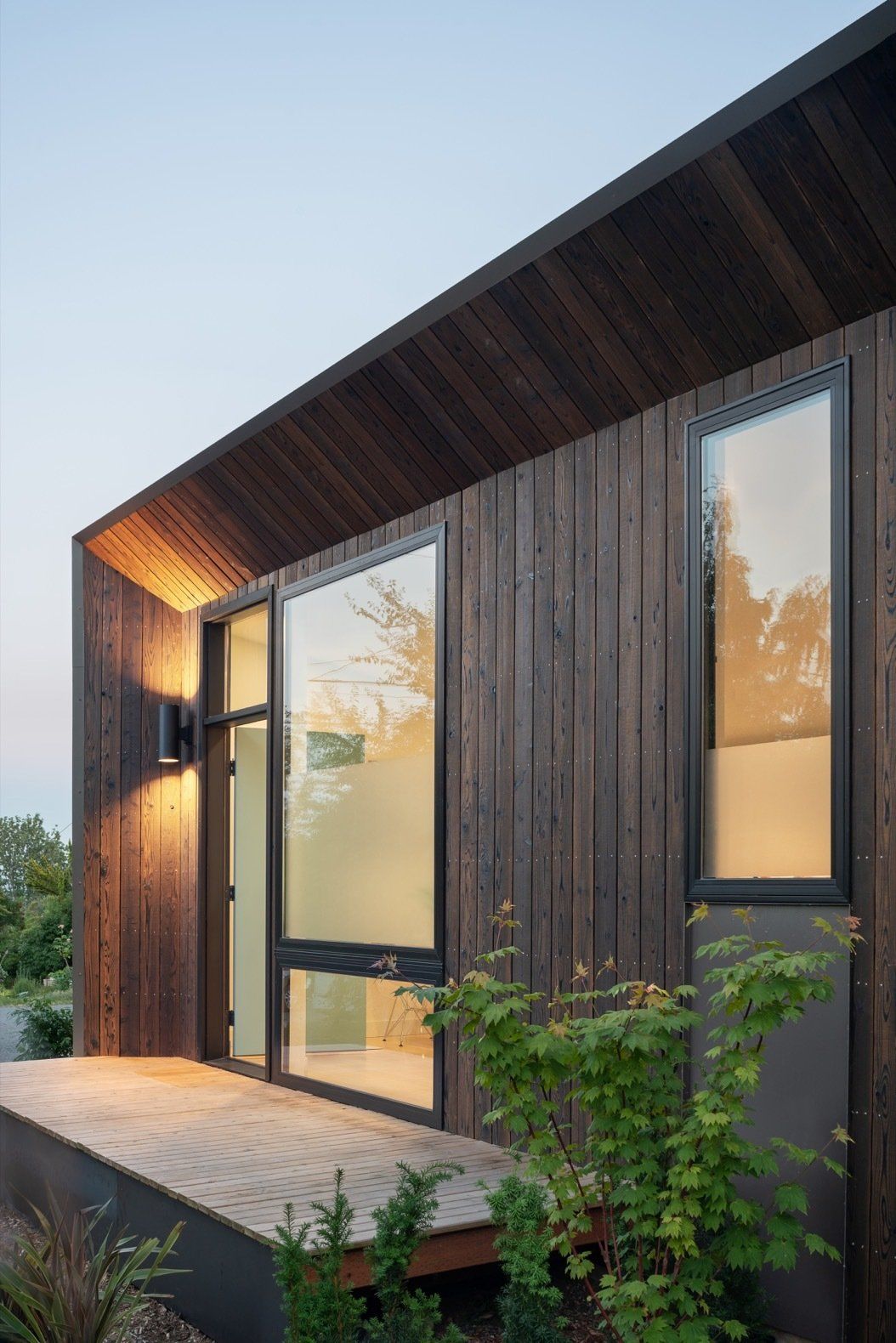 The windows are Anderson100 Fibrex Windows.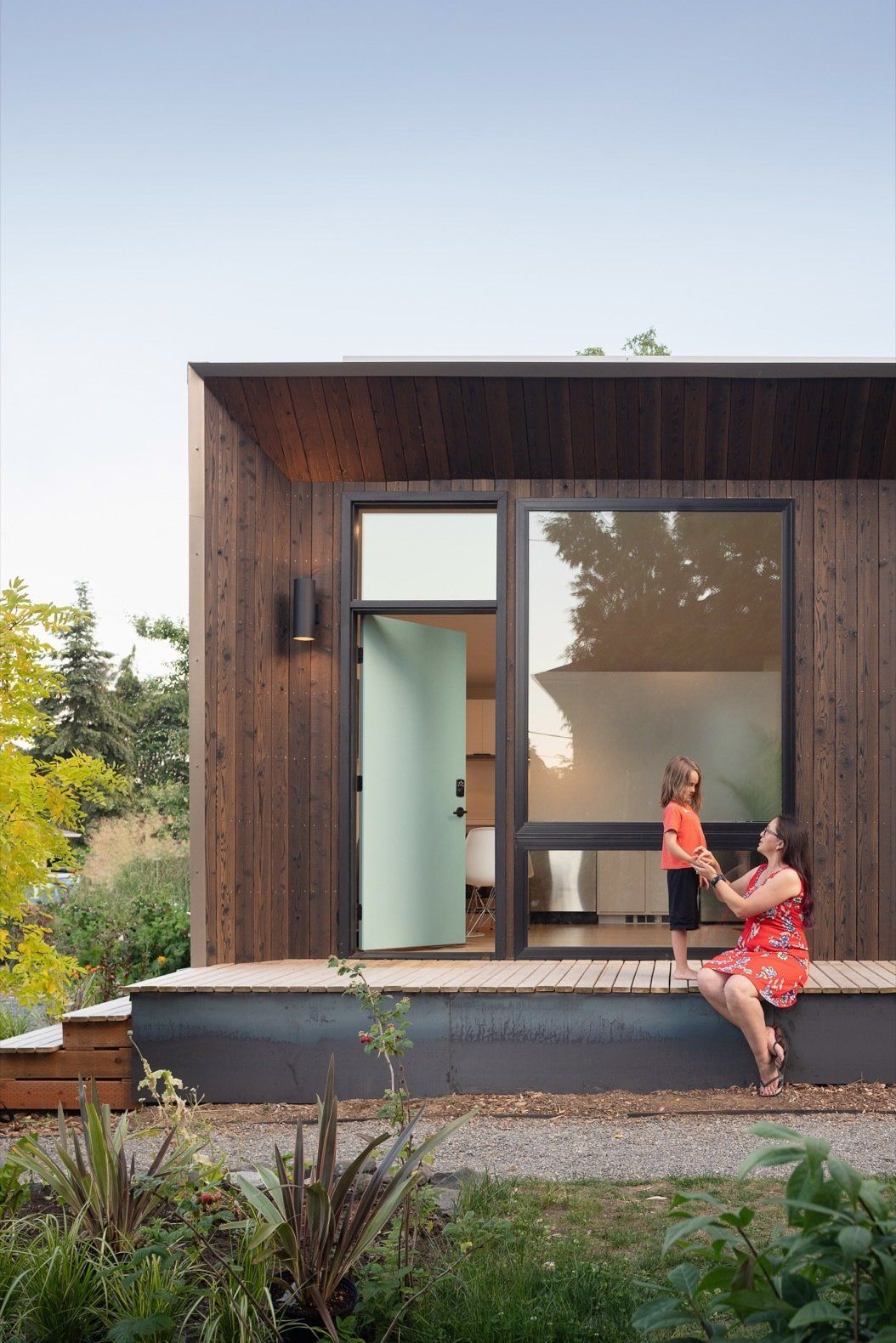 The doors are Fiberglass ThermaTru.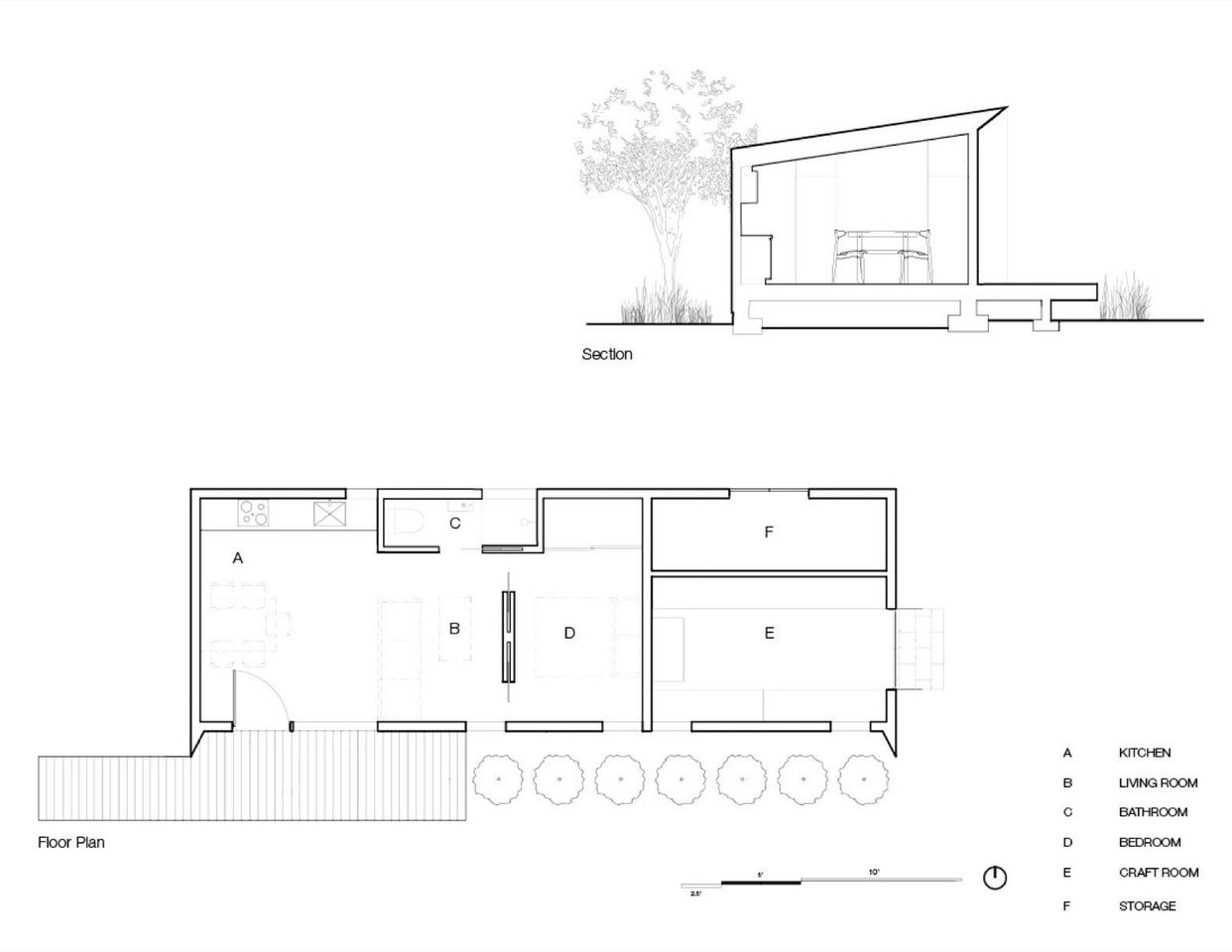 Solar Studio floor plan and section