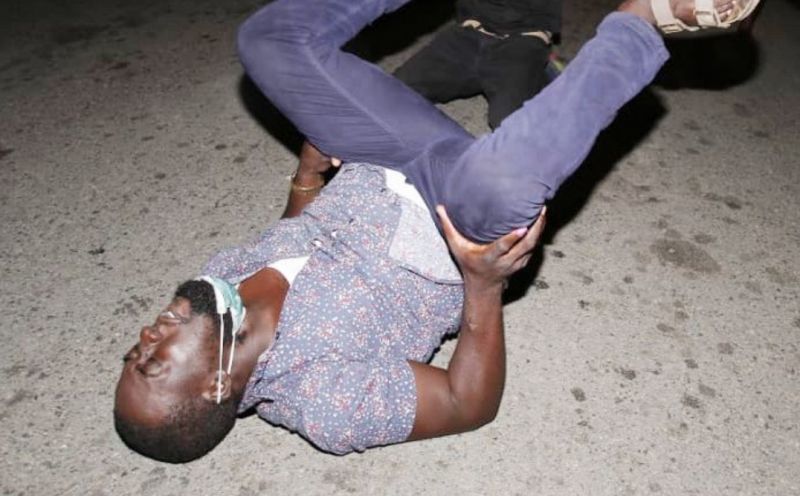 Trinidad's ruling party toppled in Tobago elections
A majority of Tobagonians opted for change when they elected the Progressive Democratic Patriots (PDP) headed by Watson Duke and Farley Augustine to run their Tobago House of Assembly affairs until 2025.
Preliminary results indicated a PDP milestone with a majority of Tobago's 15 seats – breaking People's National Movement's 21-year management of the THA.

"This is a Tobago dream come alive. We start a new day for Tobago, we wake up (this morning) resolved to change," PDP deputy leader Augustine in an address to jubilant supporters at 10.45 pm.

Augustine lauded PDP leader Duke – and warned the PNM Government and Prime Minister Dr Keith Rowley that his party's victory meant that Tobago had rejected bullying and other tactics.

Augustine said at that time the PDP was uncertain what was the exact number of winning seats but it was apparent the PDP won anywhere from 12 seats and upward.

"Whatever the final count is (today), we're grateful for whatever opportunity God has given us," Augustine said.

PNM Tobago Council leader Tracy Davidson-Celestine, who lost her seat, conceded at a subdued Shaw Park location before Augustine spoke.

She said Tobagonians wanted change and had voted for the other side.

"I congratulate the PDP and its leadership Farley Chavez Augustine and Watson Duke for winning. I wish them all the best in the upcoming term of the THA," Davidson-Celestine said.

"We are saddened by the situation but it's an opportunity for us to regroup and do introspection … the PNM is still here to represent you."

Prime Minister Rowley had been in Tobago since last Friday but wasn't seen at the location.

Votes were still being counted in several areas last night. Up to press time, the margin stood at 12-3 but the Elections and Boundaries Commission will announce the official results today.

The outcome broke the 6-6 tie between PNM and PDP which resulted from the January THA poll. Then, PNM had lost four of its 10 seats to PDP. Yesterday, preliminary results indicated the PNM slid further behind.

Forty-five candidates from five political parties contested yesterday's elections. The PDP and PNM contested in all 15 electoral districts.

The Innovative Democratic Alliance, led by former PNMite Denise Tsoiafatt-Angus, contested in 13 of the 15 – mainly in south and central Tobago held by PNM. IDA didn't contest in the East districts of Belle Garden/Glamorgan and Roxborough/Argyle held by PDP.

The Class Action Reform Movement and Unity of the People each fielded one candidate in Buccoo/Mt Pleasant – the only district contested by five candidates.

PDP's Duke and Augustine won their seats in Roxborough/Argyle and Parlatuvier /L'Anse Fourmi/Speyside respectively. Preliminary figures indicated PDP also retained Belle Garden, Mason Hall-Moriah, Bethel/New Grange and other seats.

PDP supporters began celebrating as early as 8.30 pm after the PDP showed early leads in a number of seats. PDP votes in its heartland Eastern seats crossed the 1,000s by 9.30 pm. By 10 pm, hundreds of PDP supporters in Duke's Roxborough seats celebrated so energetically that riot police had to be called to caution them on social distancing.