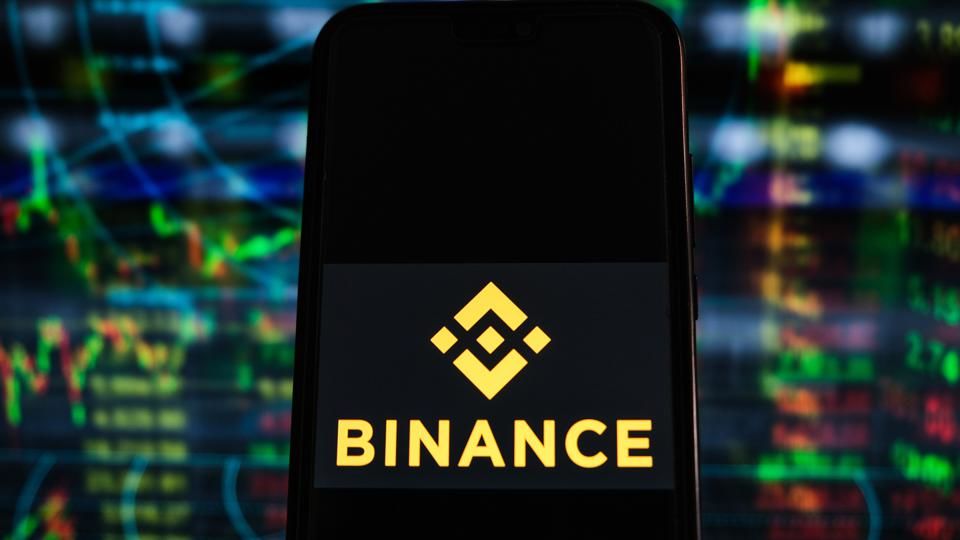 U.S. Officials Investigating Crypto Exchange Binance Amid Market's Massive Boom
The Department of Justice and Internal Revenue Service have reportedly opened an investigation into the biggest cryptocurrency exchange Binance, heightening tensions in the largely unregulated industry amid unprecedented market volatility and reports that hackers demanded a $5 million cryptocurrency ransom from the fuel company that halted operations this week.
U.S. officials from the DOJ and IRS are seeking information about Cayman Islands-based Binance from people with intimate knowledge of the company's operations, Bloomberg reported Thursday, citing anonymous sources familiar with the matter.

It's unclear what exactly officials are probing, but the report states that prosecutors within the DOJ's bank integrity unit, charged with complex, international cases involving money laundering, are at least partly leading the inquiry.

Bloomberg notes that more illicit funds flowed through Binance last year than any other crypto exchange, according to blockchain data company Chainalysis, though it's worth noting Binance is also the world's largest crypto exchange.

In an email, a Binance spokesperson said the company doesn't comment on specific inquiries; Forbes is awaiting responses from the IRS and DOJ.

"We take our legal obligations very seriously and engage with regulators and law enforcement in a collaborative fashion," a Binance spokeswoman said in a statement. "We have worked hard to build a robust compliance program that incorporates anti-money laundering principles and tools used by financial institutions to detect and address suspicious activity."


KEY BACKGROUND

Founded in 2017 by now-billionaire Changpeng Zhao (who goes by CZ), Binance has been at the center of the past year's crypto market explosion, consistently ranking as the world's top crypto exchange by volume and processing some $80 billion in transactions over the past 24 hours alone.

Though it's exploded in value, the cryptocurrency market is still largely unregulated in the U.S., but its anonymous transactions have drawn increased scrutiny from U.S. officials.

In January, Treasury Secretary Janet Yellen, who at the time was still awaiting confirmation, called cryptocurrencies "a particular concern," and urged lawmakers to take action to "curtail their use," particularly to ensure they're not used for illicit financing.


SURPRISING FACT

Colonial Pipeline reportedly paid hackers $5 million in an unidentified cryptocurrency on Friday following a cyberattack that forced the pipeline offline and created a severe gas shortage.

TANGENT

According to a 2018 document obtained and published by Forbes in October, Binance conceived of an elaborate corporate structure designed to intentionally deceive regulators and surreptitiously profit from U.S. crypto investors. After the article was published, CZ responded in tweets claiming the story was incorrect and that the document was not created by a current or former employee.