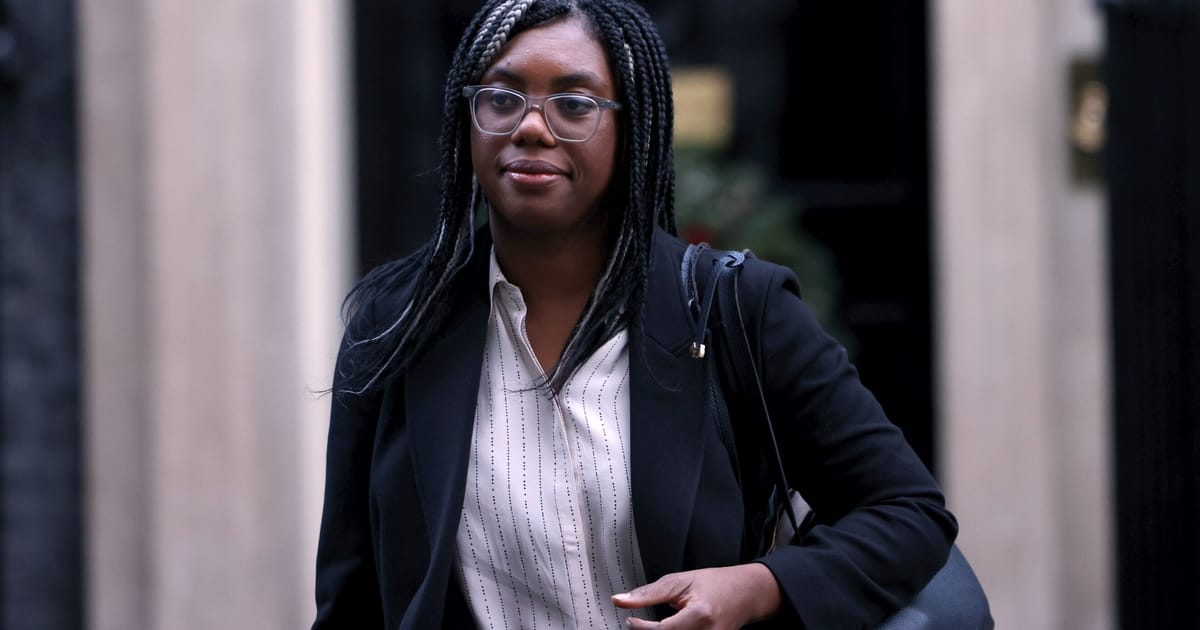 UK minister mulling law change to define sex as 'biological'
Kemi Badenoch told definition change could provide 'greater legal clarity.'
Britain's equalities minister is mulling a change to the law that would only allow women access to some same-sex spaces and sporting arenas on the basis of so-called "biological" grounds.

Kemi Badenoch has been told that defining someone's sex as "biological" could provide "greater legal clarity" on issues such as who accesses women-only hospital wards, and who can participate in certain sporting events.

But it would also be "more ambiguous or potentially disadvantageous" in areas such as equal pay and sex discrimination.

The advice came in a letter from Kishwer Falkner, chair of the Equality and Human Rights Commission (EHRC). Badenoch wrote to the commission in February requesting guidance on the "benefits or otherwise" of amending the definition of sex in the existing Equality Act.

Falkner notes that under the Gender Recognition Act of 2004, "a person with a Gender Recognition Certificate (GRC) becomes the acquired gender 'for all purposes' and recognised as their legal sex, broadly equivalent to the way sex recorded at birth is recognised in law for other people."

But she argues this may result in some legal uncertainties.

Under current laws, Falkner wrote, providers of women-only services such as hospital wards have to "conduct a careful balancing exercise to justify excluding all trans women."

"A biological definition of sex would make it simpler to make a women's-only ward a space for biological women," she said.

Transgender rights advocates and many experts argue, however, that strict definitions of sex based on anatomy at birth can miss biological nuances.

In sports, organizers currently have to show that excluding transgender women is necessary "in the interests of fairness or safety." Defining sex as "biological" would remove that "additional burden," Falkner said.

But "detailed policy and legal analysis" should be undertaken if the government wanted to pursue a change, Falkner warned.

The Scottish parliament earlier this year passed a bill that seeks to make it easier for people to legally change their gender, prompting the U.K. government to claim it goes against the U.K.-wide Equality Act.

LGBTQ+ charity Stonewall told PinkNews the EHRC's response "fails to recognise that the Equality Act 2010 has successfully supported businesses and service providers to challenge discrimination."

"We would expect the EHRC to make further reference to some of the challenges defining 'biological' sex, how these measures would interact with the Equality Act's protection for people who are 'percieved' to hold protected characteristics.

"This move risks opening yet another chapter in a manufactured culture war that will see little benefit to women — cis and trans alike."

A U.K. government spokesman said: "We are committed to protecting women's rights and the Minister for Women and Equalities regularly seeks advice from the independent equality regulator as part of her role." The advice would be considered "in the usual way," they said.