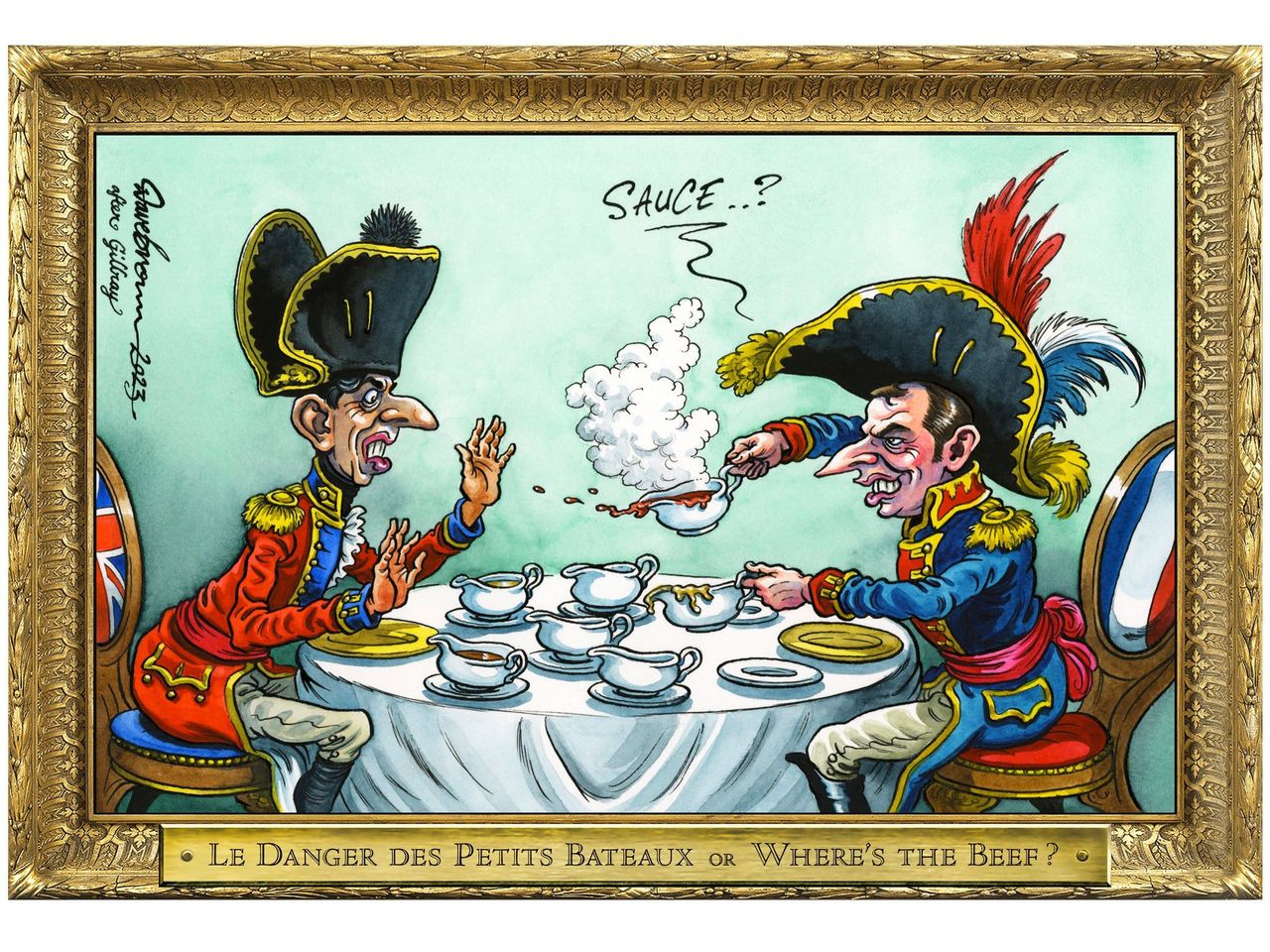 UK signs €541mn deal with France to TRY to curb cross-Channel migration
In a move that's being hailed as a "new chapter" in the once-strained relationship between the UK and France, British Chancellor Rishi Sunak and French President Emmanuel Macron have pledged more money and resources to curb cross-Channel migration. Sunak promised to pay France €541mn over three years to support increased police patrols, a new detention centre and expanded drone surveillance of beaches around Dunkirk and Calais. This deal builds on a previous agreement struck in November last year, which included annual UK spending of €70mn.
At the end of the first Franco-British summit in five years, the two leaders embraced and Sunak called Macron "mon ami" - a sign of how they are seeking to move past tensions caused by Brexit and its aftermath. While Sunak returned to the UK with some results on his domestic political priority of curbing small boat crossings, there was no deal on returning migrants. However, Macron and Sunak did announce new cooperation on defence and energy, with both countries vowing to expand nuclear and renewables to help combat climate change.

Despite the positive vibes, some have expressed skepticism about Sunak's deal, with Labour's shadow attorney-general, Emily Thornberry, demanding to know what was achieved by the hundreds of millions that the UK has already given France to tackle this crisis.

Overall, while there is optimism about the future of the UK-French relationship, Macron stressed that it depended on what happened next. But for now, it seems like the two leaders are on good terms, with Macron and Sunak holding one-to-one talks at the Élysée Palace for more than one hour without notetakers or aides, in a sign of the personal warmth dubbed "Le Bromance" in the media between the pair.