It is perfectly possible to think Novak Djokovic was wrong not to get vaccinated and try to bypass the rules to play at the Australian Open - but to also have empathy for his current situation.
It is perfectly possible to think Novak Djokovic was wrong not to get vaccinated and try to bypass the rules to play at the Australian Open - but to also have empathy for his current situation.

The world No1 remains in a quarantine hotel in Melbourne having arrived in the city with the belief that he had been given the necessary medical exemption to defend his Australian Open title in 10 days' time.

Australia's Border Force disagreed, his visa was revoked and his eventual fate will be decided at an appeal hearing on Monday.

Few players are more divisive than Djokovic. When he proudly announced in a social media post that he had been cleared to play in Australia without being vaccinated, the vitriol which came back from within the country and the wider world was explosive.

A player who will potentially go on to be regarded as the greatest of all time also appeared to lose the backing of his peers in the process.

Daniil Medvedev, seen as the player perhaps most likely to topple Djokovic's stranglehold on the men's game, had initially been among the vaccine sceptics on the ATP Tour.

But asked about the Djokovic situation, he said bluntly, "If he had a fair exemption from the rule, well, he should be here; if he didn't, he shouldn't be here."

Rafael Nadal, not usually one to be outspoken, made the point that Djokovic would not have found himself in the mess that he is now if he had simply been vaccinated against Covid-19 while also having sympathy for his situation.

"He knew the conditions since a lot of months ago, so he makes his own decision," said Nadal. "The only for me clear thing is that, if you are vaccinated, you can play in the Australian Open and everywhere, and the world in my opinion has been suffering enough to not follow the rules."

It is clearly Djokovic's choice not to get the vaccine but so too is it the choice of the nations where he plans to play tennis this season to impose its own rules.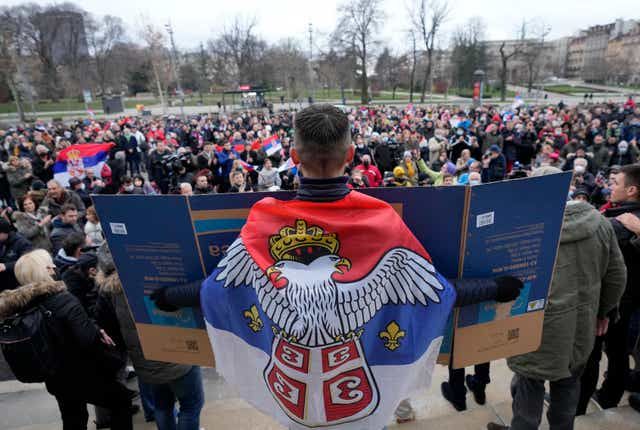 And what is increasingly clear is that, without being injected, he will find himself increasingly ejected from the game.

France has made it a stipulation for sports people to be vaccinated as its Covid case numbers have exploded amid the Omicron wave. As such, Djokovic would be ineligible to compete at the French Open.

On the Grand Slam front, Wimbledon remains open to him even if he continues not to get vaccinated although Prime Minister Boris Johnson said just this week that the vaccine would become an increasing necessity for anyone wanting to travel in the future.

Djokovic clearly has strong beliefs about vaccinations but, even then, he is surely unlikely to let that derail his career.

A key historian of the game, he is acutely aware of his place in it level in the record books on 20 Grand Slams with Roger Federer and Rafael Nadal. Federer looks increasingly unlikely to add to that amid his latest, lengthy rehabilitation from knee surgery while Nadal's body has made it increasingly hard for him to see out a full season.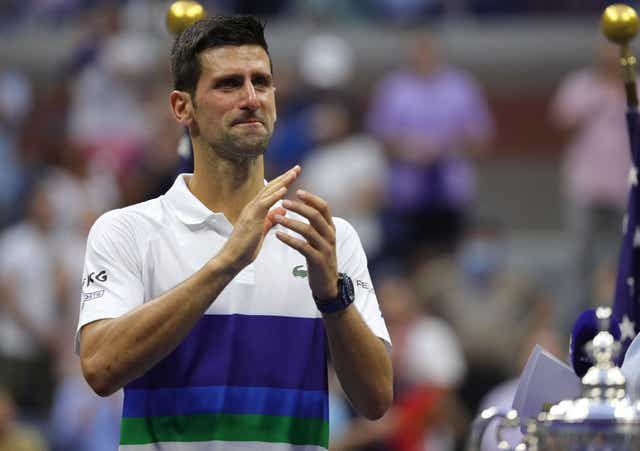 For Djokovic, it seems a fairly simple choice on the surface.

He is also acutely aware of his reception on the global stage. While in Serbia, family, friends and politicians are staging rallies to push from his release from his Melbourne quarantine hotel, the whole episode has clearly been damaging to his reputation.

When he showed a fallibility in defeat to Medvedev at the US Open back in September, he received the sort of applause he has long pined for, the episode reducing him to tears. Even if Monday's hearing goes for him, the reception in Melbourne is likely to revert back to that of the pantomime villain, maybe worse.

After the early vitriol, there is sympathy emerging amid accusations that Australia and Prime Minister Scott Morrison have politicised the situation.

Nick Kyrgios is no fan of Djokovic but today called out the mistreatment of his fellow player. "How we are handling Novak's situation is bad, really bad," he said. "Like these memes, headlines, this is one of our great champions but, at the end of the day, he is human, do better."

Bearing in mind there are at least three players that appear to have already been allowed into Australia with a similar medical exemption, it is a fair point.

In addition, a letter leaked to the Herald Sun dated December 7 from Tennis Australia suggested it had wrongly informed Djokovic and other players they could enter Australia to play if having tested positive fo

But quite how the next few days and the ongoing fall out plays out, Djokovic's playing future in 2022 looks likely to rest in his own hands.