Simple materials compose this rentable tiny house nestled in a secret spot in the Adelaide Hills.
Michael Lamprell set about creating tiny cabin retreats in South Australia, via his company called CABN, as a destination for guests to rest and recharge away from everyday stress and their screens. Located on 180 acres in the Adelaide Hills, the tiny homes are off-grid, self-sustaining, and built from local materials.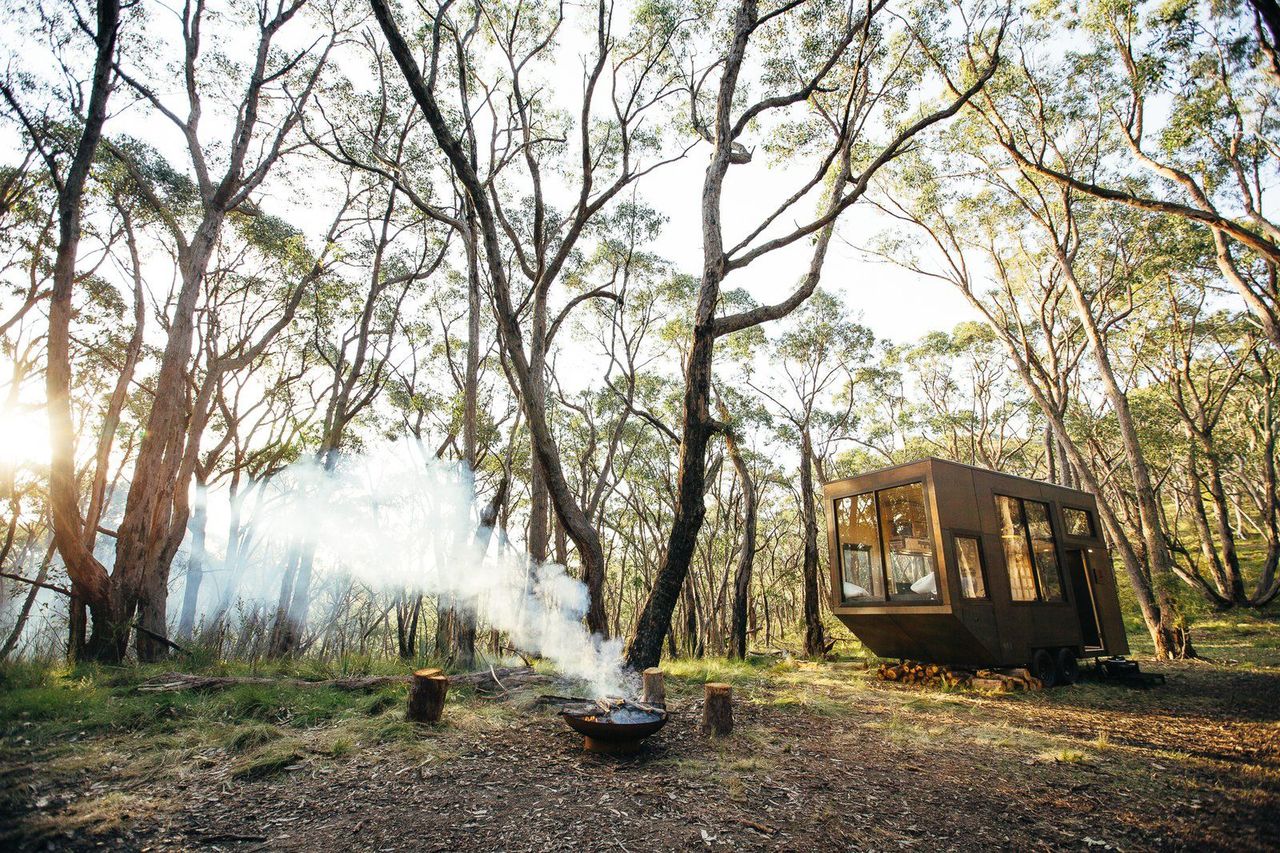 The setting for the CABN is rife with walking trails and beautiful natural scenery, making it the ideal place for a digital detox. Copious windows connect the tiny home's interior to the peaceful surroundings.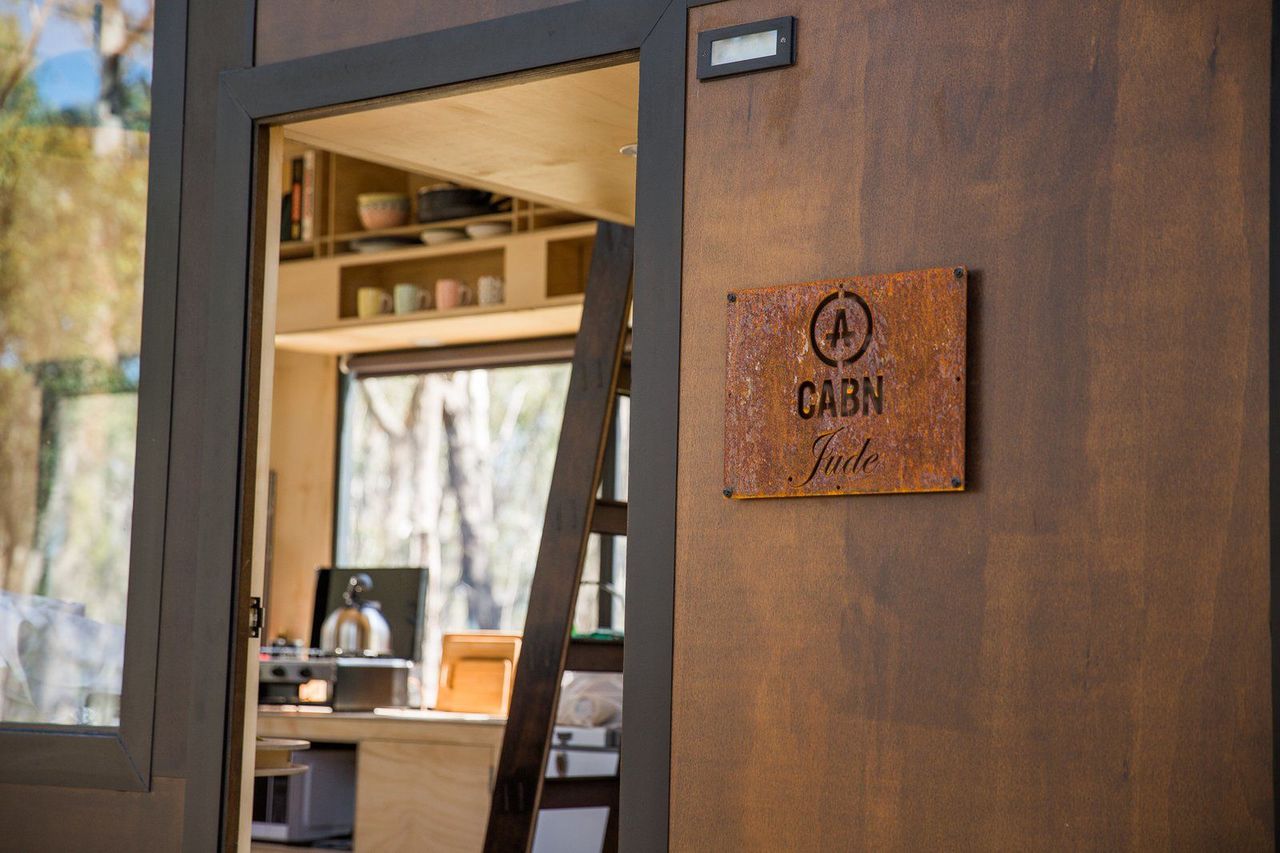 The 148-square-foot CABN is clad in stained Australian timber and suited to the climate.

The interior is fitted out in Australian ply and includes an indoor shower, composting toilet, and complete kitchen, with electricity generated by Victron SmartSolar power panels on the roof. "We provide all the necessaries, like a kettle and fridge," explains the company on their website. "But we don't supply you with an ironing board. Ironing is forbidden."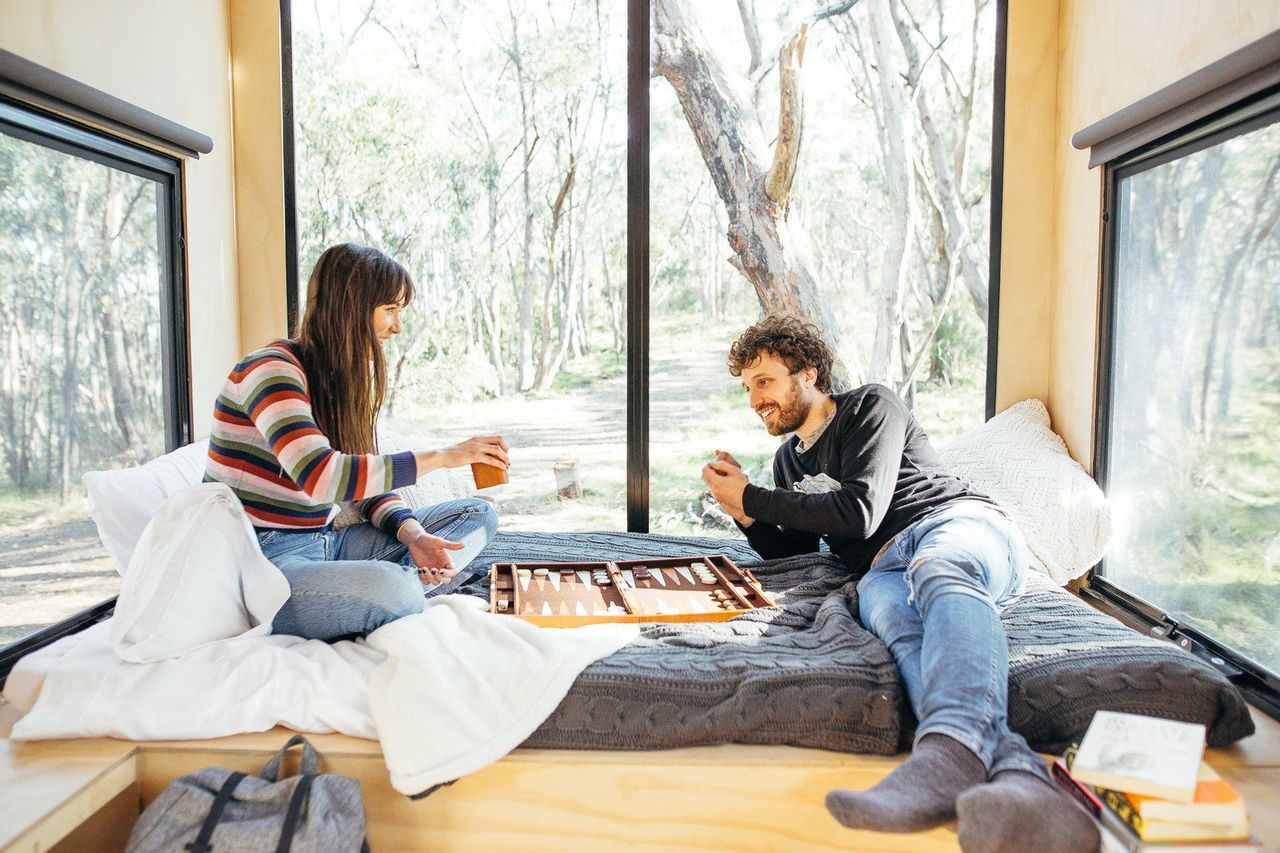 A king-size mattress occupies one end of the cabin, making for a comfortable sleeping spot for two, as well as a relaxing lounge area during the day.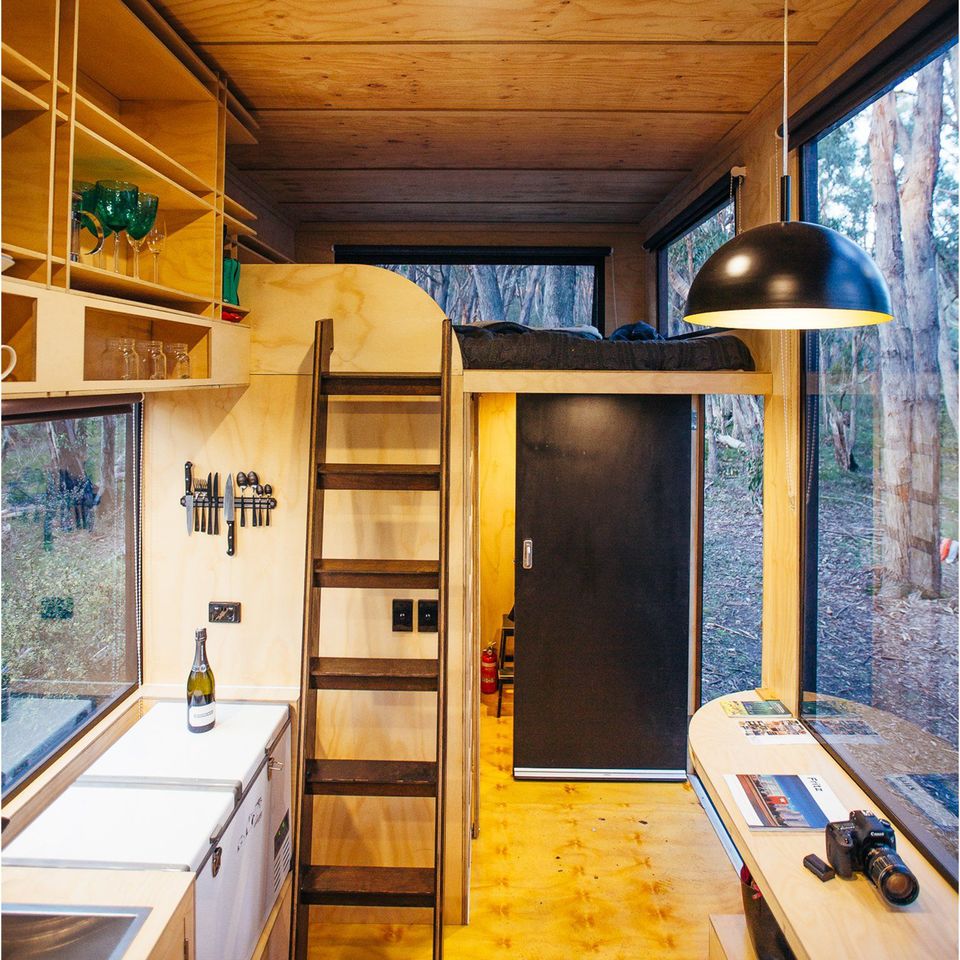 The upper loft has another mattress, so the tiny home can comfortably sleep up to four. Linens are included in the rental.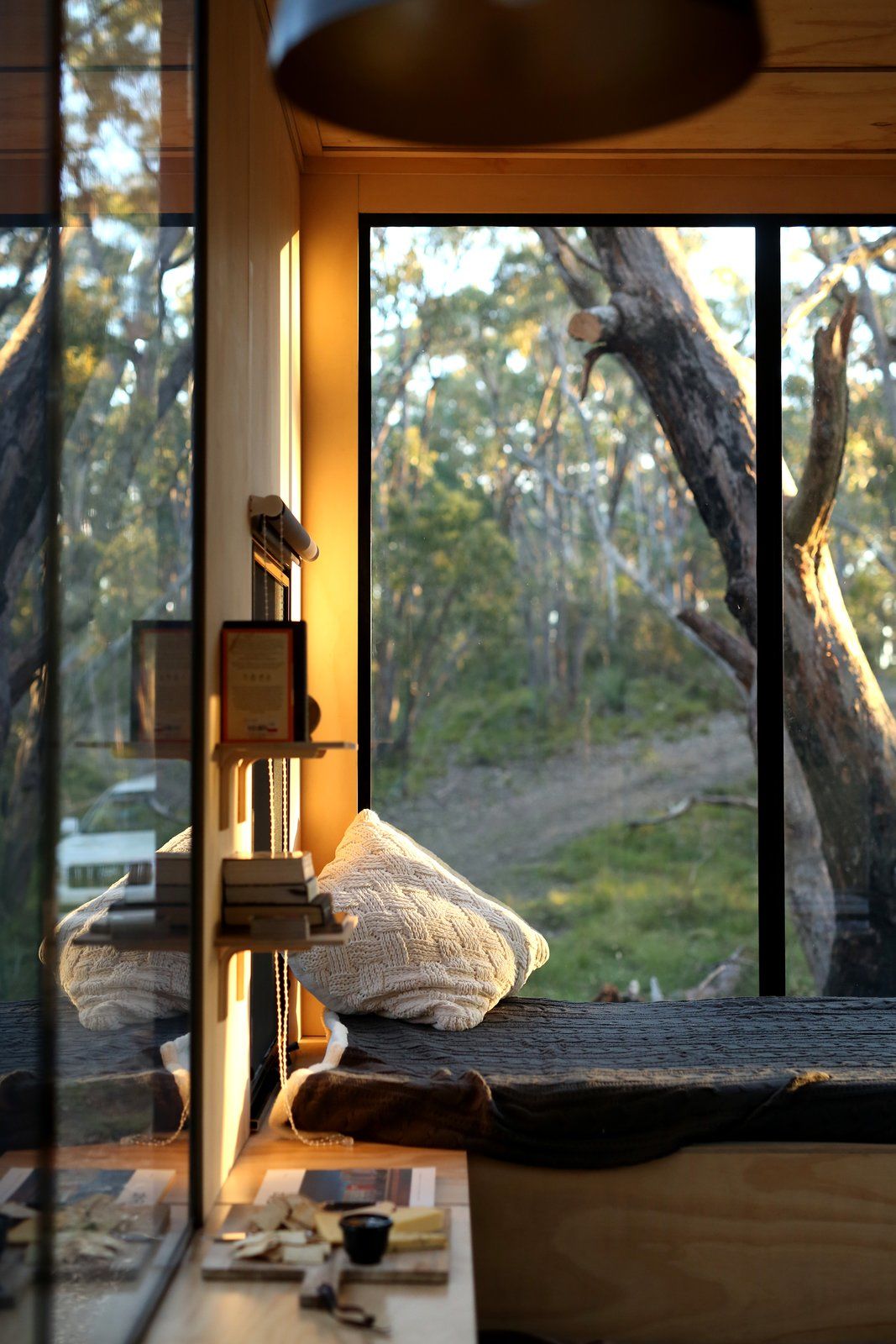 CABN keeps the exact location of their retreats secret until closer to the time of guest arrival, which allows a more surprising and spontaneous experience. "Forget the stresses and FOMO of traditional vacation planning, no restaurant reviews, or researching tourist traps. We aim for all of our CABNs to be placed merely a one-hour drive from Adelaide."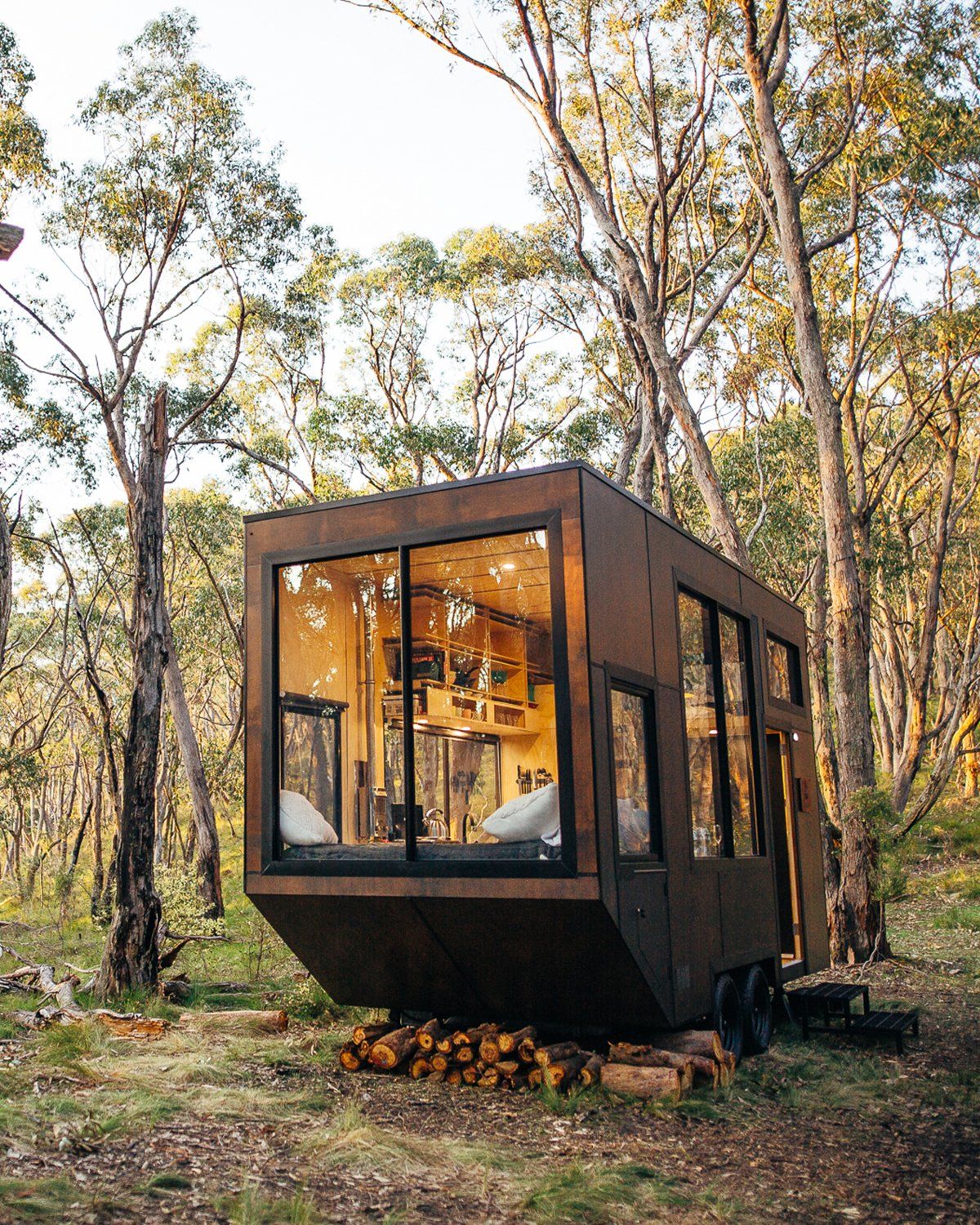 The CABN model is also available for purchase, and can be installed on your own remote site.