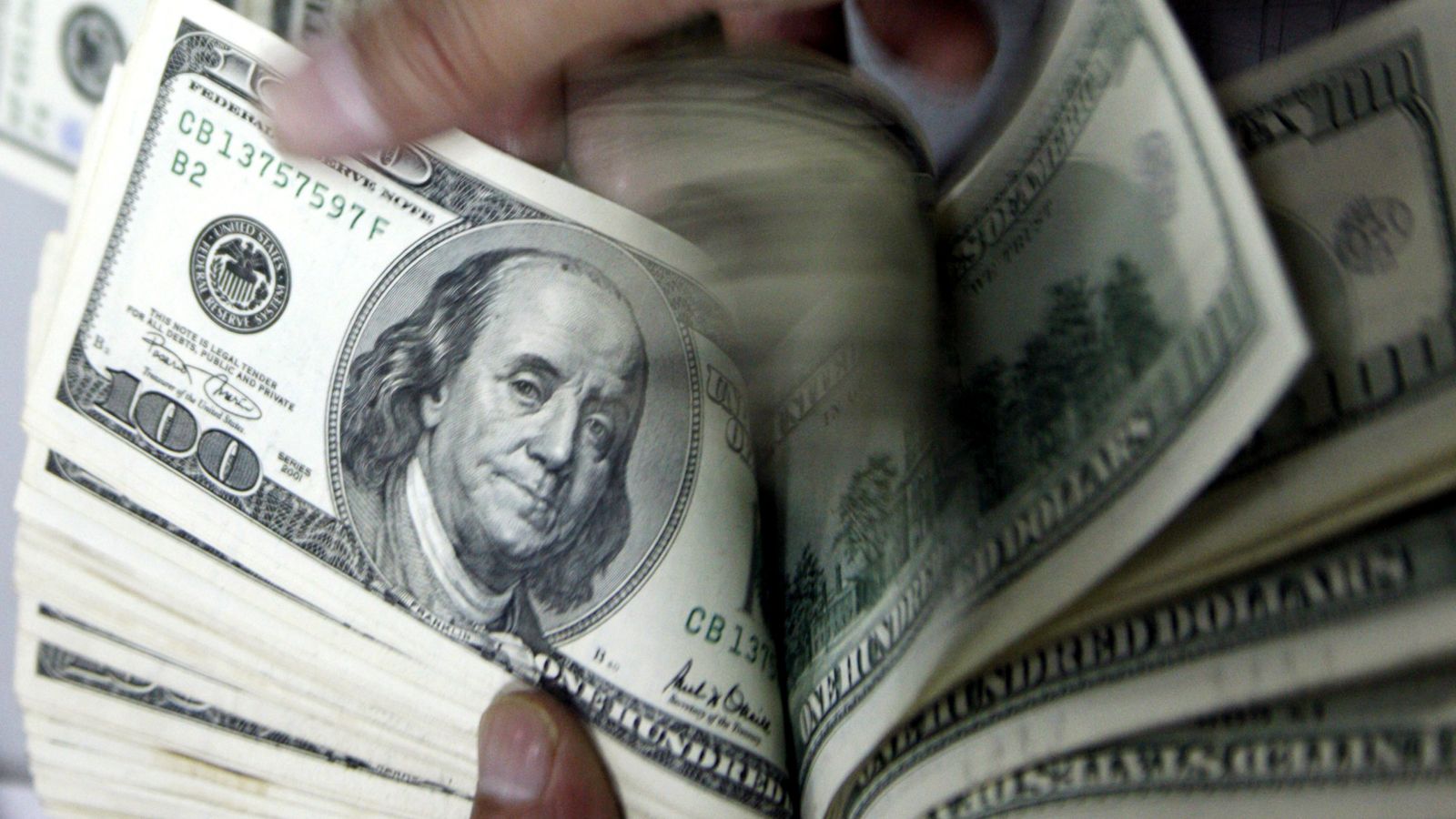 US inflation rate drops to 5% - its lowest level in two years
While the overall rate of inflation decreased in the US, core inflation - excluding food and energy prices - rose. The US central bank is expected to raise interest rates up again next month.
The pace of price rises in the US has eased faster than expected.

The consumer prices index (CPI) measure of inflation fell to 5% in the 12 months to March, the lowest level in nearly two years and down from 6% in the year to February.

The rate of inflation in the US is now less than half that of the UK. Latest official figures showed the speed of price rises in the UK accelerated to 10.4%.

Inflation is also lower than the UK in the 20 countries which have the euro as currency. Here, inflation dropped for the fifth month in a row - to 8.5% in February.

But the uptick in US core CPI - inflation excluding the price sensitive food and energy sectors - means the US central bank, known as the Fed, is still expected to put interest rates up again next month. This will make borrowing more expensive.

The Fed has been consistently increasing interest rates in an effort to bring inflation down to its 2% target despite the March 2023 banking crisis.

Higher interest rates were one of the factors in last month's collapse of Silicon Valley Bank and the attendant banking crisis which saw two other US banks collapse and Swiss rival banks Credit Suisse and UBS forcibly merged.

Following Wednesday's announcement from the US Bureau of Labor Statistics the dollar value fell and the pound value shot to the highest point in nearly a week. At one point on Wednesday afternoon £1 was worth $1.2475.

The FTSE 100 index of the most valuable companies listed on the London Stock Exchange also jumped by 0.62% in the aftermath.