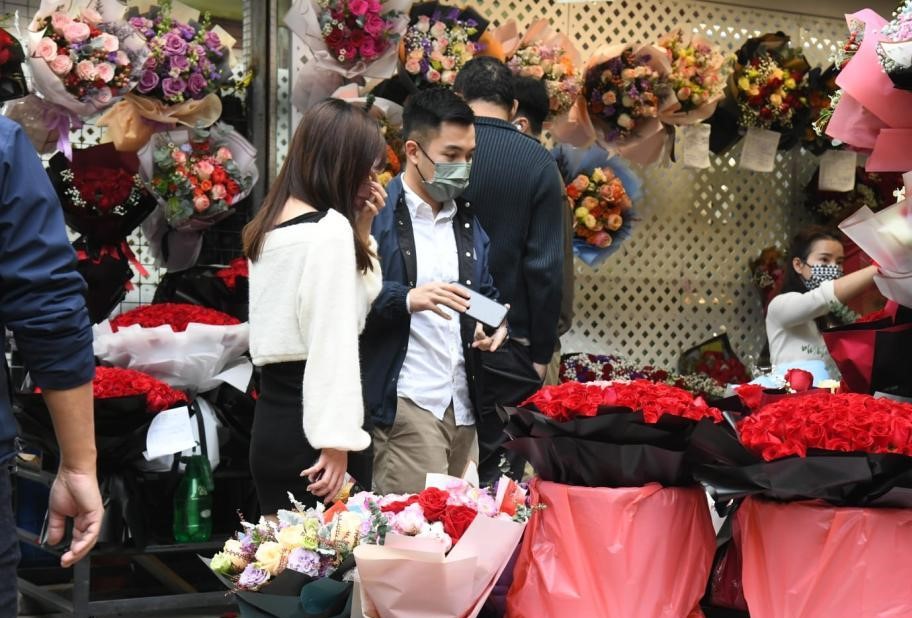 Valentines' Day flower sales plunge as people work from home
Compared to last year, florists have seen massive plunges in sales in the days leading up to Valentine's Day.
The drop in sales comes after social distancing measures were announced last week. Store owners at the Mong Kok Flower Market said that since many people have been working from home, there has been a significant drop in bouquet delivery orders to offices.

Also, with the 6pm dine-in ban, people have lost yet another opportunity to give their spouses flowers at romantic occasions. Some citizens also worry that delivery workers could be infected with the virus.

Florists also said that foot traffic has also decreased after the new regulations came into effect. But whereas crowds at the market were sparse, more delivery orders were received, which led to a 100 percent increase in online sales.

Customers also opted for cheaper bouquets this year. In the past, people usually chose items costing between HK$2000 and HK$3000. But this year, many have settled for bouquets of around HK $1,000.