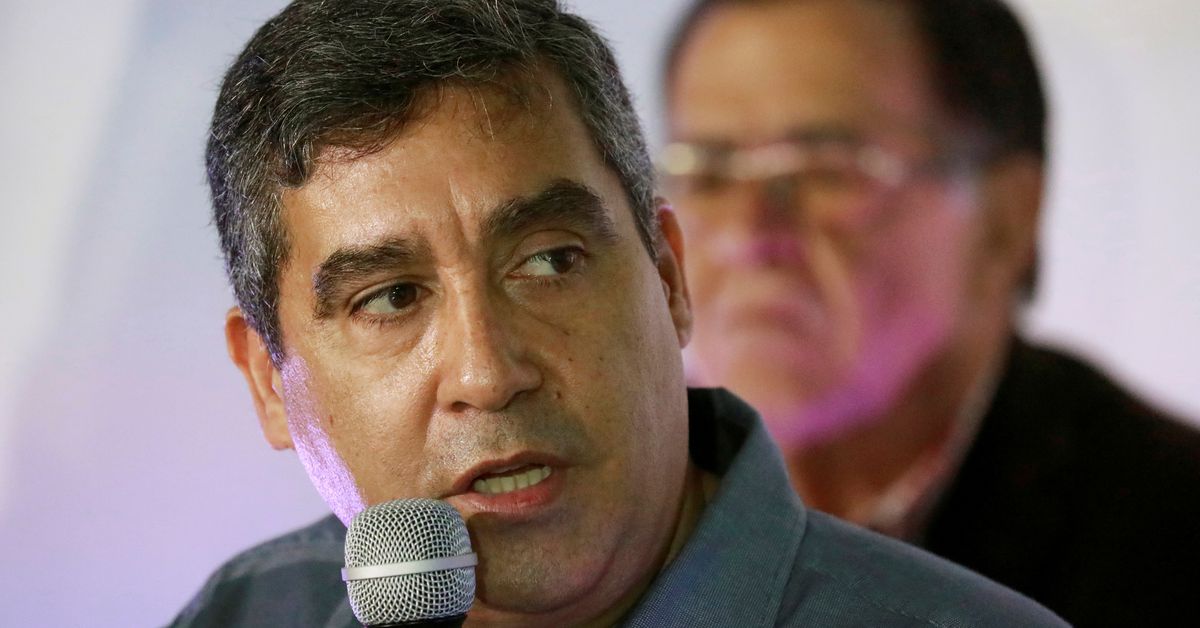 Venezuela releases ex-interior minister from prison; he will go to Spain
A Venezuelan court on Saturday released former Interior Minister Miguel Rodriguez Torres from jail after he was imprisoned for nearly five years, allowing him to travel to Spain, relatives of the former official said.
The retired army General served as interior minister in 2014 but later broke with President Nicolas Maduro. He was arrested in 2018 on accusations he was involved in a plot to "attack the unity" of the armed forces.

"Early Saturday morning, January 21, he was released, after spending 4 years and 10 months unjustly imprisoned," his daughters and relatives said in a statement.

A relative said Rodriguez Torres would move to Spain, without providing further details.

The Venezuelan prosecutor's office did not immediately respond to a request for comment.

In 2019, Rodriguez Torres went on hunger strike in protest over being held incommunicado. That increased scrutiny over the situation of Venezuelan detainees after the death in captivity of navy Captain Rafael Acosta, who his family says was tortured to death while being held by military intelligence agency DGCIM.

Rodriguez himself faced sharp criticism for treatment of detainees while he was interior minister during a wave of opposition protests in 2014, which human rights groups say included arbitrary detentions and beatings during imprisonment.