From hauntings to murders Victoria Pedretti-seen here in Fendi's Winter capsule collection-is a modern horror darling whose on-screen roles are the perfect fright night companions.
Based on her work in horror hits like The Haunting anthology and psychological thriller series You, you may think Victoria Pedretti enjoys the genre. The 26-year-old actress, however, is a self-described "scaredy cat." A fact she admits over a video call from her Los Angeles home, while her actual pet cat, Cayenne, crawls into her lap. At the time of our conversation, the third season of You is just about to be released, and Pedretti still has Love on the brain—that is, her character, Love Quinn, the now-wife and co-conspirator to Penn Badgley's obsessive serial-killing stalker Joe Goldberg. In Season 3, the couple move to the suburbs toget a fresh start for their growing family, but their murderous impulses inevitably catch up to them. "I love this character so much," Pedretti says. "She's just interesting, complex, fun,and relatable."

Pedretti's performance as the confident, cunning, andsarcastic Love does indeed prove that a murderess can feel relatable to the audience. It's her ability to capture that complexity that's made Pedretti a rising scream queen. After making her TV debut as Nell in Mike Flanagan's The Haunting of Hill House miniseries, she was tapped toplay Dani in the follow-up Bly Manor. While both shows follow independent stories and new characters, Pedretti's roles share a thematic framework: that of a young woman grappling with trauma from her past, while dealing with imminent paranormal activity.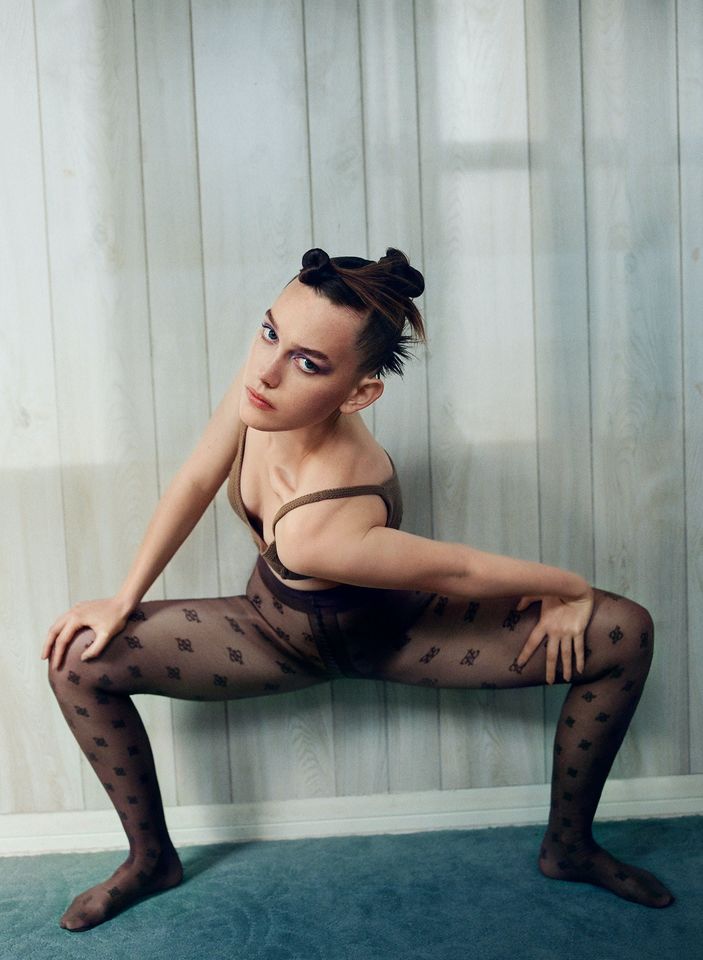 Bra and tights FENDI

Even in her foray into film, Pedretti has leaned into themacabre. Landing her very first movie role in 2019's Tarantino flick Once Upon a Time...In Hollywood, the actress appears as Leslie Van Houten, a real-life Manson Family member and convicted murderer known as Lulu. A year later, she had asupporting role in Shirley, a fictionalized drama based on the life of gothic novelist Shirley Jackson, played by Elizabeth Moss. Pedretti has also been cast as the lead in the upcoming film adaptation of Lucky, the memoir of writer Alice Sebold (author of The Lovely Bones).

While Pedretti admits that the darker themes of her work can weigh heavily at times, at the end of the day, they're meant to entertain. And the collective desire for escapism during the pandemic led many to the fictional horrors found in film and TV. Even for scaredy cats like Pedretti, there's comfort in losing yourself in the thrill of jump scares and fake blood. Here, the actress delves deeper into her role as Love, and how she separates herself from playing a murderer.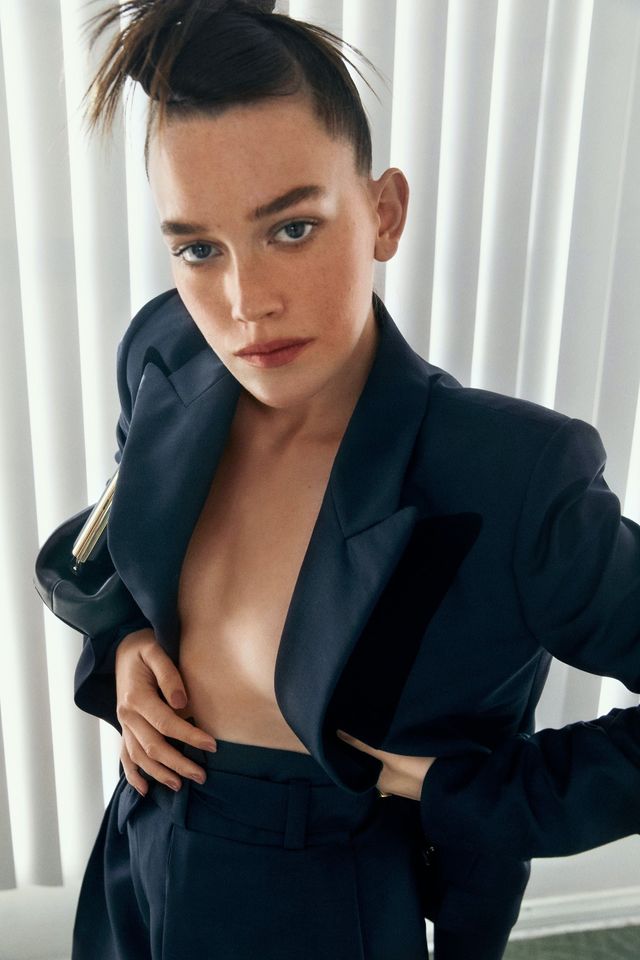 Jacket, pants, and bag FEND

L'OFFICIEL: In Season 3 of You, we learn that Love is just as good at playing the part, covering up her own violent impulses, as Joe. Was that part of her evolution a surprise to you?

VICTORIA PEDRETTI: I think that we all do that. We all have darker impulses that we're uncomfortable with sharing with people. It kind of feels universal-it's not that difficult to tap into. A lot of us are pretending that we're someone that we're not. That was pretty evident from the beginning. I don'tthink anybody's naturally as confident and secure as she presents herself.


L'O: That's a theme that is carried through to the other new characters in Madre Linda, the fictional suburb where Love and Joe settle down and start their family.

VP: I grew up in the suburbs, but that does not feel like what this is-this, like, uber-wealthy, private facade. I know nothing about that, so it was fun to delve into this very bougie, lots of money, lots of sex, lots of drugs drama that I guess super wealthy people find themselves in. Everybody's got problems, but some people can put a lot of money towards their problems in a way that creates these very strange dynamics. For me, watching it, it's so removed from my life and I feel like that's part of the joy of it. Pointing your fingerat it and being like, "Fuck these people."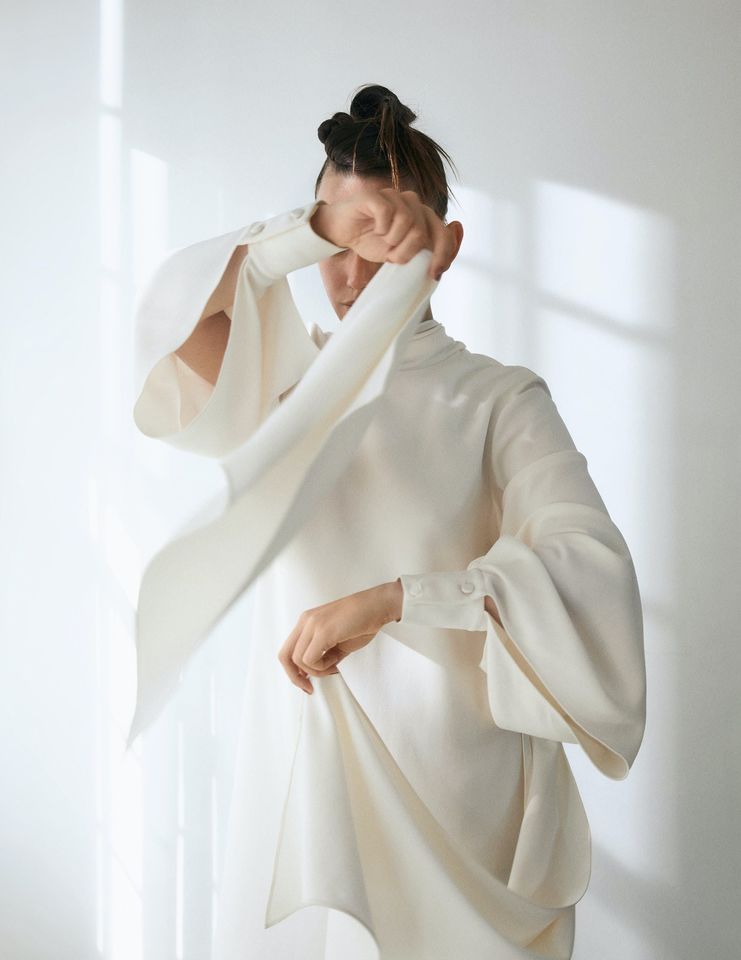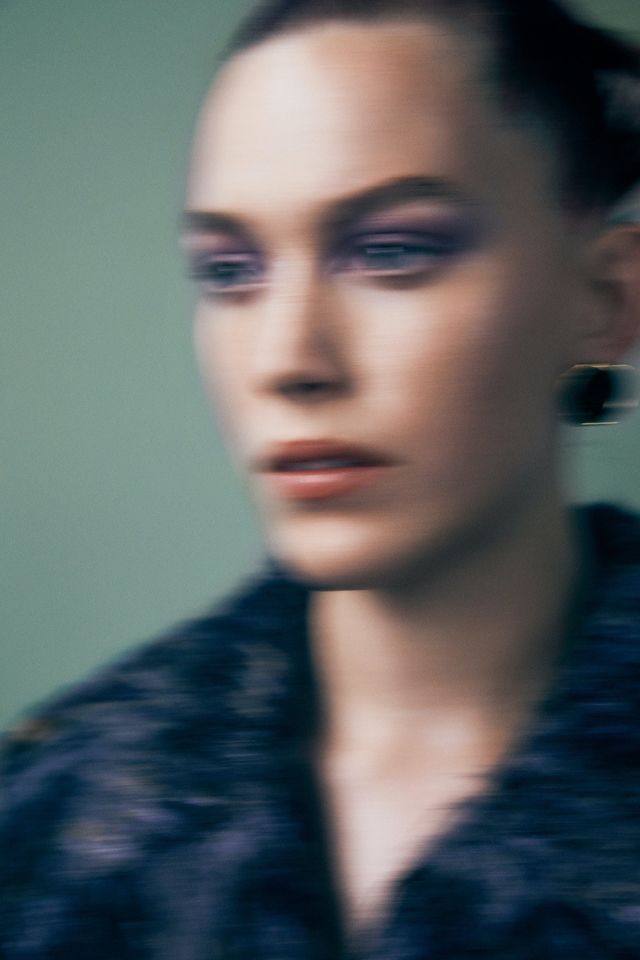 L'O: Are you the type of person who takes their work home and keeps thinking about it, even when you're not on set?

VP: That always happens a little bit, but I always try to do things to combat that because I like who I am and I don't want to take on the shit that isn't mine. I've got enough shit, you know what I mean? I don't want to distract myself from my shit. You've got to stay focused and remember what's yours. Ultimately, the story is written—and it's not real! I think that's a really important thing to remind yourself. When you take it too seriously, you can take it on. And I do take my work very seriously, which is OK, but there has to be an active reminder that it's not real, that it's work for the sake of entertainment and storytelling. I think my job should be enjoyable at the end of the day, and there are obviously elements of it that are uncomfortable or challenging, but it's something I'm passionate about, so I dont want to be a burden.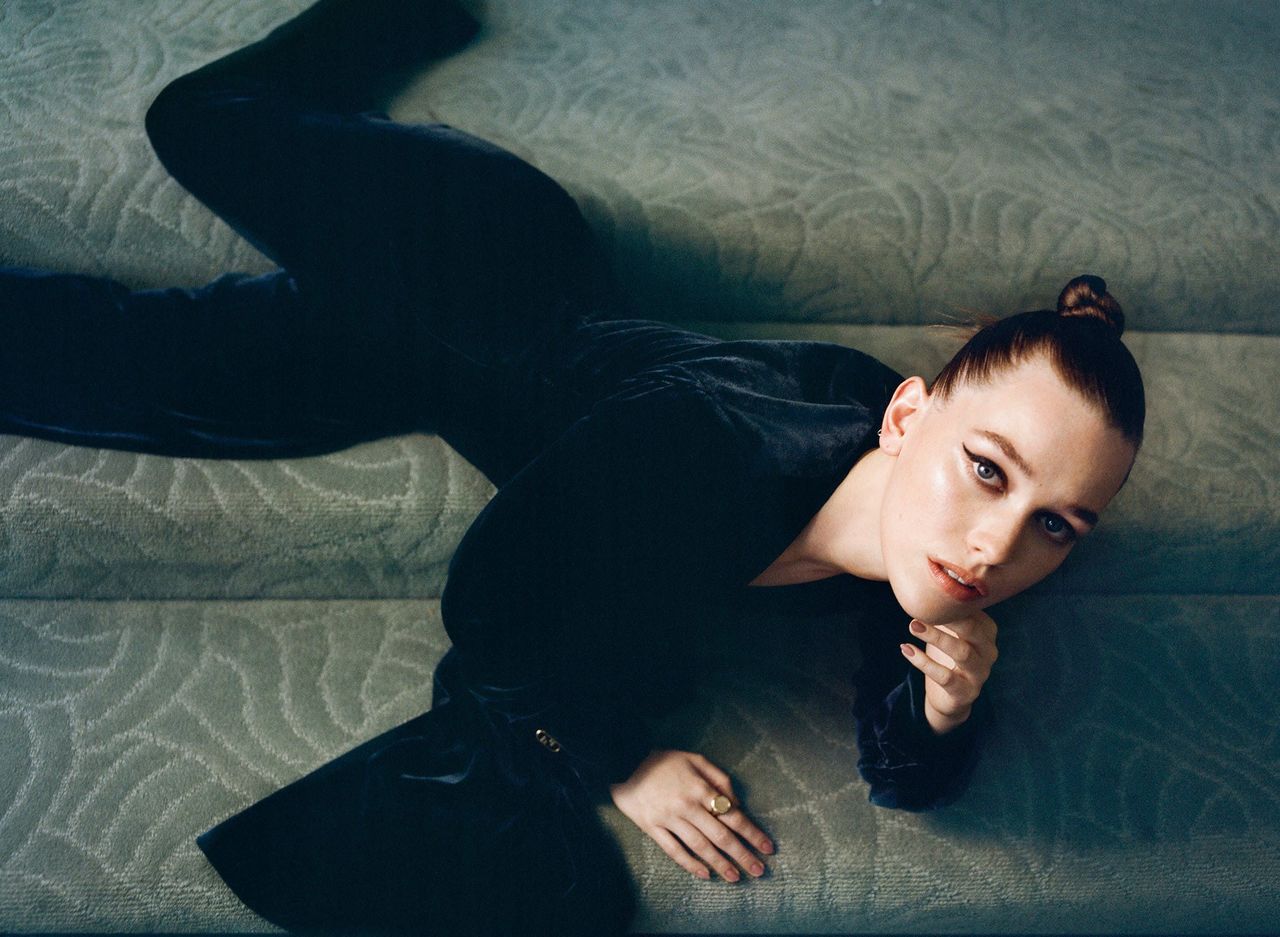 L'O: What are some of those challenging aspects?

VP: Certain days, certain scenes. Every so often something really terrible happens, and then you have to go into work and play a scene where you're happy and healthy. That's the hardest-when you're actually physically ill or sick and you have to pretend you're healthy. But there areways to get there. It can be so empowering when you're going through something really stressful-this happened somewhat recently, not on this project, but I was really stressed out, and then I meditated and I was able to focus on where I was and the work I was doing. I knew that the struggles weren't going away, but I'm at work right now,so I gotta do this.


L'O: You're pretty quiet on social media. Do you find the need to unplug?

VP: I just don't think I have that much interesting stuff to say, to be honest. I feel like when I have something to share, I share it, but I'd much rather have a conversation like this. That's how I like to communicate, get to know people, and connect. Instagram doesn't seem conducive to that. And I don't like that-I love the complicated, nuanced, messy aspects of pretty much every facet of life. I prefer to live in three dimensions, which is kind of ironic given the fact that we're talking about a TV show.