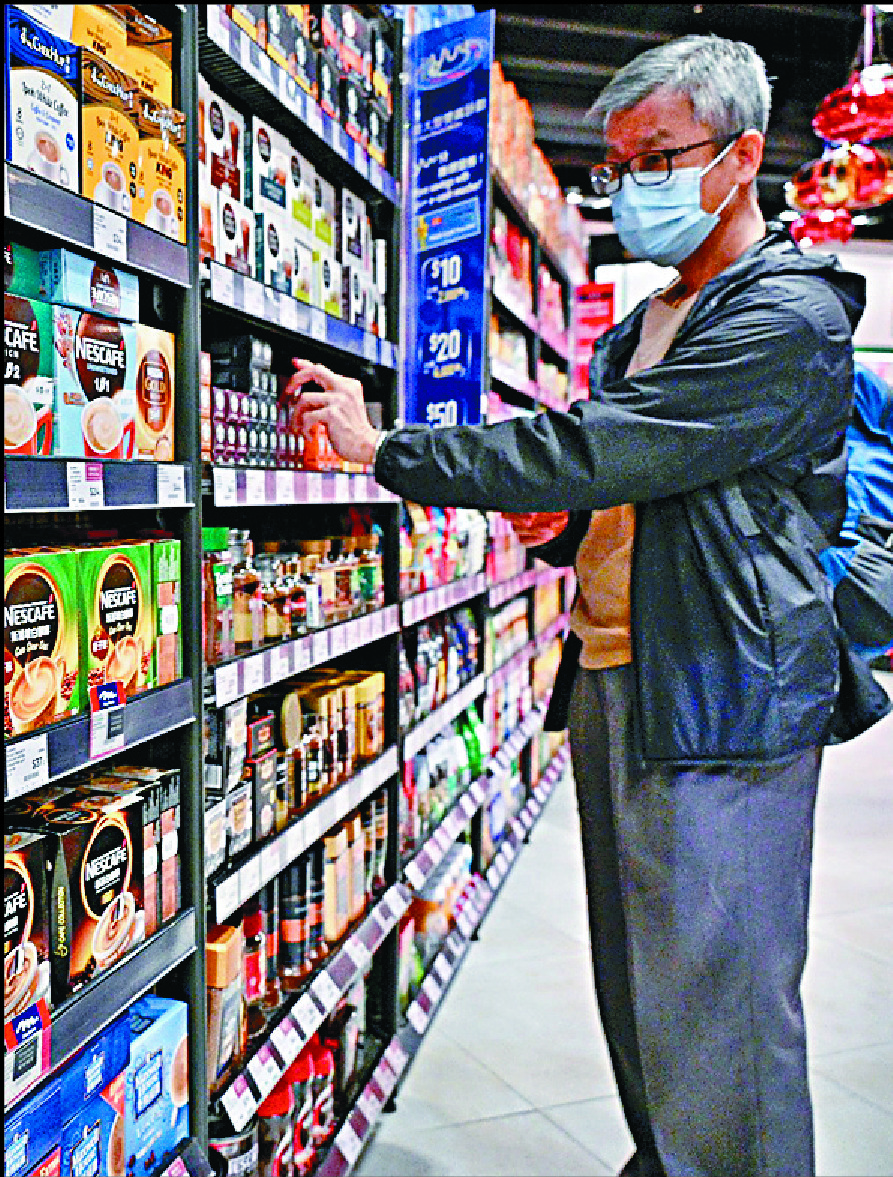 Wake-up call to cancer risks over coffee
Be wary of cancer risks when drinking too much coffee as the consumer watchdog found that 47 of 49 coffee products in supermarkets contains a carcinogen.
Meanwhile, the watchdog also found that the prices of over 700 food and personal-care products from four supermarket chains increased by an average of 1.5 percent between June and November.

The Consumer Council tested 10 coffee beans, nine coffee capsules, 16 coffee powders and 14 instant coffee samples on the market priced from HK$15 to HK$168 per pack.

Of the 47 samples tested, the amount of the carcinogen acrylamide per kilogram ranged from 53 microgram to 790mcg.

Taster's Choice (Nestle) Original Soluble Coffee from Korea had the highest content of the carcinogen at 790mcg per kg, although it is still lower than the European Union's standard of 850mcg for instant coffee products.

Acrylamide is a genotoxic carcinogen that is produced from free amino acids and the process of reducing sugar at high temperatures.

While the acrylamide content in coffee is lower than in potato chips and French fries, the chairwoman of the council's research and testing committee, Nora Tam Fung-yee, said consumers should pay attention to how much coffee they consume.

Noting that two of the tested samples - products from Coffee Academics and OPAL coffee - were free from acrylamide, Tam said: "It is feasible for manufacturers to reduce the possible formation of acrylamide during the various production stages of coffee products, from raw ingredient selection to processing."

Currently, the city has no regulations for acrylamide content in food.

The council also found that 46 samples contained pesticides, including 45 with folpet - commonly found in fruits and vegetables.

The amount of folpet in 38 samples exceeded the maximum residue limit set by the European Food Safety Authority of 0.1 milligram of folpet per kg.

The council also found that caffeine levels vary among the four types of coffee products, with instant coffee samples having the highest caffeine content among beans, capsules and powders.

Further, 15 samples were found with two to three types of pesticides, and the watchdog urged manufacturers to only consider using chemical pest control as the last resort for the sake of food safety and environmental protection.

Tam added: "Prolonged intake of caffeine may lead to addiction and impact the duration and quality of sleep, as well as melatonin secretion."

Separately, the council found that the average prices of baked goods, cereals and spreads went up by 2.4 percent across supermarkets including ParkNShop, Market Place by Jasons, Aeon and DCH Food Mart.

The council's chief executive, Gilly Wong Fung-han, warned that product prices will "inevitably" increase in the coming months due to the lower number of cargo flights to Hong Kong.

"We believe that we should suffer the pain together, along with suppliers and supermarket chains. They have to really control and guard their price adjustments to ensure that people can buy daily necessities at affordable prices."